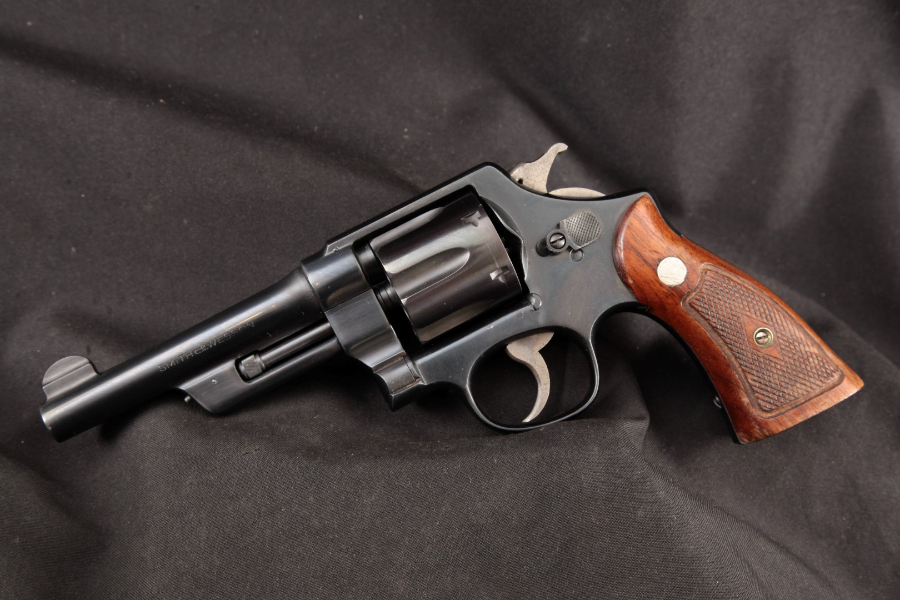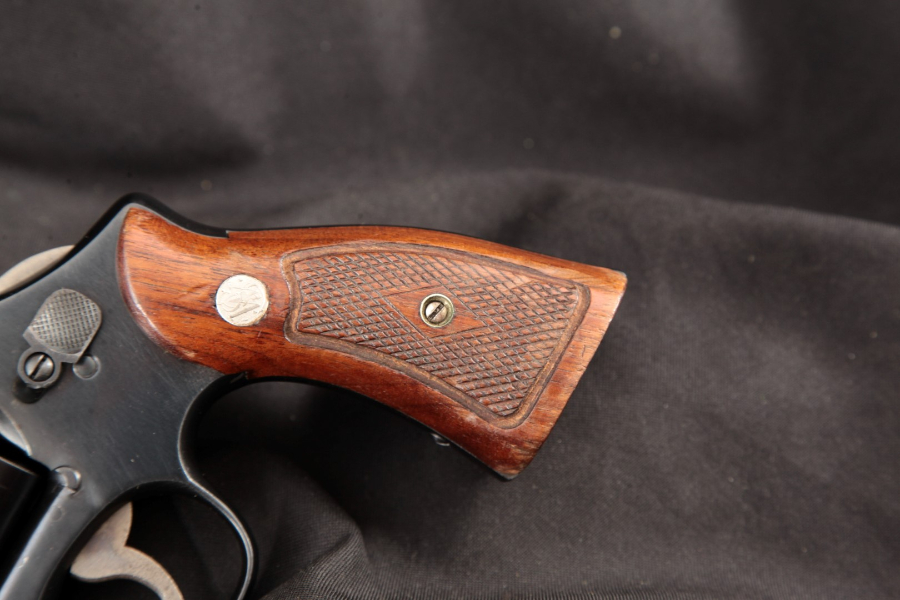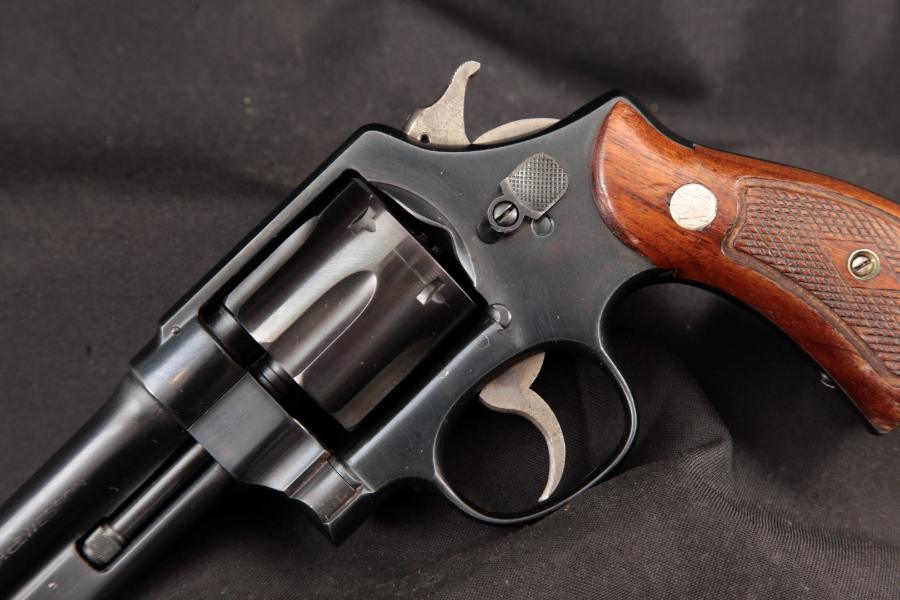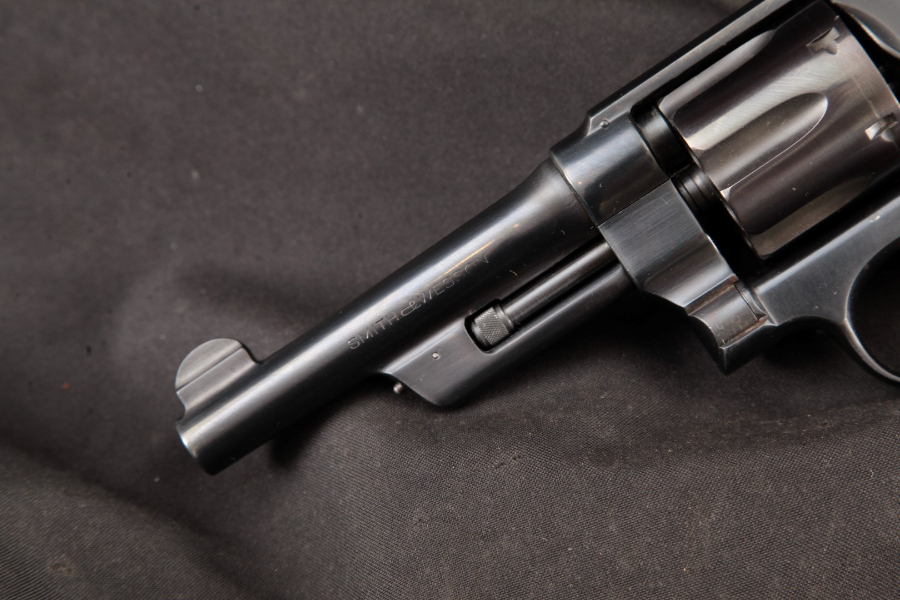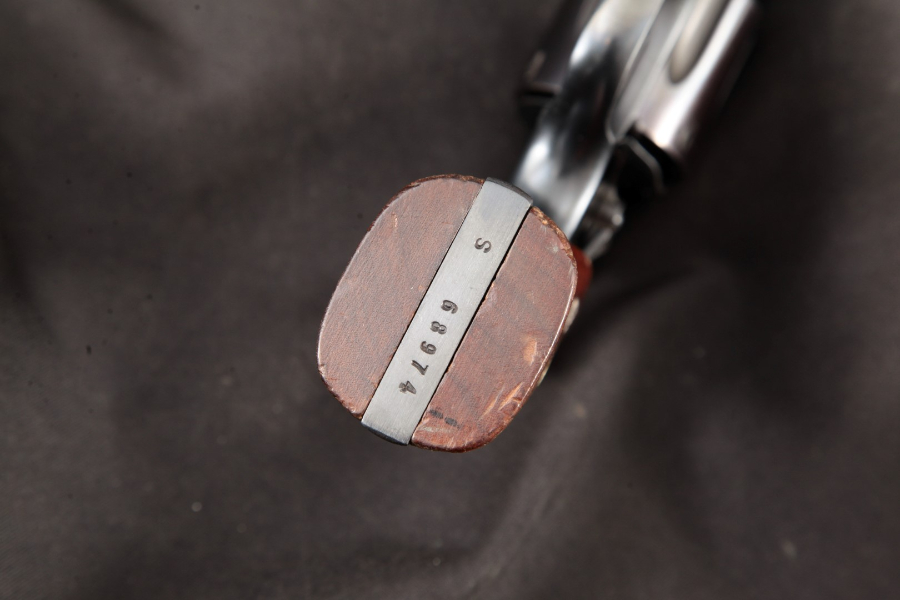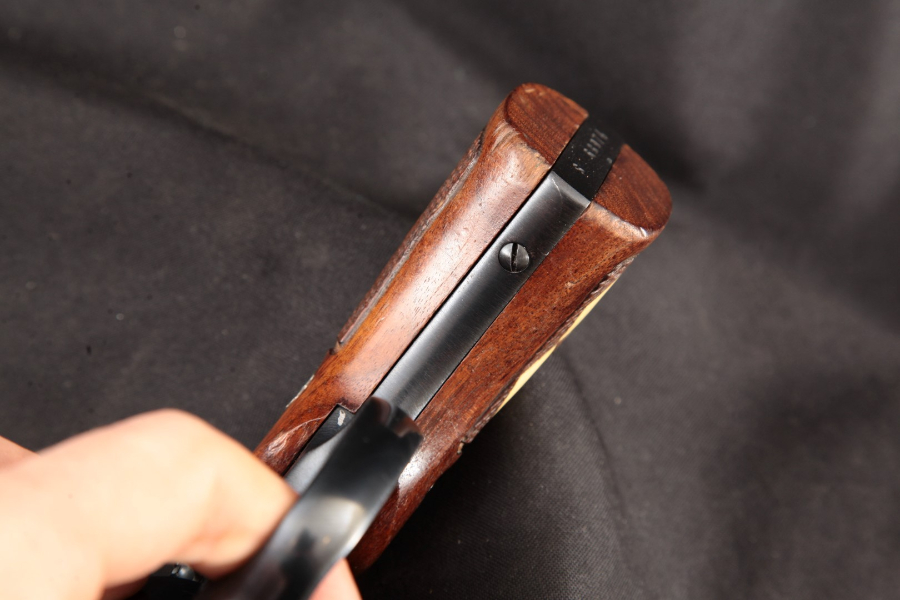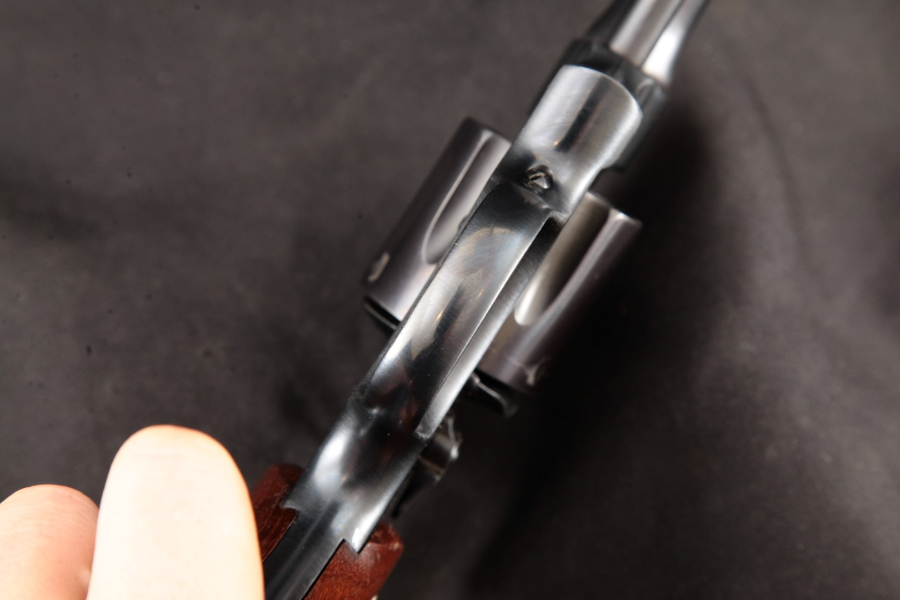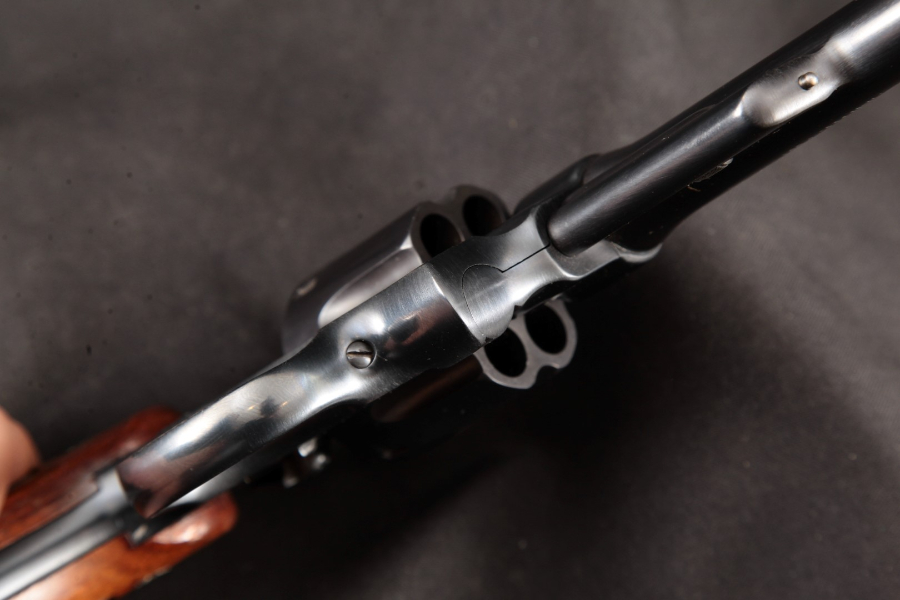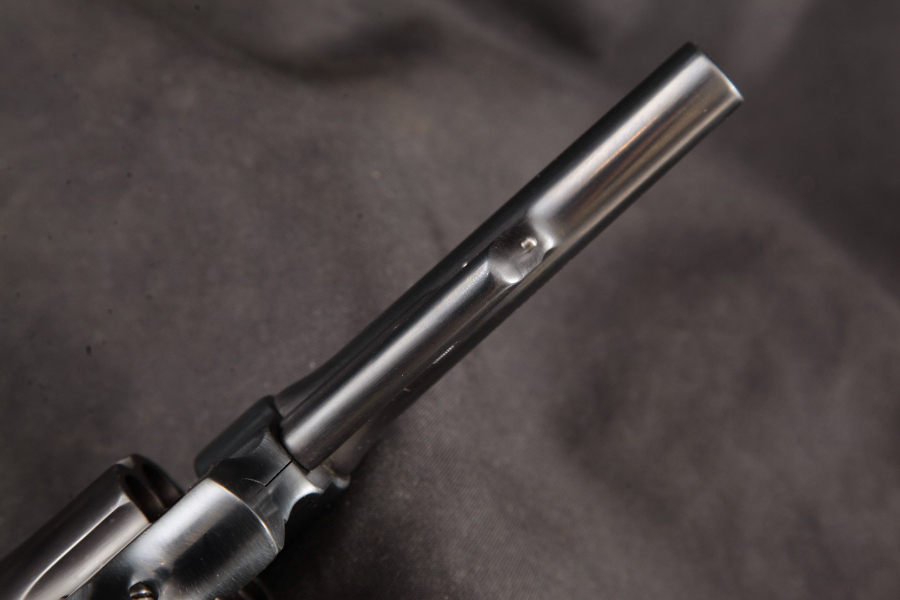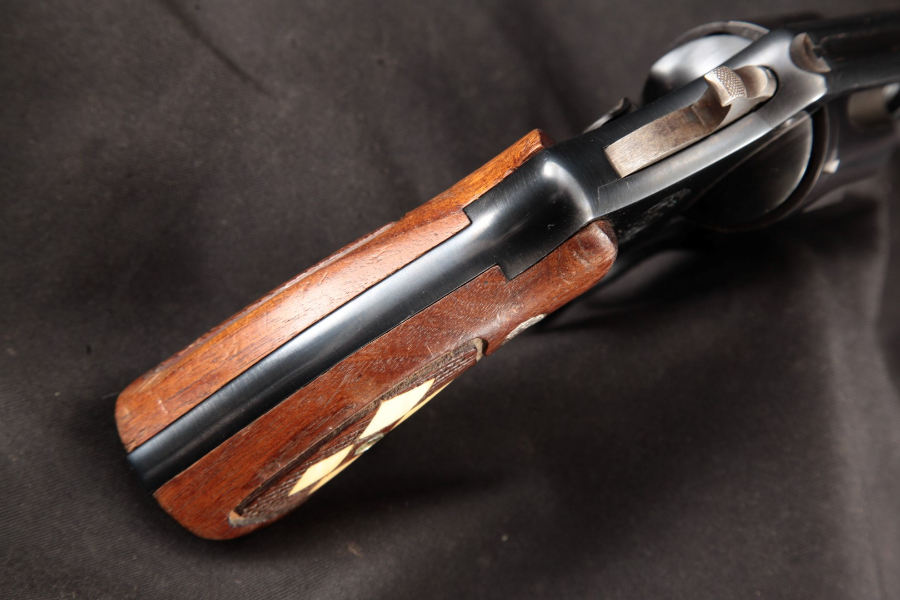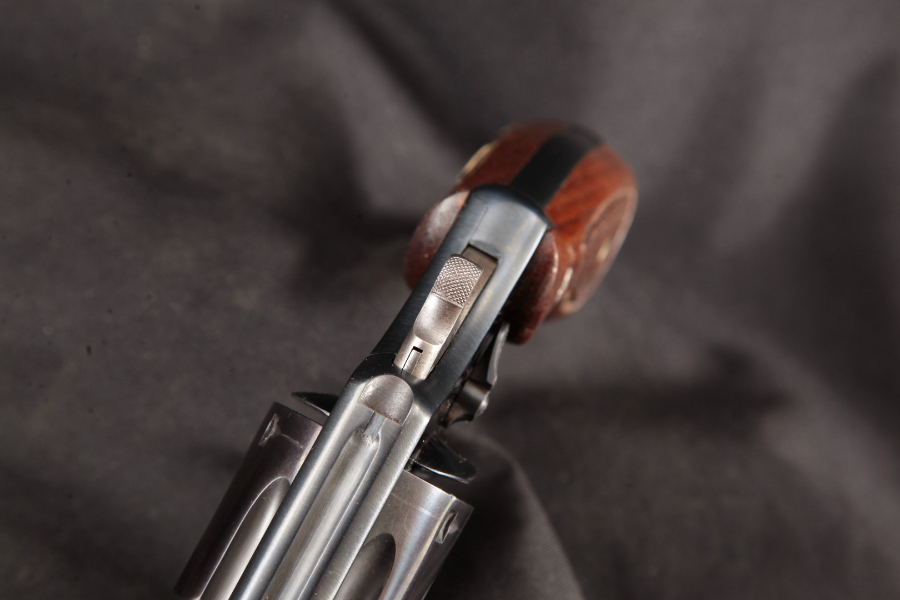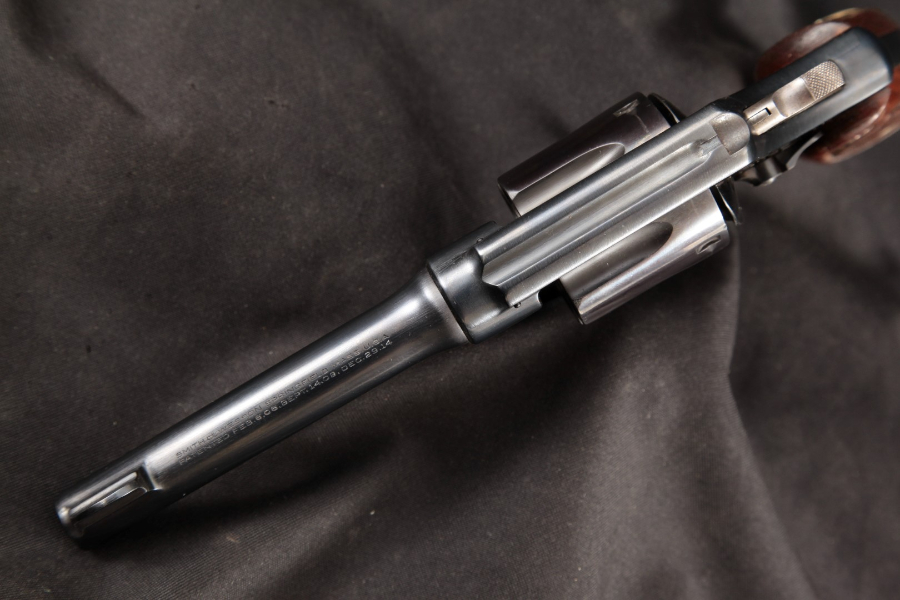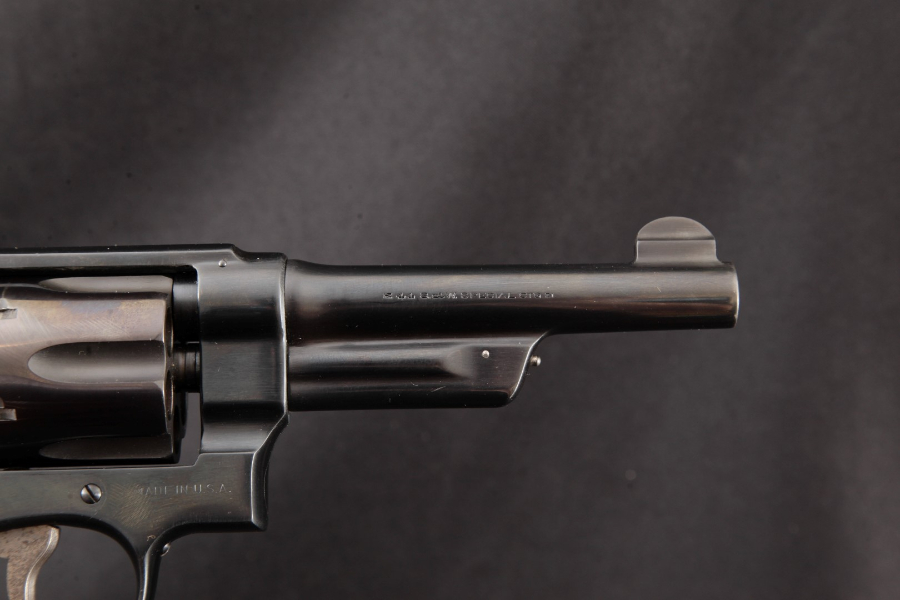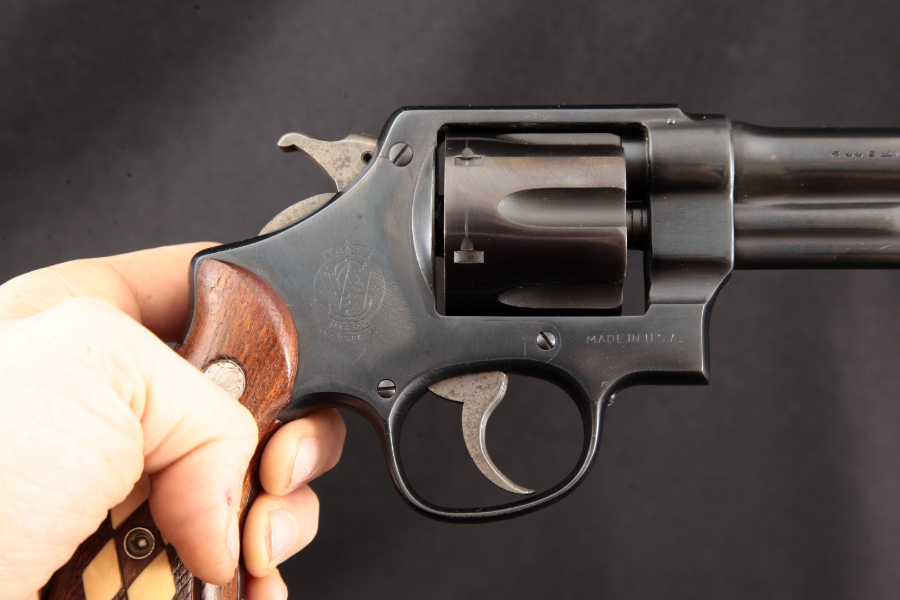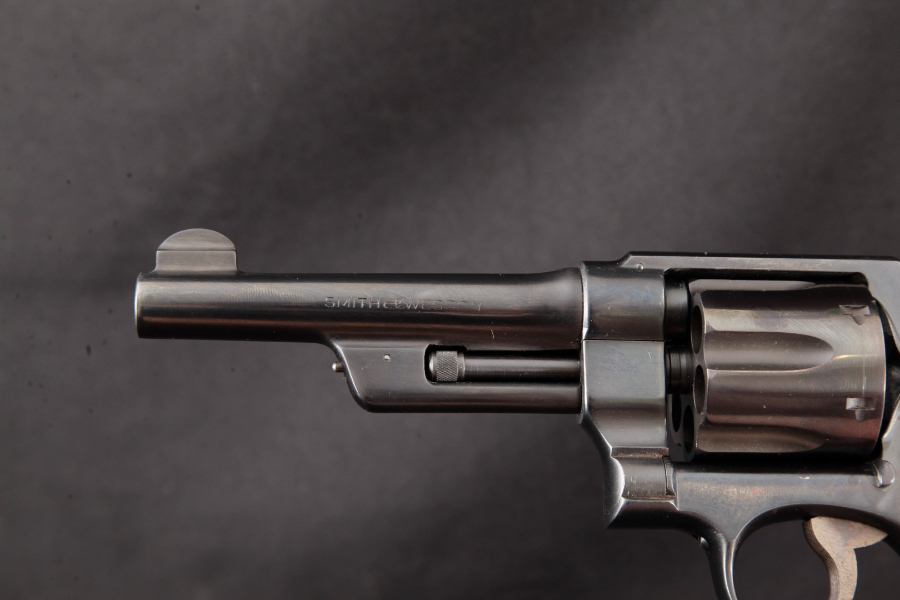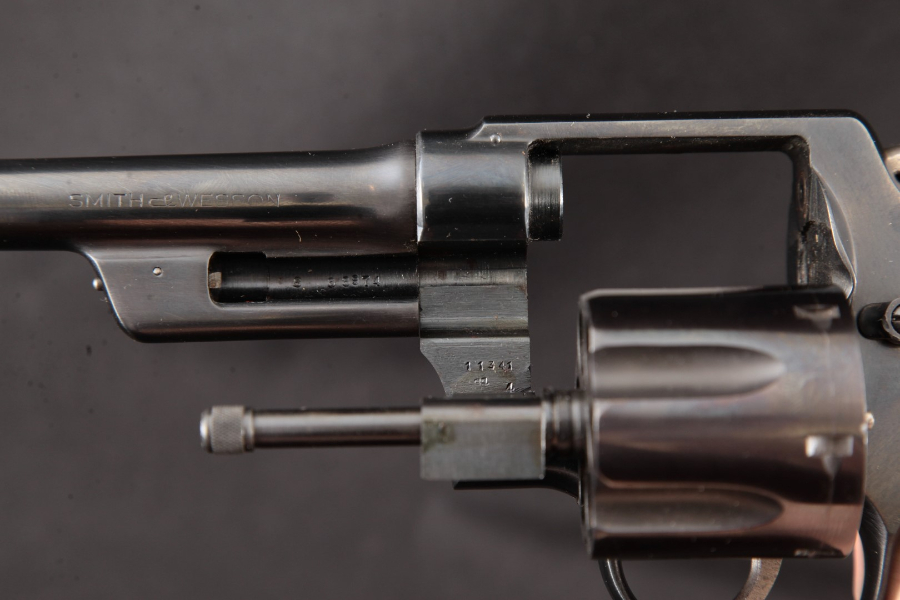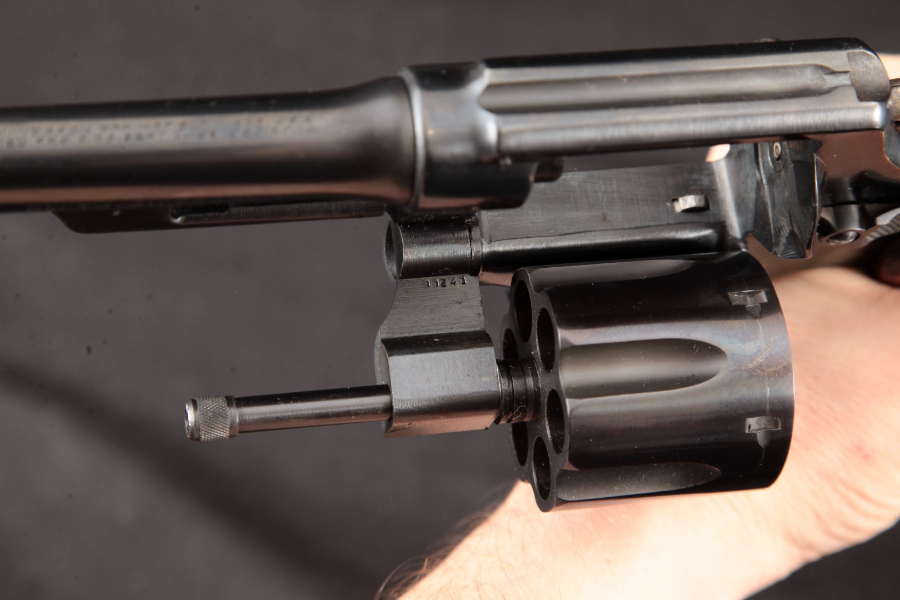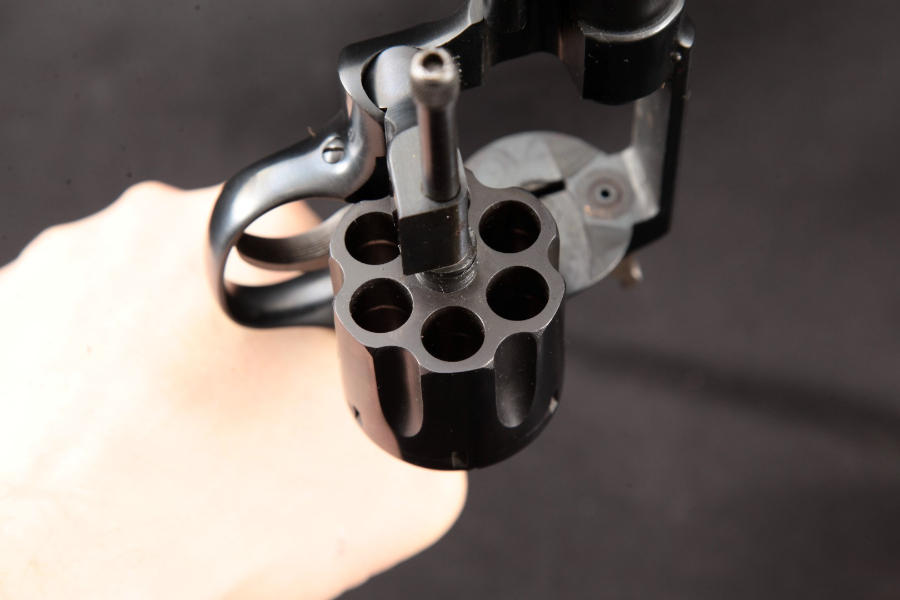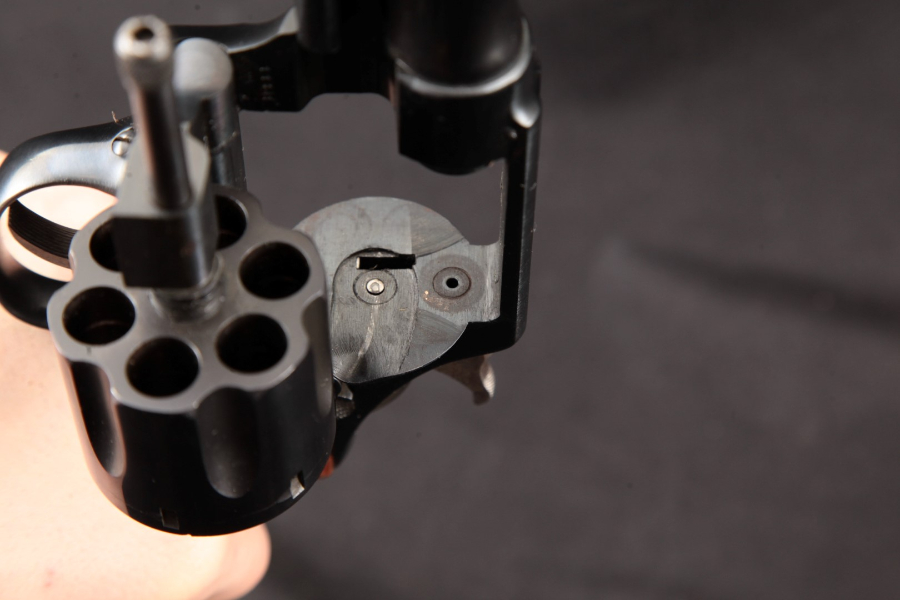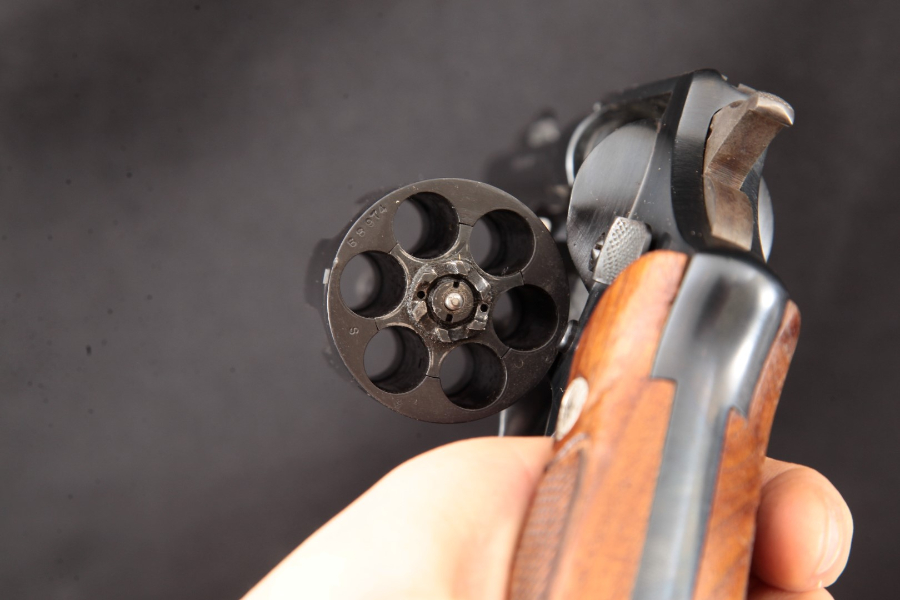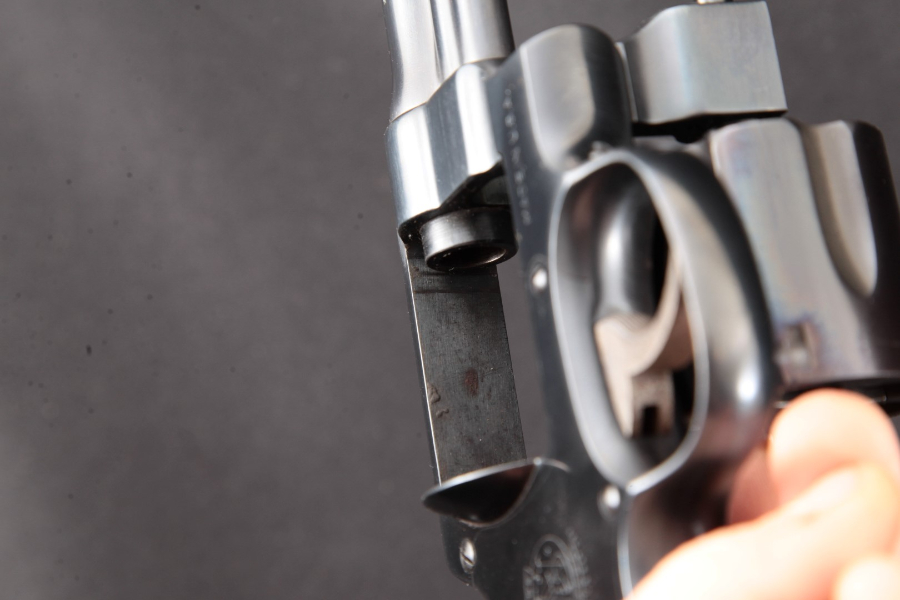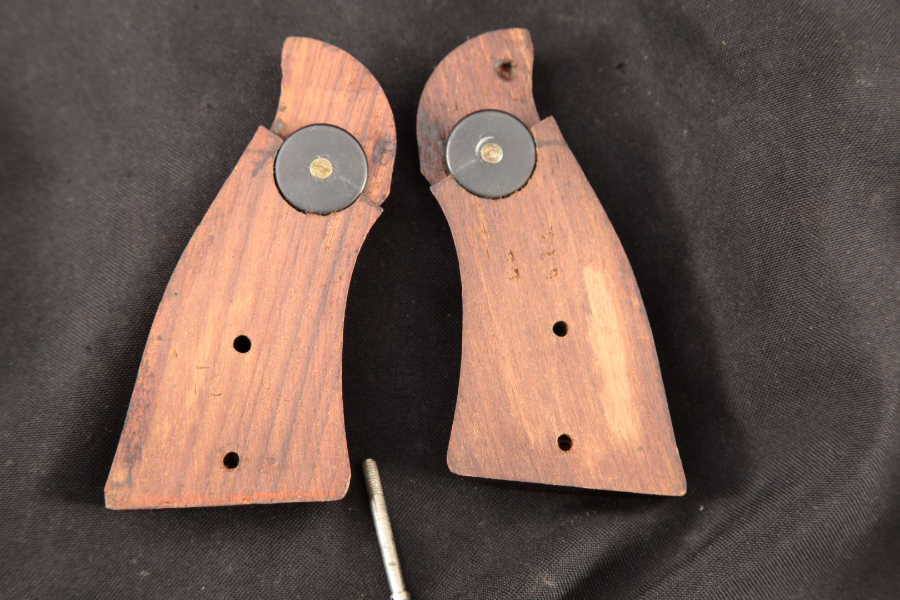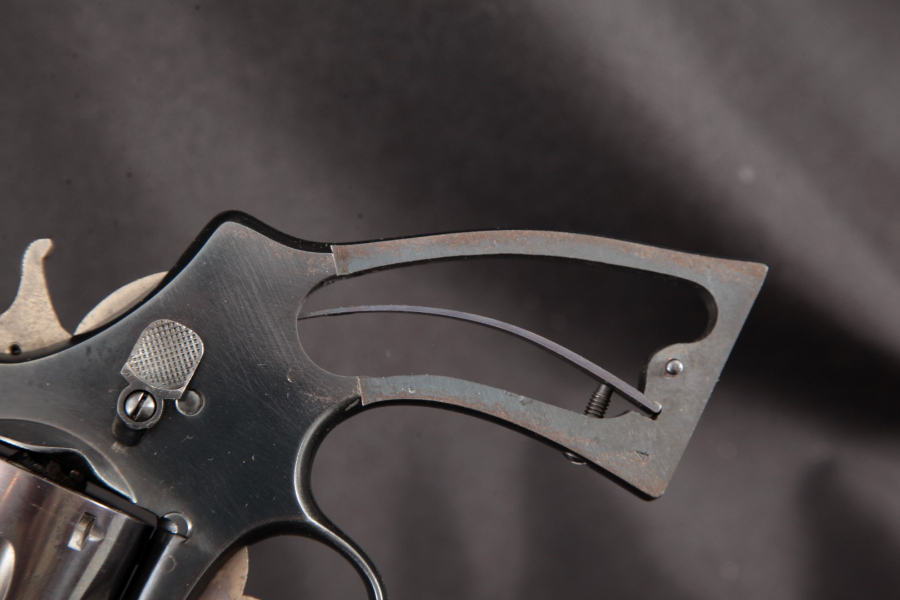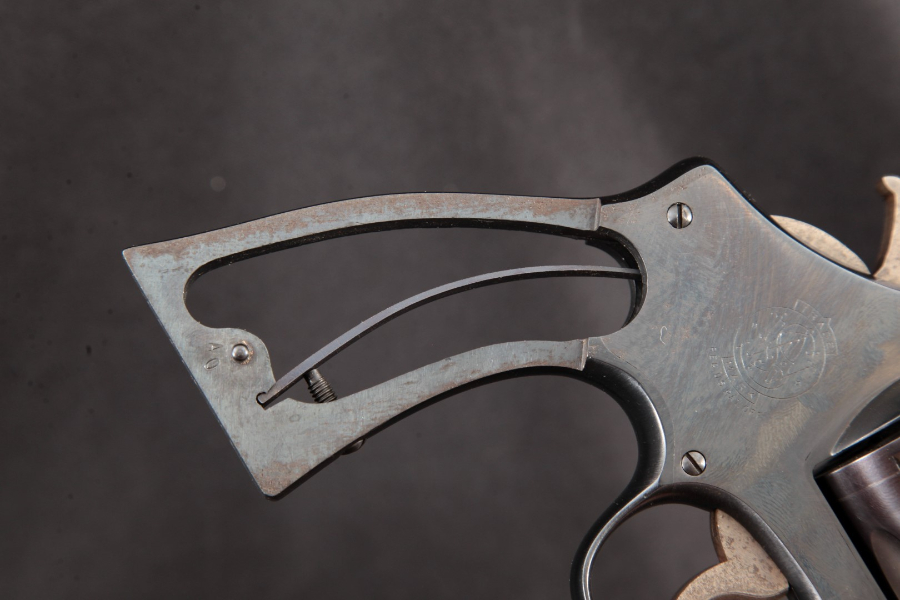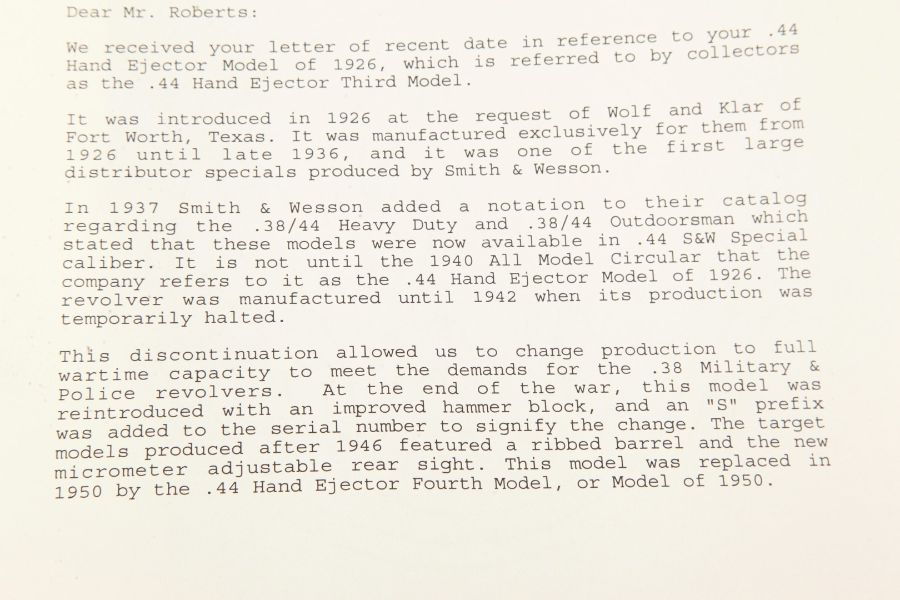 The .44 Hand Ejector Third Model, or Model of 1926, was first made in 1926 and was manufactured exclusively for Wolf and Klar of Fort Worth, Texas. It was one of the first large distributor specials produced by S&W.
In 1937, S&W added a notation to their catalog indicating that the .38/44 Heavy Duty was available in .44 Special, but it wasn't until 1940 that the company began referring to it as the .44 Hand Ejector Model of 1926. Production ceased in 1942 and started back up again after the war.
The post-war models had an improved hammer block, and were given an "S" prefix in their serial number. A target model was also produced after 1946 with a ribbed barrel and adjustable sights.
The third Model was replaced in 1950 by the 4th Model, or Model of 1950, which later became the Model 21. Only 1473 of the transitional post-war models were made between 1946 and 1949, making this revolver very rare.