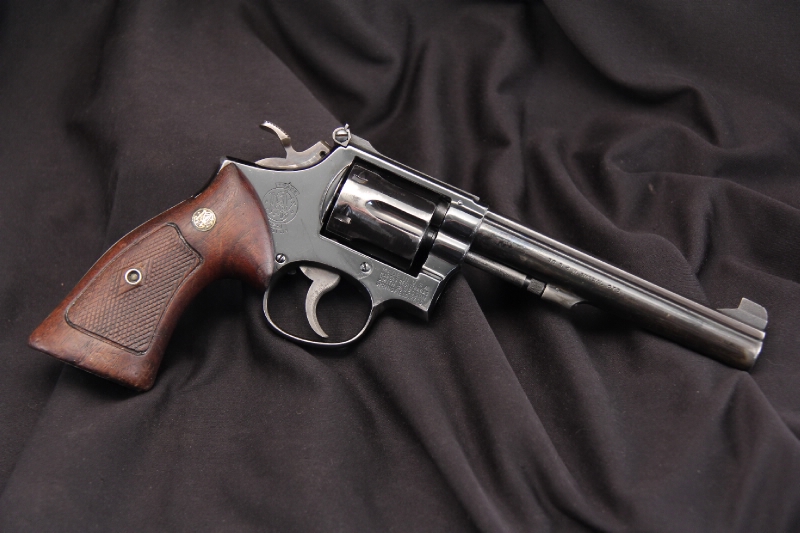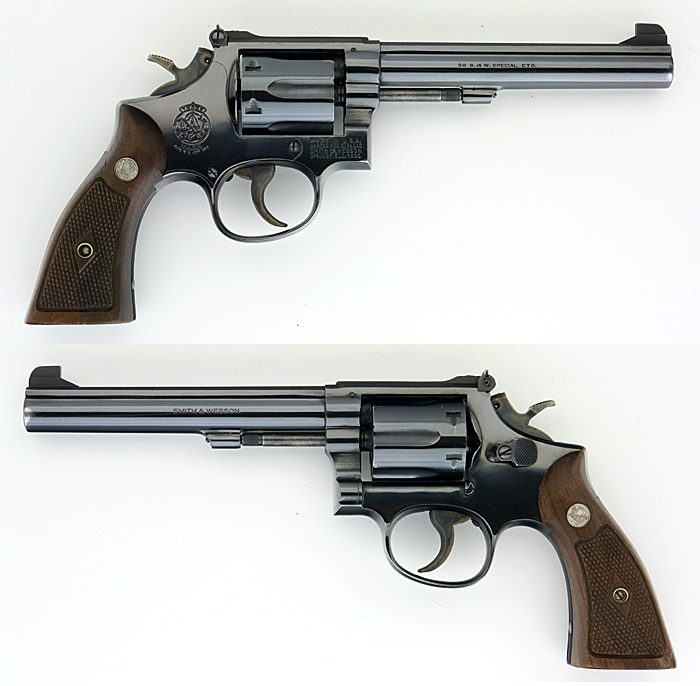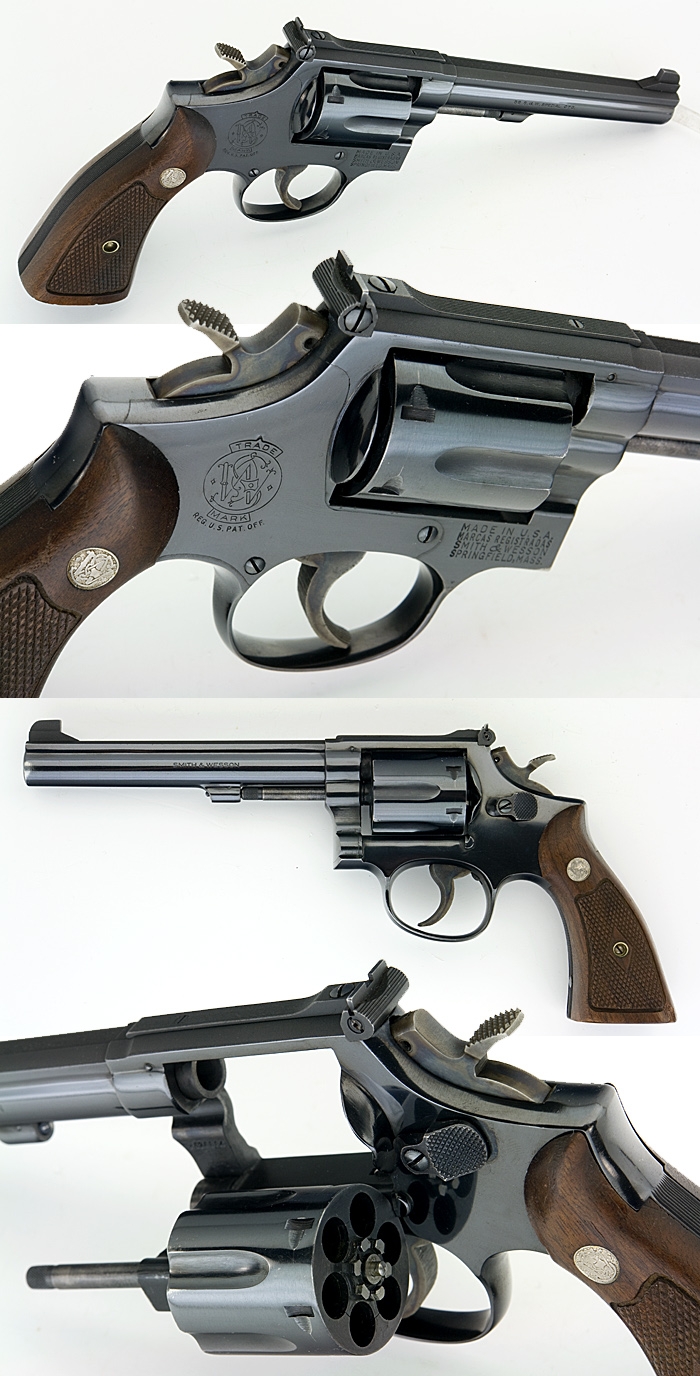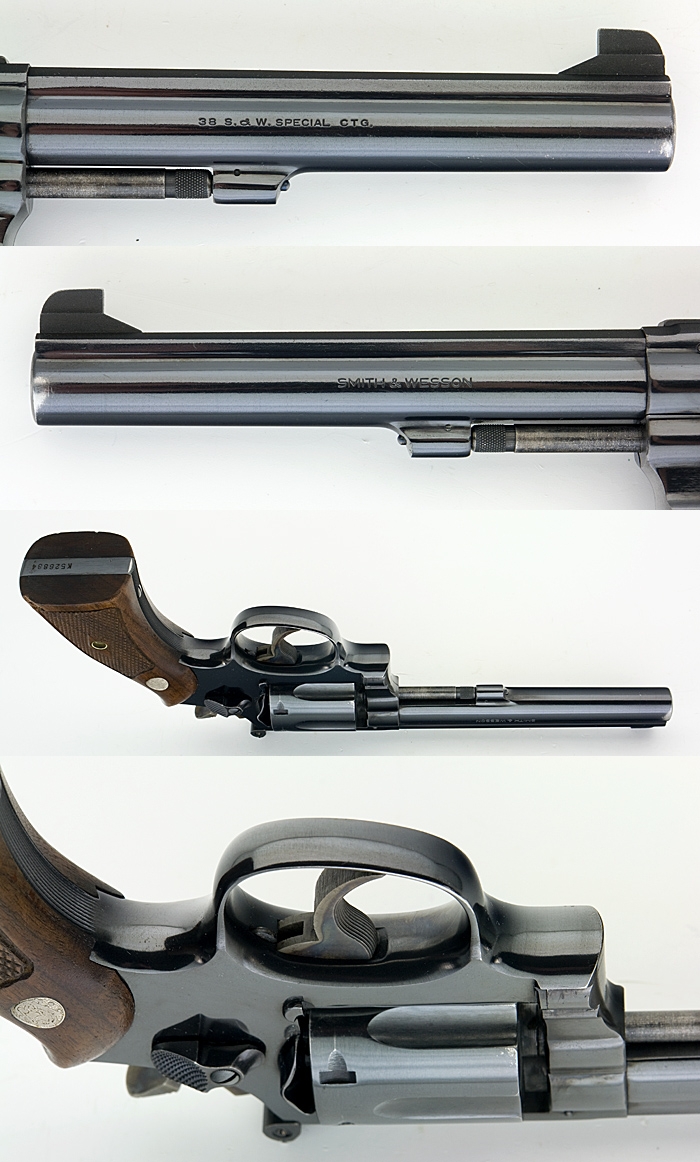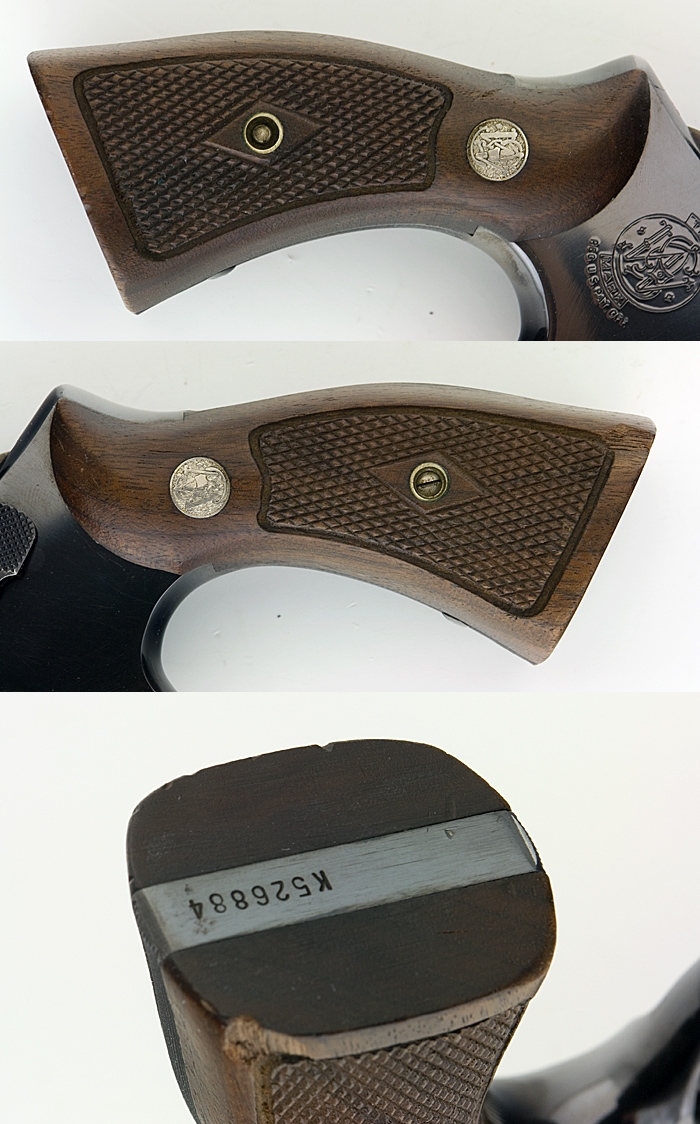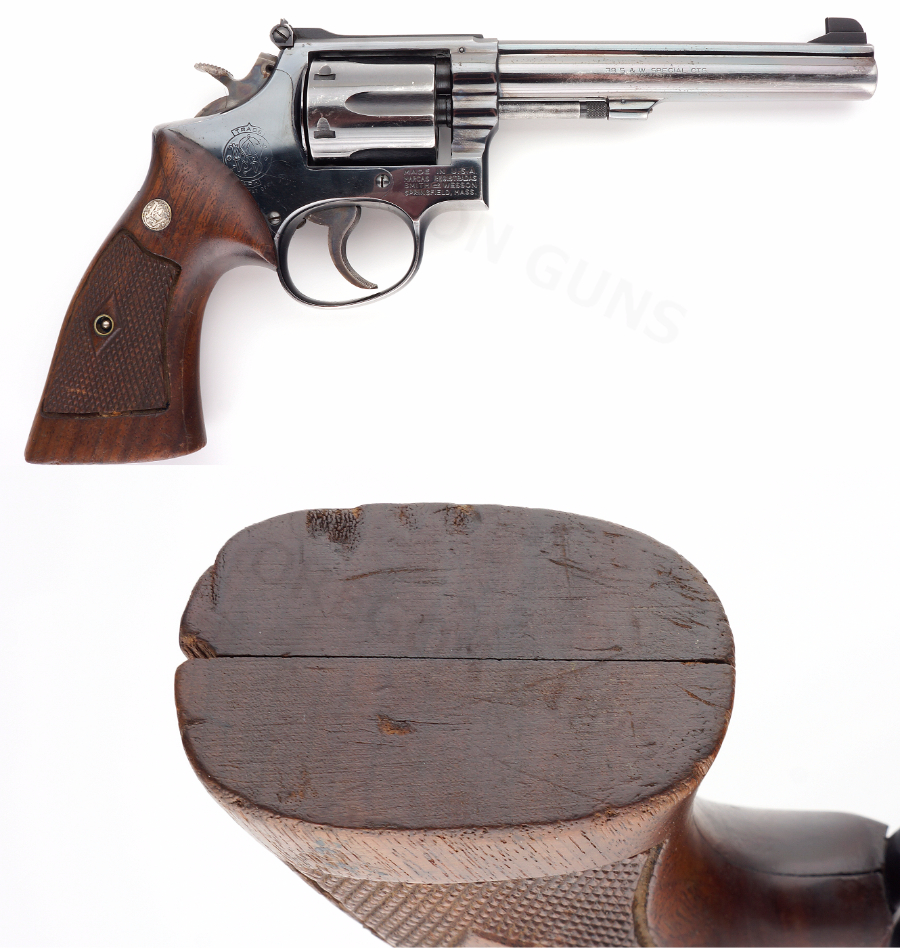 Smith & Wesson Model 14
Smith & Wesson Model 14

Smith & Wesson Model 14-4 with 6″ barrel (top) and Smith & Wesson Model 10-6 with 4″ barrel (bottom)

Type
Revolver
Place of origin
United States
Production history
Produced
1947-1982, 1991-1999, 2009-present
Variants

Model 14 Masterpiece Single-Action
Model 14 Classic

Specifications
Length

4 inches (100 mm)
5 inches (130 mm)
6 inches (150 mm)
8

 

3⁄8 inches (210 mm)

---

Caliber
.38 Special
Action
Double-action revolver
Feed system
6 round cylinder
Sights
Adjustable open sights
The Smith & Wesson Model K-38 Target Masterpiece Revolver Model 14 is a six-shot, double-action revolver with adjustable open sights built on the medium-size "K" frame. It is chambered for the .38 Special cartridge, and most were fitted with a 6 in (150 mm) or 8 3⁄8 in (210 mm) barrel. A small batch were made with 4 in (100 mm) barrels, and even fewer were made with 5 in (130 mm) barrels. First produced in 1947 and originally known as the K-38 Target Masterpiece, it was renamed the Model 14 in 1957 when all Smith & Wesson revolvers were given numerical model numbers. It is built on the same medium-sized frame (K-frame) as the seminal Smith & Wesson Model 10 ("Military and Police") revolver. The K-38 model was authorized for duty with the Los Angeles Police Department[1] in the 1960s and early 1970s.
Variants
[
edit
]
The Model 14 Masterpiece Single-Action was available in 1961 and 1962.[2] It came with a 6 in (150 mm) barrel and functioned in single-action only. It was otherwise identical to the rest of the Model 14s.
Smith & Wesson also released a Model 14 in their "Classics" line. A nickel-plated version[3] has since been discontinued, but the blued-steel version[4] is still available. Other than the finishes, the revolvers were identical with 6 in (150 mm) barrels, a pinned Patridge front sight, a micro-adjustable rear sight, and wood grips.
See also
[
edit
]
References
[
edit
]