Westley Richards Doppelbüchse Kal. .450NE #2 Bj. 1906 in absoluter LUXUSAUSFÜHRUNG
Thanks to Norbert Wenninger of 
Feine Jagdwaffen
 for the pictures!
If one needs a Rifle for hunting all big game worldwide, this Westley Richards may be first choice. The caliber .450 No 2 N.E. was introduced in 1903 as a further development of the 1898 designed .450 N.E. byRigby, which made problems after changing from Black Powder to Nitro.
Eley developed the .450 No 2 N.E. as a pure Nitro powder cartridge in modern design. The cartridge looks very impressive and is one of the longest with a case length of 82,5 mm.
This is what Westley Richards says in an expertise:
"A .450 highest quality double barrel hammerless ejector rifle. It was built on the hand detachable lock action and fitted with Westley & Richards patent single selective trigger.
The stock measured 14 7/8 to centre of butt with 1 5/8 drop at comb. The rifle was completed for J.Lyon & Co, London in August 1906."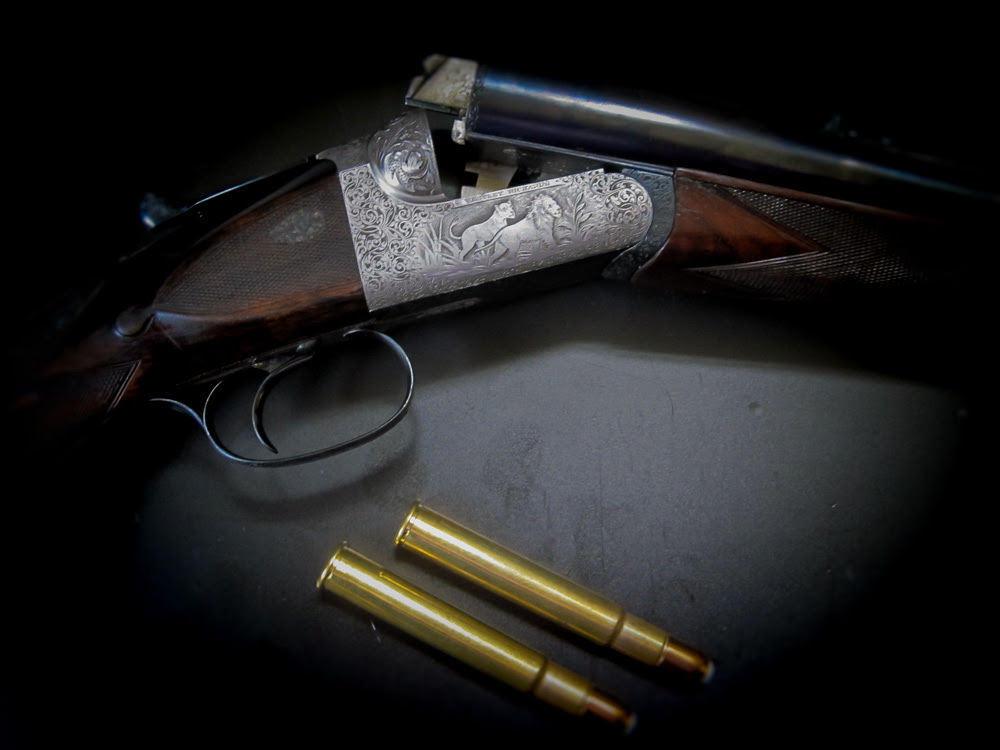 Well, the rifle is sold – the crocodile has a comeback in Australia now….!