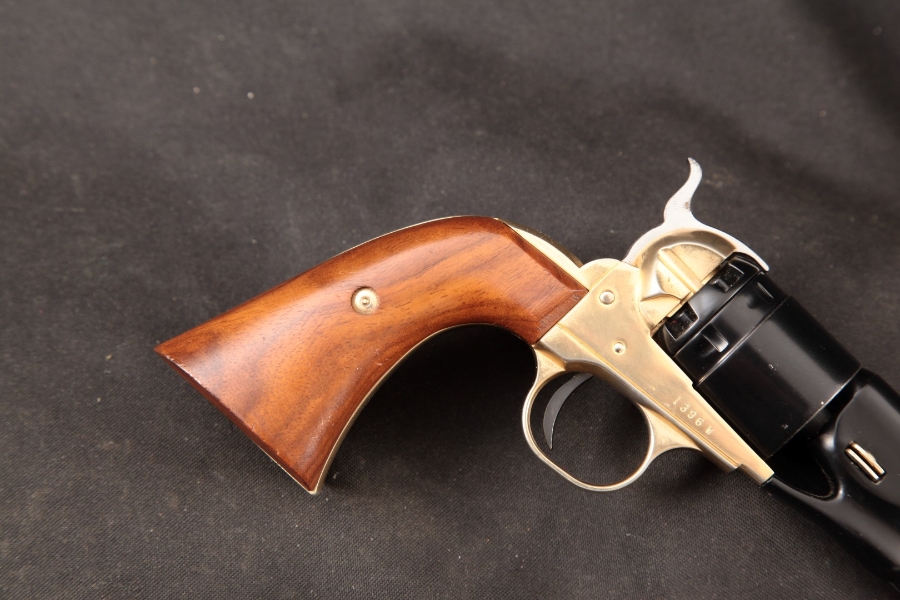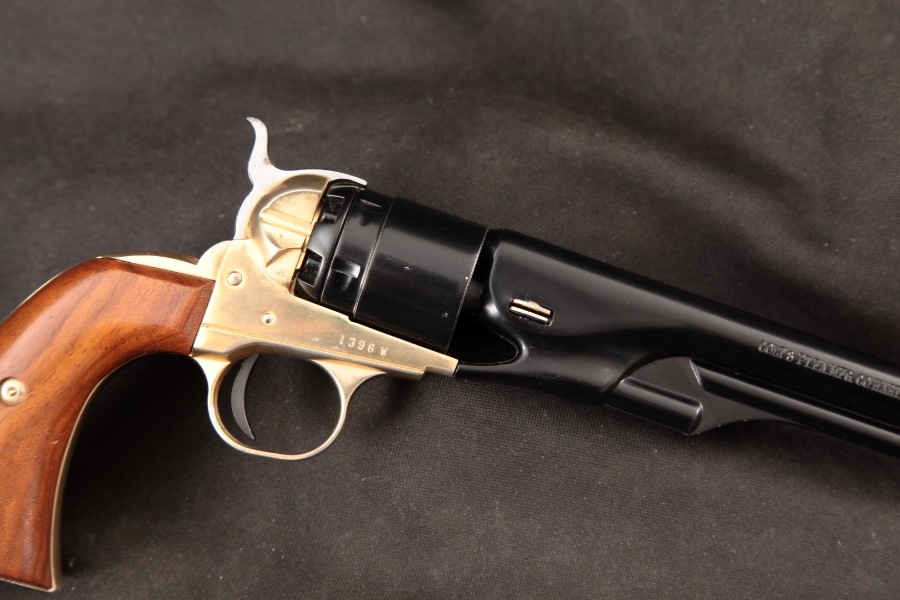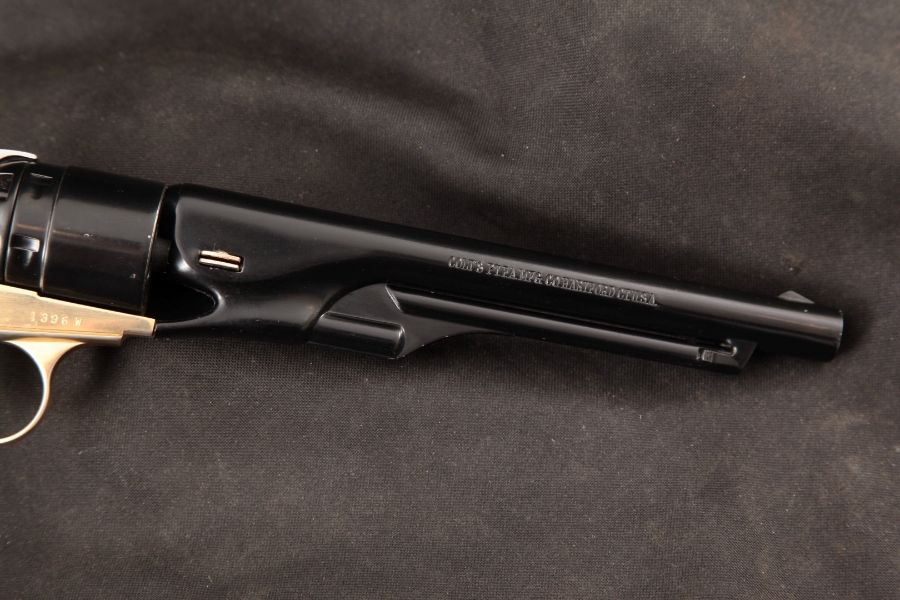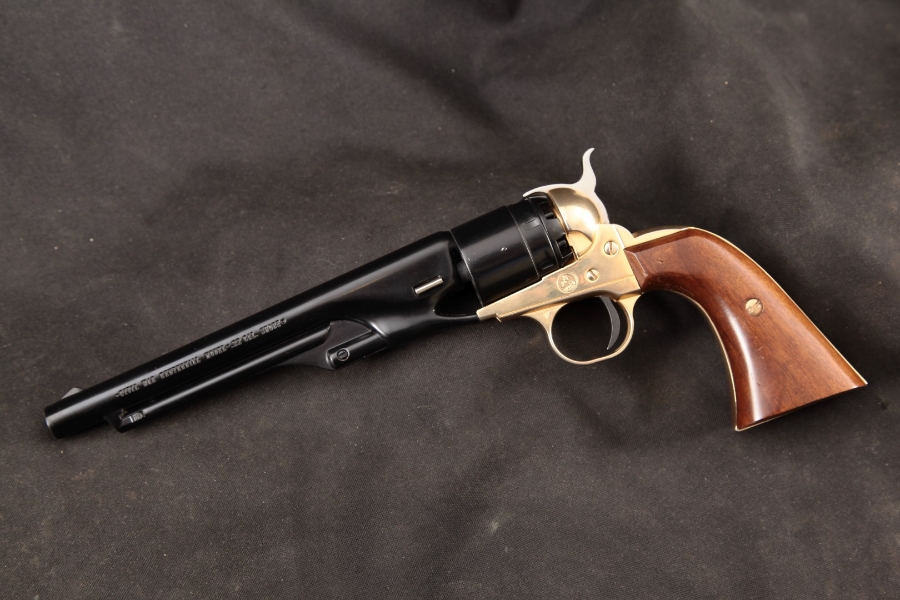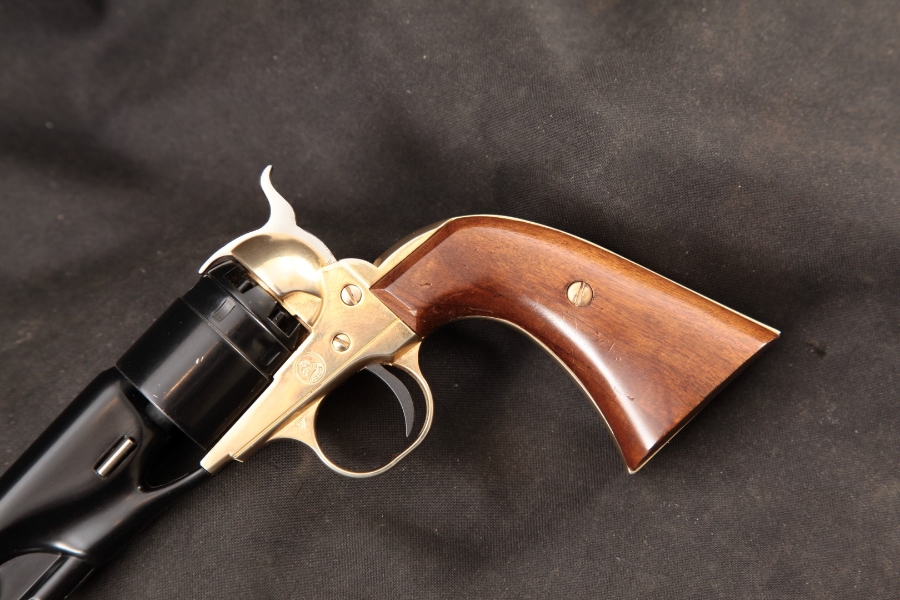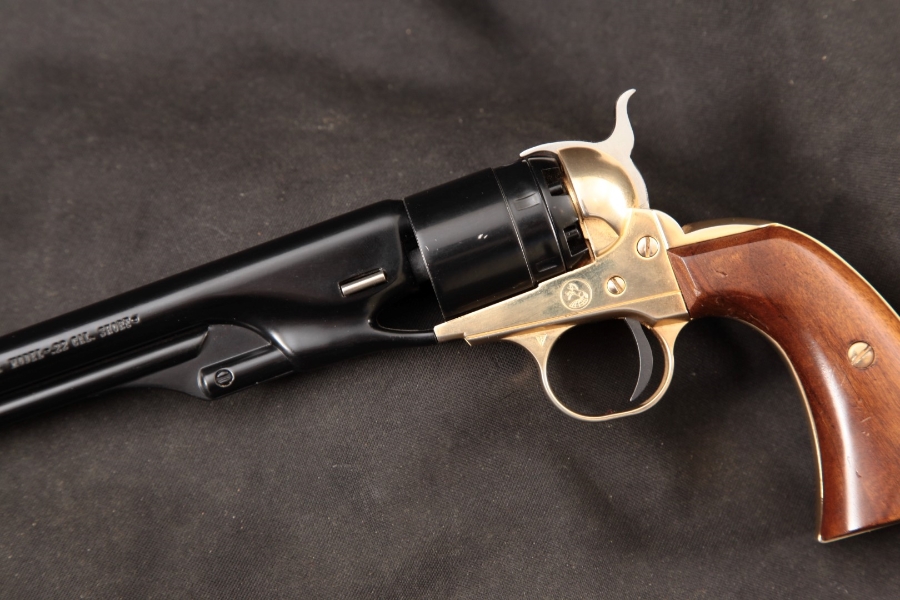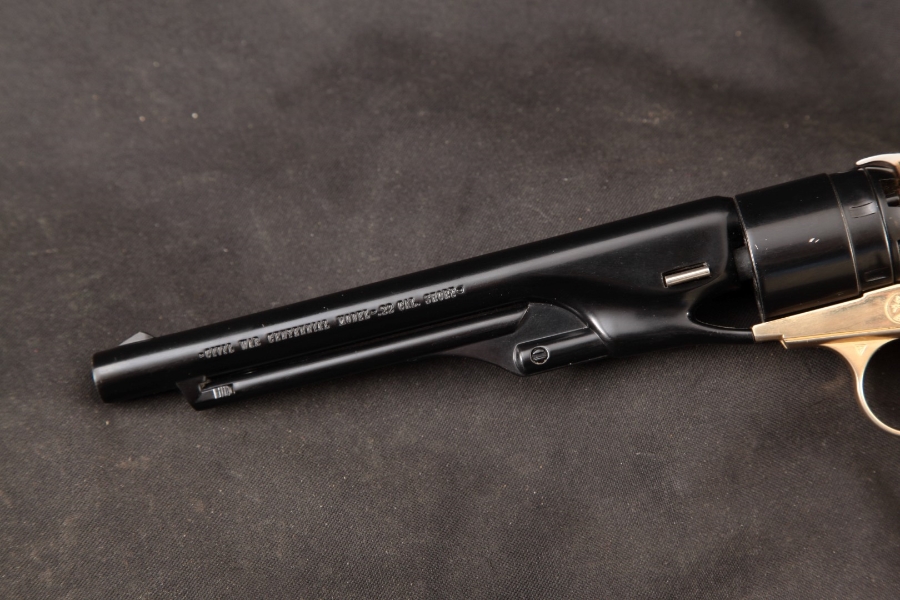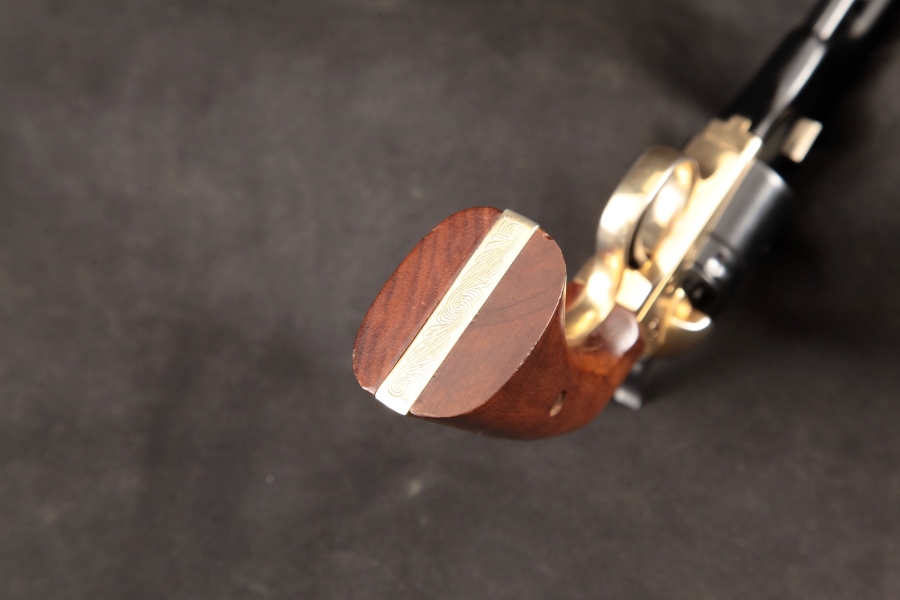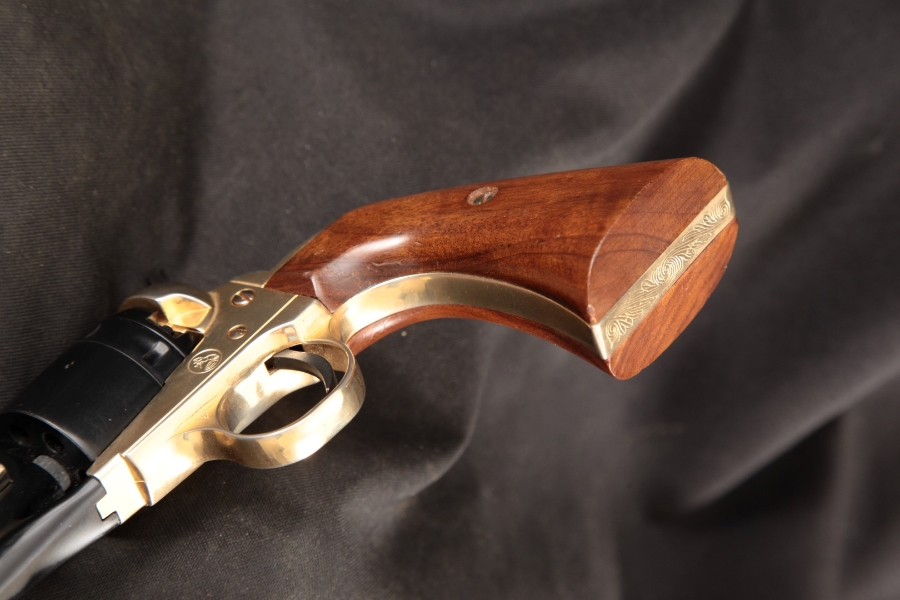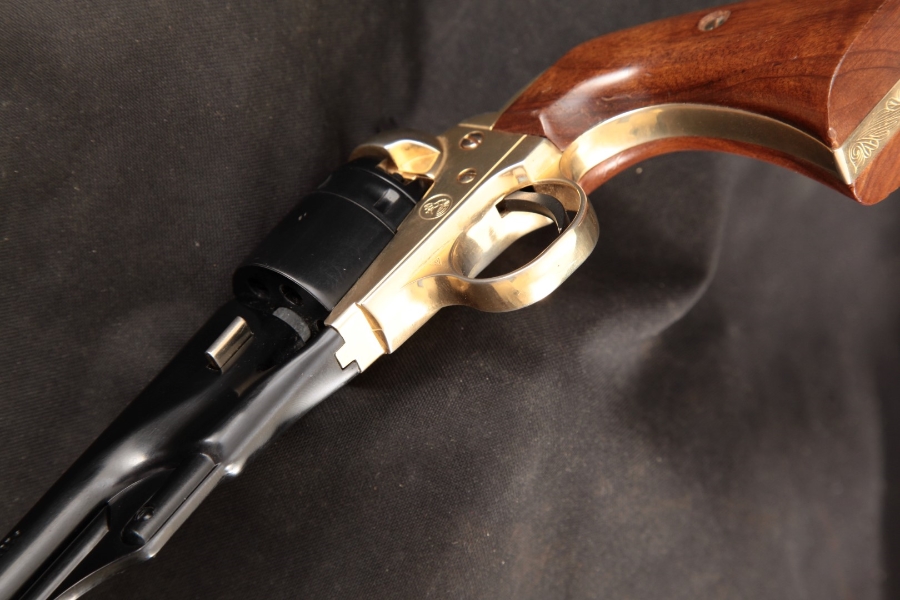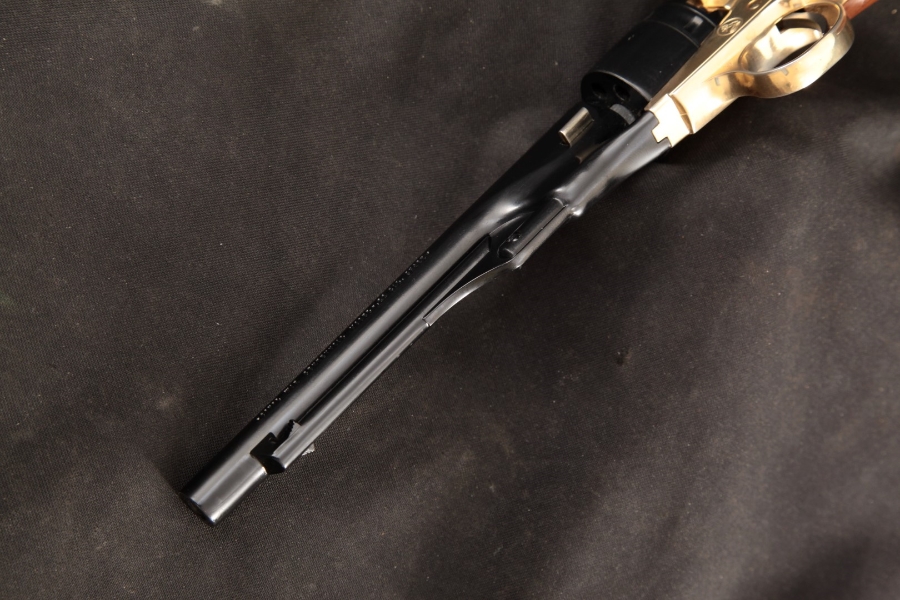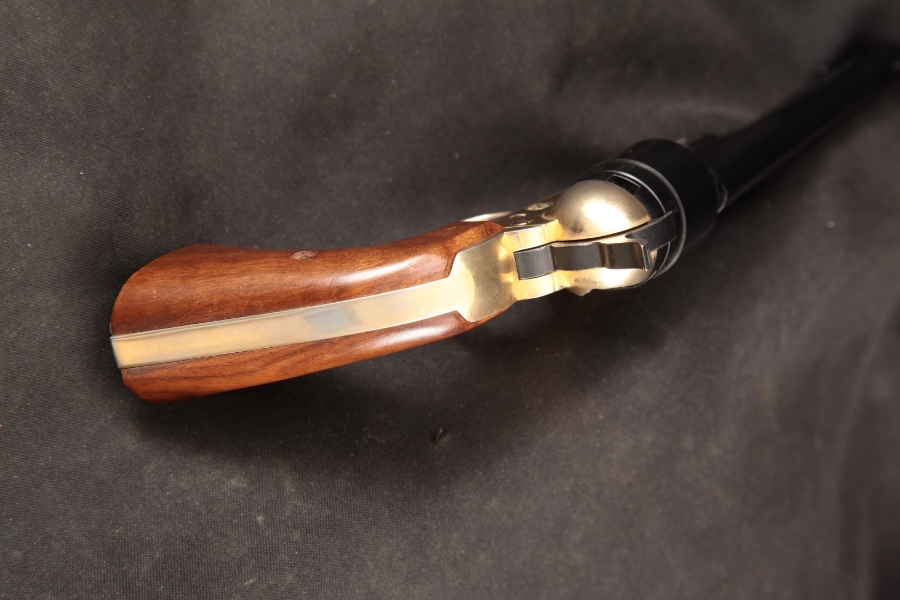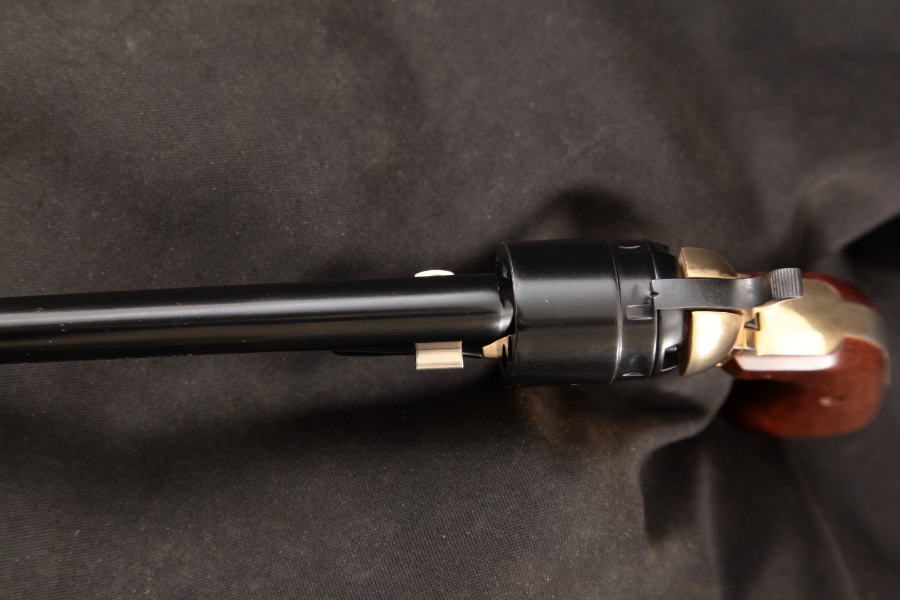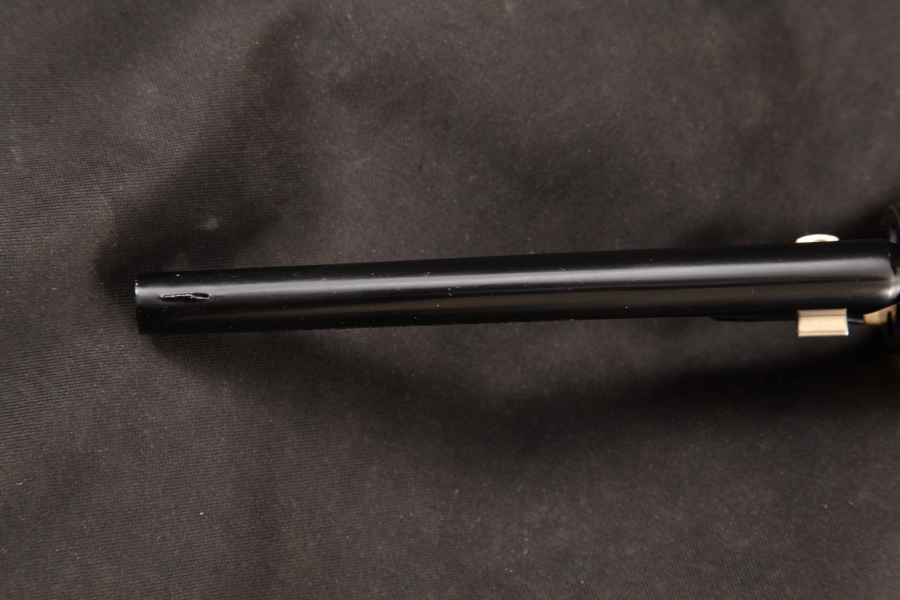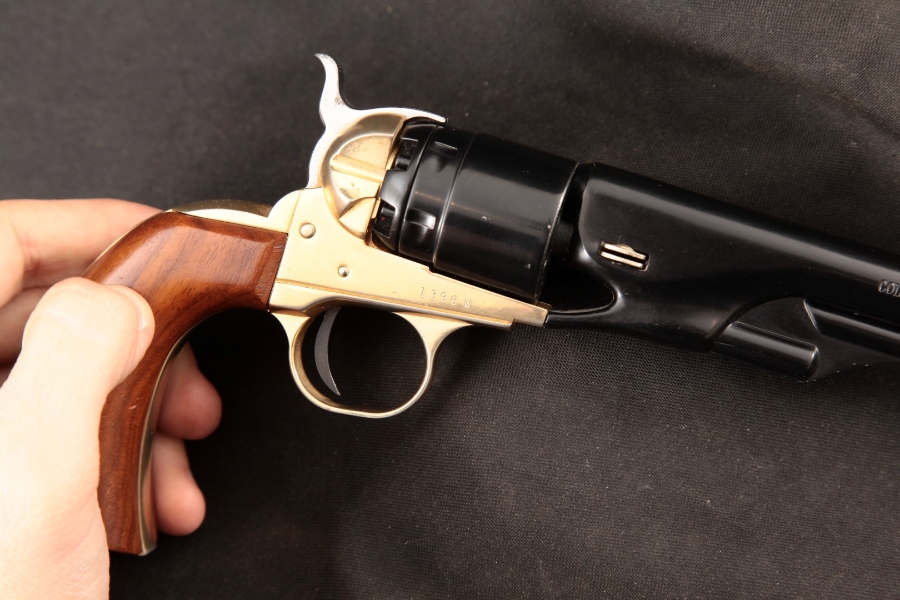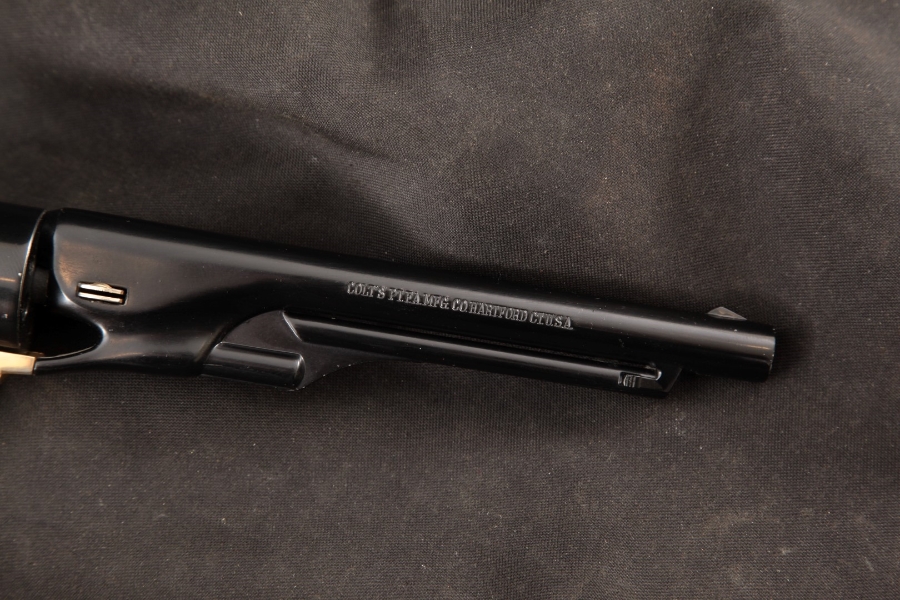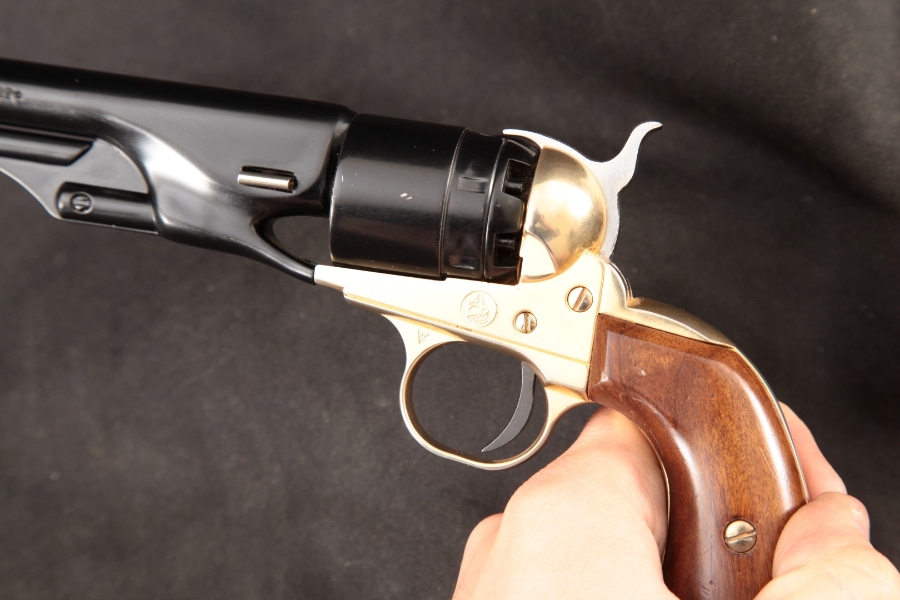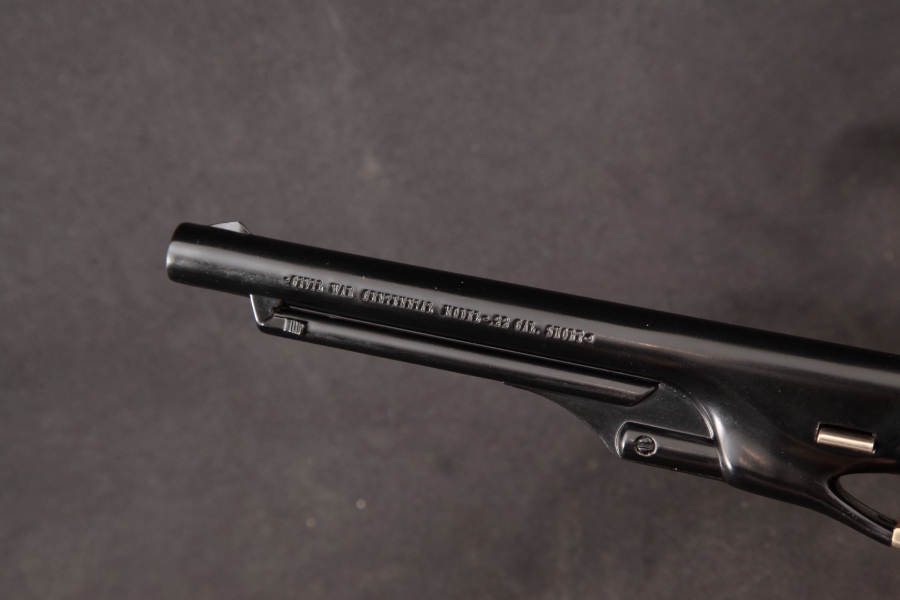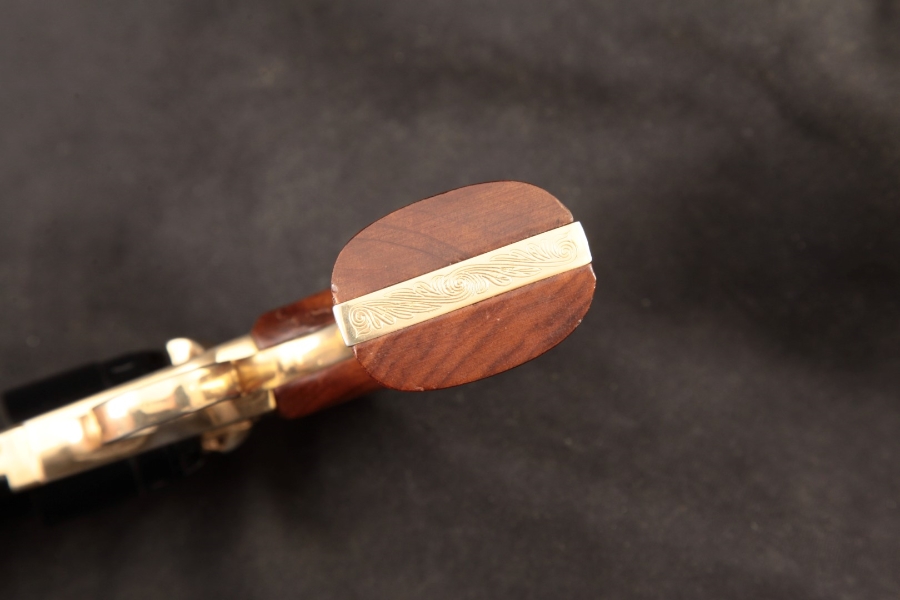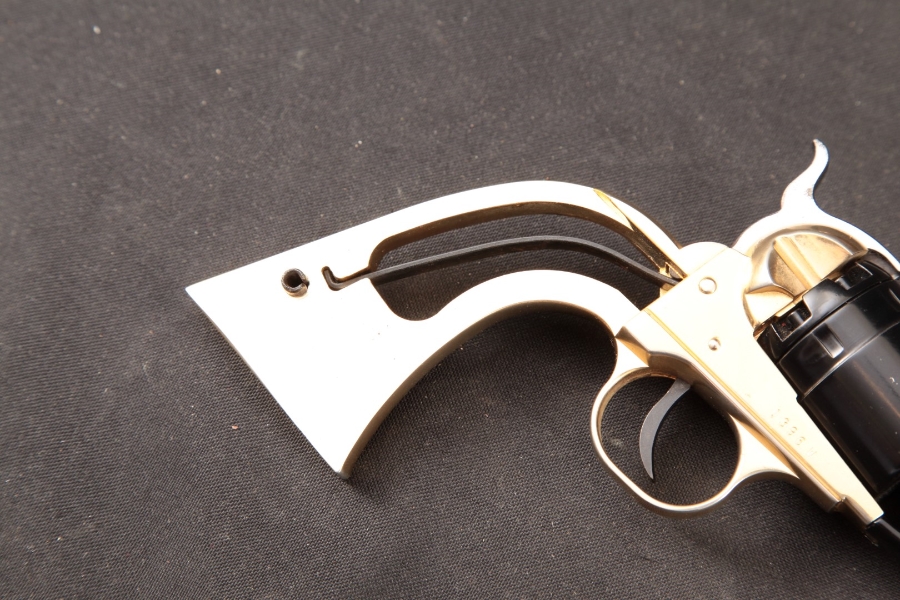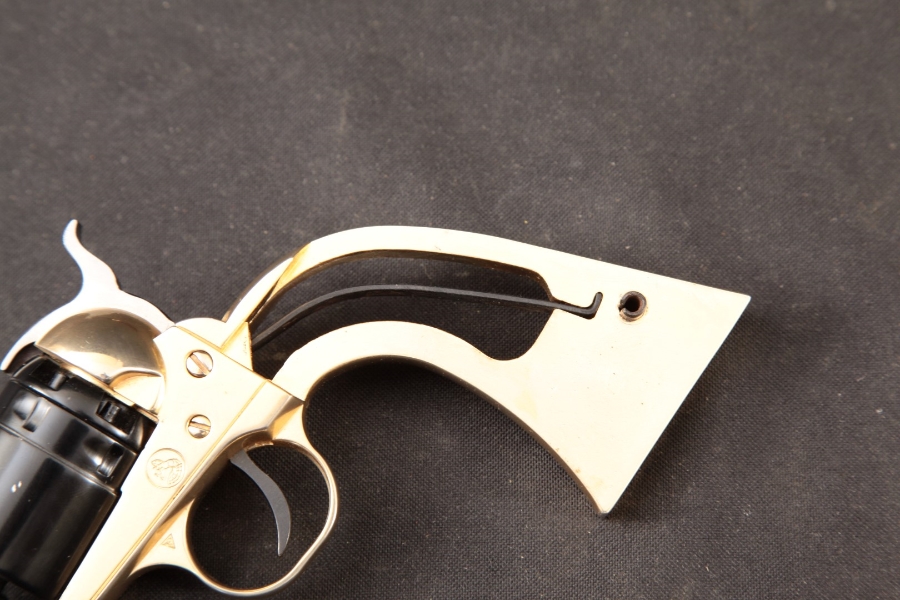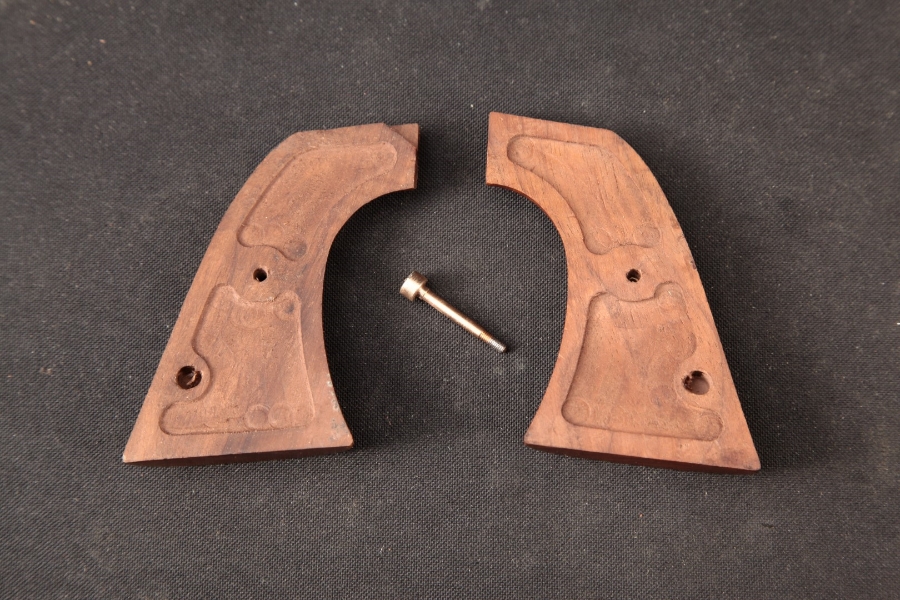 "The American Civil War was a boon to firearms manufacturers such as Colt's, and the company thrived during the conflict.
Sam Colt had carefully developed contacts within the ordnance department signing the very first government contract for 25,000 rifles.
Colt's Factory was described as "an industrial palace topped by a blue dome" and powered by a 250-horsepower steam engine.
During the American Civil War Colt had 1,500 employees who produced 150,000 muskets and pistols a year. In 1861 and 1863 the company sold 107,000 of the Colt Army Model 1860, alone, with production reaching 200,500 by the end of the war in 1865."
This is a 100th year anniversary of the American Civil War, made by Colt, in the form a miniaturized 1860 Army revolver. The pistol is single shot and chambered for .22 Short, sporting black and gold plated finish.