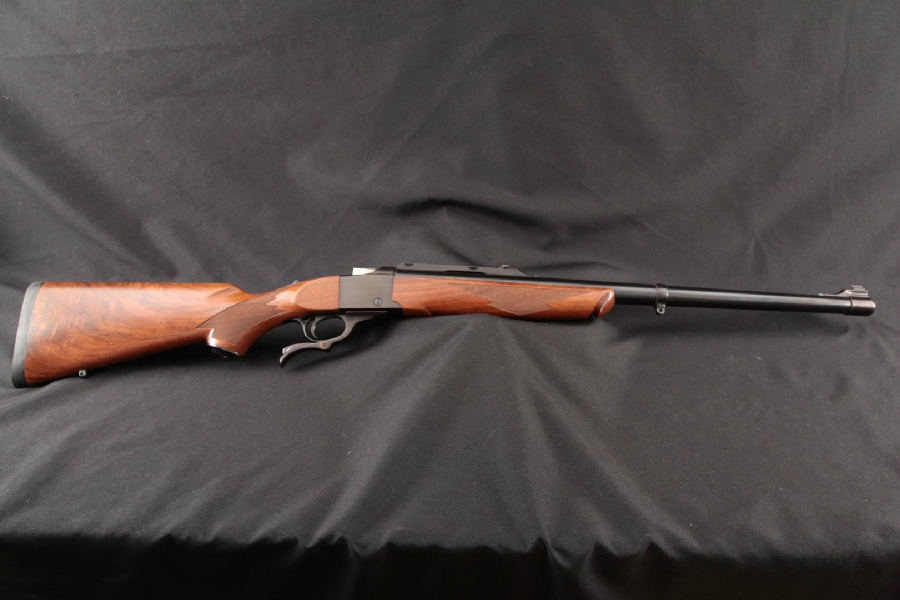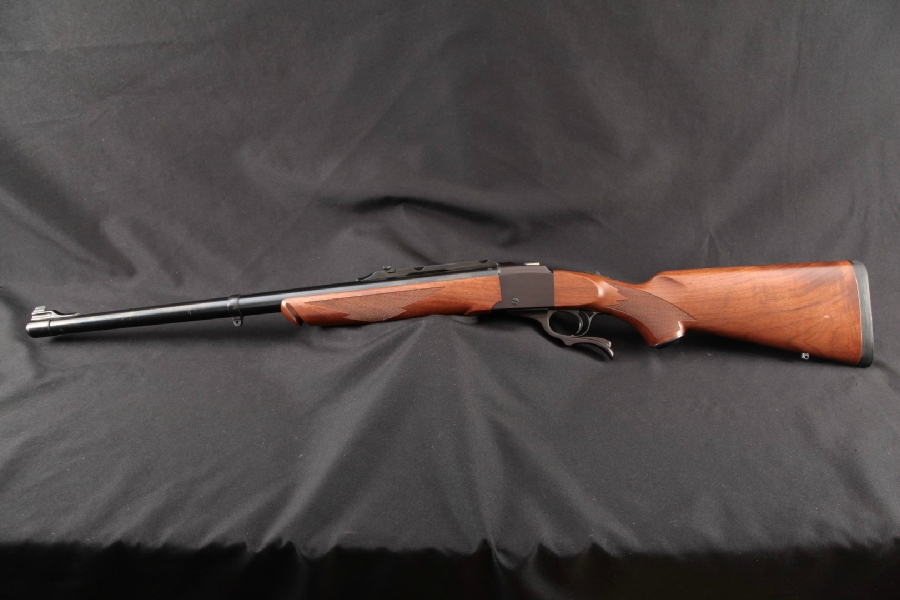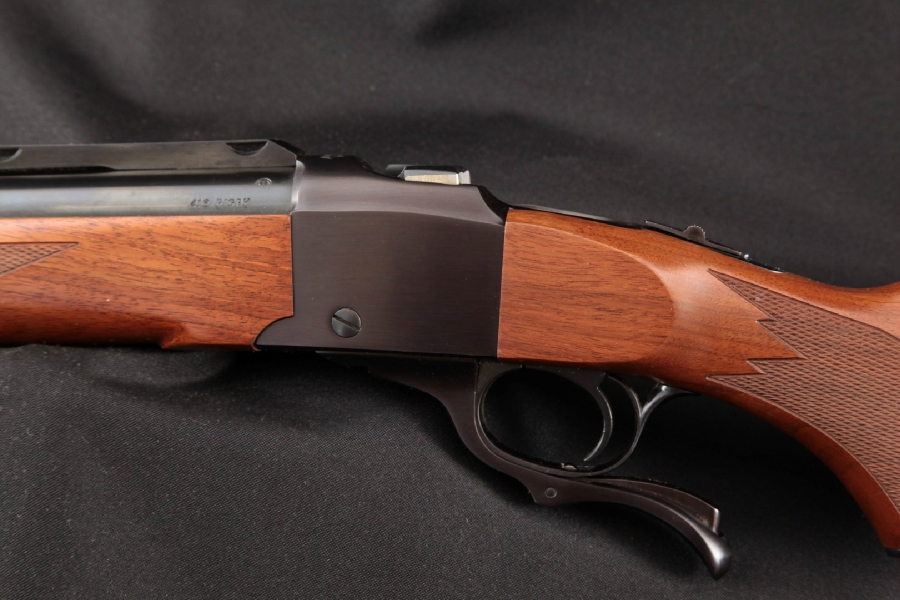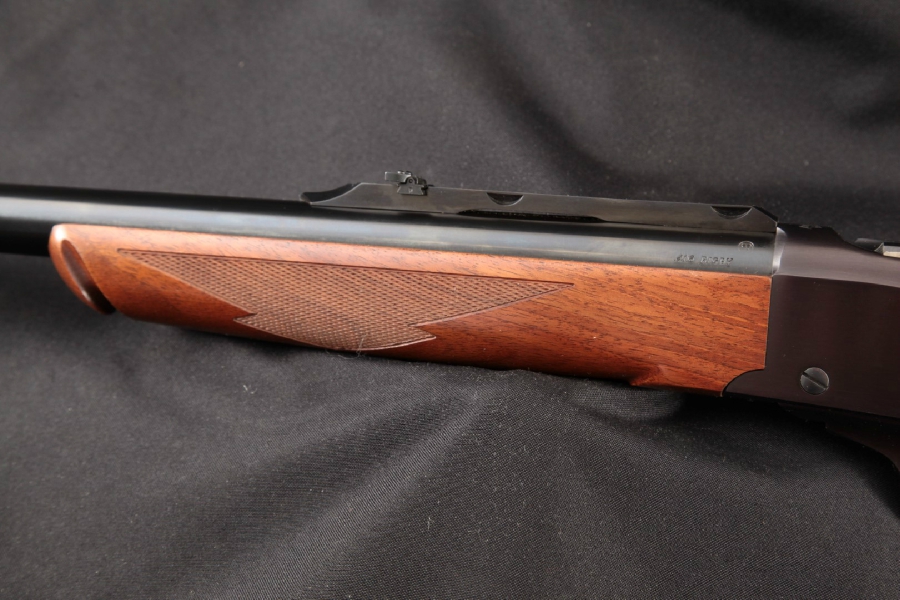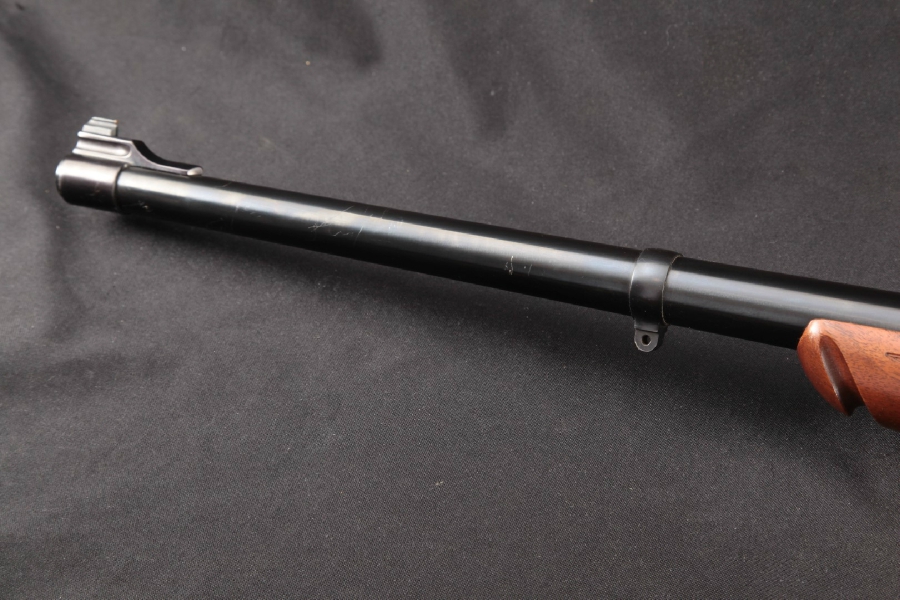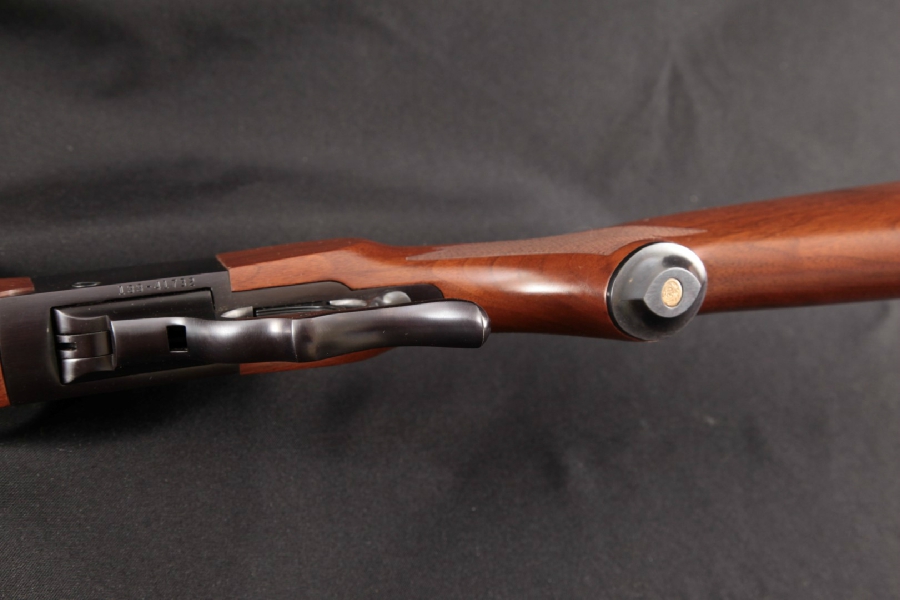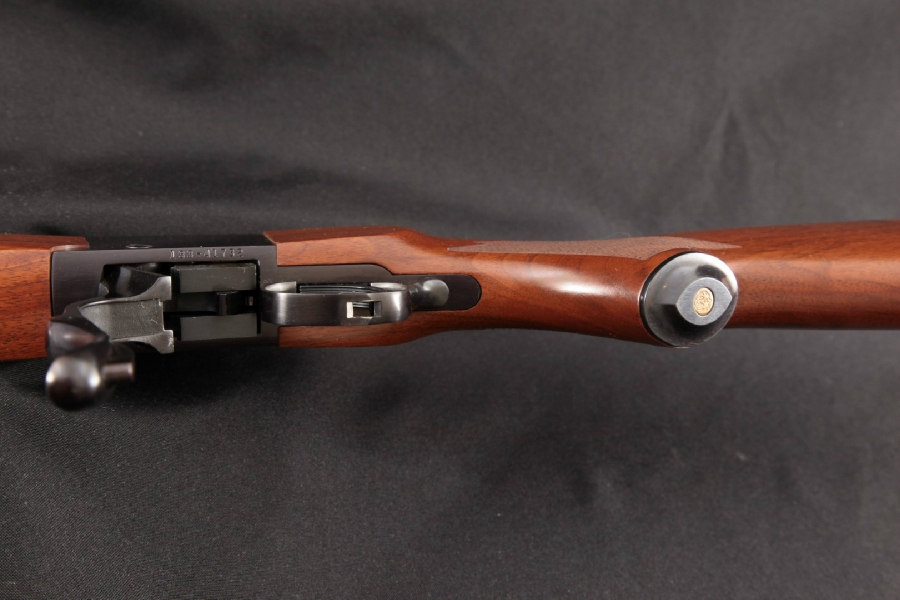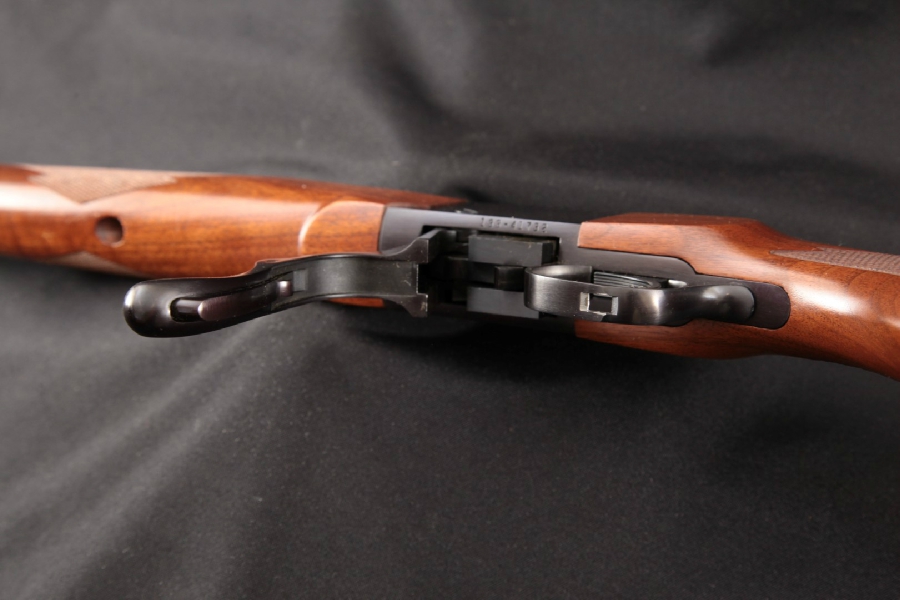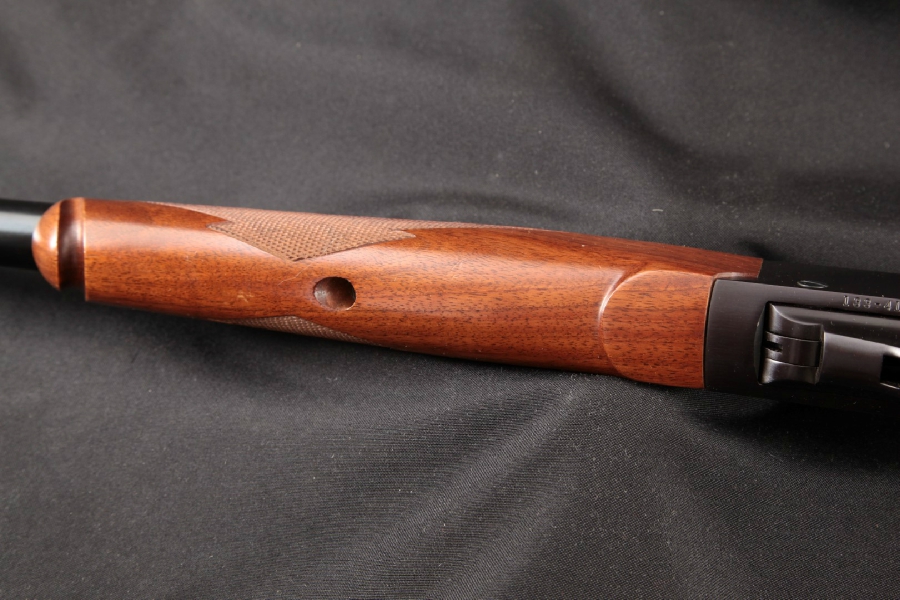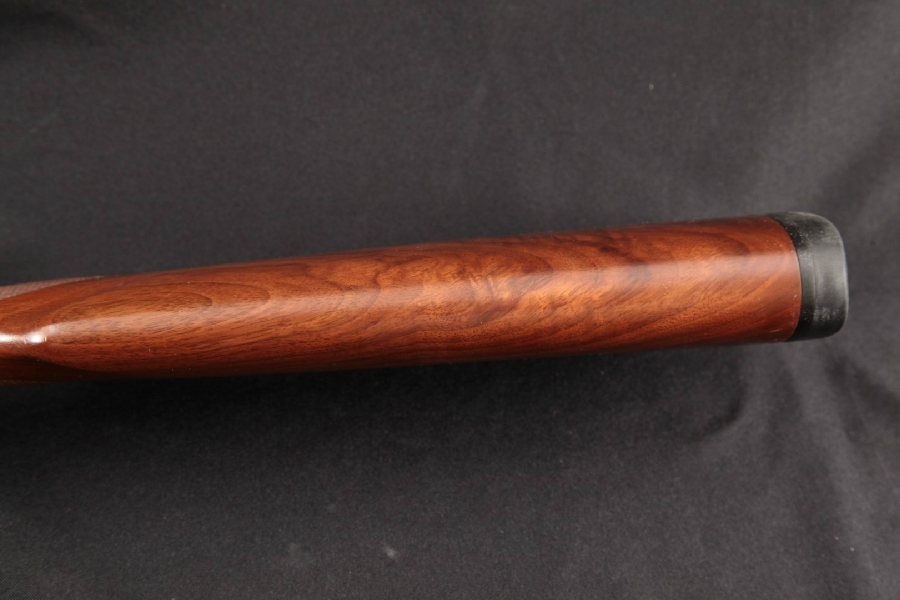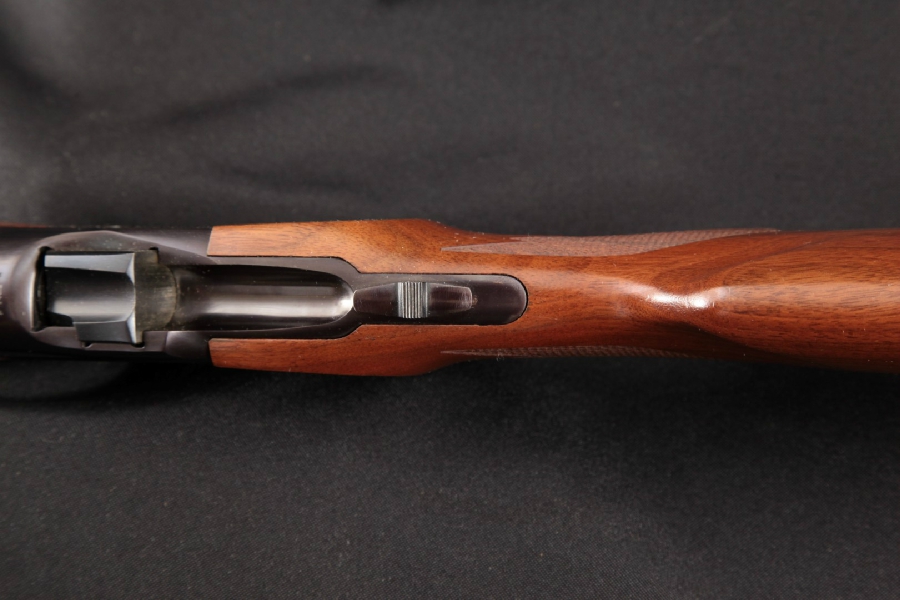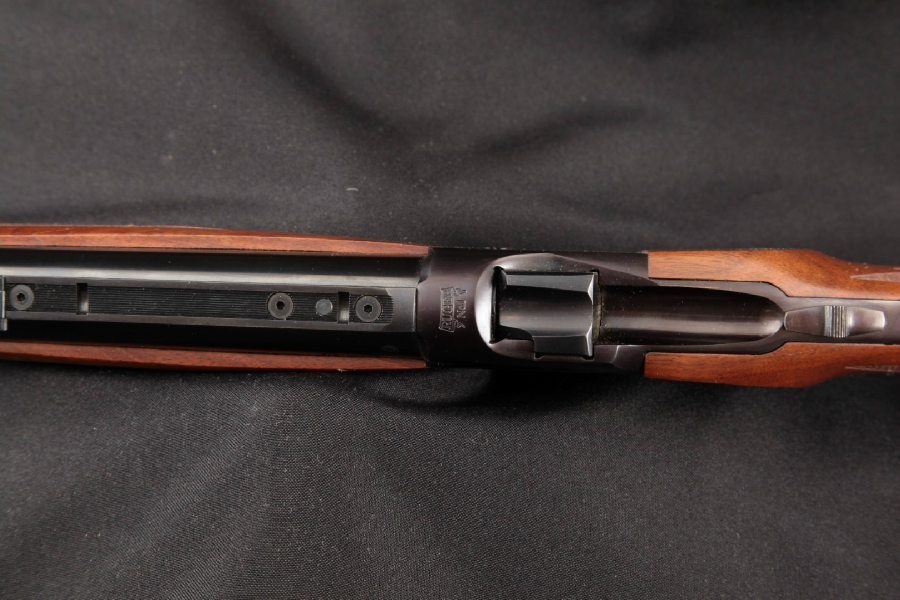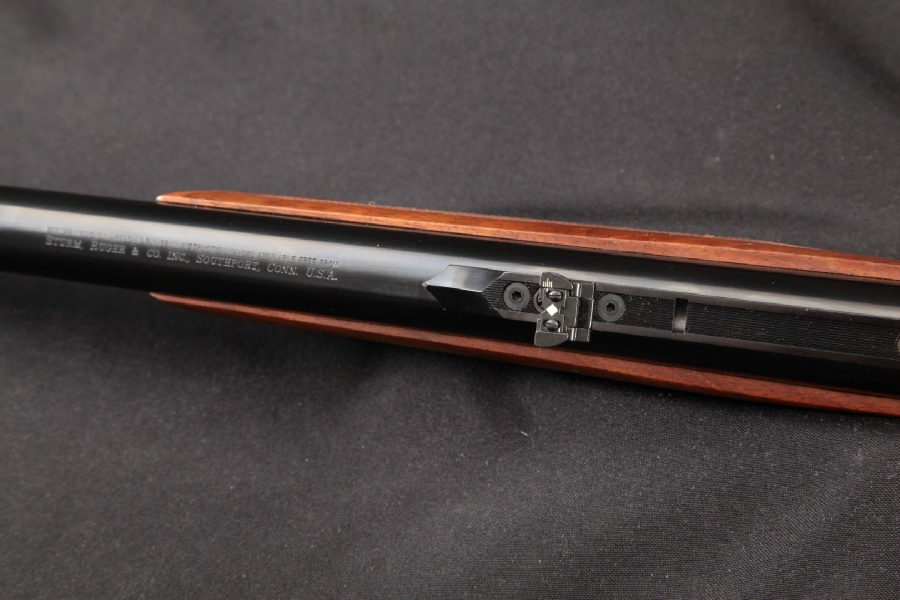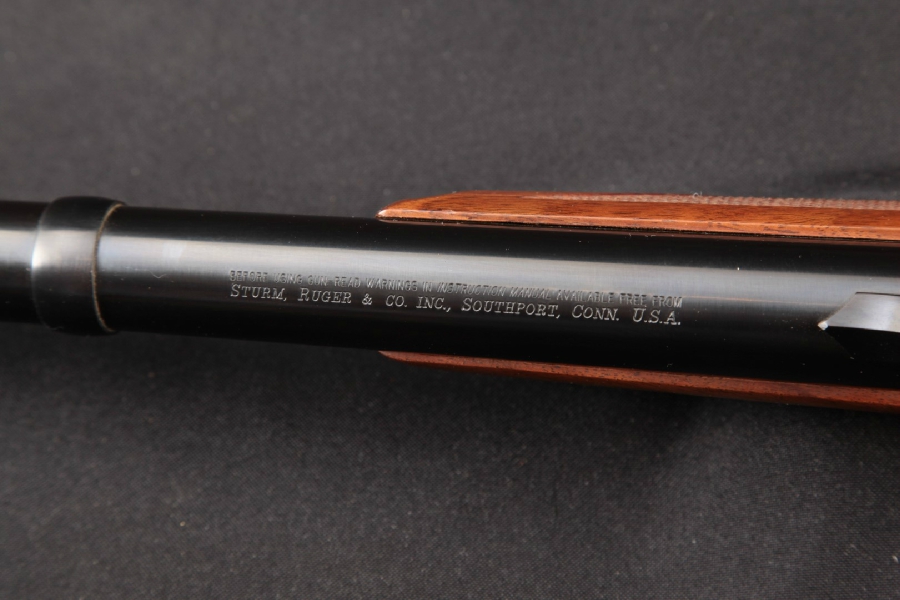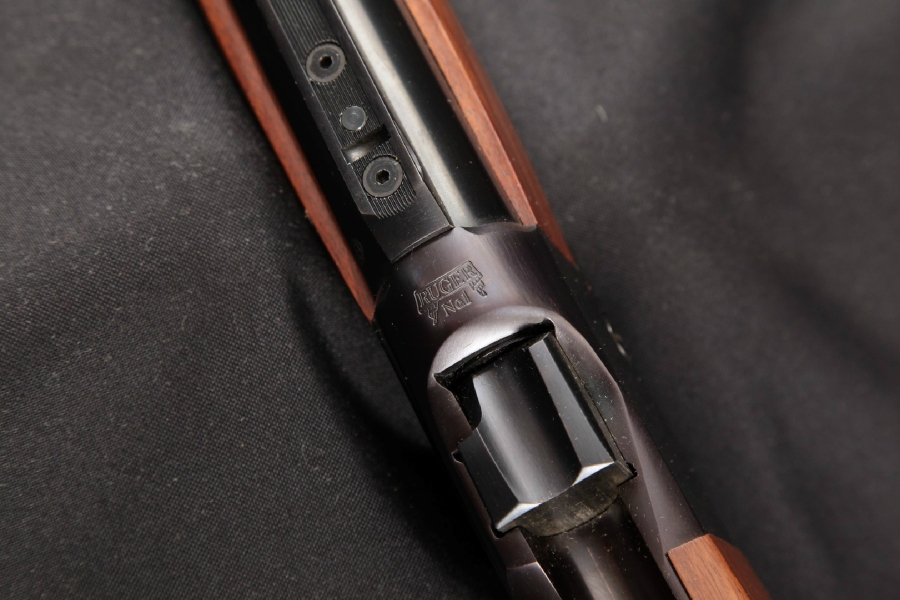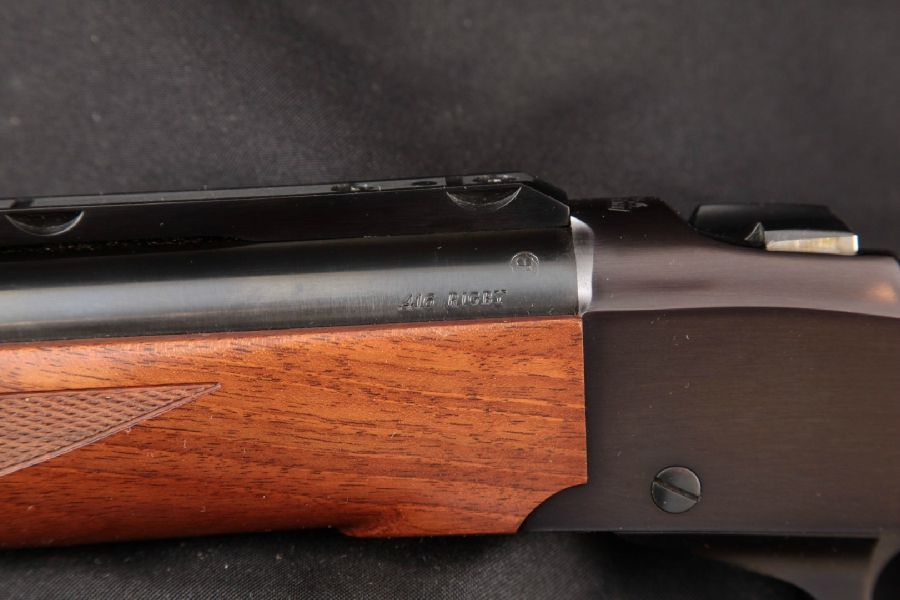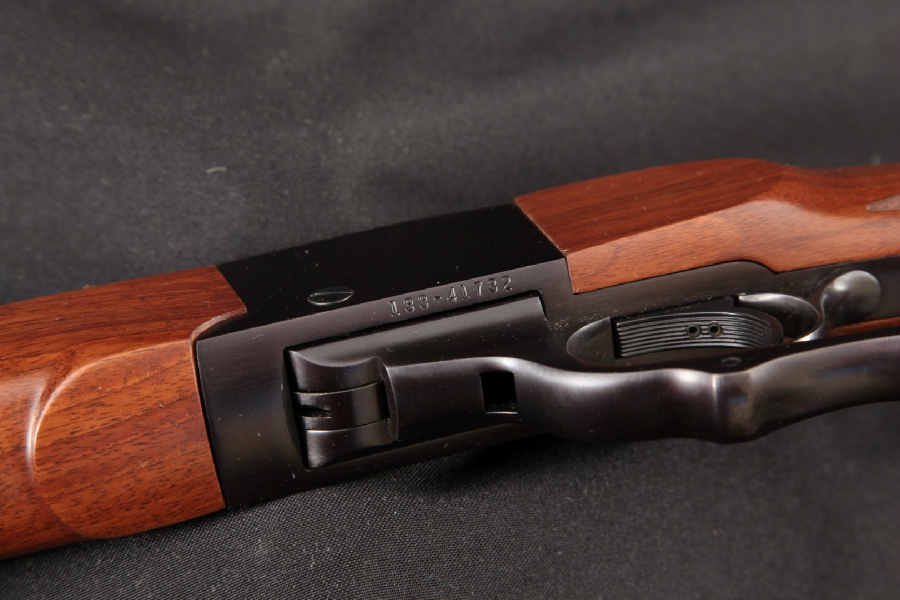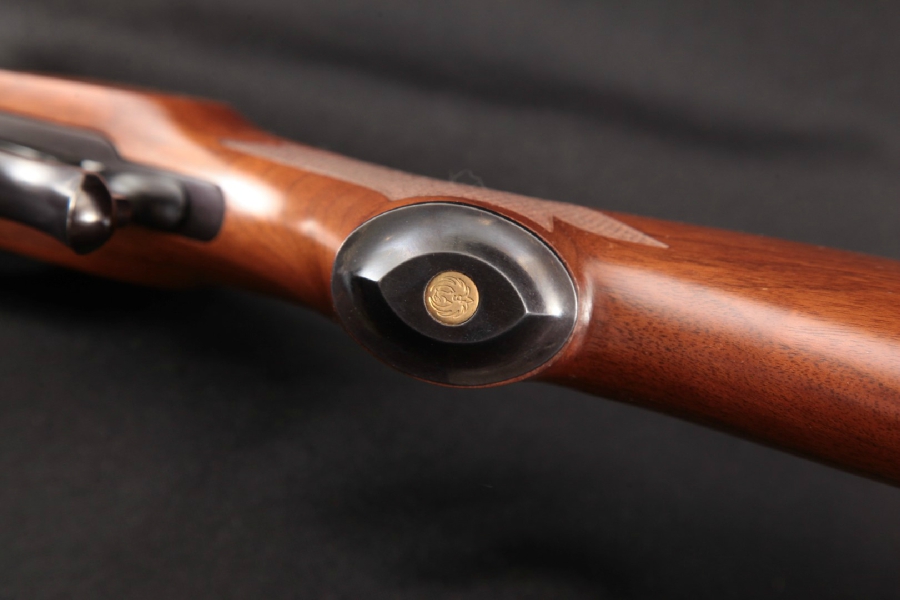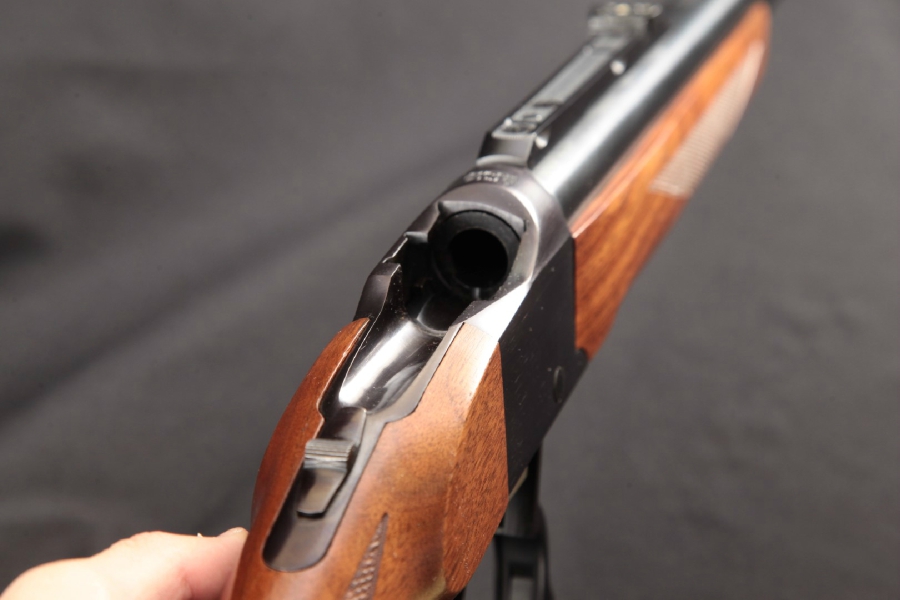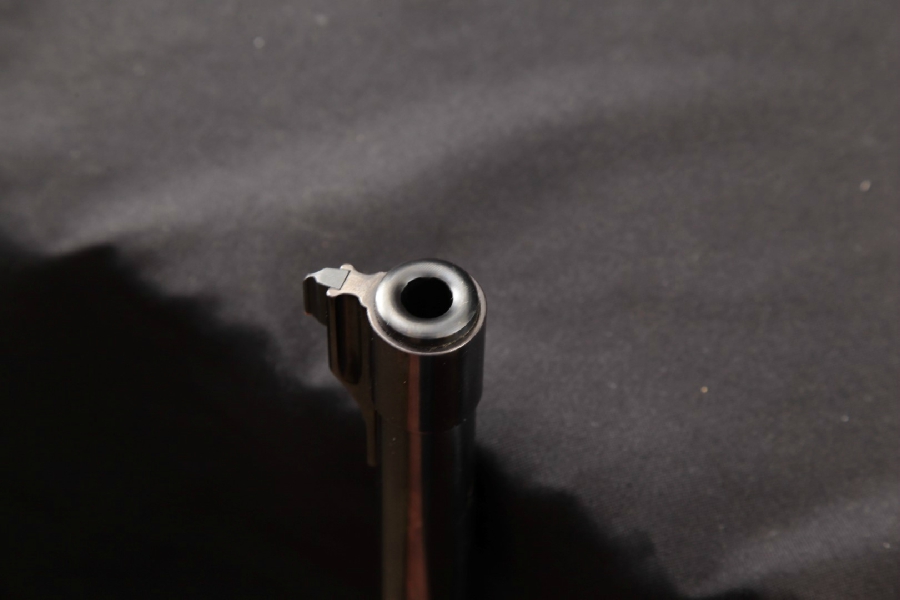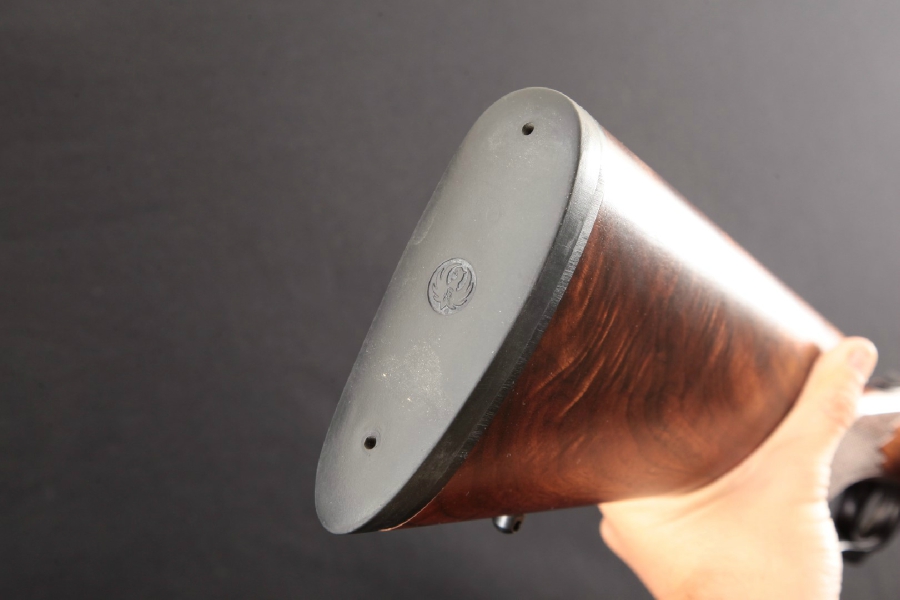 Ruger No. 1

Ruger No. 1 rifle (with underlever down to open action)

Type
Falling Block Rifle
Place of origin
United States
Production history
Designer
Bill Ruger
Designed
1966
Manufacturer
Sturm, Ruger & Co., Inc.
Unit cost
$1299[1]
Produced
1967 – present[2]
Variants
Standard, Varmiter, Light Sporter, International, Tropical, Medium Sporter.
Specifications
Weight
7 pounds (3.2 kg)[1]
Length
36.5–42.5 inches (93–108 cm)[1]
Barrel length
20–28 inches (51–71 cm)[1]

---

Cartridge
Various (see article)
Action
Farquharson-Style Hammerless falling block
Sights
none, or open sights
The Ruger No. 1 is a single-shot rifle, with Farquharson-styleinternal hammer falling block action, manufactured by Sturm, Ruger. It was introduced in 1967.[3] An underlever lowers the block allowing loading and cocks the rifle. Lenard Brownell, commenting on his work at Ruger, said of the No. 1: "There was never any question about the strength of the action. I remember, in testing it, how much trouble I had trying to tear it up. In fact, I never did manage to blow one apart."[4]
A shotgun-style tang safety works on the hammer and sear. Available with an Alexander-Henry, Beavertail, or Mannlicher style forearm in a multitude of calibers.
Available cartridges
[
edit
]
Over the years, the No. 1 has been chambered in several different cartridges, among them .204 Ruger, .22 Hornet, .218 Bee, .222 Remington, .223 Remington, .22 PPC, .22-250 Remington, .220 Swift, 6mm PPC, 6 mm Remington, 6.5 Creedmoor, .243 Winchester, .257 Roberts, .25-06 Remington, .264 Winchester Magnum, .270 Winchester, .270 Weatherby Magnum, 6.5mm Remington, 6.5×55mm, 6.5×284 Norma, 7×57mm, 7mm-08, .280 Remington, 7 mm Remington Magnum, 7mm STW, 7.62x39mm, .308 Winchester, .30-30 Winchester, .30-40 Krag, .30-06 Springfield, .303 British, .300 Winchester Magnum, .300 H&H Magnum, .300 Weatherby Magnum, .338 Winchester Magnum, .357 Magnum, .375 H&H Magnum, .375 Ruger, .38-55 Winchester, .404 Jeffery, .405 Winchester, .416 Remington Magnum, .416 Ruger, .416 Rigby, .45-70 Government, .460 S&W Magnum, .458 Winchester Magnum, .458 Lott, 9.3×74mmR and .450/400 Nitro Express