In the Middle East, the Alarm Bells are Ringing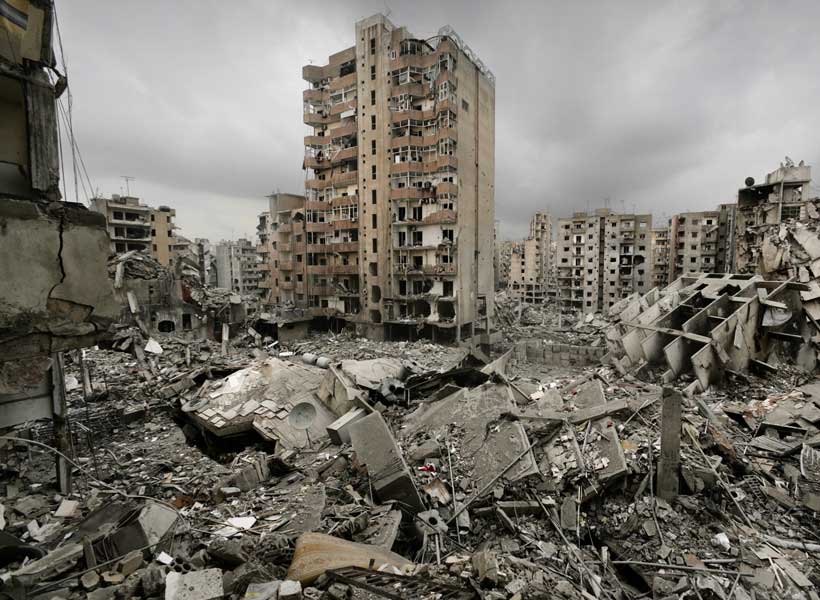 In the Middle East, the alarm bells are ringing. In this post I shall make an effort to explain, first, why this is so; and second, what a war might look like.
In the Middle East, the alarms bells are ringing. There are several reasons for this, all of them important and all well-able to combine with each other and give birth to the largest conflagration the region has witnessed in decades. The first is the imminent demise of Palestinian President Mahmoud Abbas, alias Abu Maazen. Now 88 years old, his rule started in 2005 when he took over from Yasser Arafat.
Unlike Arafat, who began his career as the leader of a terrorist organization, Abu Mazen was and remains primarily a politician and a diplomat. In this capacity he helped negotiate the 1995 Oslo Agreements between Israel and the Palestinian Liberation Movement. Partly for that reason, partly because he opposed his people's armed uprising (the so-called Second Intifada of 2000-2003) some Israelis saw him as a more pliant partner than his predecessor had been.
It did not work that way. Whether through his own fault, or that of Israel, or both, during all his eighteen years in office Abu Mazen has failed to move a single step closer to a peace settlement. Israel on its part has never stopped building new settlements and is doing so again right now. As a result, Palestinian terrorism and Israeli retaliatory measures in the West Bank in particular are once again picking up, claiming dead and injured almost every day.
Nor is the West Bank the only region where Israelis and Palestinians keep clashing. Just a few weeks have passed since the death, in an Israeli jail and as a result of a hunger strike, of a prominent Palestinian terrorist. His demise made the Islamic Jihad terrorist organization in Gaza launch no fewer than a thousand rockets at Israel, leading to Israeli air strikes, leading to more rockets, and so on in the kind of cycle that, over the last twenty years or so, has become all too familiar.
Fortunately Hezbollah, another Islamic terrorist organization whose base is Lebanon, did not intervene. It is, however, not at all certain that, should hostilities in and around Gaza resume, it won't follow up on its leader's threats to do just that. Certainly it has the capability and the plans; all that is needed is a decision.
Israel armed forces are among the most powerful in the world. In particular, its anti-aircraft, anti-missile, and anti-aircraft defenses are unmatched anywhere else. It may take time and here will be casualties. Still, unless something goes very, very wrong, Israel should be able to silence not just the Islamic Jihad and Hezbollah but another terrorist organization operating out of Gaza, i.e Hamas, too. If not completely and forever, then at any rate partially and for some time to come.
However, two factors threaten to upset this nice calculation. The first is the possibility that, as hostilities escalate, the Kingdom of Jordan will be drawn into the fray just as it was both during the 1948 Arab-Israeli War and then during its 1967 successor.
With Palestinians now comprising a very large—just how large no one, perhaps not even the Jordanians themselves, knows—percentage of the kingdom's population, there is a good chance that the ruling Hashemite House will not be able to remain on the sidelines. Either it joins the fight, or it risks being overthrown.
Nobody knows this better than the Hashemites themselves. From the king down, not for nothing have some of them been buying property, including both real estate and stock, abroad. Currently Jordan is an oasis of stability and not at war with any of its neighbors. Should the regime fall and leave a behind failed state, though, it is likely that terrorists from all over the Middle East will flock to establish themselves there, setting off the powder keg.
The other possibility is more ominous still. Over the years Iran has been assisting various Middle Eastern terrorist organizations, providing them with money, weapons, logistics, training and more. In response Israel has been using its anti-aircraft defenses to bring down Iranian drones and its air force, to hit Iranian targets in Syria. As of today Iran lacks some of the elements that make up a modern air force, specifically including the all-important early warning systems.
On the other hand, it does have the ballistic missiles and the drones it needs to reach and hit any Israeli target. Now Iran is a large country with 0.63 million square miles of land and a population of almost 87 million. Defeating it, if only to the extent of making it cease hostilities for the time being, will take more than just a few Israeli air strikes, however well planned, however precise, and however well executed.
*
To recapitulate, in the Middle East quiet, or as much of it as there is, is hanging by a thread. Israel, the occupied West Bank, the unoccupied Gaza Strip, Lebanon, Syria, Jordan and Iran are all at imminent risk of war. Not just with each other but, in at least some cases, war combined with struggles against all kinds of terrorist organizations. As history shows, wars of the second kind are particularly likely to last for years and end, to the extent they ever do, in chaos. All this, before we even consider the role nuclear weapons, both those Iran may develop and deploy and those Israel already has, may play.