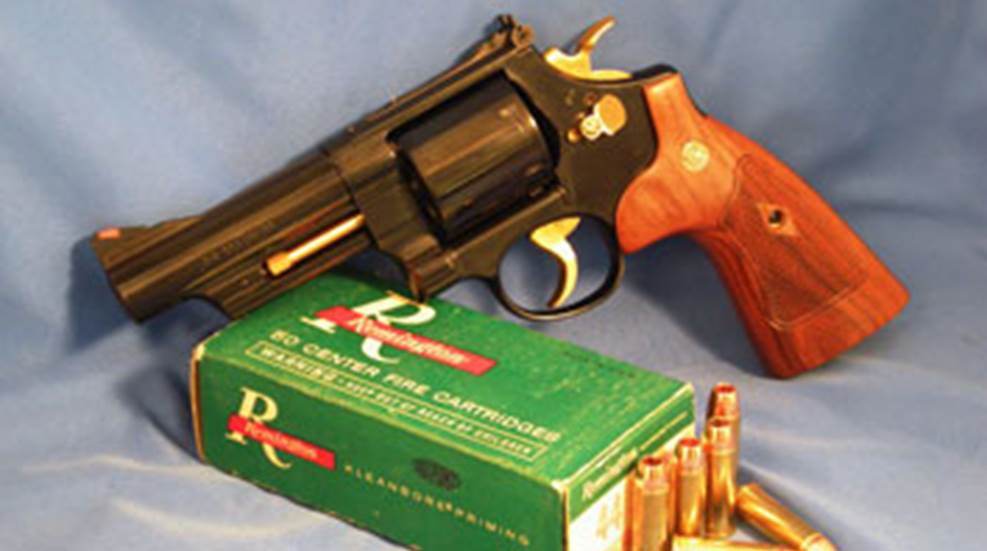 First introduced as the Smith & Wesson .44 Magnum in 1955, the Model 29 was the original .44 Mag. revolver—and it would go on to attain nearly unparalleled levels of fame in the wheelgun industry.
A one-time holder of the title of "Most Powerful Handgun in the World," the Model 29 still remains the most powerful handgun that some shooters will dare try. Its fame and legendary status, of course, has been bolstered by its starring presence in Clint Eastwood's "Dirty Harry" films—though you may be able to argue that the gun did just as much for Clint as he did for it.
A true legend in the industry, the Model 29 remains a revolver that every firearm enthusiast should at the very least try—and it's an easy addition to the Gun of the Week series.
Technical Specifications:
Caliber: .44 Mag., .44 Spl.
Barrel Length: 4″ to 10 5/8″
Total Length: Varies
Capacity: 6 Rounds
Action: Double-Action
Weight Loaded: 3-dot, adjustable rear
MSRP: $1,019 and up
Multimedia: