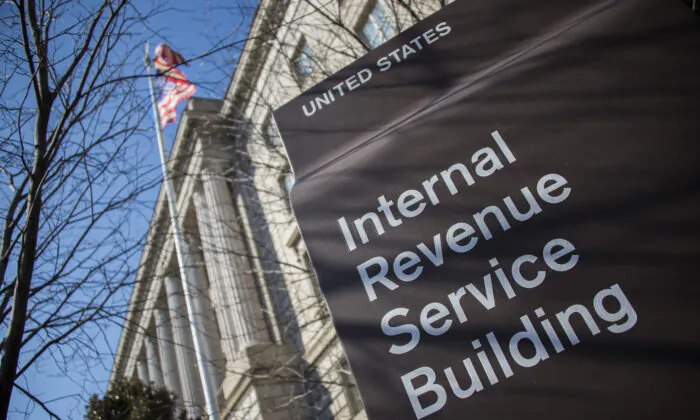 The Internal Revenue Service (IRS) has been splashing out millions stocking up on guns, ammunition, and combat gear since 2020, according to the findings of Open The Books, a watchdog group that tracks government spending.
A report by the watchdog, published on April 27, found that the agency has spent a total of $10 million on weaponry and gear since the COVID-19 pandemic began, including $2.3 million on duty ammunition, $1.2 million on ballistic shields, and another $1.3 million on "various other gear for criminal investigation agents."
Additionally, the agency has spent $474,000 on Smith & Wesson rifles, $463,000 on Beretta 1301 tactical shotguns, and $243,000 on body armor vests since 2020.
Another $467,000 was reportedly spent on duty tactical lighting, $354,000 on tactical gear bags, and $267,000 on ballistic helmets in the same time.
The report, called "The Militarization of Federal Bureaucracy," contains updated data through the end of March 2023.
Since 2006, the IRS has splashed out $35.2 million (adjusted for inflation) on guns, ammunition, and military-style equipment. The report found that 2020 and 2021 saw them spend increased amounts.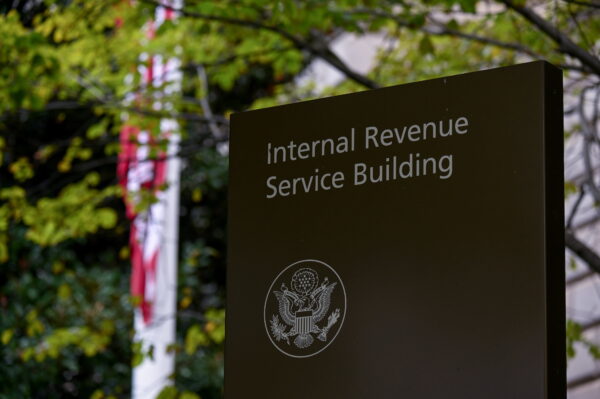 Billions in IRS Funding
An IRS Criminal Investigation spokesperson told The Epoch Times in an emailed statement, "IRS Criminal Investigation (IRS-CI) special agents are sworn federal law enforcement officers who conduct criminal investigations into tax violations, money laundering, cybercrimes, as well as organized crime involving drugs and gangs."
"The agency's approximately 2,100 IRS-CI special agents use firearms as part of their official law enforcement duties and must participate in annual firearms training, briefings, and practical exercises to demonstrate they are proficient to carry firearms," the spokesperson continued. "The agency purchases the required amount of ammunition and firearms to conduct its official duties."
The latest report comes as Republican lawmakers have raised concerns regarding the nearly $80 billion in IRS funding, including $45.6 billion for "enforcement" that the IRS is set to receive through the Inflation Reduction Act (IRA).
While the IRS employed 80,006 full-time staffers as of the 2022 budget year, according to the agency's strategic operating plan (pdf) released on April 6, the Treasury Department has claimed that the agency could hire 86,852 new employees over the next decade in order to bolster operations if it were to receive the nearly $80 billion in funding.
Republicans, including House Speaker Kevin McCarthy (R-Calif.), are concerned that the additional funding could be used to target everyday American. However, the Biden administration has vowed that the money will lead to more audits for wealthy millionaires, billionaires, and large corporations.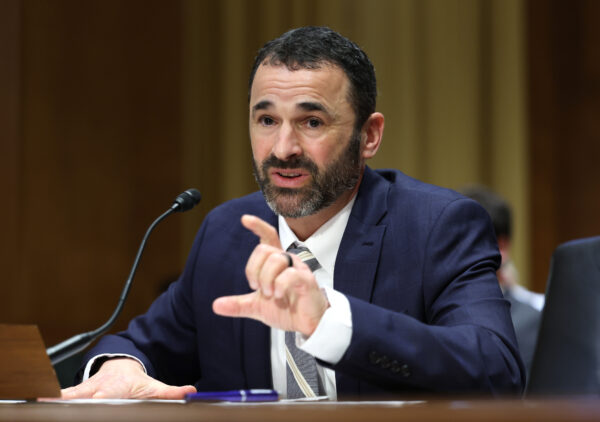 IRS Denies Targeting Middle-Income Americans
Separately, then-IRS Commissioner Charles Rettig stated in a letter to members of the Senate in August last year that the additional funding will "absolutely not" be used to increase audit scrutiny on small businesses or middle-income Americans and will instead help the agency in "challenging" areas such as audits of large corporate and global high-net-worth taxpayers.
The Open The Books report also comes after current IRS Commissioner Daniel Werfel told lawmakers last month that the agency plans to hire an estimated 360 additional staff who are authorized to carry guns over the next five years.
"Our CI division or Criminal Investigation Division, they do not conduct audits," Werfel said during a House Ways and Means Committee hearing. "What they do is, they are investigating acute issues of fraud and tax evasion. And typically, they're armed when they're putting themselves in danger."
The IRS Careers website for criminal investigation special agents states that applicants must be willing to "carry a firearm, must be prepared to protect him/herself or others from physical attacks at any time and without warning and use firearms in life-threatening situations; must be willing to use force up to and including the use of deadly force."
Open The Books' report also found that since 2006, 103 "rank-and-file" agencies outside of the Department of Defense spent $3.7 billion (adjusted for inflation) on guns, ammunition, and military-style equipment, 27 of which are traditional law enforcement under the Department of Justice and the Department of Homeland Security.
Open The Books founder and CEO Adam Andrzejewski said in a statement that "a culture of militarization has permeated across the federal bureaucracy."
"In many cases, these agencies are stockpiling the very weapons some politicians seek to ban citizens from owning," Andrzejewski added.