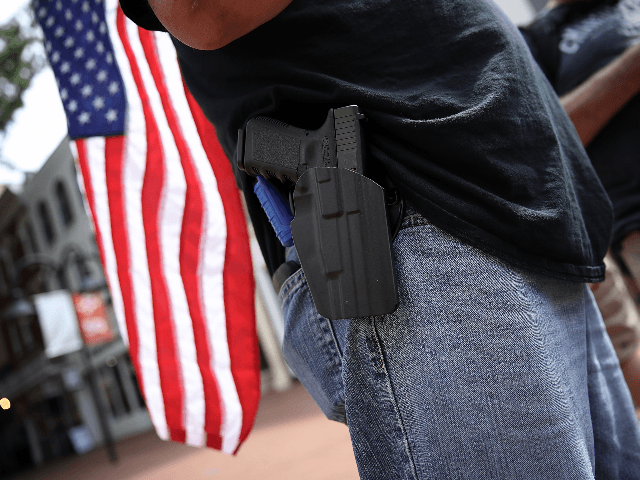 South Carolina's Senate Judiciary subcommittee advanced constitutional carry legislation Wednesday, keeping the state on track to become the 27th constitutional carry state in the Union.
On February 2, 2023, Breitbart News reported that South Carolina State Rep. Bobby Cox (R-Greenville) put forward H.3594 to secure constitutional carry in the state.
On February 23, 2023, NRA-ILA noted that the South Carolina House passed Cox's legislation.
Now constitutional carry is moving through the South Carolina Senate. The Post and Courier observed that it passed out of the Senate Judiciary subcommittee by a 3-2 vote on April 5, 2023, and now goes to the full Judiciary Committee.
Breitbart News spoke with Cox about the constitutional carry legislation on April 6, 2023, and he said, "The Senate should not delay in passing H. 3954. The House version was a collaborative effort between 2A groups and law enforcement to restore our constitutional freedom and keep guns out of the hands of criminals."
Currently, the Union has 26 constitutional carry states: Alabama, Alaska, Arizona, Arkansas, Florida, Georgia, Idaho, Indiana, Iowa, Kansas, Kentucky, Maine, Mississippi, Missouri, Montana, New Hampshire, North Dakota, Ohio, Oklahoma, South Dakota, Tennessee, Texas, Utah, Vermont, West Virginia, and Wyoming. (Florida's constitutional carry law takes effect July 1, 2023.)