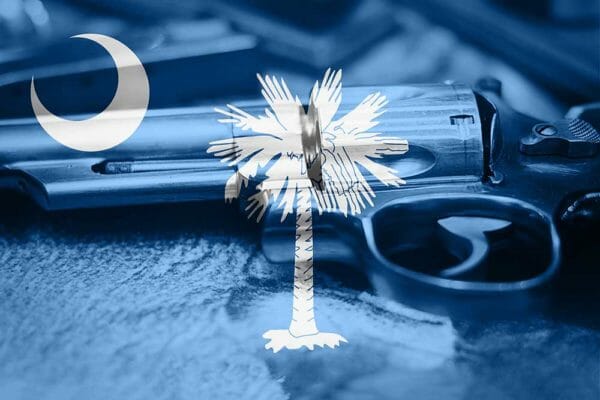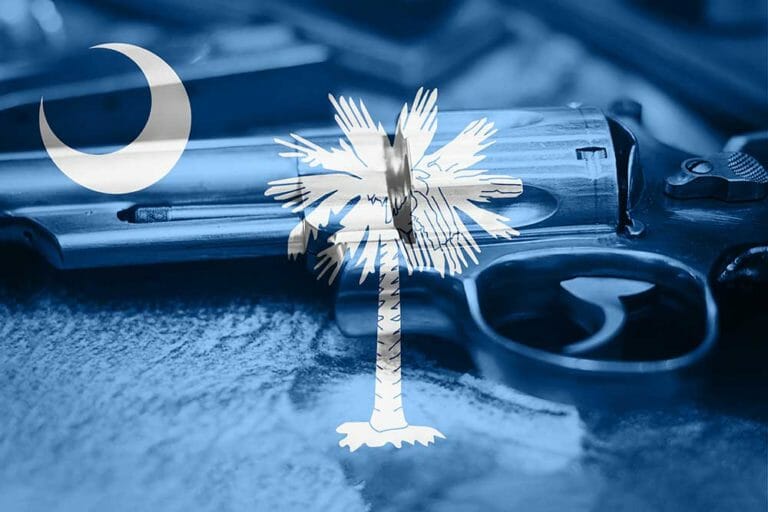 On February 22, 2023, the South Carolina House passed a Constitutional Carry bill with 75% of the votes, 90 to 30.  Constitutional or "permitless" Carry is when a state does not require a permit to carry loaded handguns, openly or concealed, for most adults in most public places, a close approximation of the state of the law when the Second Amendment was ratified in 1791. From abcnews.com (AP):
The Republican-controlled South Carolina House voted overwhelmingly Wednesday to allow lawful firearm owners to carry handguns openly or concealed without a state permit.

The 90-30 vote brings the conservative state one step closer to joining 25 others with some form of so-called "constitutional carry" laws. The fate of the state's latest effort to loosen gun restrictions once more falls to the Senate, where lawmakers rejected a similar proposal two years
ago.
The South Carolina bill for Constitutional (permitless) Carry is  H 3594. The ALL CAPS format is how the bill is formatted at the South Carolina legislature site.  From H 3594:
A BILL TO AMEND THE SOUTH CAROLINA CODE OF LAWS BY ENACTING THE "SOUTH CAROLINA CONSTITUTIONAL CARRY/SECOND AMENDMENT PRESERVATION ACT OF 2023" BY AMENDING SECTION 10-11-320, RELATING TO CARRYING OR DISCHARGING FIREARMS AND EXCEPTIONS FOR CONCEALABLE WEAPONS PERMIT HOLDERS, SO AS TO DELETE A PROVISION THAT MAKES THIS SECTION INAPPLICABLE TO PERSONS THAT POSSESS CONCEALABLE WEAPONS PERMITS AND TO PROVIDE THIS SECTION DOES NOT APPLY TO PERSONS WHO POSSESS FIREARMS; BY AMENDING SECTION 16-23-20, RELATING TO UNLAWFUL CARRYING OF HANDGUNS, SO AS TO REVISE THE PLACES WHERE AND CIRCUMSTANCES UPON WHICH HANDGUNS MAY BE CARRIED, AND PERSONS WHO MAY CARRY HANDGUNS; BY AMENDING SECTION 16-23-50, RELATING TO CERTAIN PENALTIES, DISPOSITION OF FINES, AND FORFEITURE AND DISPOSITION OF HANDGUNS, SO AS TO PROVIDE EXCEPTIONS TO THE UNLAWFUL CARRYING OF HANDGUNS;
The South Carolina legislature has attempted to pass a Constitutional Carry bill for years.
In 2021, the House passed Constitutional Carry, but the Senate, even with a large majority of Republicans, did not pass the bill.  It seems likely a Senator in a leadership position killed the bill. However, the Senate passed, and the governor signed into law, a licensed open carry bill. This is incremental progress. There are only four states which ban open carry, even for those with gun permits (California, New York, Illinois, and Florida).
With half of the states in the union now having a form of "permitless" or Constitutional Carry as the de facto standard of their law, it becomes more and more difficult for Republicans to find reasons to vote against Constitutional Carry. No ill effects have been shown to result from Constitutional Carry.
This year, Governor Ron De Santis is promoting Constitutional Carry in Florida, although it may become only a permitless carry law for concealed carry.
North Carolina may have the votes to pass a Constitutional Carry law over the veto of a Democrat governor. It appears four states are in contention to become the 26th state where no permit is required to exercise the rights protected by the Second Amendment in most public spaces.
Every state which joins the  Constitutional Carry club shows respect for the Second Amendment continues to grow in the United States. According to a poll in 2008, 73% of Americans believed the Second Amendment protects individual rights.  In June of 2022, a poll sowed 83% believed the Second Amendment was adopted to protect self, family and property, and to protect against tyranny.
The legislatures and courts reflect the common understanding of the Second Amendment when it was ratified and as people understand it today.
---
About Dean Weingarten:
Dean Weingarten has been a peace officer, a military officer, was on the University of Wisconsin Pistol Team for four years, and was first certified to teach firearms safety in 1973. He taught the Arizona concealed carry course for fifteen years until the goal of Constitutional Carry was attained. He has degrees in meteorology and mining engineering, and retired from the Department of Defense after a 30 year career in Army Research, Development, Testing, and Evaluation.