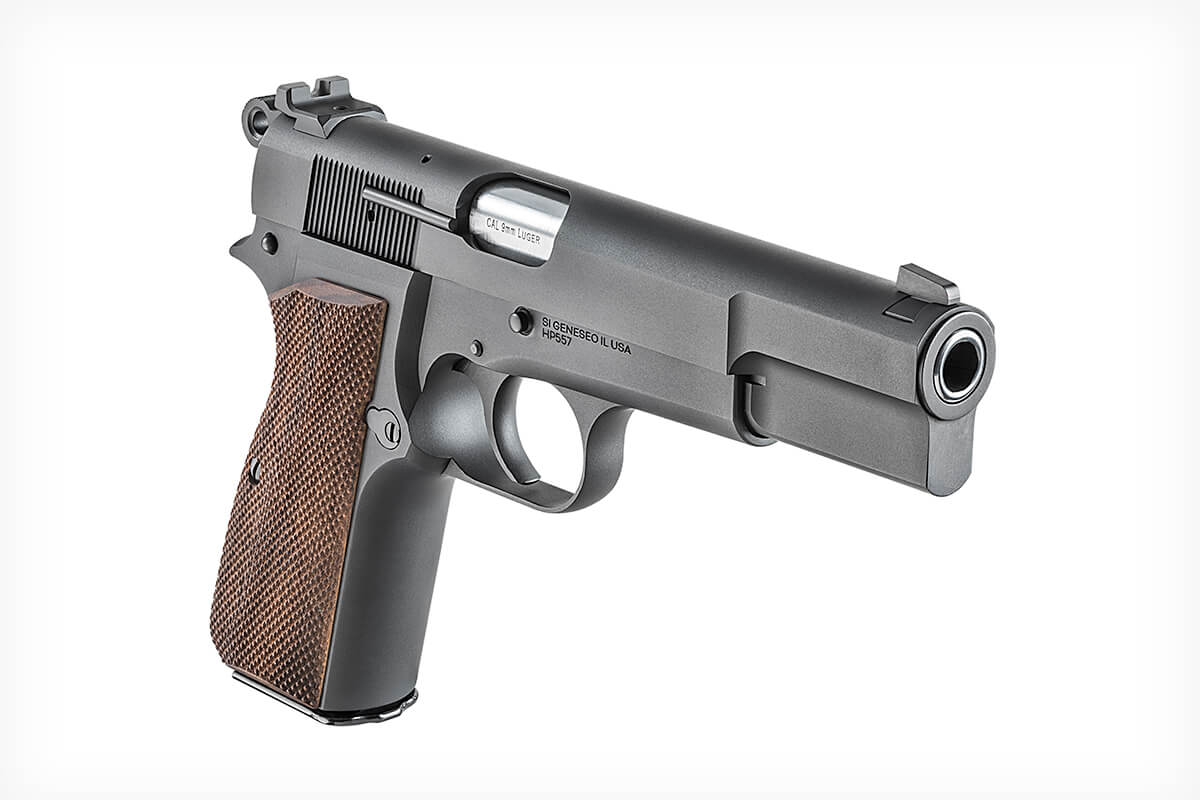 Springfield Armory has just introduced a faithful re-creation of the P-35, a pistol better known to many American shooters as the Hi Power. The new SA-35 is a single-action, high-capacity semiautomatic 9mm with the Hi Power's classic lines and a number of improvements over the original.
The all-steel gun features a forged-steel slide and frame with matte blue finish, and the strength of these forged components tells you this is going to be one durable pistol. The 4.7-inch barrel is cold-hammer-forged.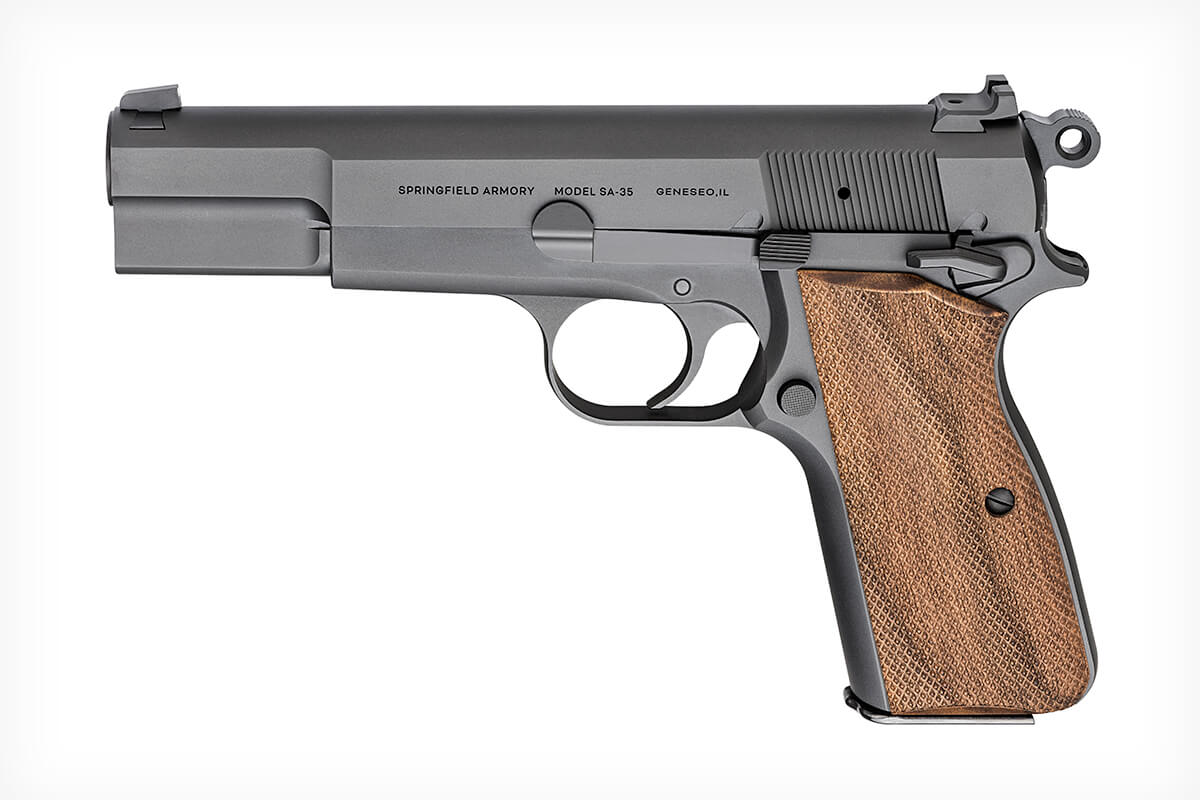 Improvements to the original design include a Tactical Rack U-notch rear sight, which not only provides a great sight picture but also enables you to rack the slide on a belt or hard surface in an emergency. The thumb safety has been extended for easier, surer operation, and the hammer sports a new contour that prevents the hammer bite so common to the original Hi Power. There's also no magazine disconnect safety on the SA-35, which permits a better trigger pull.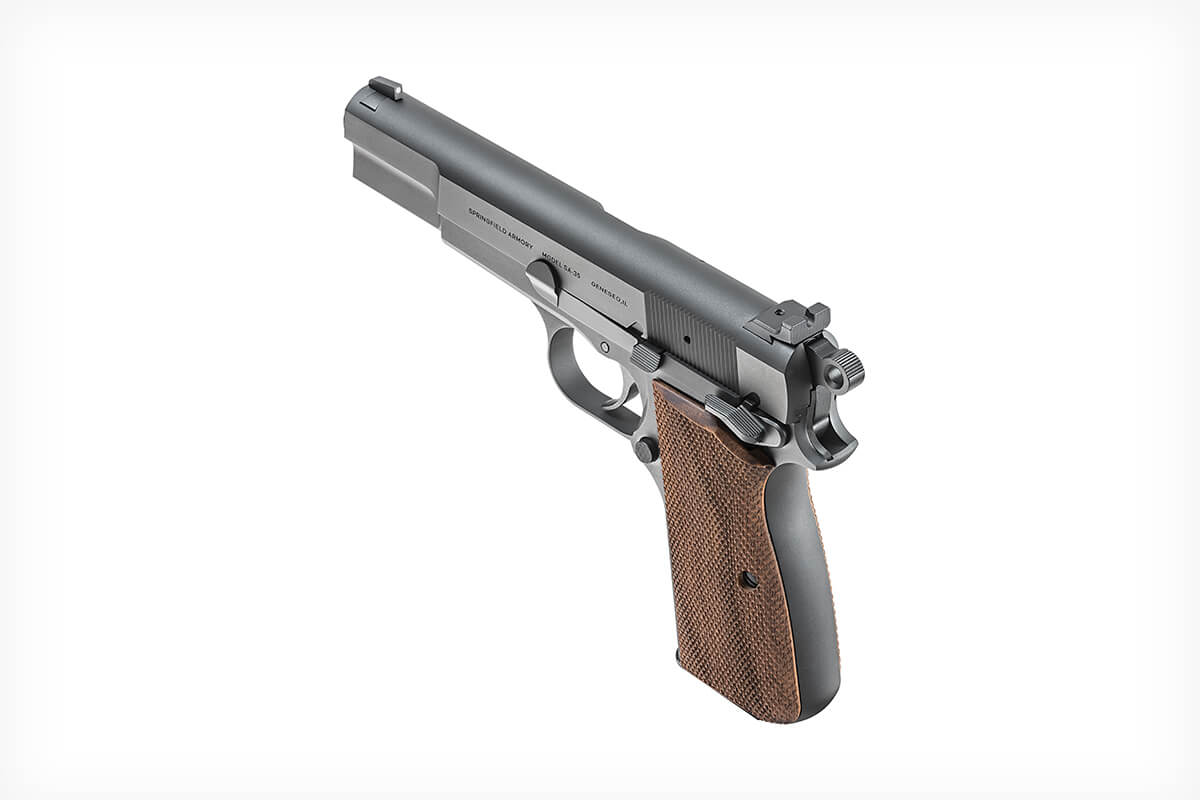 Grips are checkered walnut, completing the gun's classic looks. Our reviewer indicated that the new SA-35's frame will accept aftermarket grips meant to fit the P-25/Hi Power. He also found the gun to be nicely accurate and well-balanced—a gun that could be used for concealed carry (it's only 31.5 ounces), home defense or just one of those pistols you have to have because you appreciate firearms history.