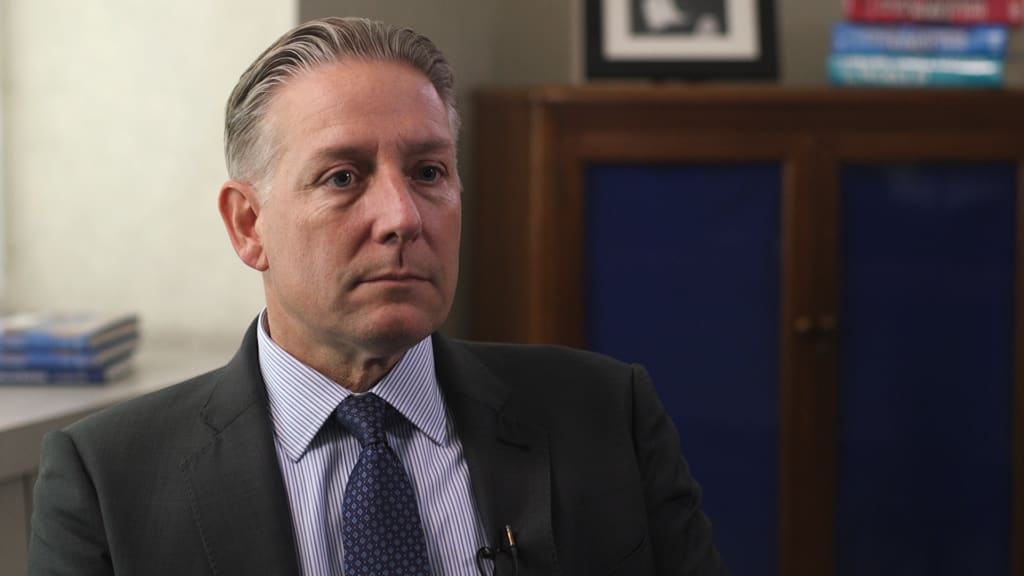 On Monday, I dropped a report that revealed the Federal Bureau of Investigation's embarrassing scandal surrounding its former star counterintelligence agent Charles McGonigal, who's been indicted on corruption-related federal charges, is much worse than the Department of Justice and the media have admitted.
While McGonigal was still serving as a senior FBI official in 2017 he became a partner of Albanian Prime Minister Edi Rama and his ruling Socialist Party. In that capacity, McGonigal is believed to have extorted wealthy Albanians in a sort of protection racket where the bureau bigwig promised to protect the oligarchs from U.S. sanctions in exchange for big bribes. McGonigal's haul from this was on the order of $32 million (which was presumably shared with his partners). I also reported that McGonigal shook down Shefqet Kastrati, Albania's top oil magnate, for 12 million euros, nearly $15 million, in 2017.
Kastrati's representatives subsequently contacted the Washington Examiner to adamantly deny that allegation. But although the FBI's embarrassing scandal was ignored by much of the U.S. media, it ignited a firestorm in Albania. There, McGonigal's apparent mafia-like antics in collusion with the government in Tirana have been front-page news.
Accusations continue to mount that McGonigal was shaking down rich Balkan businesspeople, employing his FBI affiliation in the furtherance of his con. Albanian media also reported that McGonigal, in collusion with Rama and his associates, shook down Kastrati for as much as 15 million euros to keep the oil magnate in the good graces of the Department of State in Washington. This included the involvement of Agron Neza, the former Albanian intelligence operative and McGonigal partner who accompanied the FBI man on trips to Albania and was reportedly "a regular visitor to Kastrati's office" and an intermediary who "passed bags of money" to McGonigal.
There are also reports that Rama allies, such as Tirana mayor Erion Veliaj, paid McGonigal some 8 million euros to have a political rival, Ylli Ndroqi, declared non grata by Washington. A frequent critic of the Rama government, Ndroqi had his media empire seized by the ruling socialists in 2020 amid allegations of drug trafficking and money laundering — which are the same things the Rama government is widely alleged to be involved in.
Charles McGonigal, former special agent in charge of the FBI's counterintelligence division in New York.
(AP Photo/John Minchillo)
Now comes another Albanian media report of McGonigal's shakedown operation, in this case involving the oligarch Pellumb Salillari, one of Albania's "big octopuses of corruption." Salillari is alleged to have paid McGonigal 5 million euros to improve his reputation in Washington, where he was assessed to have criminal connections. This, then, was another big bribe to purchase McGonigal's protection from his own government.
My Monday column reported that McGonigal attempted similar shakedown operations in neighboring countries among ethnic Albanians, and that, too, has been stated by the local media. Next door, in Kosovo, there are reports that, through an intermediary with the help of Agron Neza, McGonigal scared local businessmen with the threat of being on Washington's "blacklist" — which the FBI official could save them from for the right fee.
As the report claims: "They had original letters from the FBI guy, from McGonigal; they just changed the names on them and used them to tell people that they would be blacklisted by the U.S. and if they paid it could be banned."
The scam was audacious: "[McGonigal] had access to the original files used in the blacklist of Russians from the U.S., they took them and changed the names with Albanian names … the FBI guy in Tirana, his partners, had papers that looked legit, the FBI logo, that they would present to businessmen around town who might be suspected of doing things that could get into blacklist from us. They would then set up a meeting with the FBI guy, usually in Vienna, where the frightened businessmen would be encouraged to pay the partners 1 to 5 million."
This claim cannot be verified but I can attest that the scam — showing rich Albanians doctored FBI sanctions paperwork with their names right on them — is the same modus operandi which Albanian sources told me that McGonigal and his network attempted to blackmail them with. Note that the Kosovo allegation alleges the involvement of the FBI's legal attache office in Tirana, which, if true, means that the bureau's corruption problem is about more than McGonigal.
We now have multiple reports telling the same story: Charles McGonigal, while still serving with the FBI, indeed as one of its top officials, was shaking down Balkan businesspeople for millions of dollars in partnership with dirty local politicians. These accusations are either true or false. Since McGonigal has already been indicted by DOJ for corruption, it's not difficult to believe he perpetrated even more of it than he stands accused of in court.
Congress must ask questions soon since McGonigal's corruption may have infected more FBI officials than just himself.