From the outset, the Citori was crafted as a budget-friendly sporting arm, but don't let that fool you, as Browning's famed over-under is seen on the winner's podium throughout the United States each year, and these guns are trusted by top shooters to perform at high levels. Dedicated hunters, too, require sporting arms that function without fail and print beautifully downrange. Whether you're a field fanatic with a burning desire to traverse the brush country in pursuit of gamebirds, or a weekend clays shooter with a taste for signature quality, the Citori Hunter Grade II should ride high on the list of suitable shotguns. Watch the video above to see the Citori Hunter Grade II in use on the NRA Tech Range.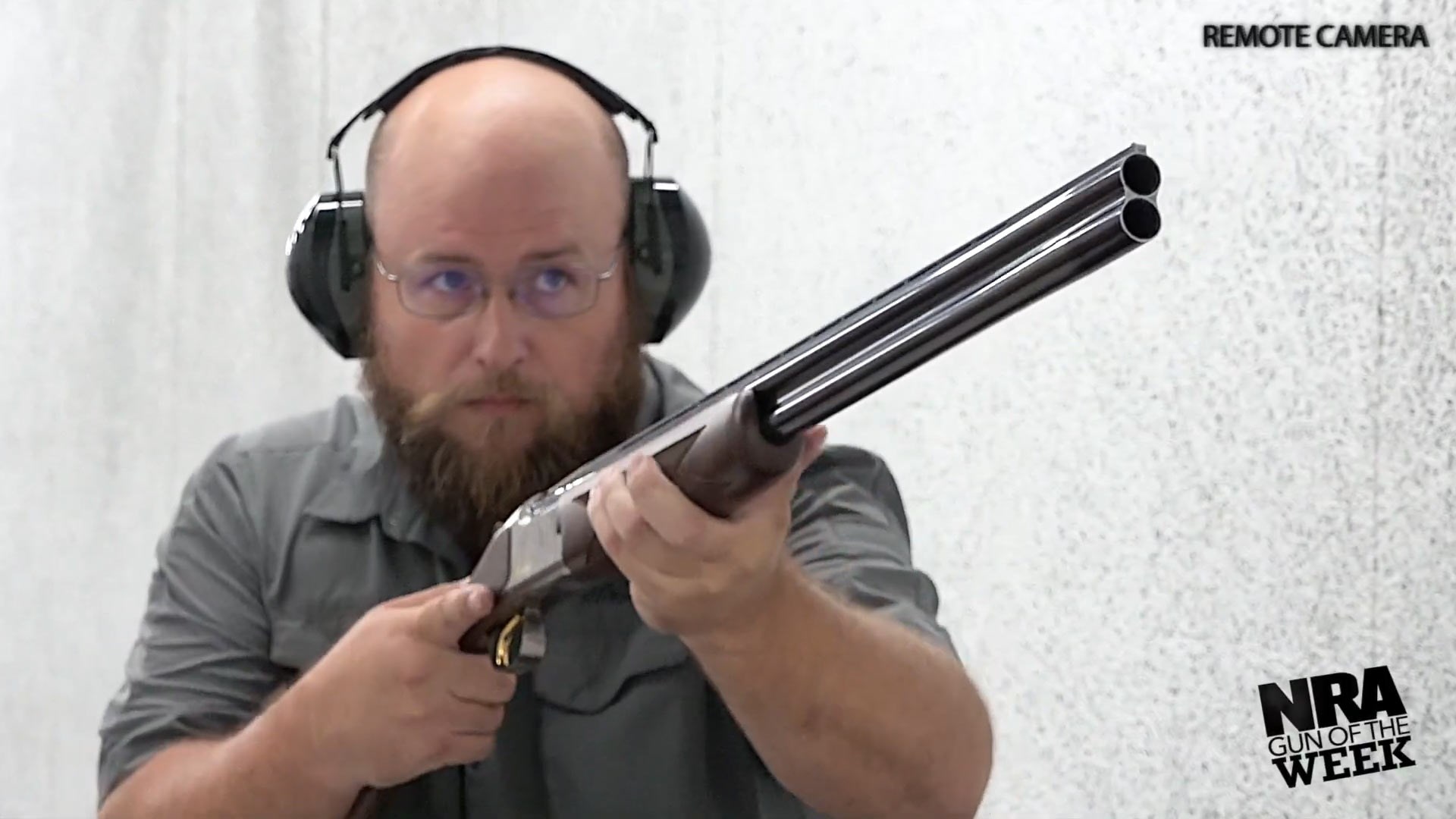 Starting with a steel receiver, locking bolt and hinge pin, you'll notice quickly the silver finish of the gun's action, which automatically suggests that it's made of stainless steel. In fact, it is just carbon steel, but the receiver has been treated to provide supreme wear and corrosion resistance, thanks to a silver nitriding process. The overall finish has undeniable good looks, especially after the company's decision to wrap its action with a better-than-usual grade of walnut, as seen here, which is what makes this version of the Citori Hunter a Grade II.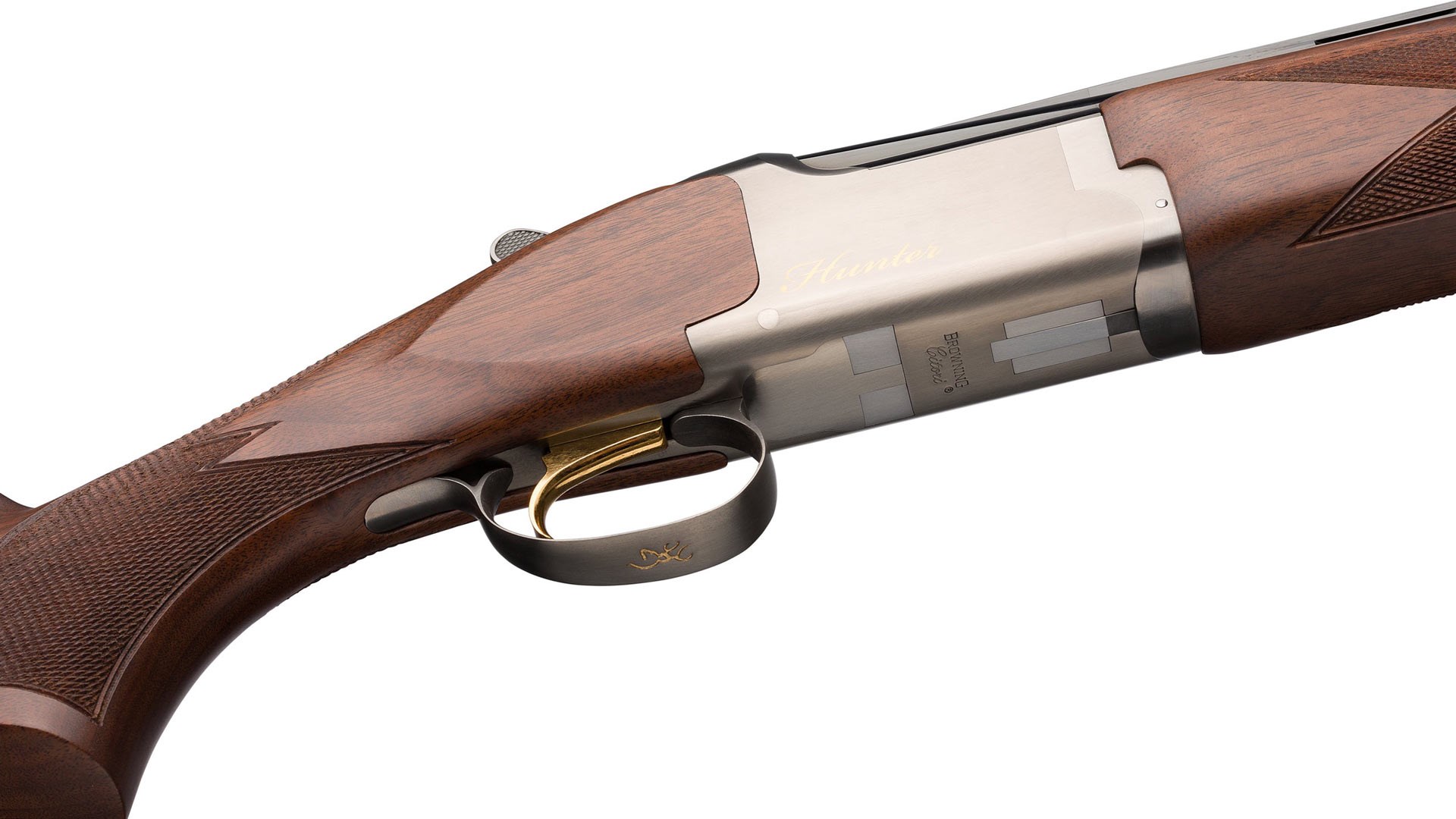 The stock includes a smooth satin finish throughout with panels along the wrist and fore-end that, with 18 l.p.i. cut checkering, gives users enough grit for purchase without being overly abrasive. The buttstock is capped with the company's famed Inflex 2 recoil pad, which our testers have come to love. The grip has an open radius for fast handling, an important attribute of a field gun.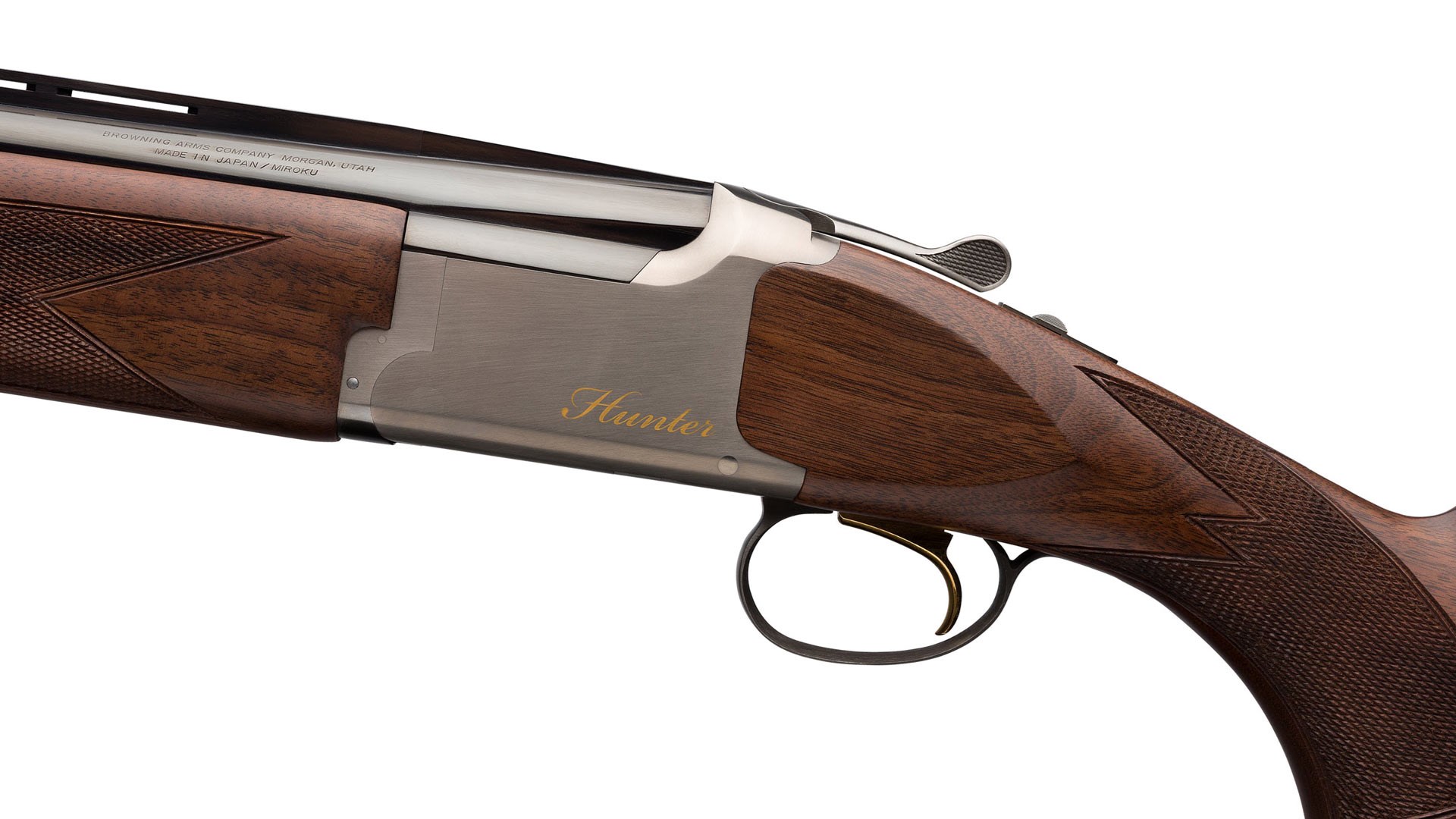 Further increasing the Citori Hunter's capability is its barrels, and Browning has gone to great lengths to improve performance here. What you get with this package is nothing short of premium. Browning offers its Hunter Grade II in various gauges, and barrel options include either 26″ or 28″ configurations. Putting shot on target is easy with the gun's 50-50 point of impact and included choke tubes. Three choke tubes come with the gun. In addition, you get a back-bored barrel, chrome-lined chamber and ventilated rib for sighting.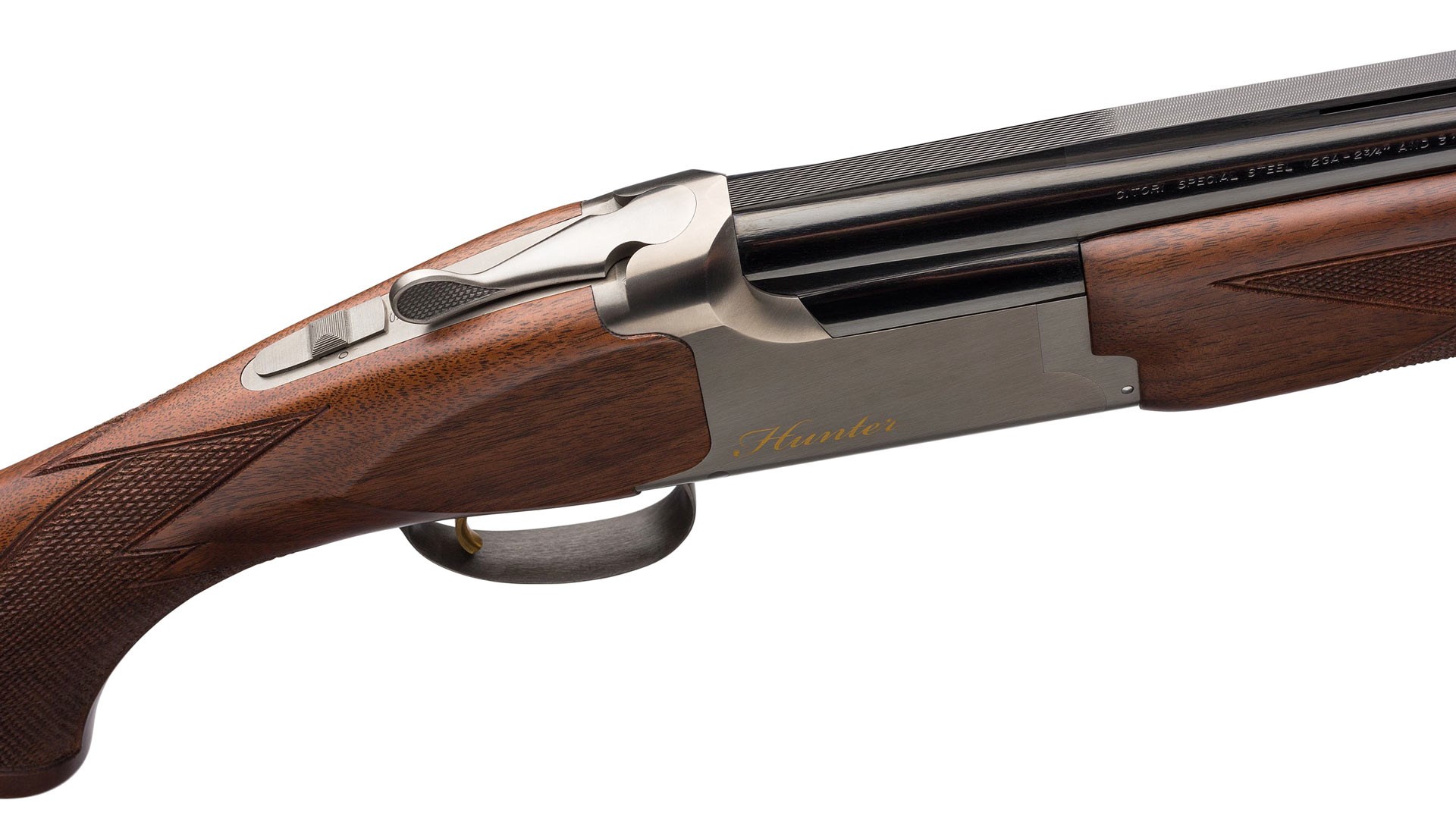 On the range, our testers were pleased with the flawless performance of the Citori Hunter Grade II. The gun swings well and has a great between-the-hands balance. From the gun's safety and barrel selector to its gold accents, clean lines and overall good looks, this 16-ga. version is sure to impress. The Citori has a track record of success, and the Hunter Grade II is just one more great example in the Browning Arms lineup.
Specifications
Importer: Browning Arms
Action Type: bloxlock, over-under, break-action shotgun
Gauge: 16; 2 3/4″
Receiver: steel; sliver-Nitride finish
Barrel: 26″ steel; blued fininsh
Stock: grade II walnut
Sights: 1/4″ ventilated rib; silver-bead front
Overall Length: 43″
Weight: 6 lbs., 12 ozs.
MSRP: $2,480