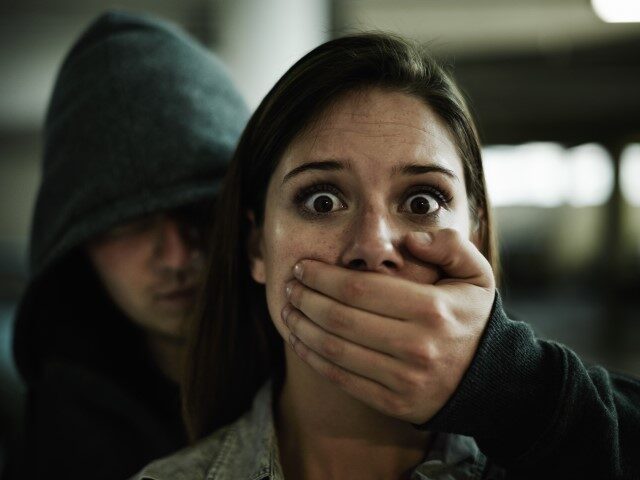 A good Samaritan with a gun saved a woman from an alleged attempted abduction at the Shops of Saddle Creek parking lot Friday at 8 p.m.
The Daily Mail reports that surveillance video shows two suspects allegedly grab the woman as she attempted to get in her SUV. The woman struggled to get free and, as she struggled, a good Samaritan with a gun in his hands ran toward the suspects.
The suspects released the woman, jumped into a silver sedan, and fled the scene.
FOX 13 Memphis described the getaway car as a silver Ford Focus.
There was another suspect inside the getaway car, which means police are seeking three suspects in connection with the apparent attempted adduction, FOX 13 Memphis pointed out.
The woman suffered "multiple minor injuries" in the incident.
AWR Hawkins is an award-winning Second Amendment columnist for Breitbart News and the writer/curator of Down Range with AWR Hawkins, a weekly newsletter focused on all things Second Amendment, also for Breitbart News. He is the political analyst for Armed American Radio and a Turning Point USA Ambassador. AWR Hawkins holds a PhD in Military History, with a focus on the Vietnam War (brown water navy), U.S. Navy since Inception, the Civil War, and Early Modern Europe. Follow him on Instagram: @awr_hawkins. You can sign up to get Down Range