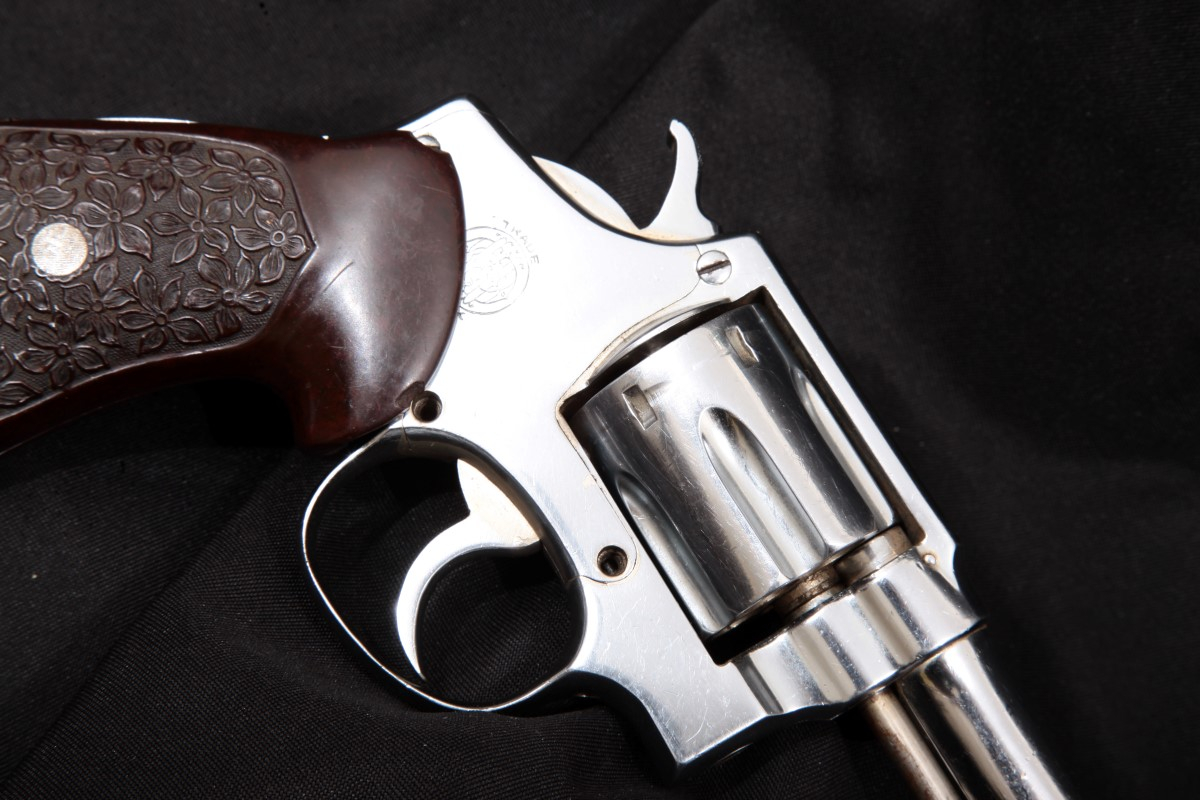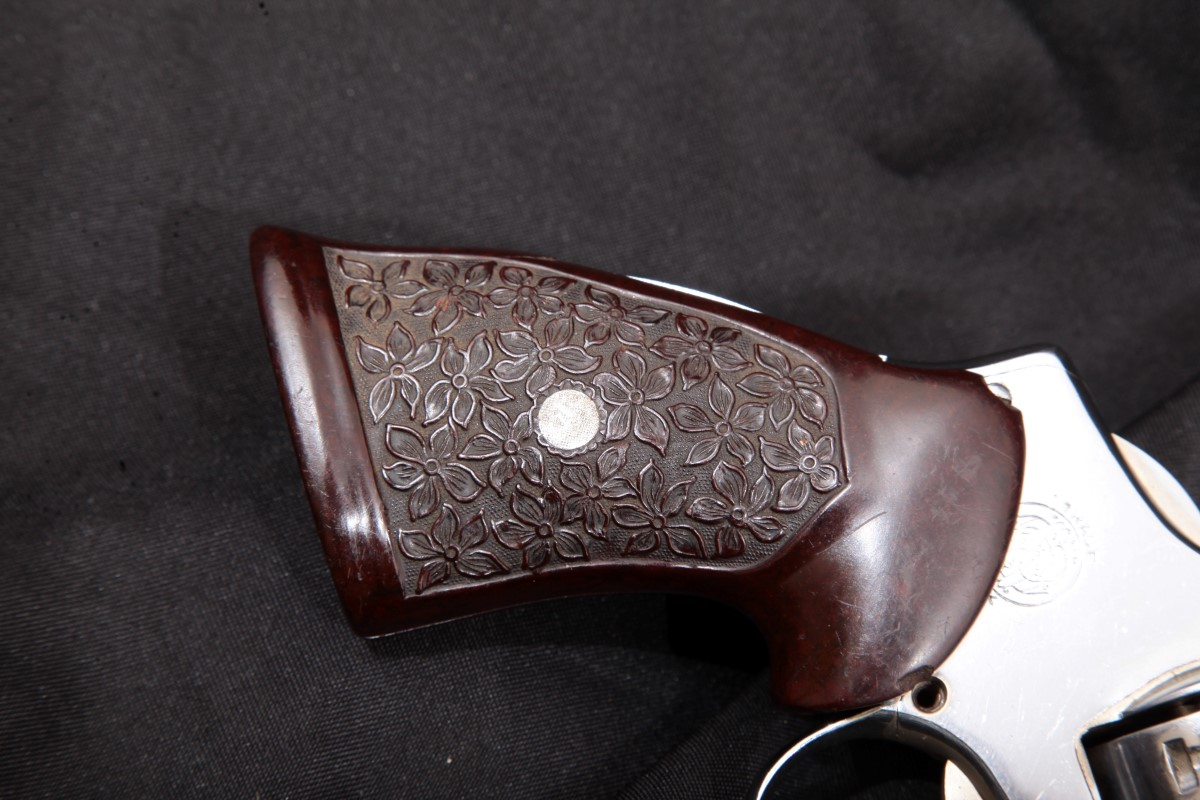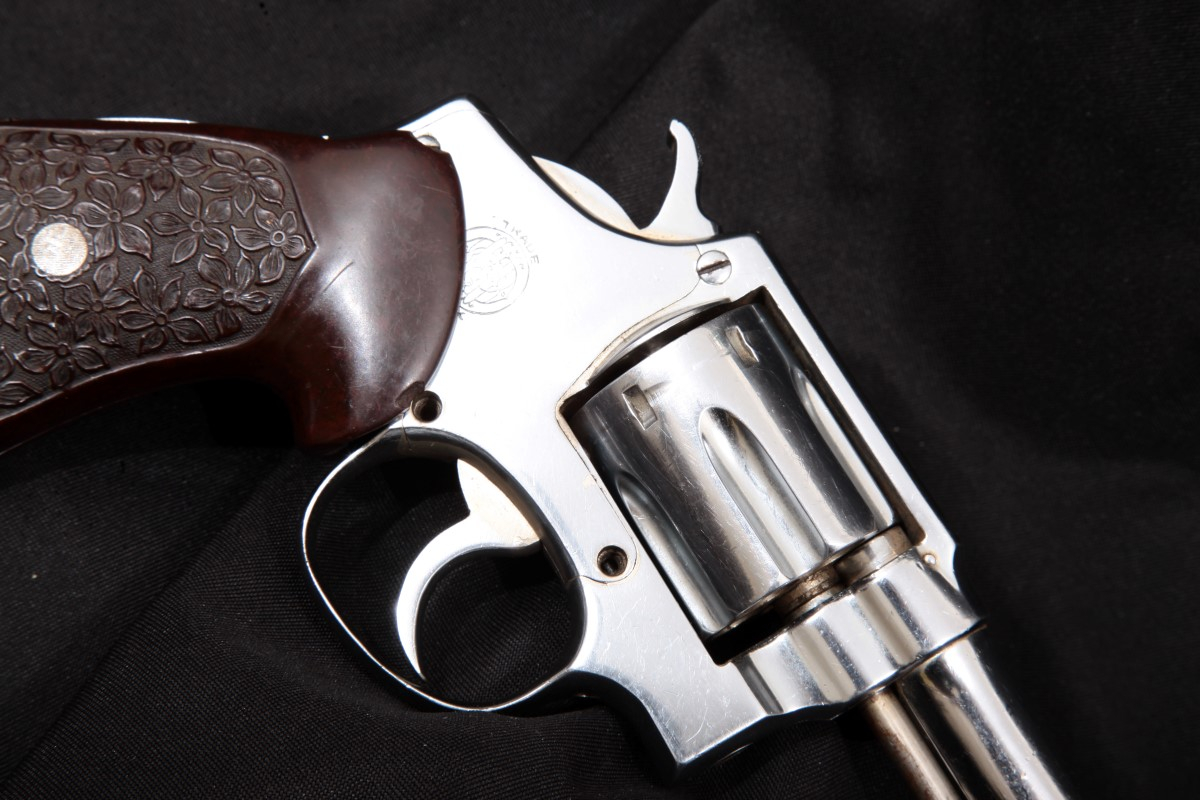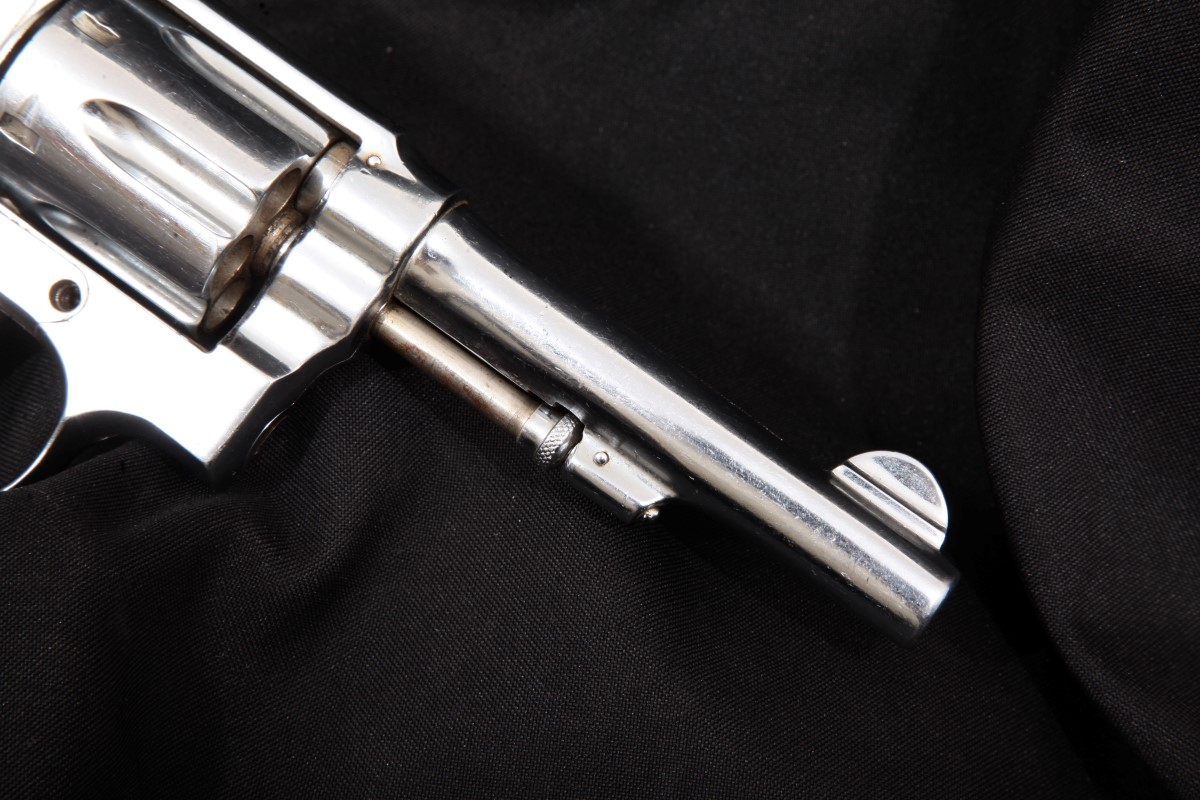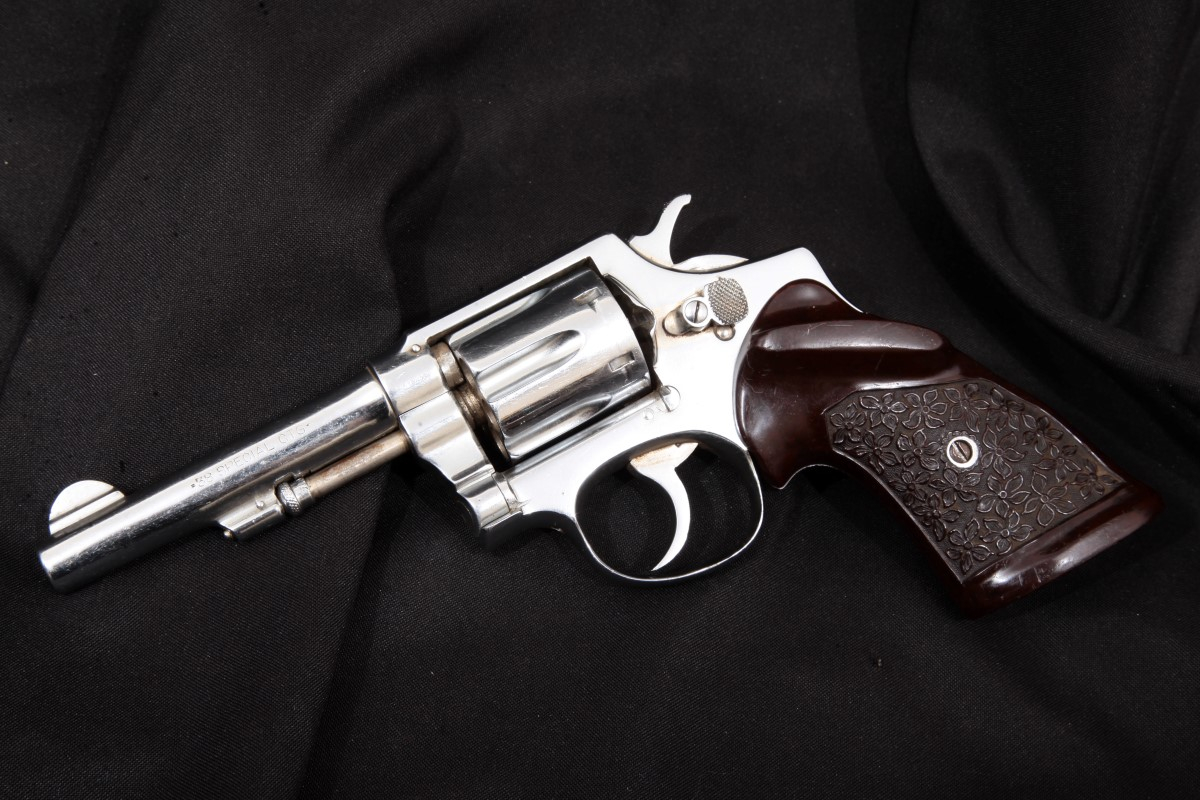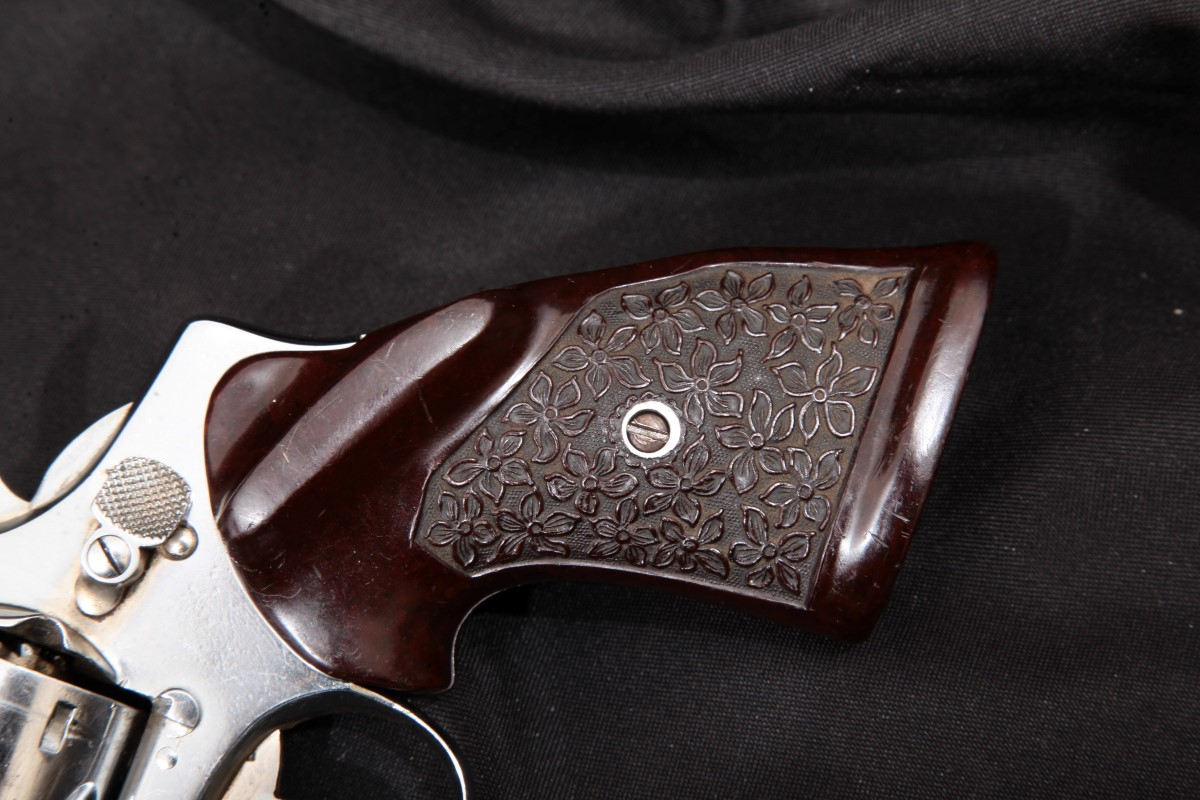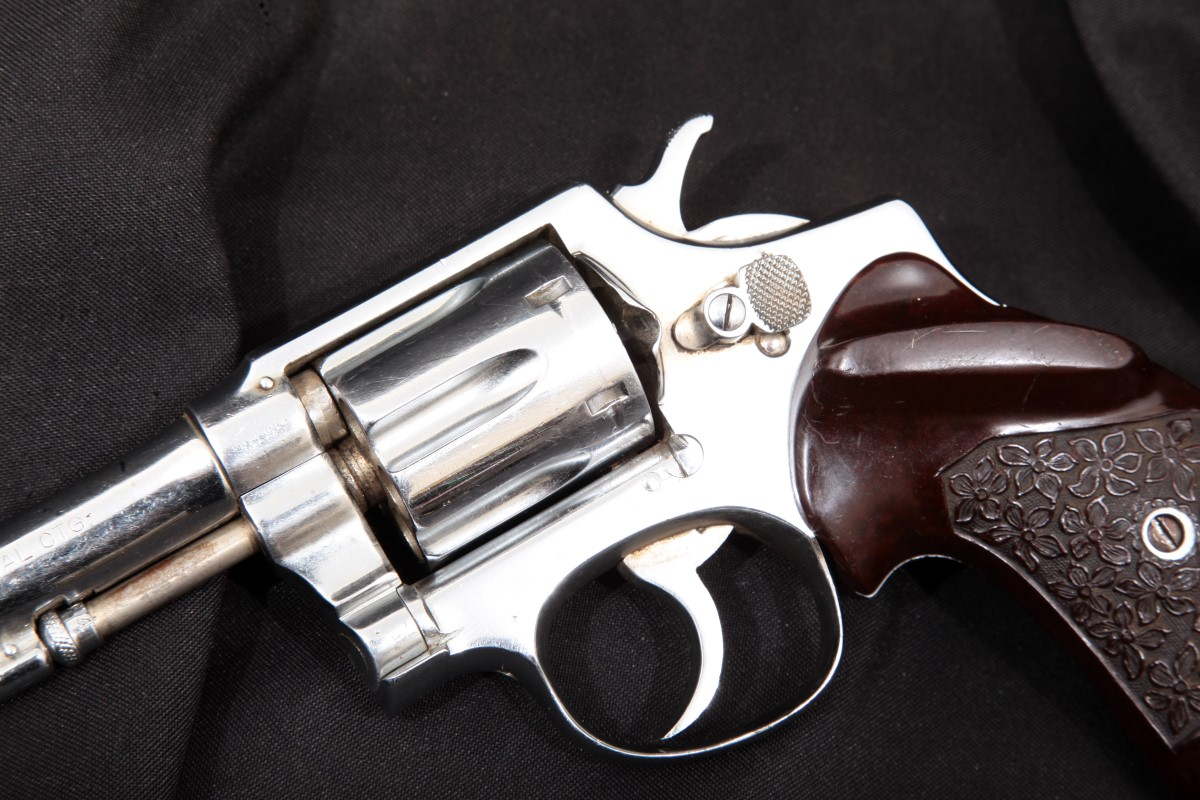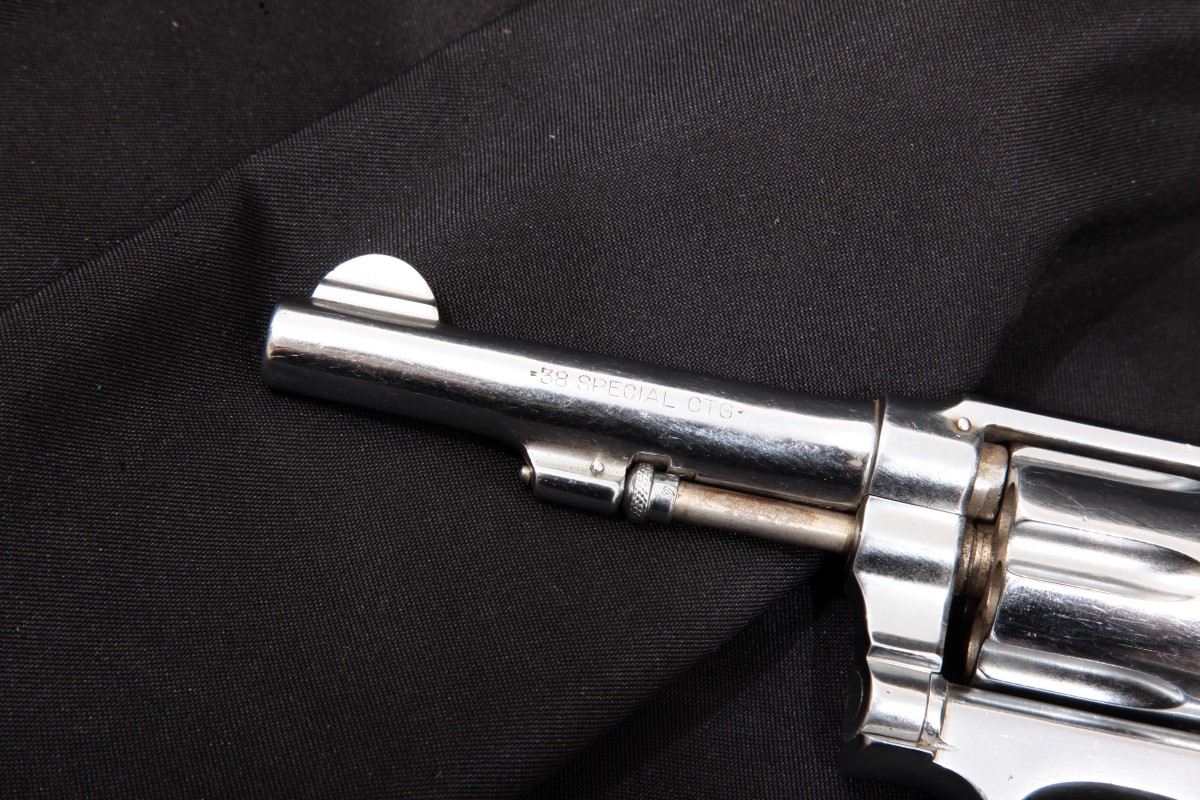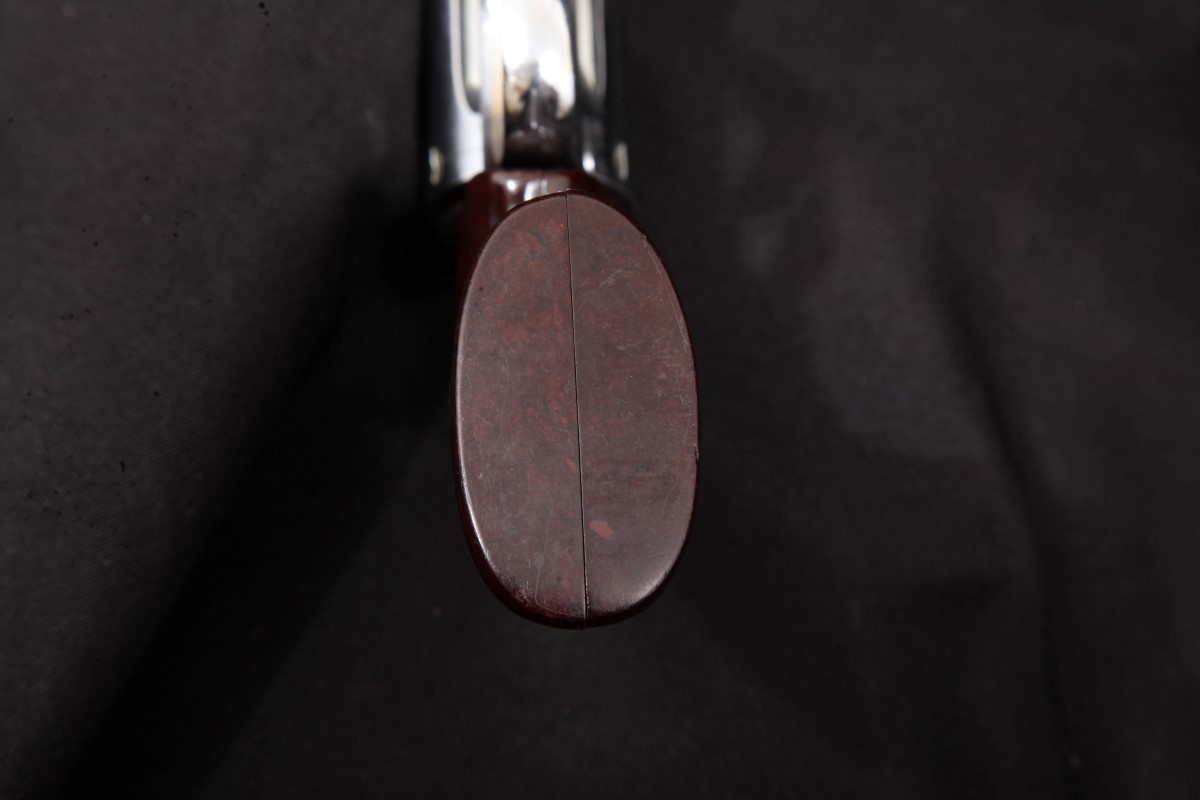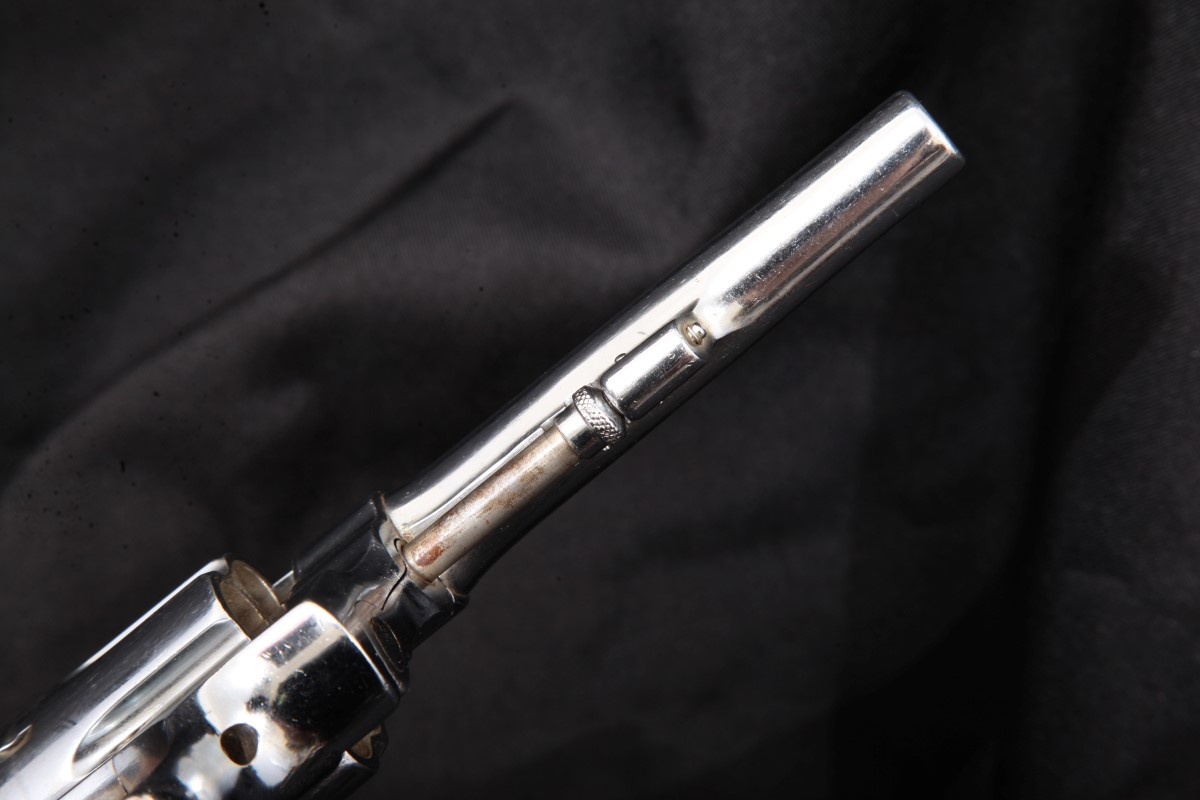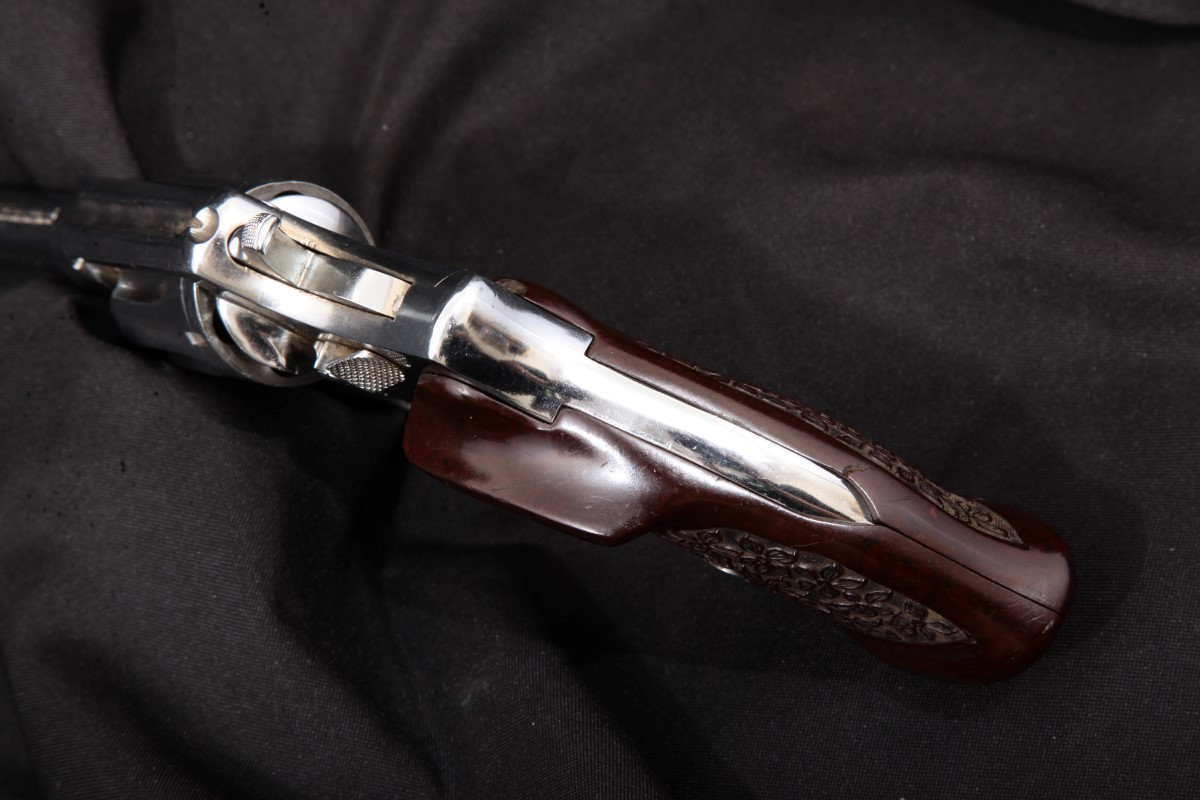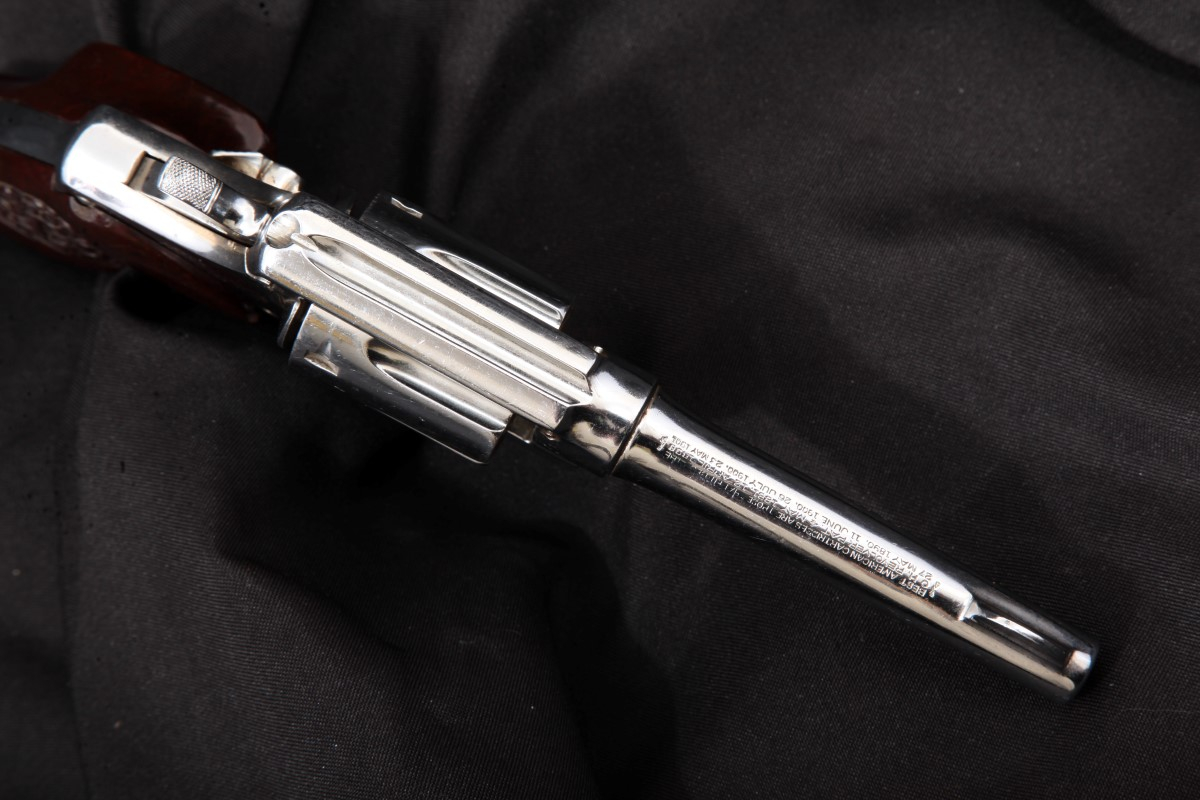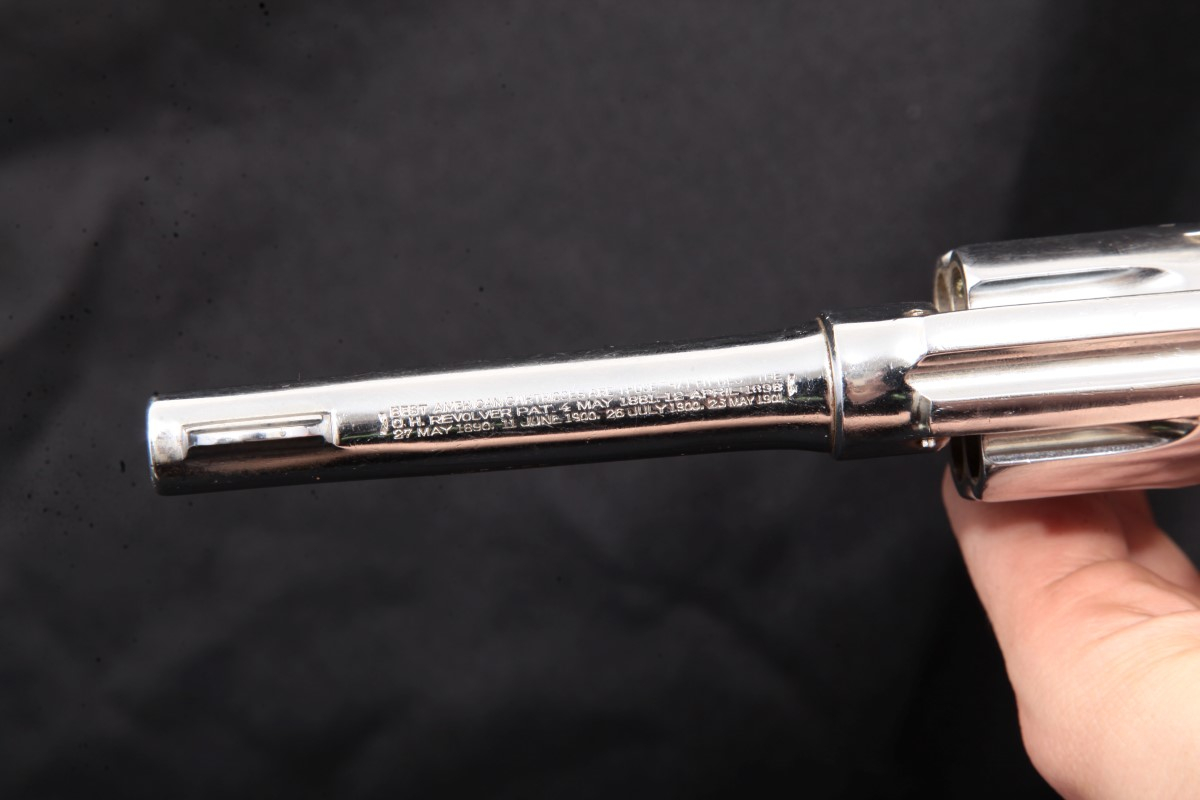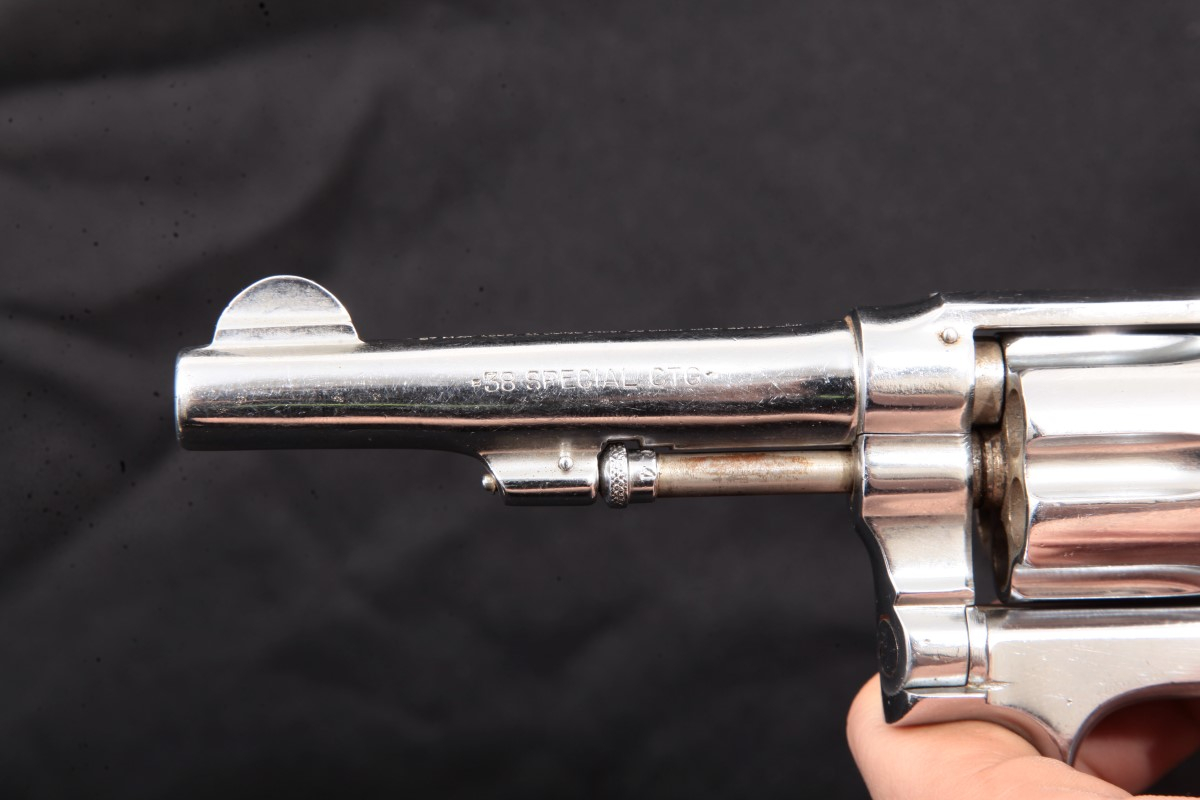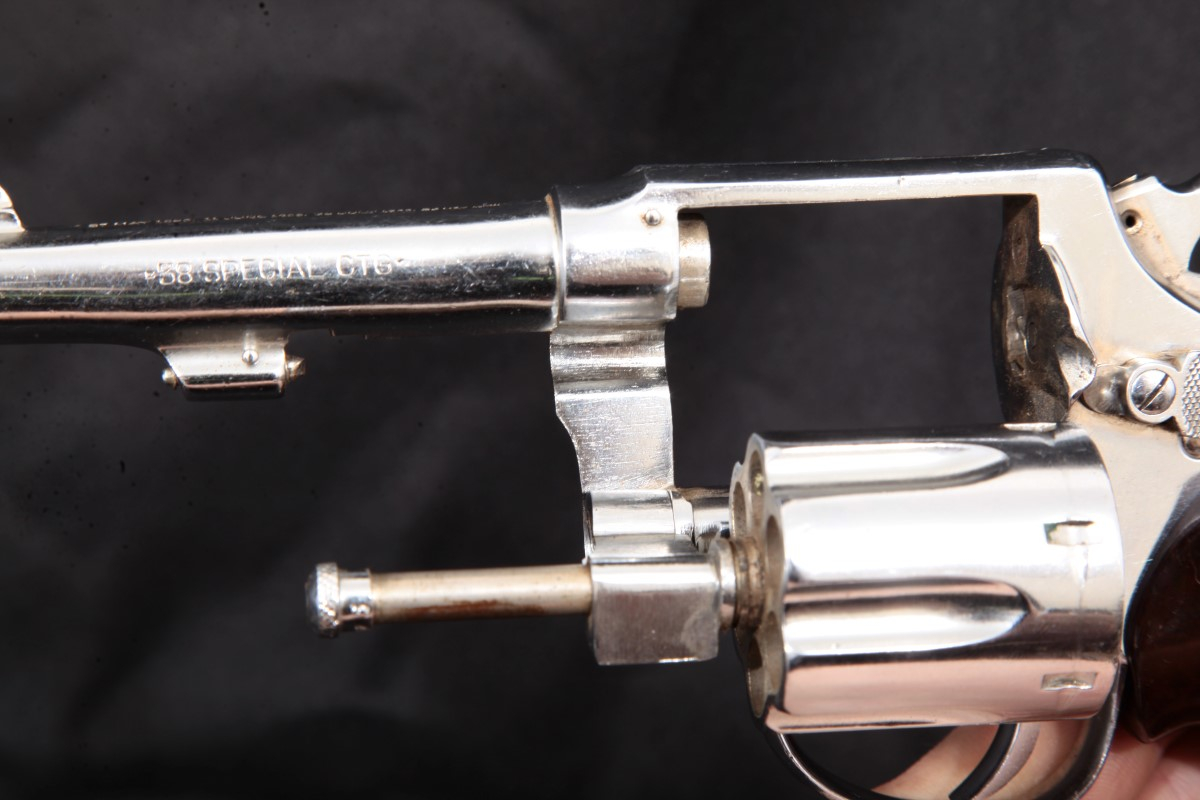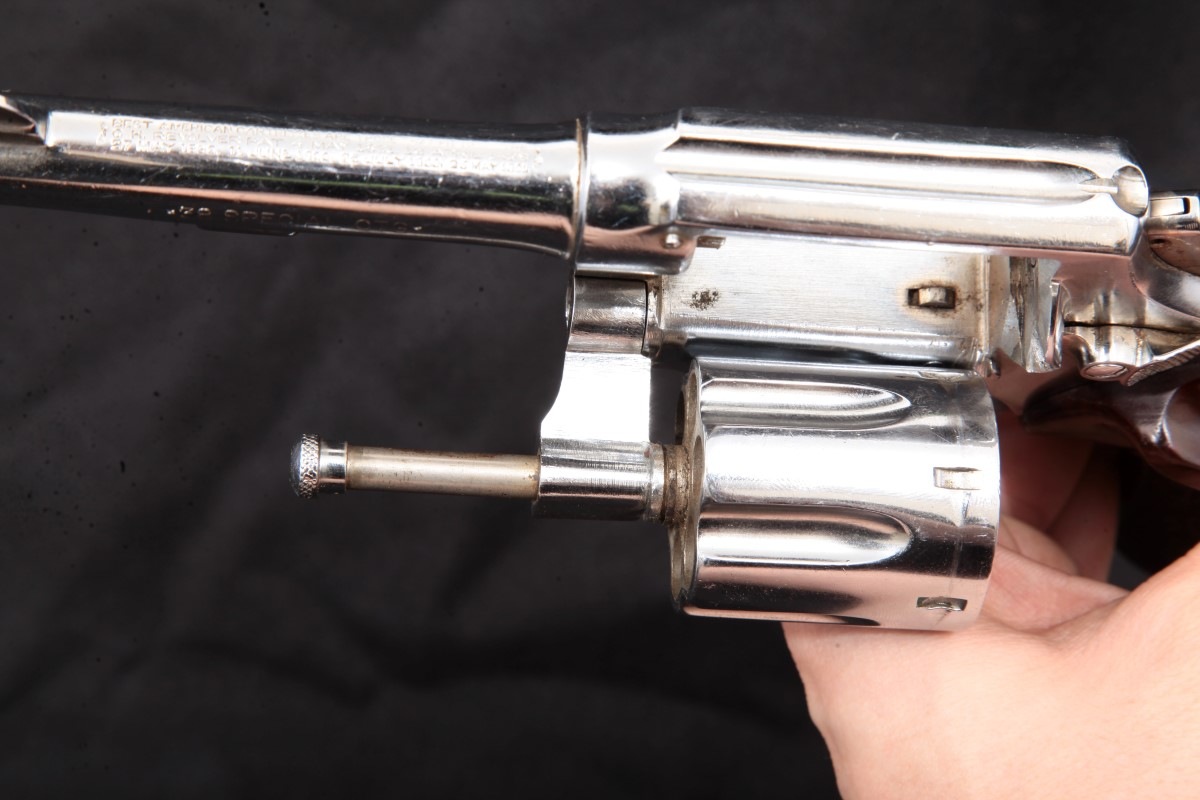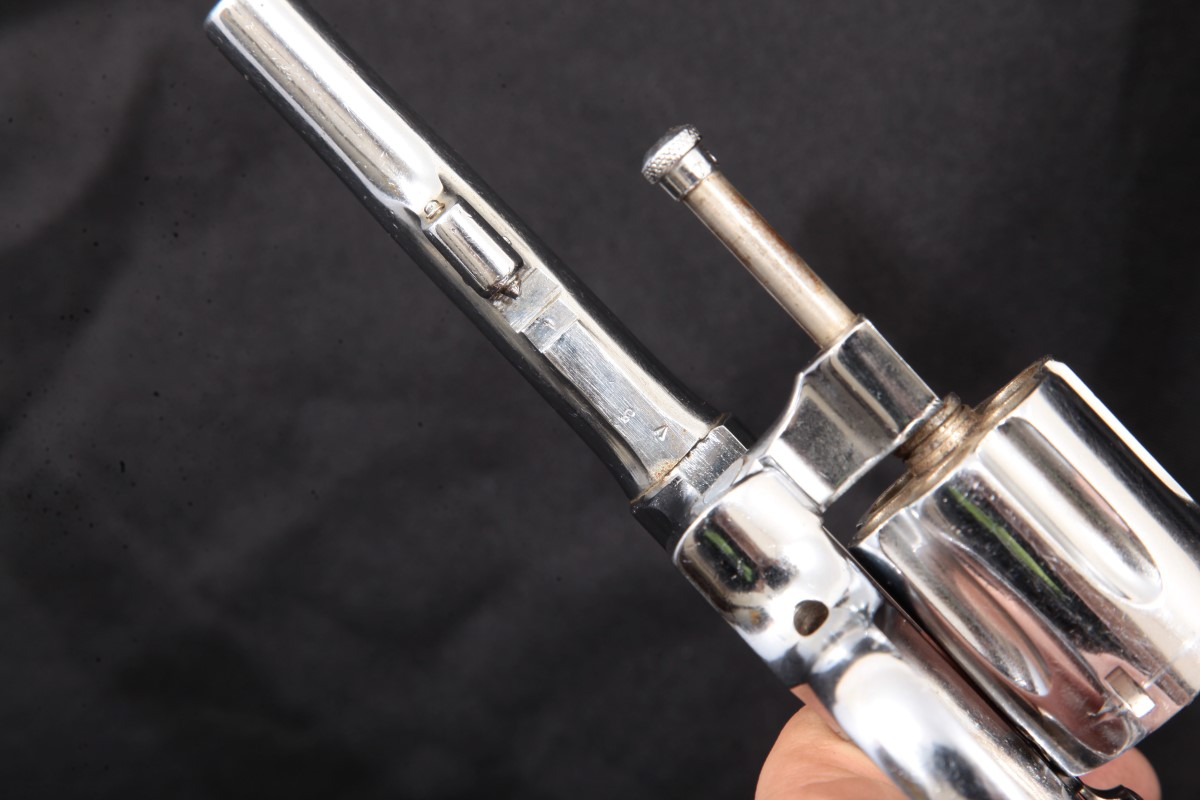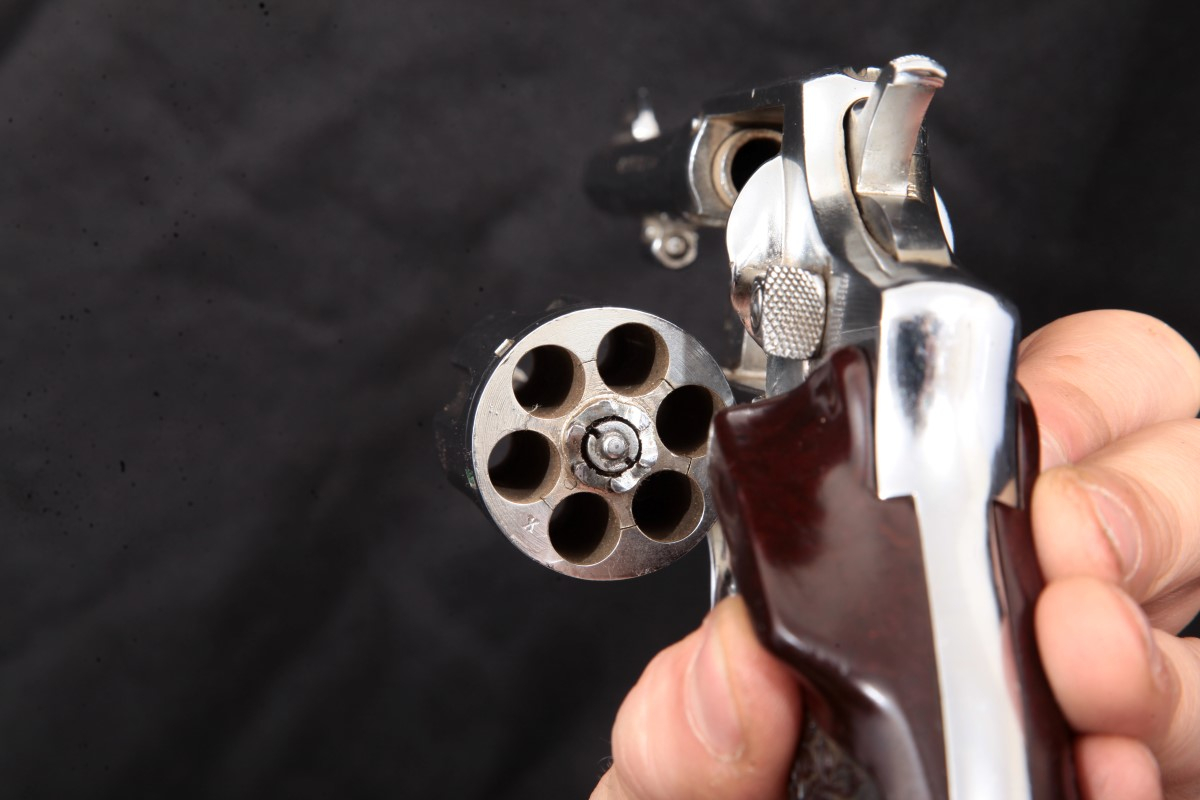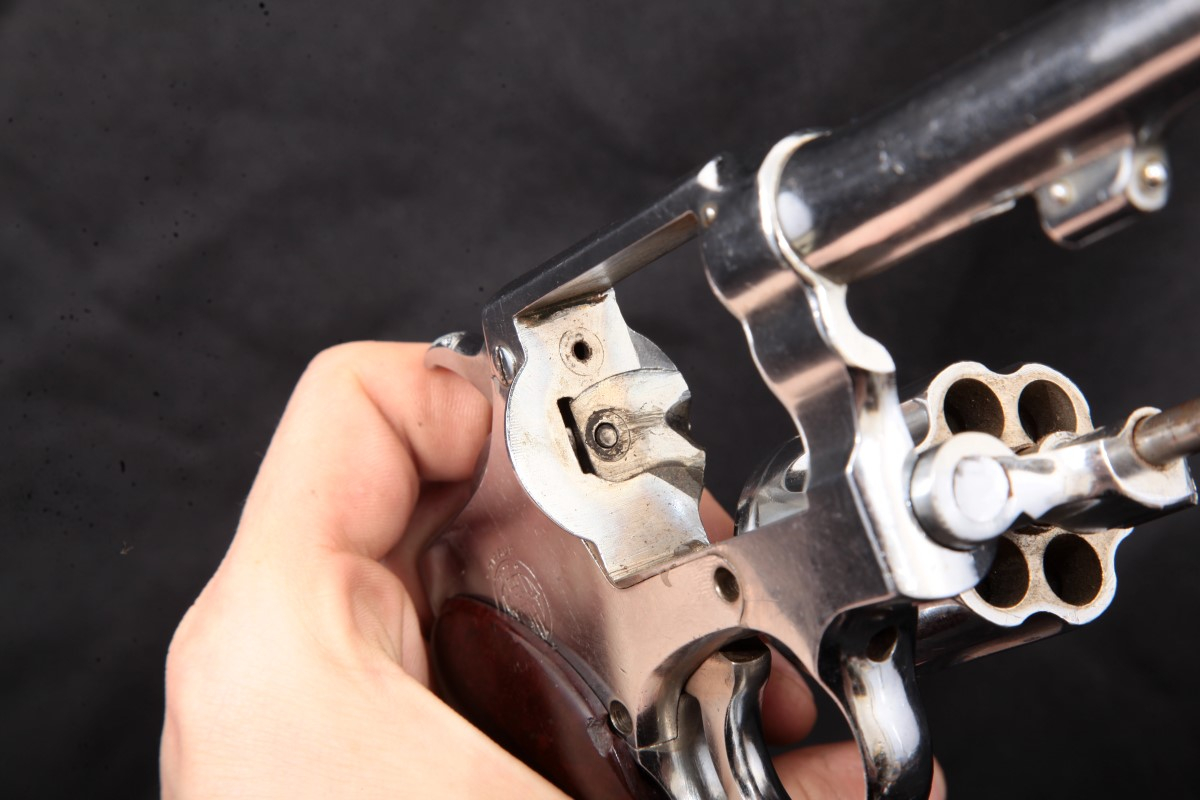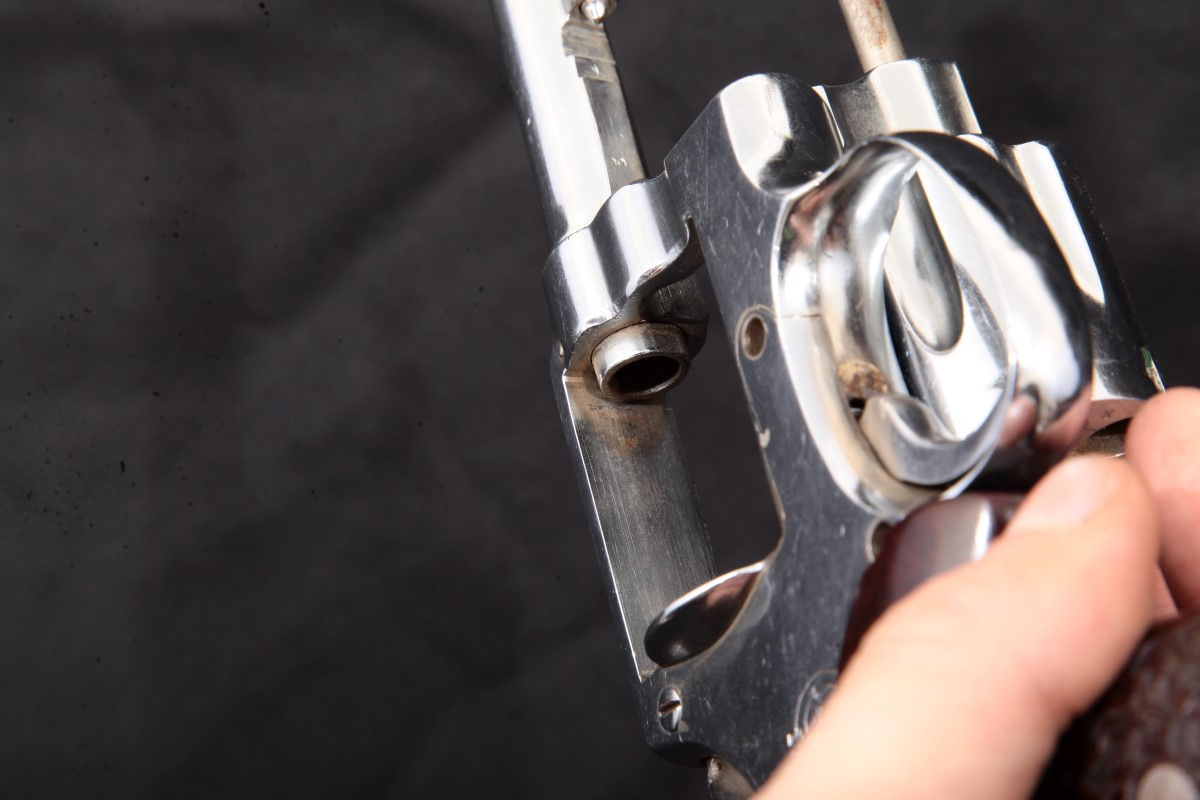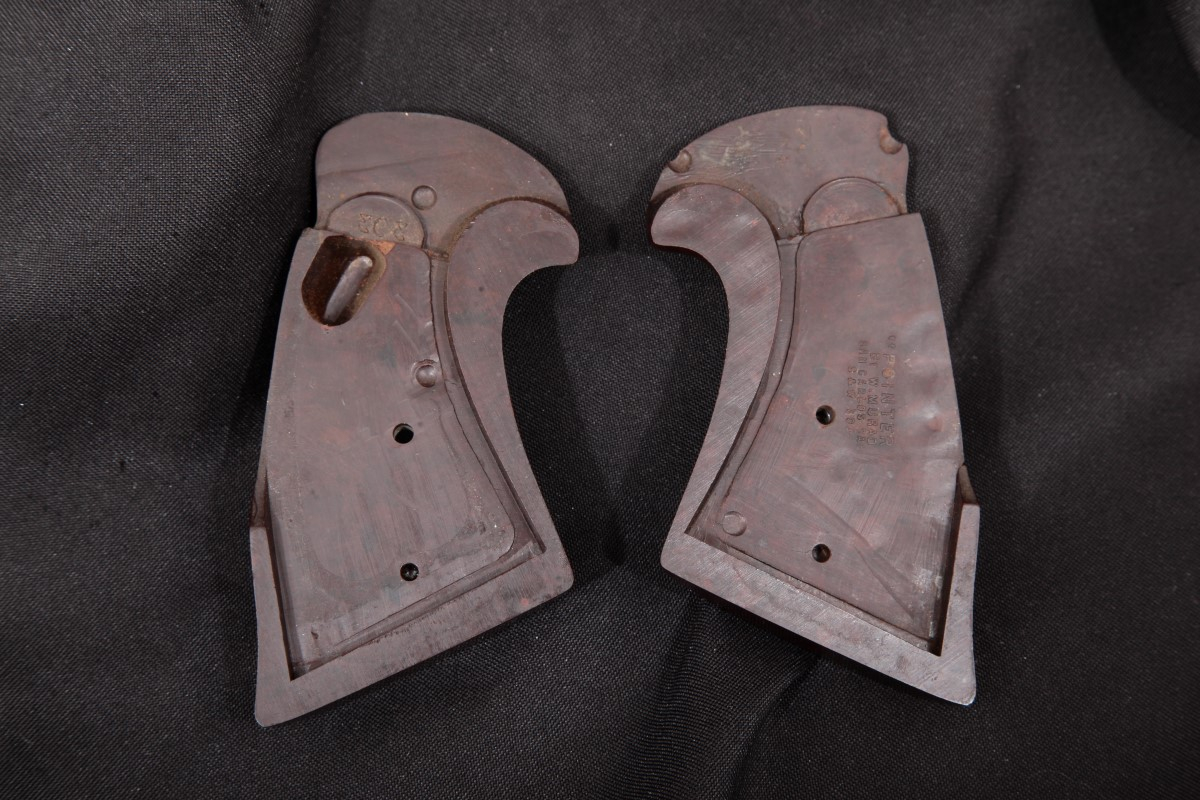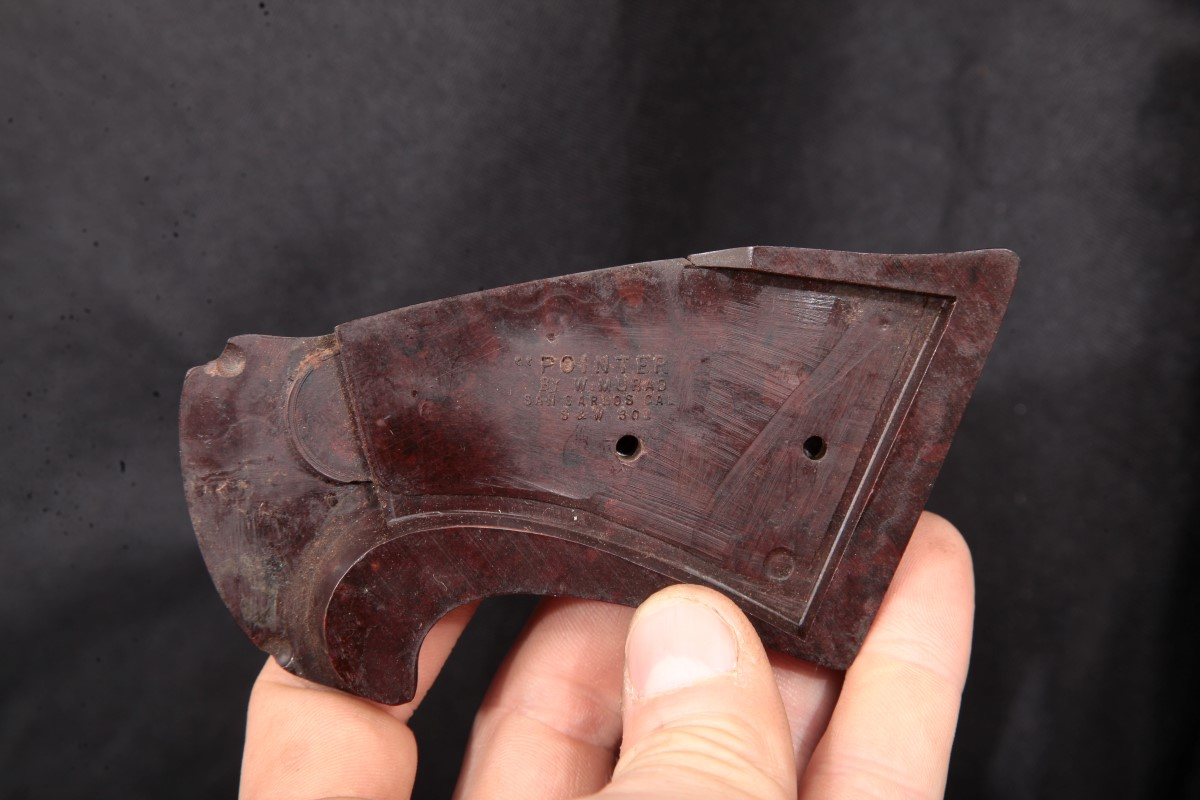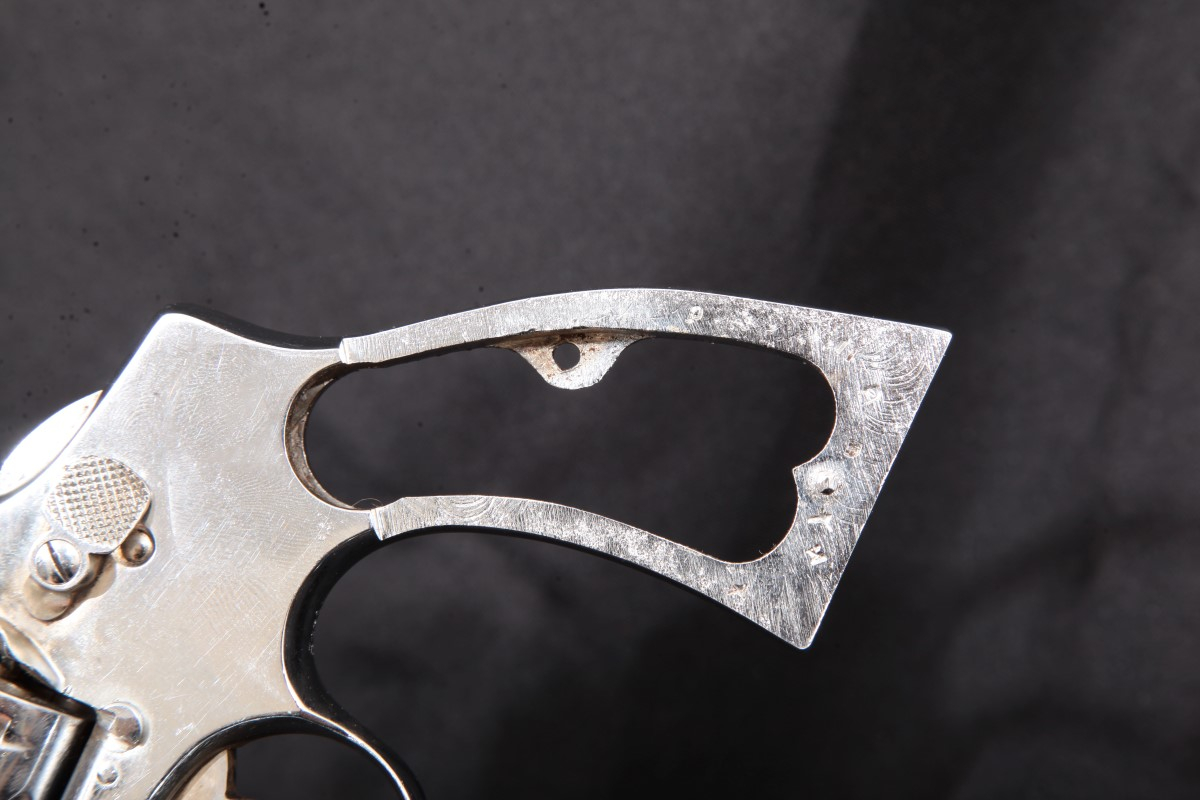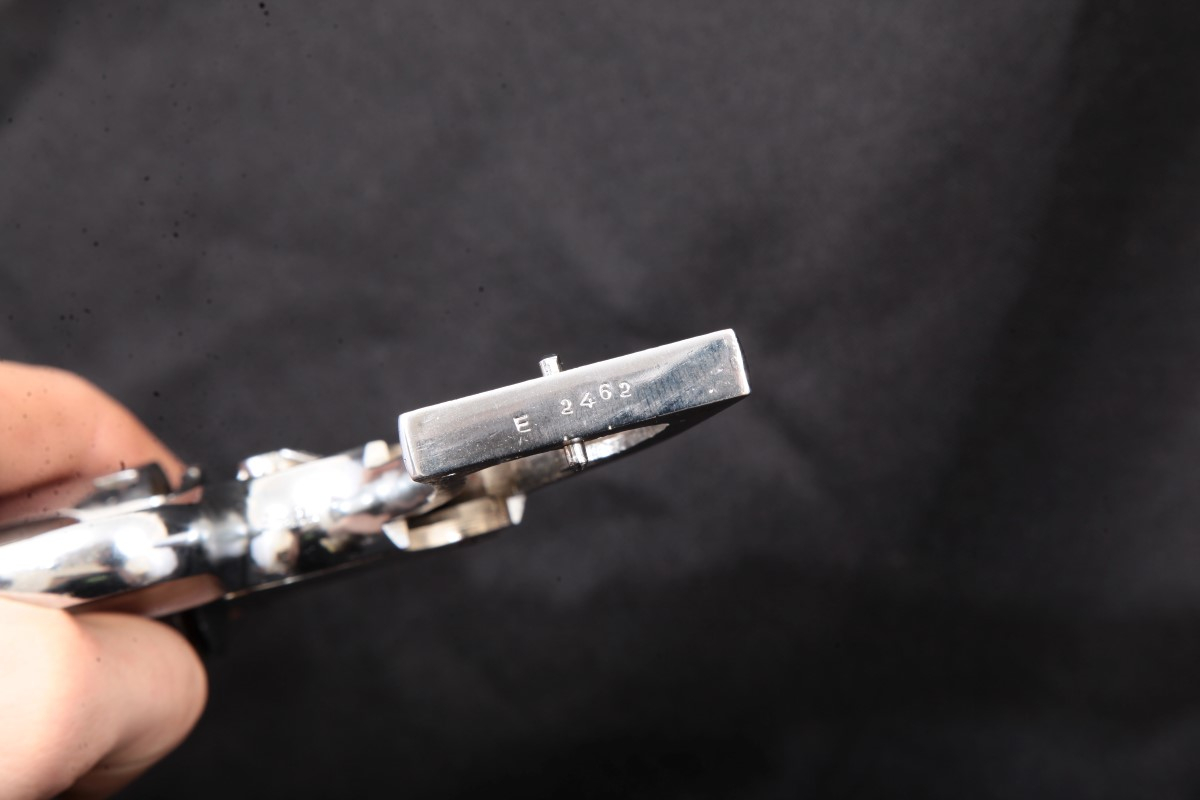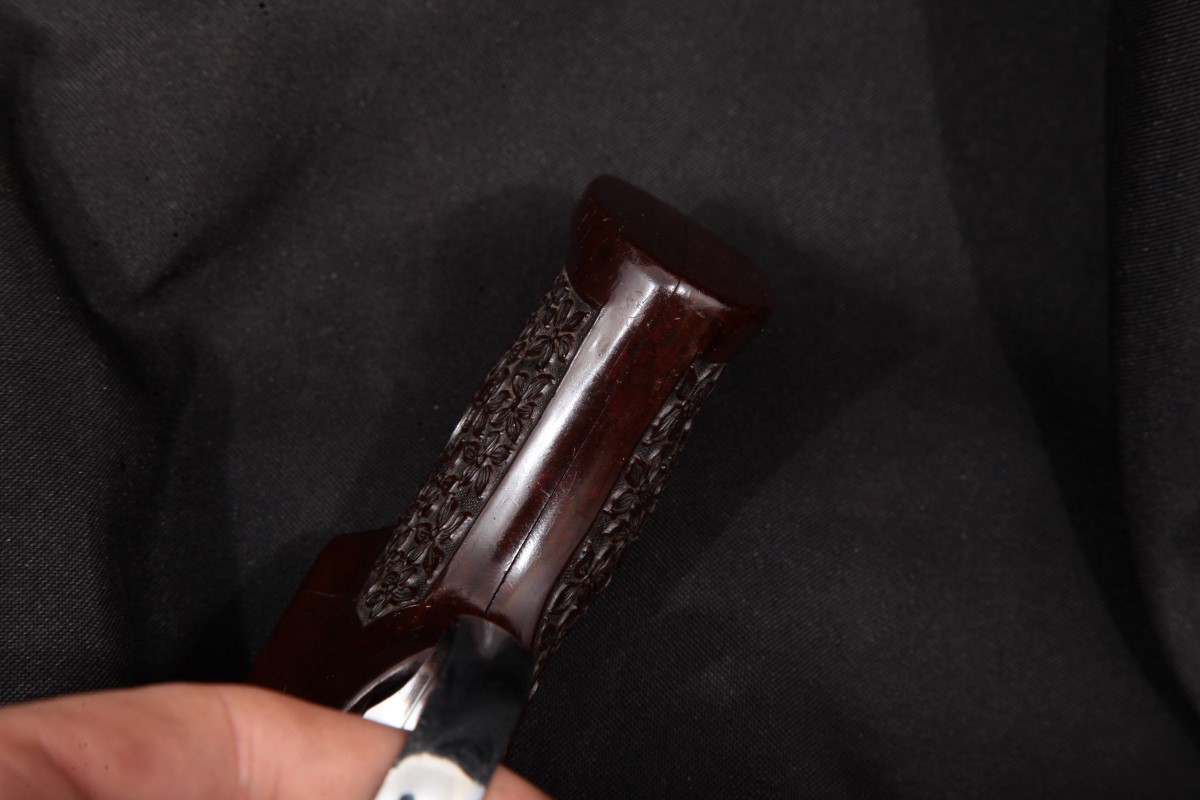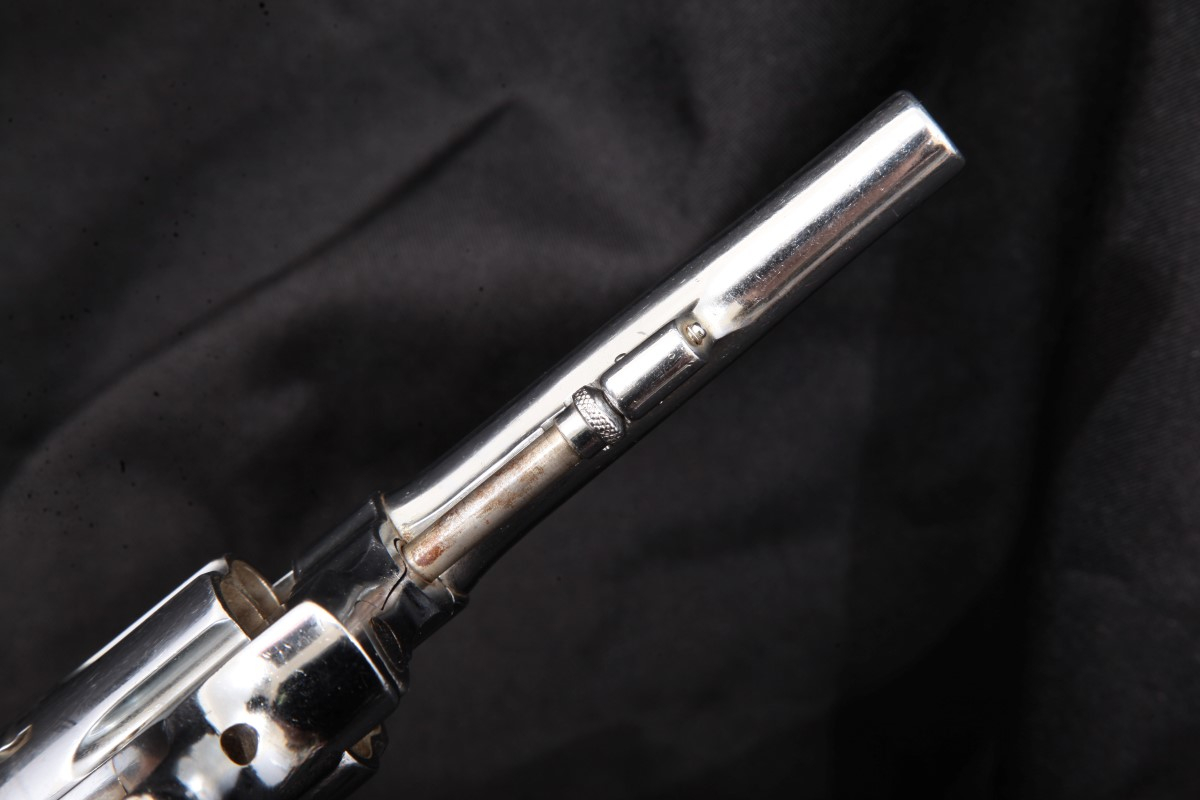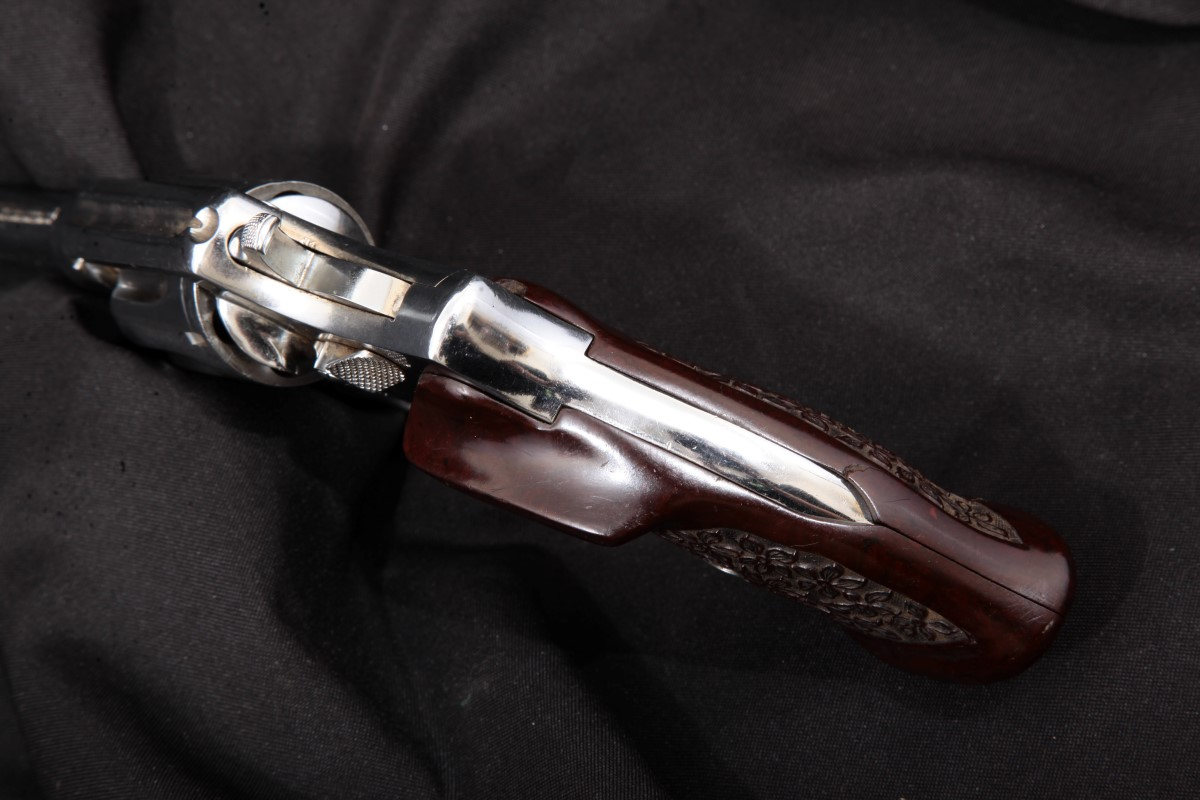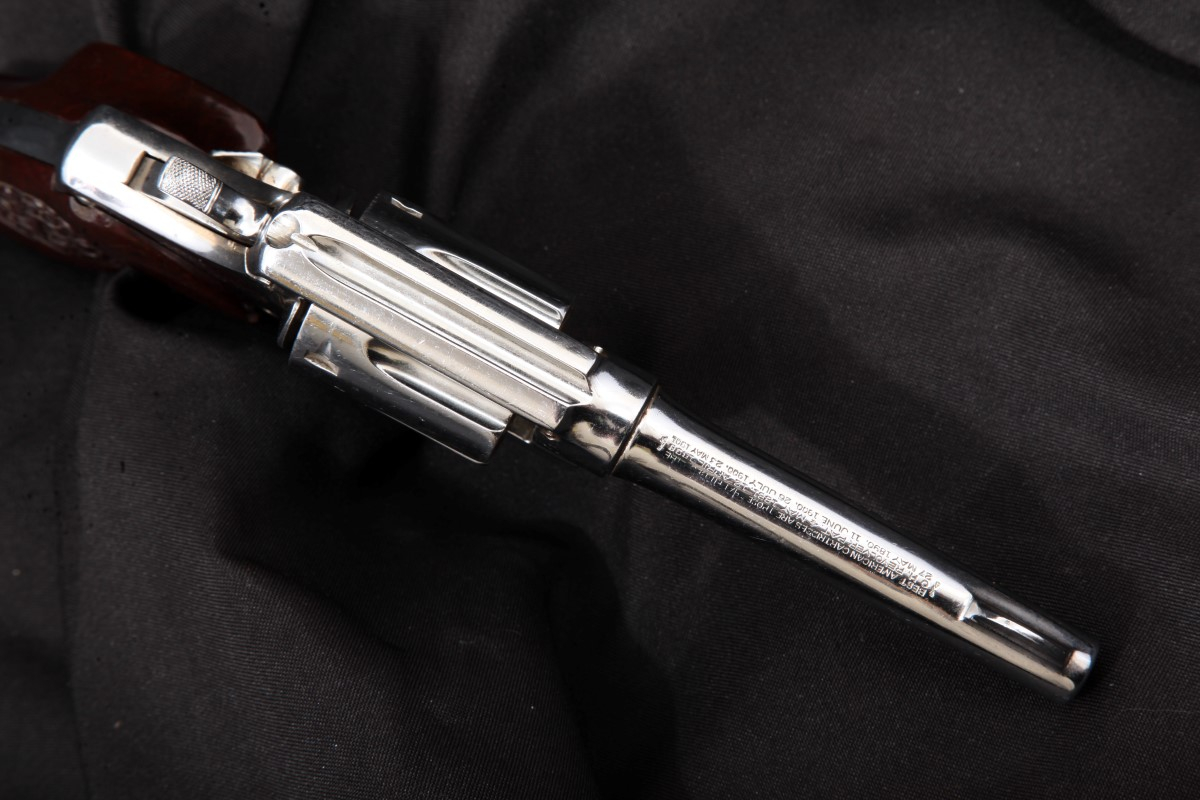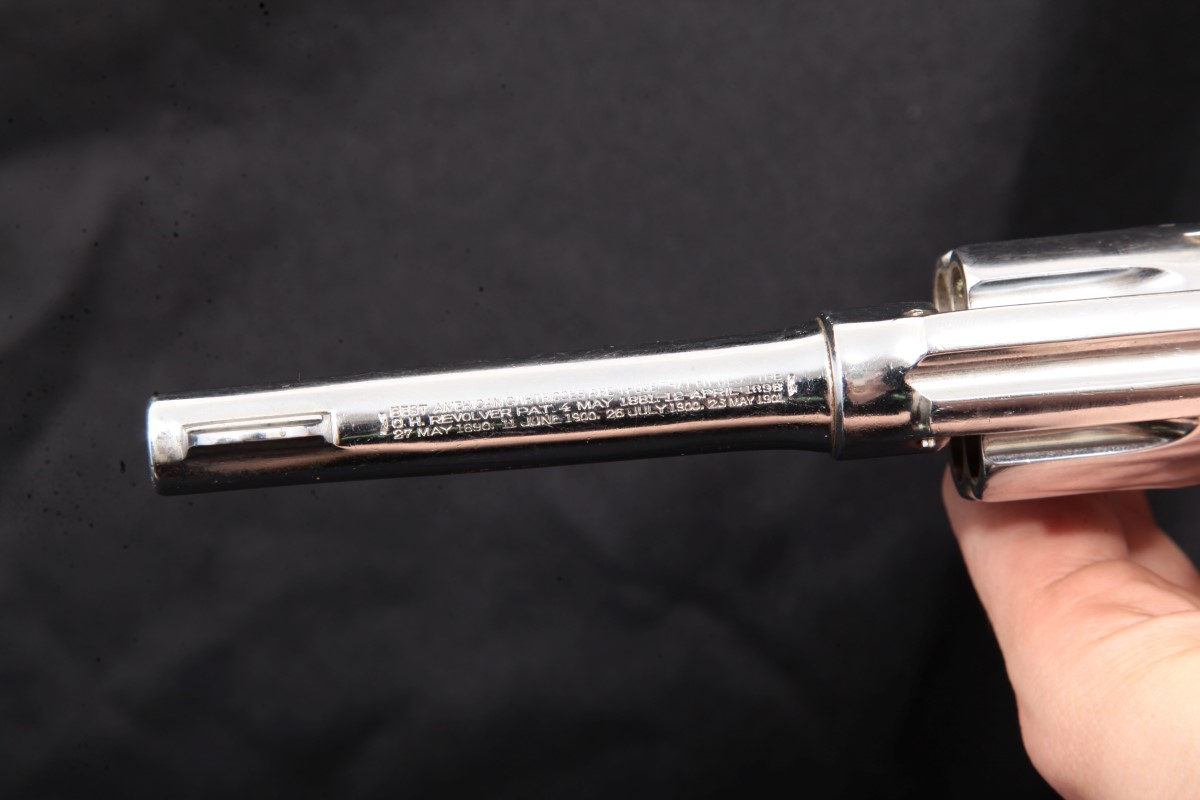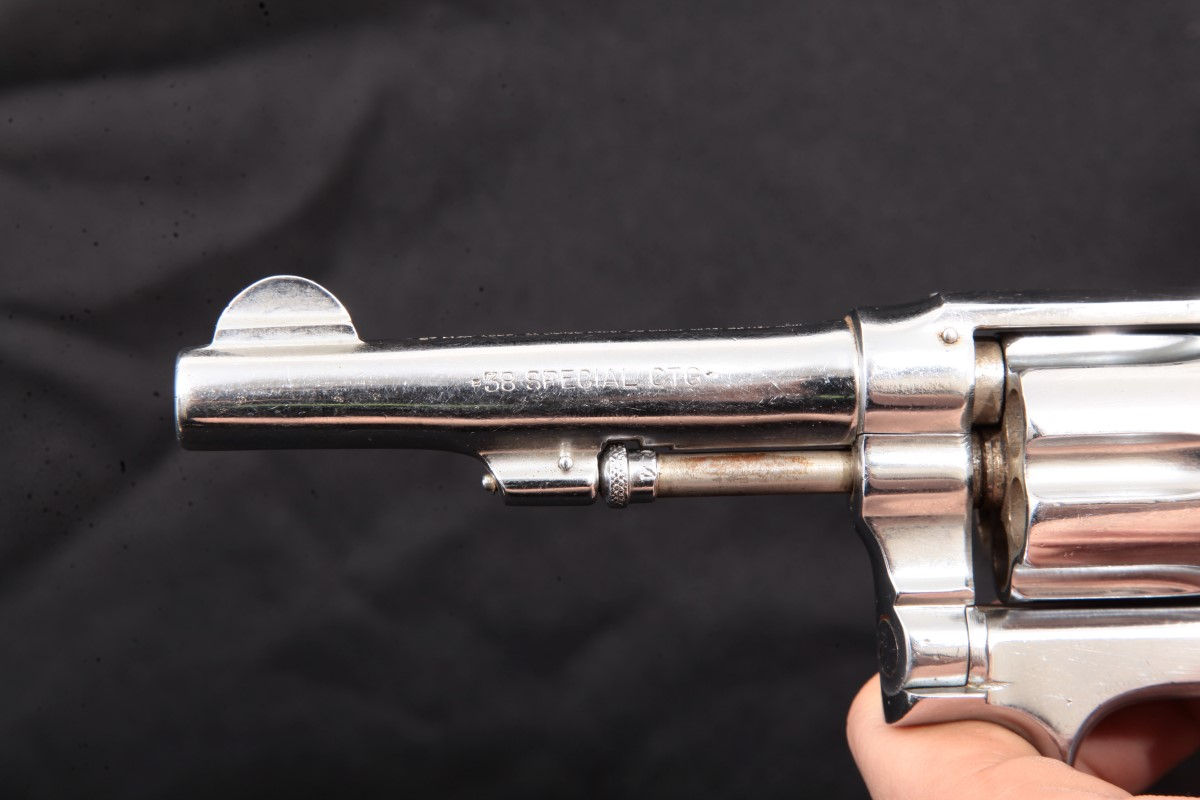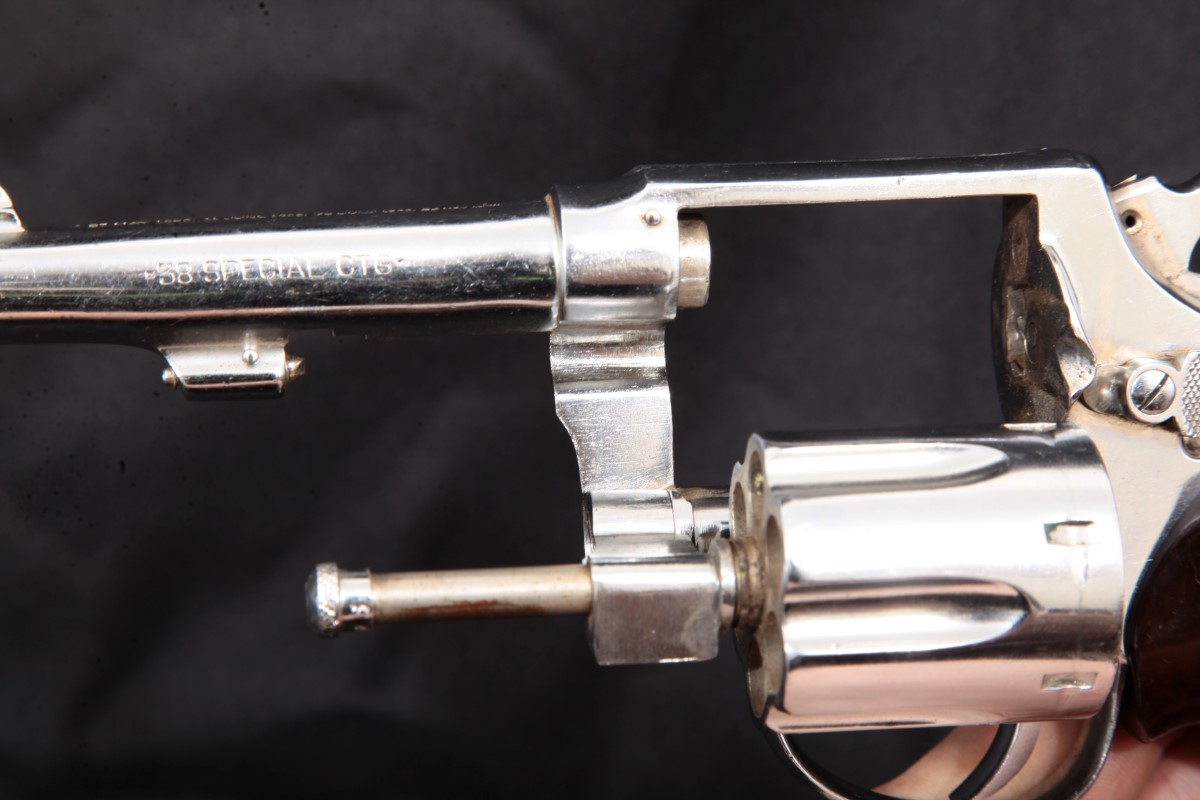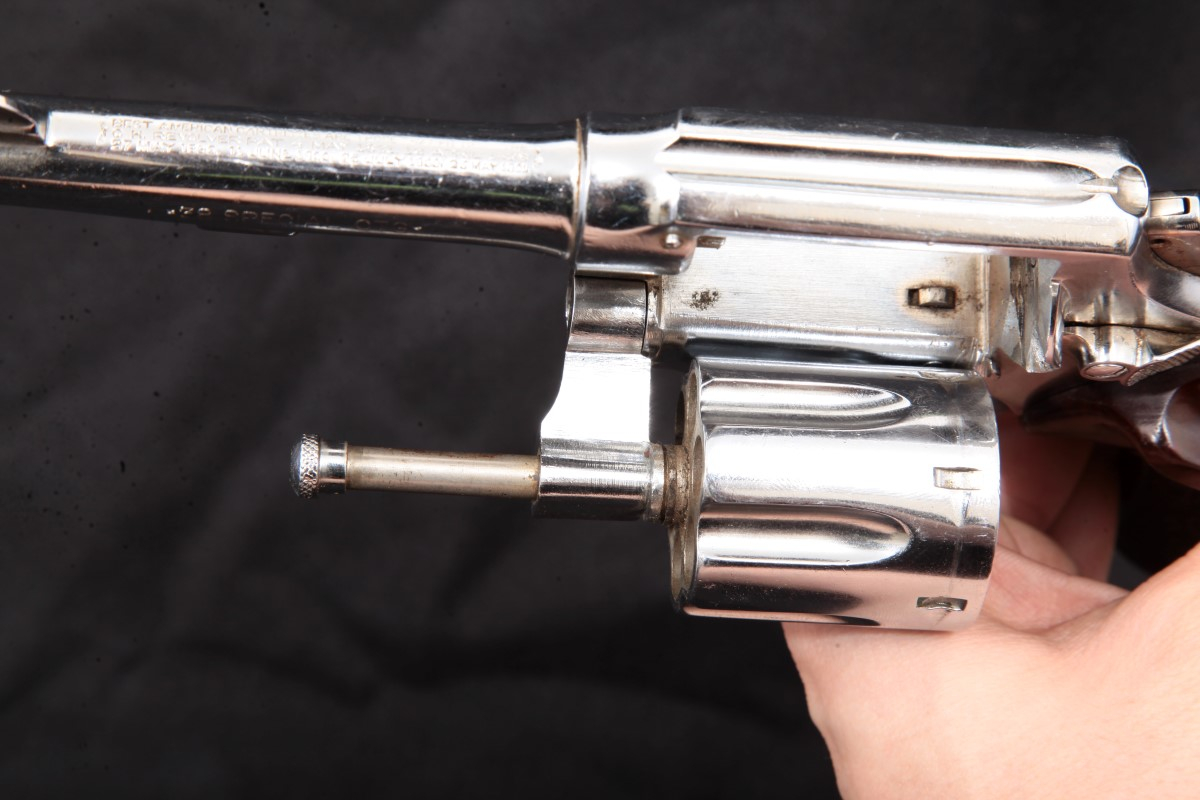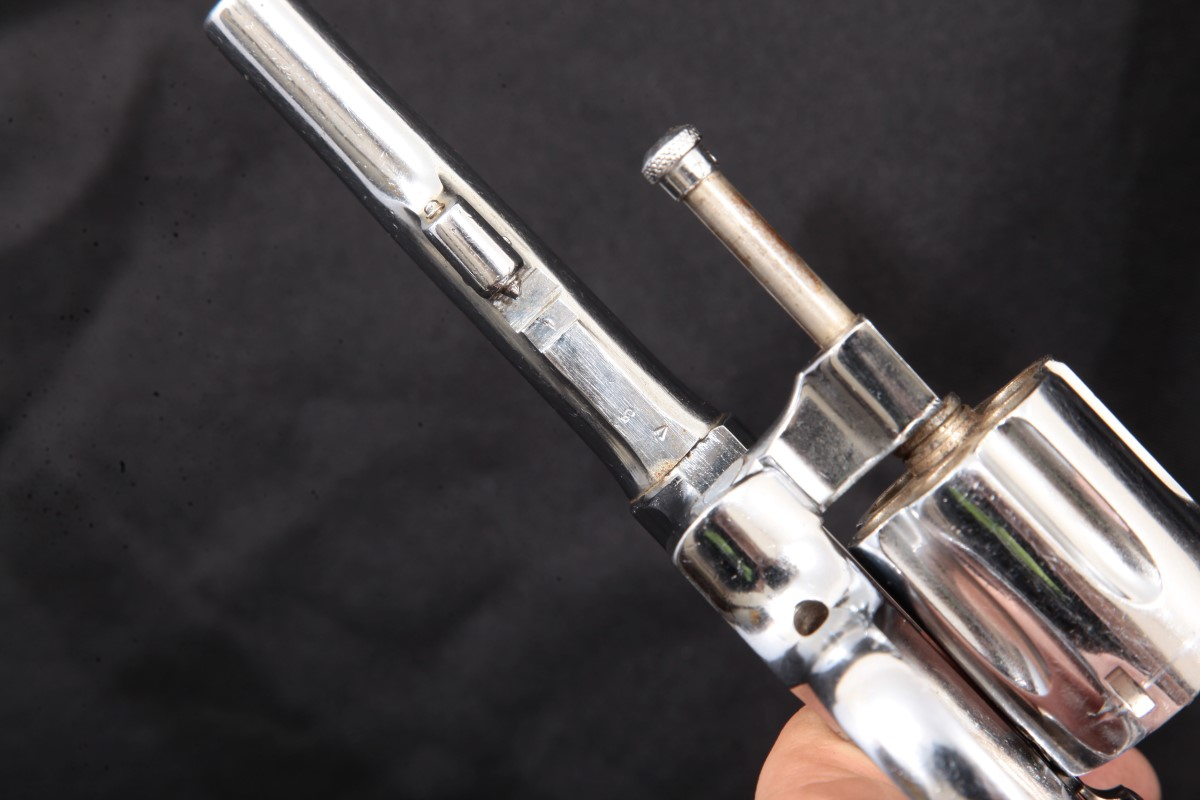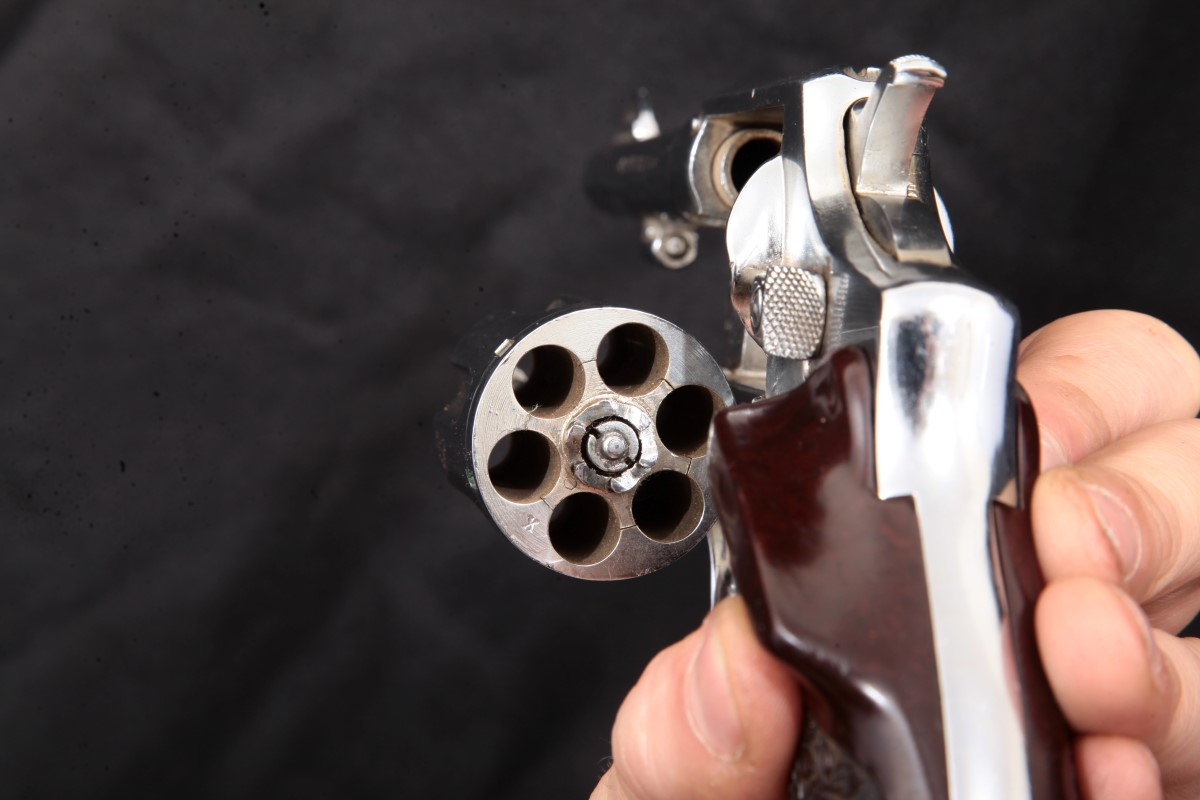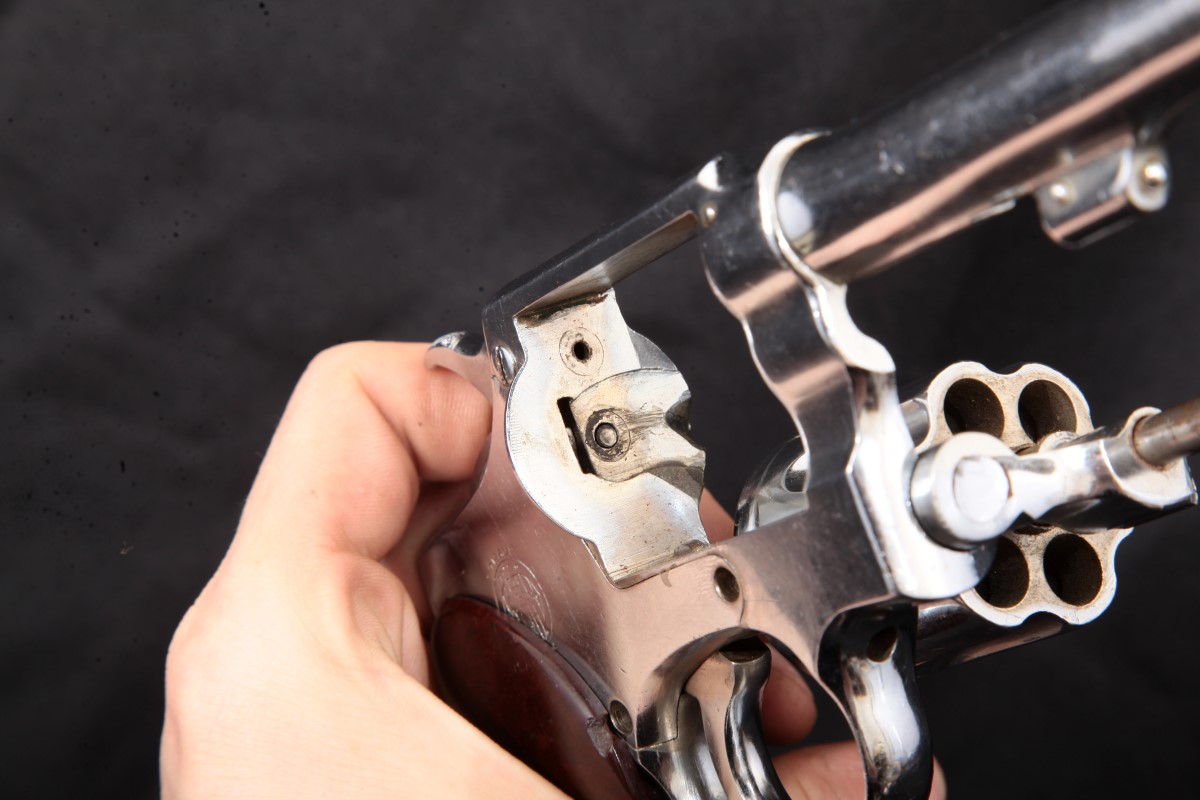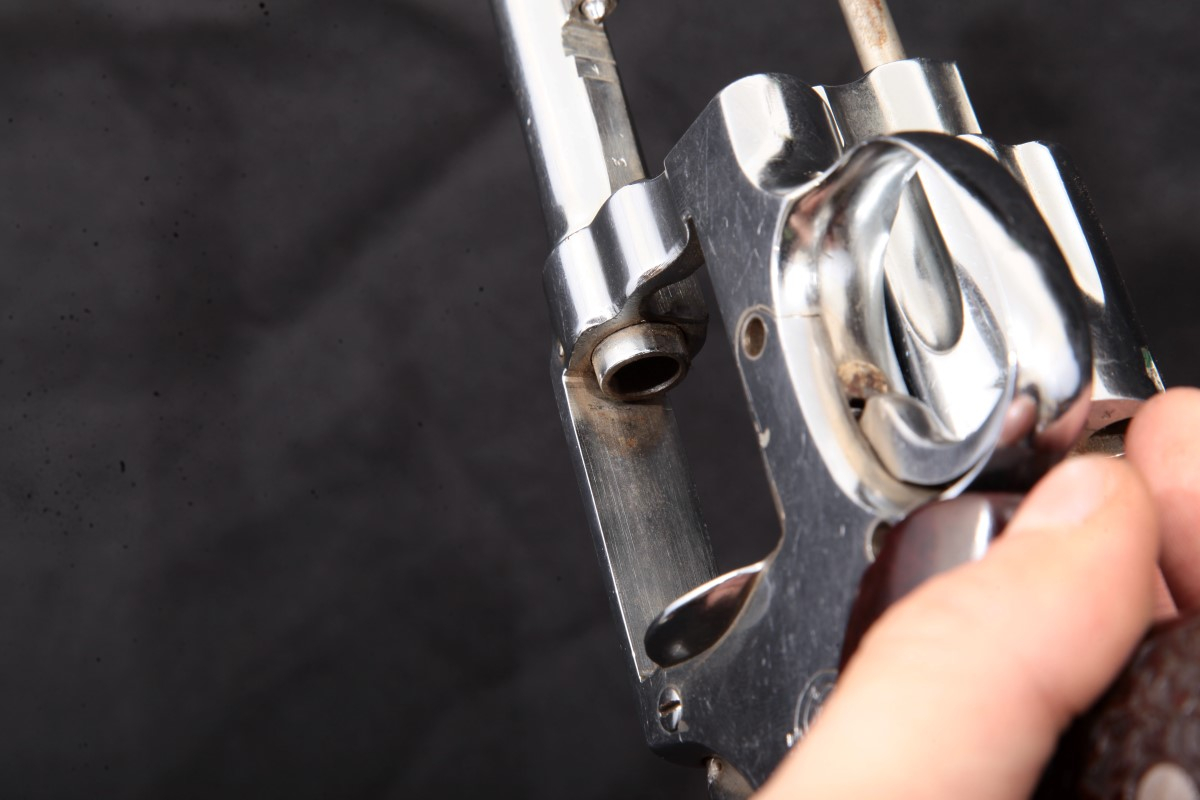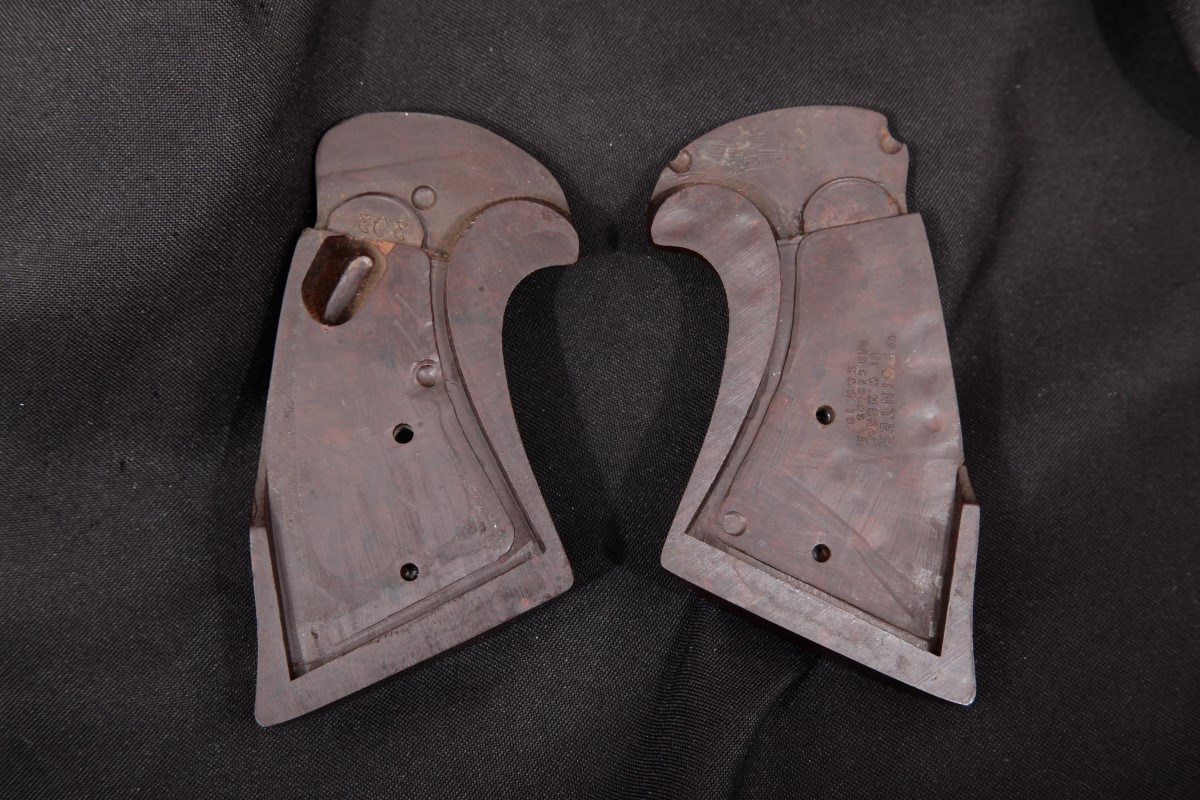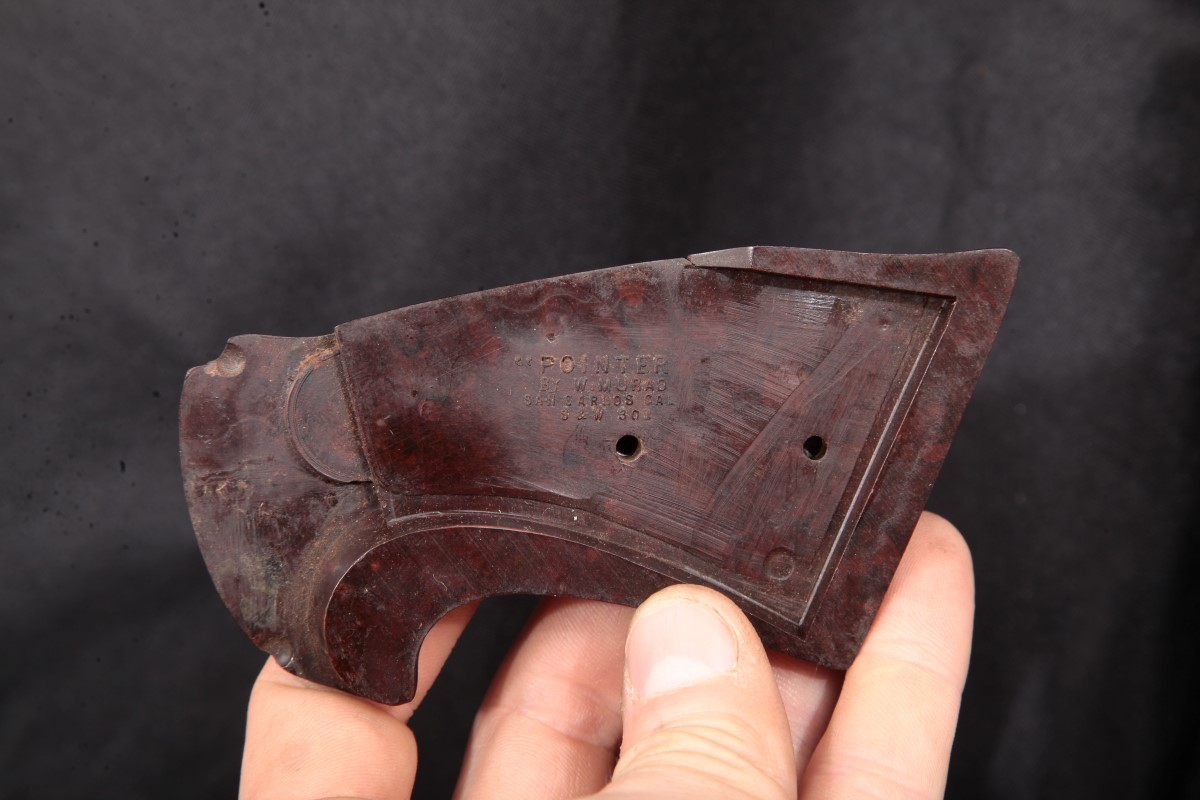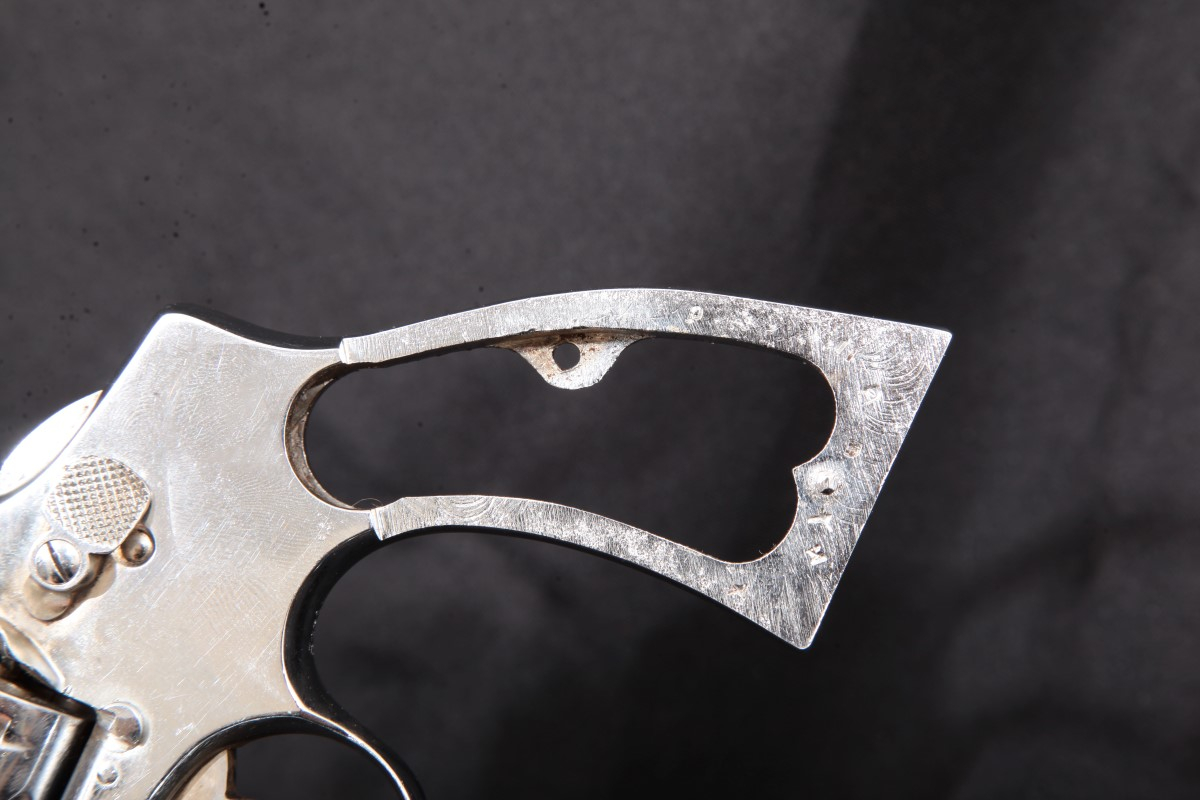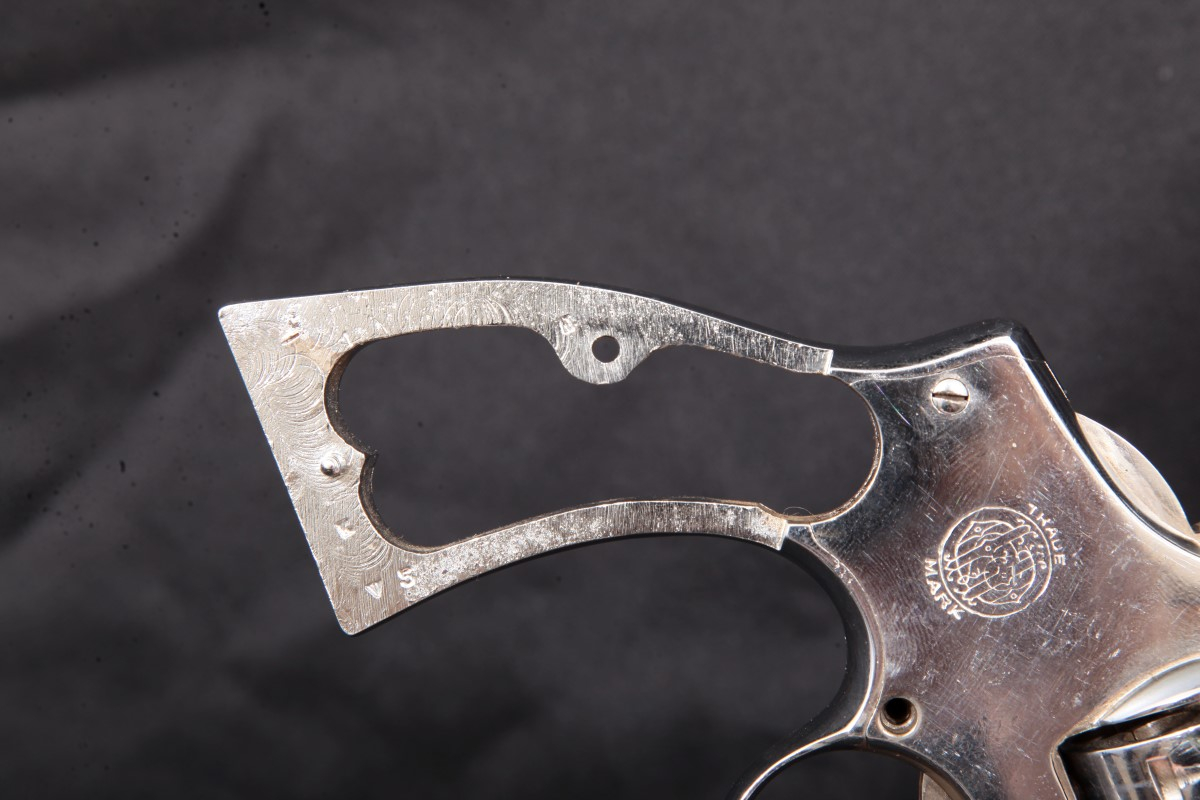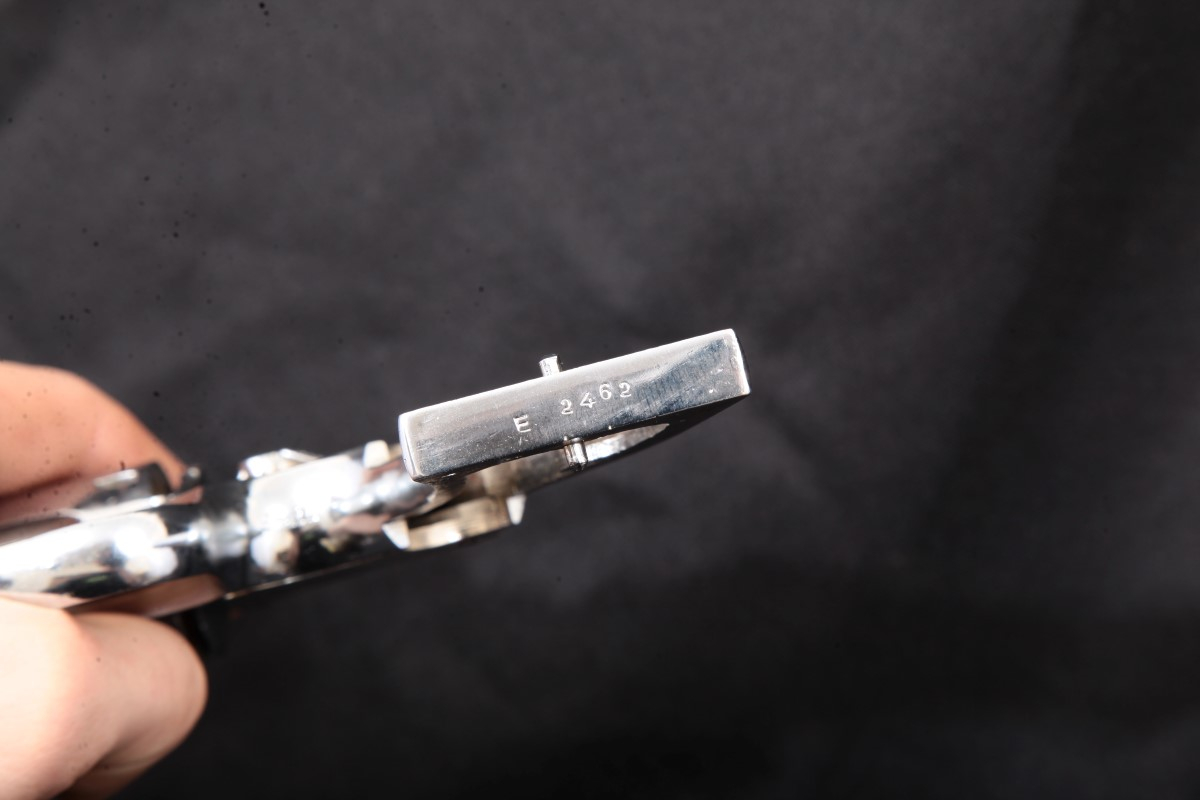 In the early 20th century, foreign firearms manufacturers, particularly in Spain, looked to capitalize on the success of Smith & Wesson and Colt revolvers in the United States. Centered on the town of Eibar, a cottage industry sprung up with dozens of small manufacturers turning out imitations which ranged from having a passing resemblance to some which were near direct copies.
 This is one such revolver made by Orbea Hermanos, closer to a direct copy than many, with its side plate, 5-screw frame and even with a monogram logo which is strikingly similar to Smith & Wesson's.
  It was for this reason that Smith & Wesson began marking their products with their Marcas Registradas address, to let customers know that it was the genuine article. Orbea Hermanos was considered one of the better manufacturers in Eibar, having made revolvers for export to the United States, England, France and Italy, some even being carried by soldiers.