I was told that one of the reasons that one is treated like shit in Basic. Was in order to get the recruit in touch with his inner bitch.

So that when the time came. One would be able to do some really horrible things to the other side. Only problem, they never taught us how to turn it off . Once we went home from the service. Oh well!

WWI Propaganda


The Franco-Prussian war of 1870. (The Imperial German Guard hitting a town in France)


The American Civil War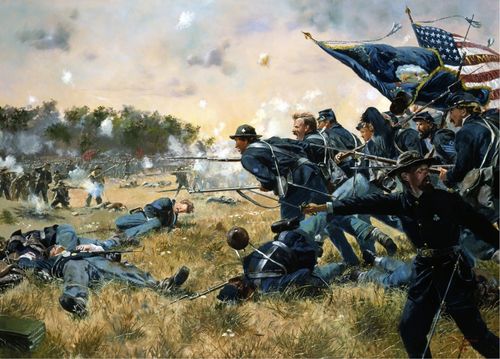 Then folks act all surprised when stuff like this happens. I was not for the record.

Bottom line these folks have seen stuff that nobody should ever see. That and it takes a long time to come back to civilization after a fight. Some sadly don't.