Over a Dozen Companies Cave in Face of Anti-NRA Campaign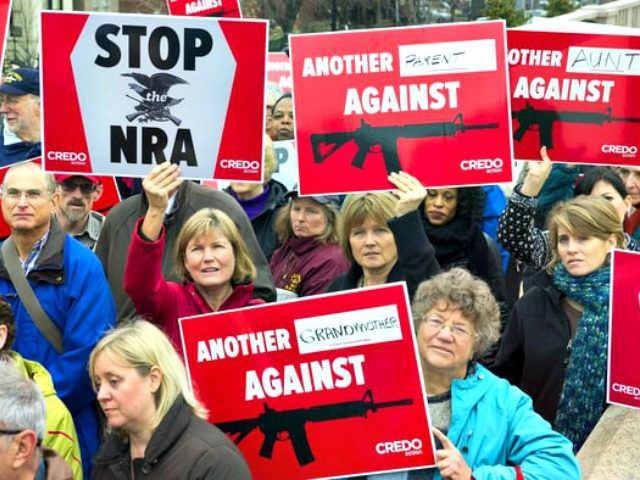 More than a dozen companies caved this week in response to the anti-NRA campaign that was launched in the wake of the Marjory Stoneman Douglas High School attack.
On February 24, Breitbart News reported the names of seven companies:
First National Bank of Omaha
Enterprise Rent-A-Car
Symantec
Metlife
Delta Airlines
United
Best Western
First National Bank of Omaha announced it will not longer offer an NRA Visa Card, and the other six companies announced an end to discounts for NRA members. CNN Moneyreports that United's NRA related discount consisted of a lower fare for those flying to the NRA annual meeting. The lower fare for NRA travelers is no more.
Newsweek reports that these companies have cut ties with the NRA as well:
Alamo Rent a Car
Avis
Allied Van Lines
Budget
Chubb Insurance
Hertz
North American Van Lines
Paramount Rx
SimpliSafe
TrueCar
Some of the companies listed by Newsweek are part of larger companies that decided to cut ties with the NRA. For example, Alamo Rent-a-Car is an Enterprise Rent-A-Car brand, so its ties with the NRA were severed along with those of Enterprise.
Chubb Insurance's decision to end its relationship with the NRA is significant because Chubb was the company underwriting the NRA's Carry Guard insurance for concealed carriers. However, it is important to note a Reuters report that Chubb made its decision to split with the NRA approximately three months ago.
AWR Hawkins is an award-winning Second Amendment columnist for Breitbart News, the host of the Breitbart podcast Bullets with AWR Hawkins, and the writer/curator of Down Range with AWR Hawkins, a weekly newsletter focused on all things Second Amendment, also for Breitbart News. He is the political analyst for Armed American Radio. Follow him on Twitter: @AWRHawkins. Reach him directly at awrhawkins@breitbart.com. Sign up to get Down Range at breitbart.com/downrange.