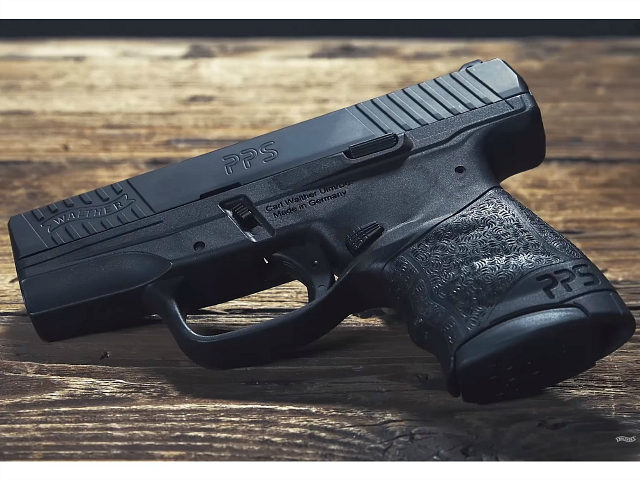 The Walther PPS M2 fits into that rare circle of handguns worthy to wear the label of "concealed carry perfection."
At just over 21 ounces, it is compact yet practical, diminutive yet powerful, light yet accurate and utterly reliable.
The PPS M2 came to our attention just before the 2018 SHOT Show. We examined the gun there, feeling its grip and balance, then we received one for review the following week.
It is like a gun made from all the best aspects of other guns well-suited for concealed carry, minus some of the low points of those other weapons.
For example, it has a trigger like a Glock 43, but the trigger is better than a Glock 43 (and it holds more rounds than the 43). It has a grip that is designed in a way that assures a firm grip, like the Heckler & Koch VP40, yet the gun is much more compact and concealable than the VP40.
The PPS M2 has an indicator on the back that tells you a round is chambered. At that point, you have eight rounds total — seven in the mag and one in the chamber. It has a rubberized magazine release, which means no slippage if required to switch out magazines while under duress.

The PPS M2 eats up any 9mm ammunition fed into it, and recoil is extremely manageable — especially with the extended magazine that ships with the gun.
There is a wide aftermarket of available accessories for the PPS M2, and this, together with the benefits of the gun's small size and big strength, should make it a serious choice for anyone shopping for a concealed carry handgun.
The manufacturer's suggested retail price for a PPS M2 is $469.
AWR Hawkins is an award-winning Second Amendment columnist for Breitbart News, the host of the Breitbart podcast Bullets, and the writer/curator of Down Range with AWR Hawkins, a weekly newsletter focused on all things Second Amendment, also for Breitbart News. He is the political analyst for Armed American Radio. Follow him on Twitter: @AWRHawkins. Reach him directly at awrhawkins@breitbart.com. Sign up to get Down Range at breitbart.com/downrange.