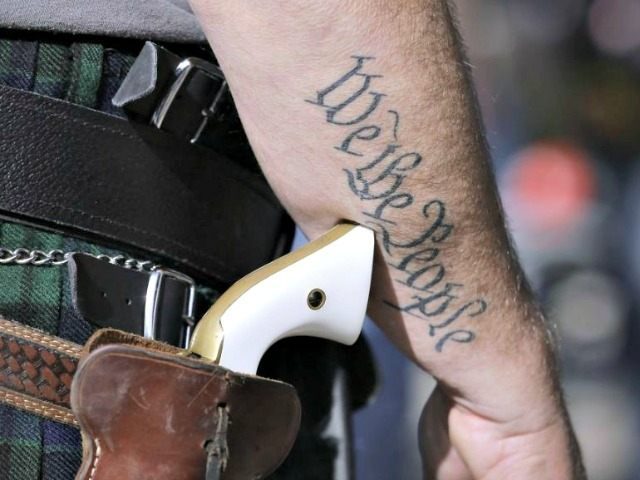 Arkansas Gov. Asa Hutchinson (R) sent a letter to Arkansas State Police (ASP) directing them to recognize that the open carry of handguns is "protected and allowed."
He addressed his letter to ASP director Col. Bill Bryant and said Act 746 of 2013 allows a "person to open carry a handgun so long as there is no intent to unlawfully employ the handgun."
Hutchinson added:
Further, consistent with Act 486 of 2017, the sole legal act of open carrying a handgun in and of itself will not in revocation of an an individual's concealed carry license. A concealed carry license or enhanced carry license continues to be required in order to carry a concealed handgun.
He asked Bryant to share the directive with "all appropriate ASP personnel" and "monitor all agency materials for consistency."
Arkansas Matters reports that Hutchinson's directive "carries no force of law" but "will have the effect of guiding state troopers" as they interact with armed law-abiding citizens.
ASP director Bryant responded to Hutchinson's letter by issuing a memo to troop commanders, reminding them that "openly carrying a handgun does not alone provide probable cause for arrest."
AWR Hawkins is an award-winning Second Amendment columnist for Breitbart News, the host of the Breitbart podcast Bullets, and the writer/curator of Down Range with AWR Hawkins, a weekly newsletter focused on all things Second Amendment, also for Breitbart News. He is the political analyst for Armed American Radio. Follow him on Twitter: @AWRHawkins. Reach him directly at awrhawkins@breitbart.com.