This is an absolutely gorgeous example of a John King Custom .45-70 Remington Rolling Block style rifle built by John King out of Kila, Montana.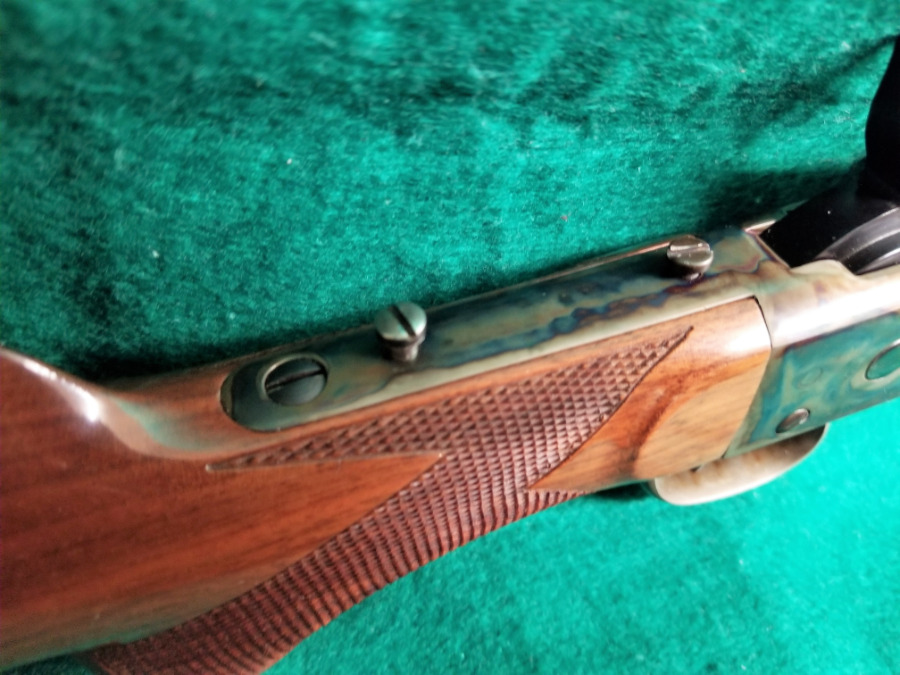 It has a spirit level tunnel front sight but the rear sight has been removed. Nice clean bore with crisp clear rifling. The color case hardening on the receiver and butt plate are excellently finished and look great.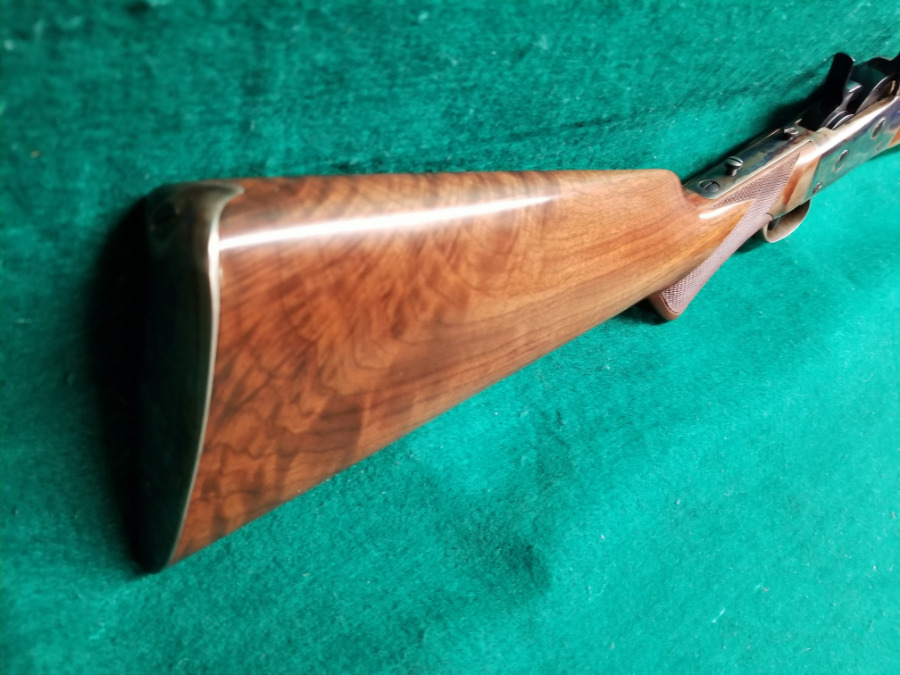 The bluing on the barrel is a very nice high gloss and is probably about 95% and looks beautiful.