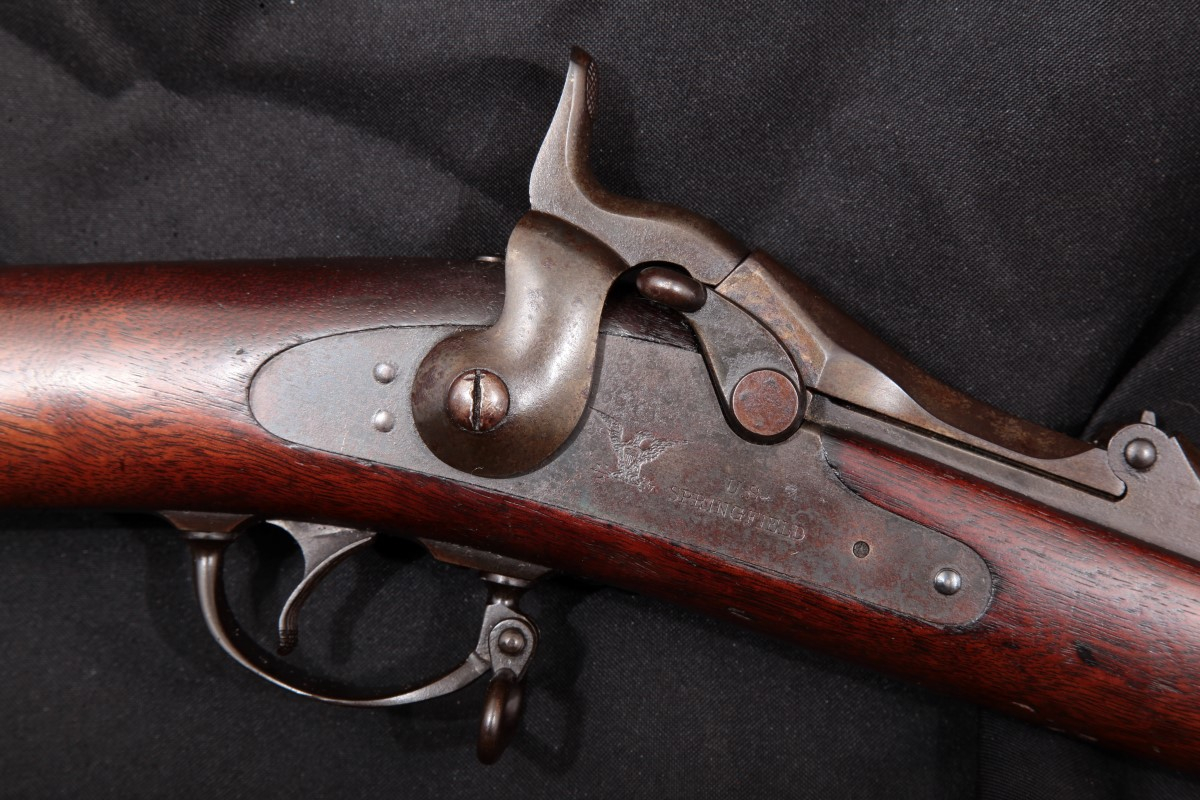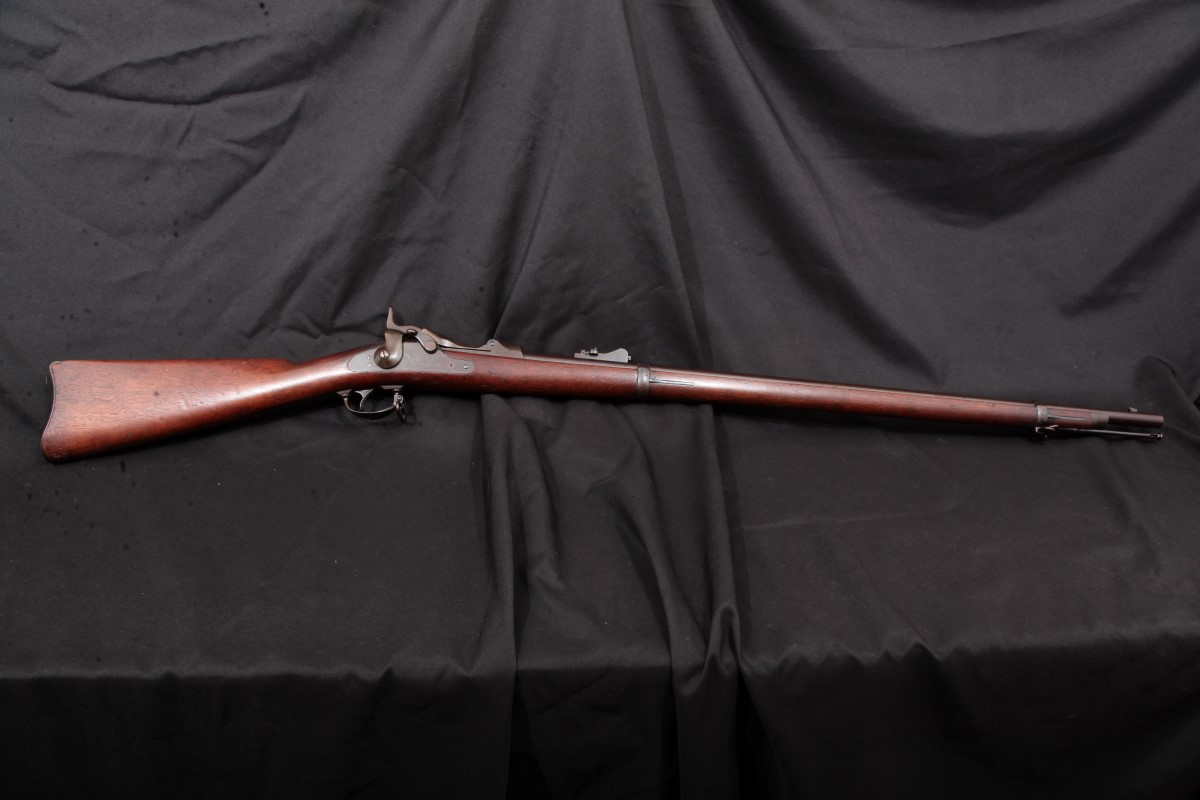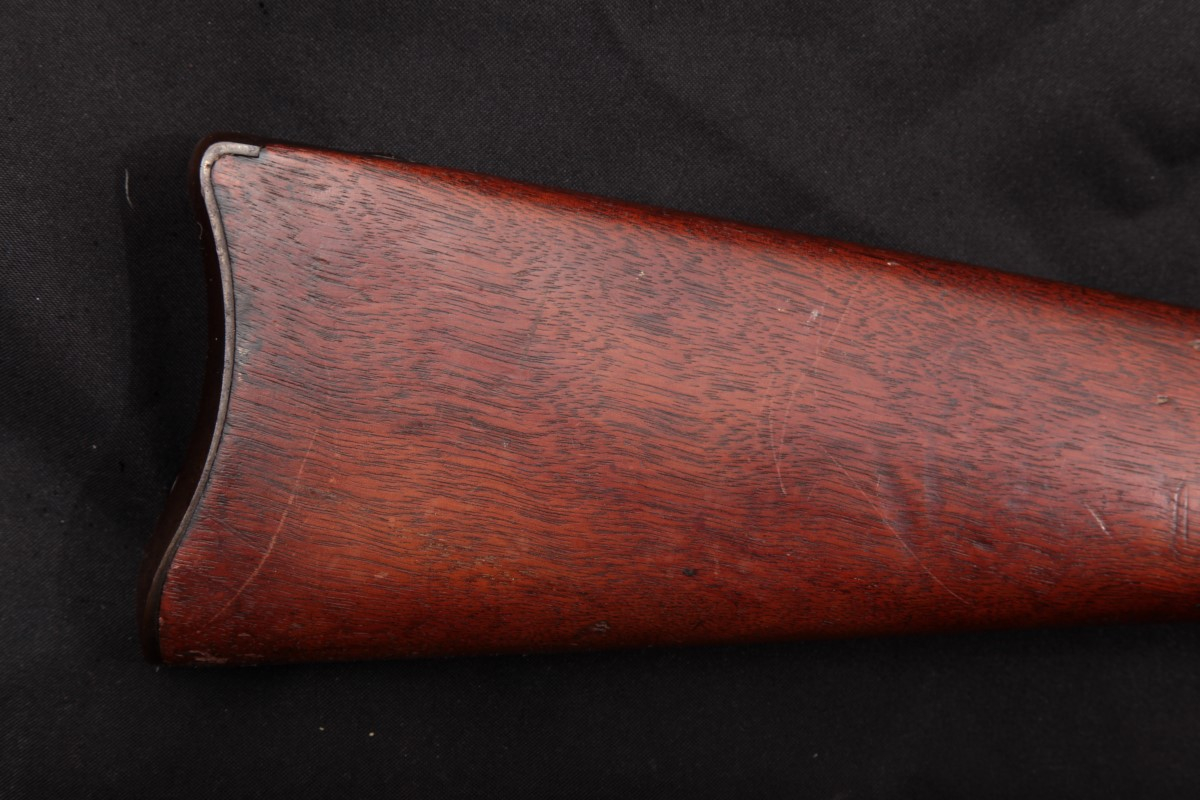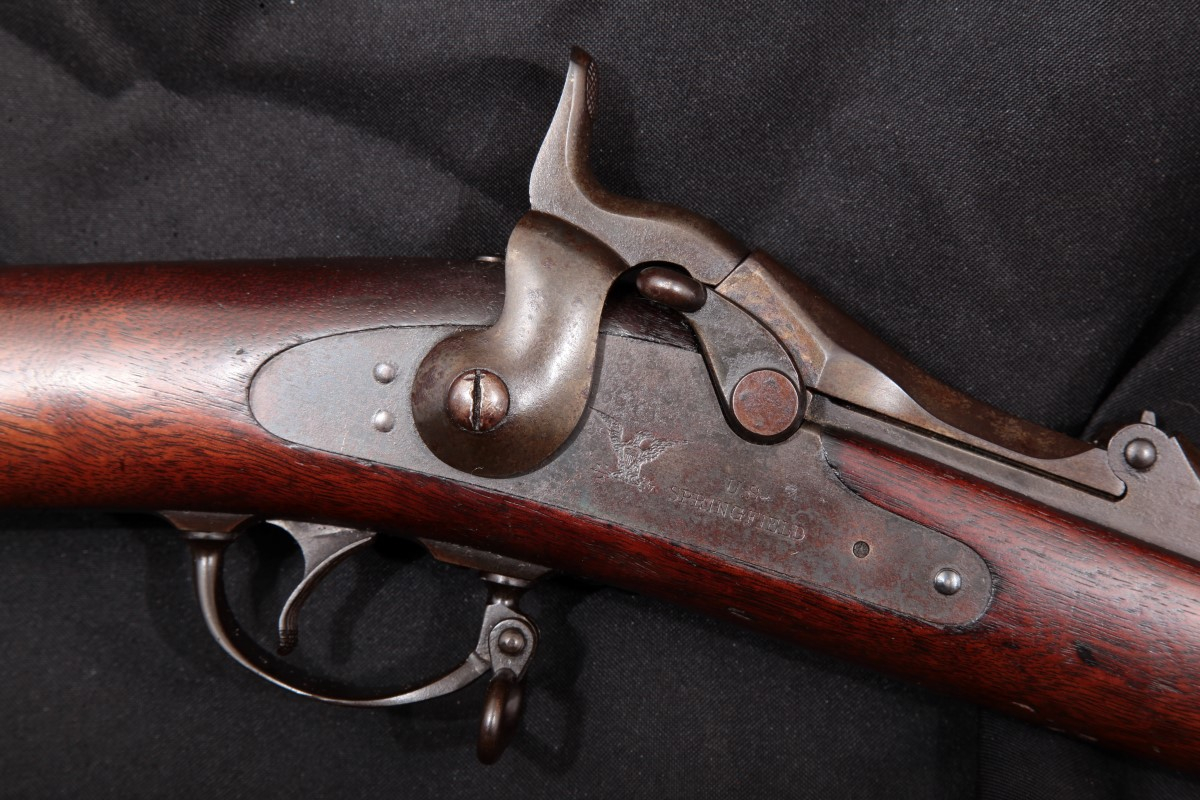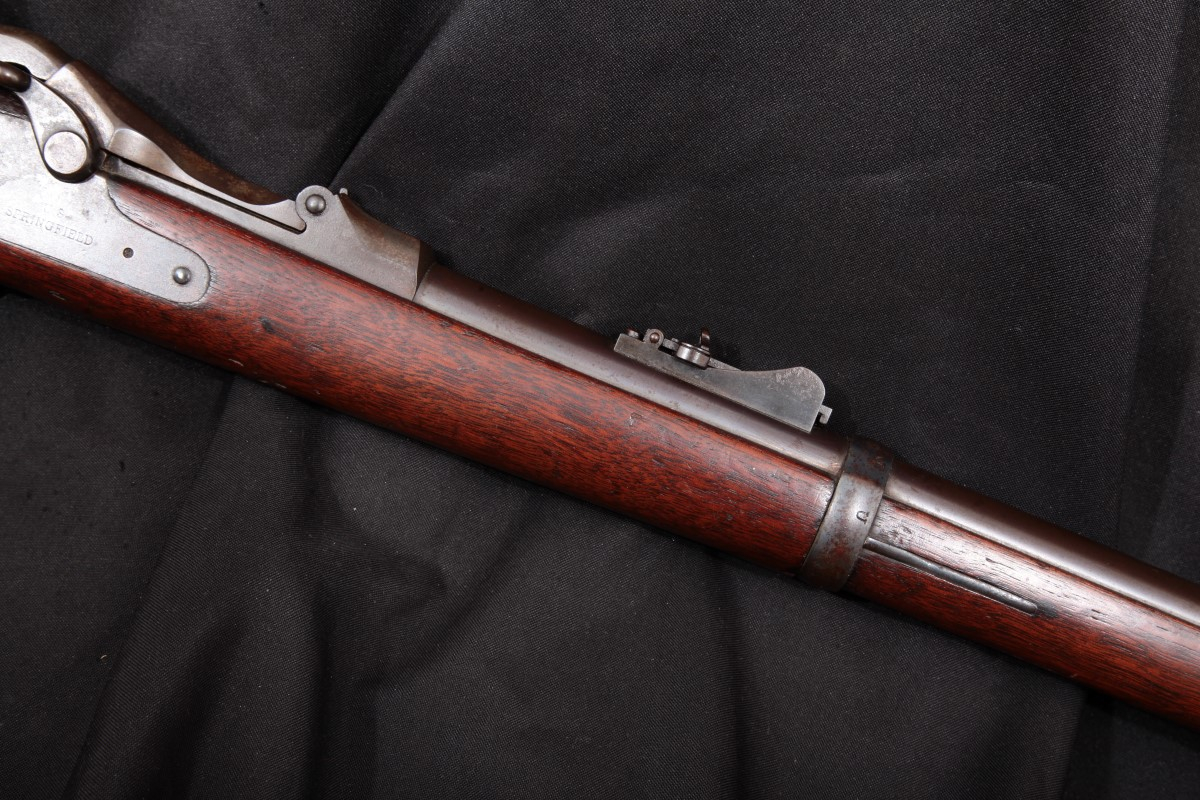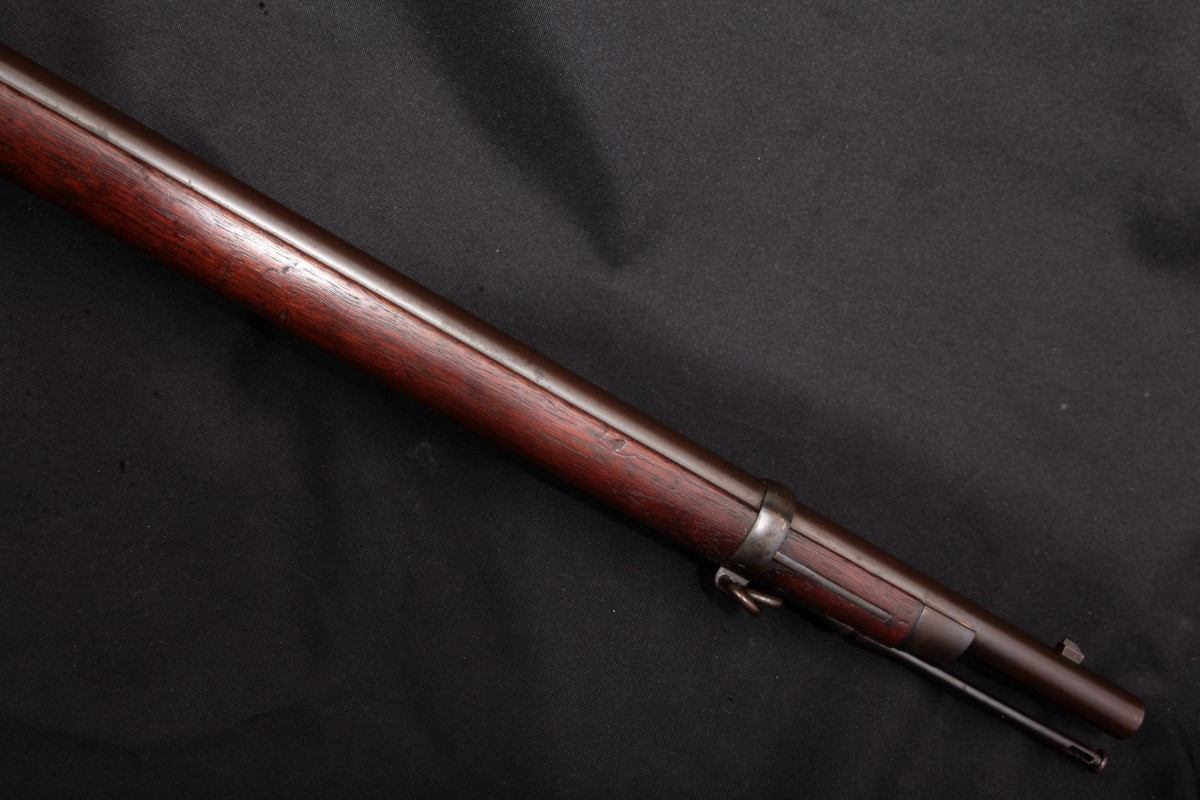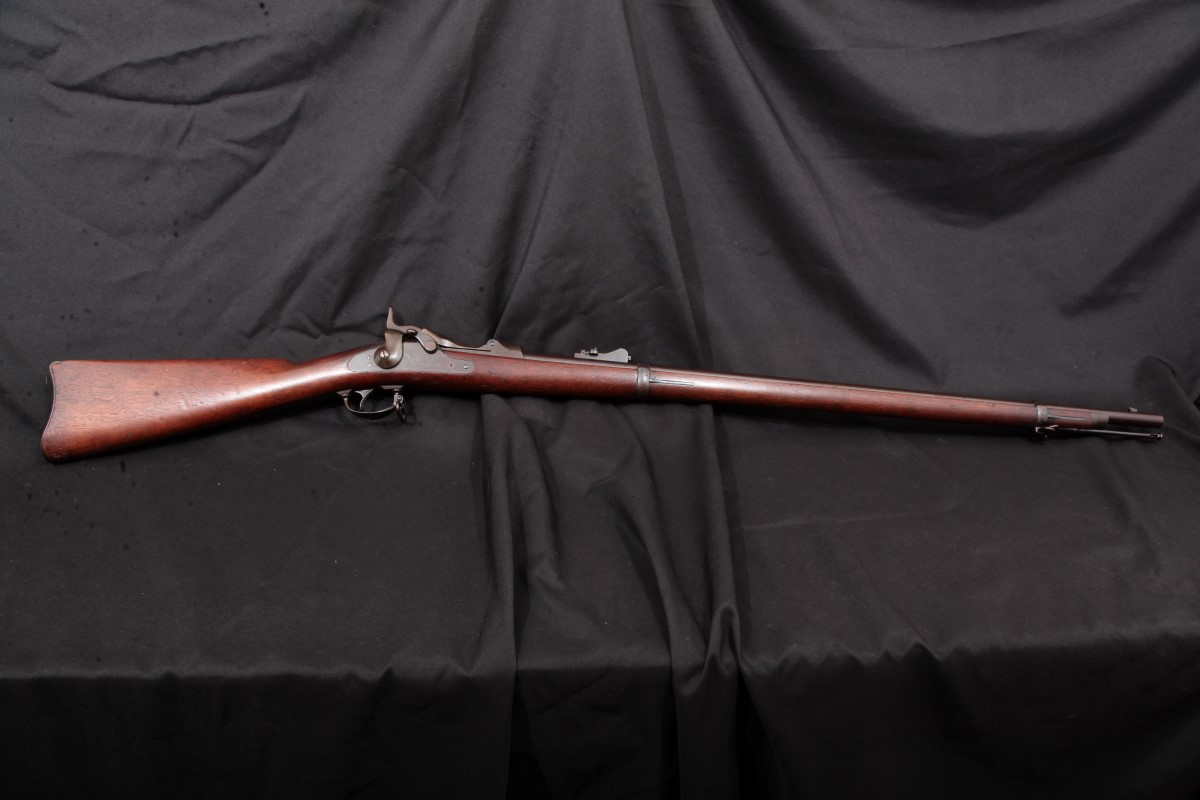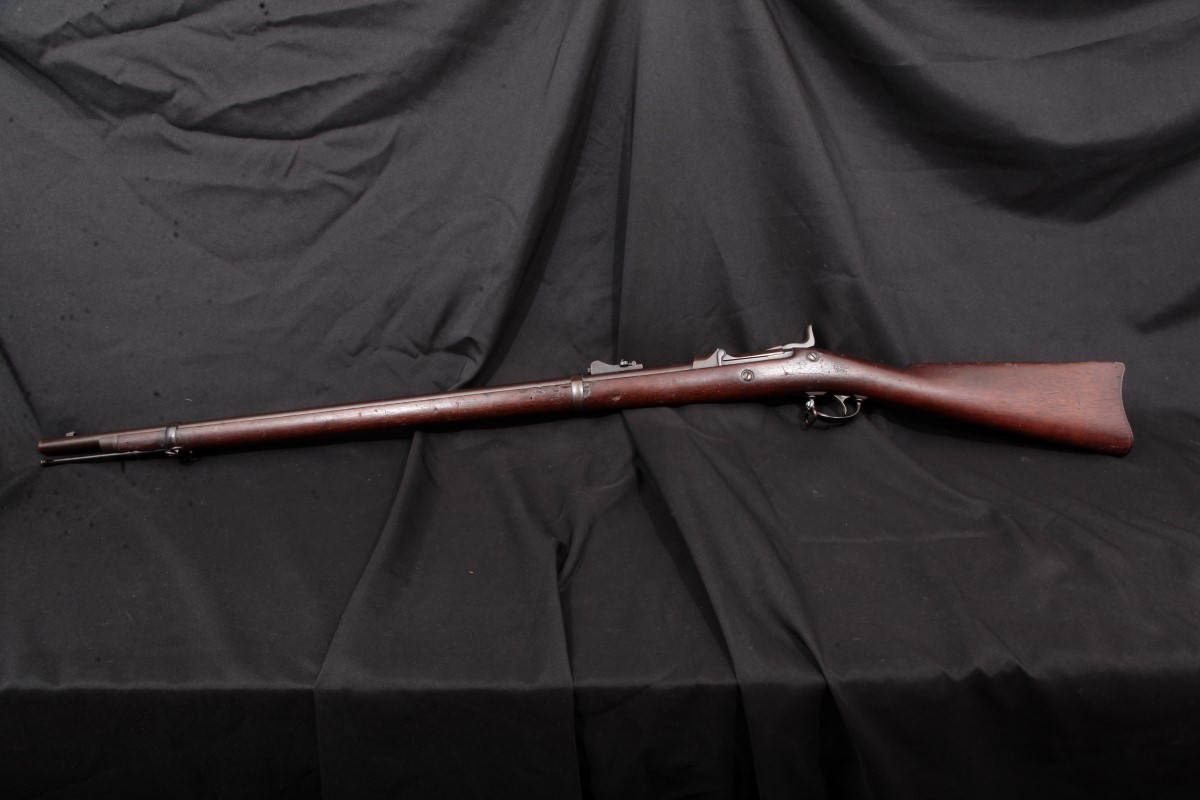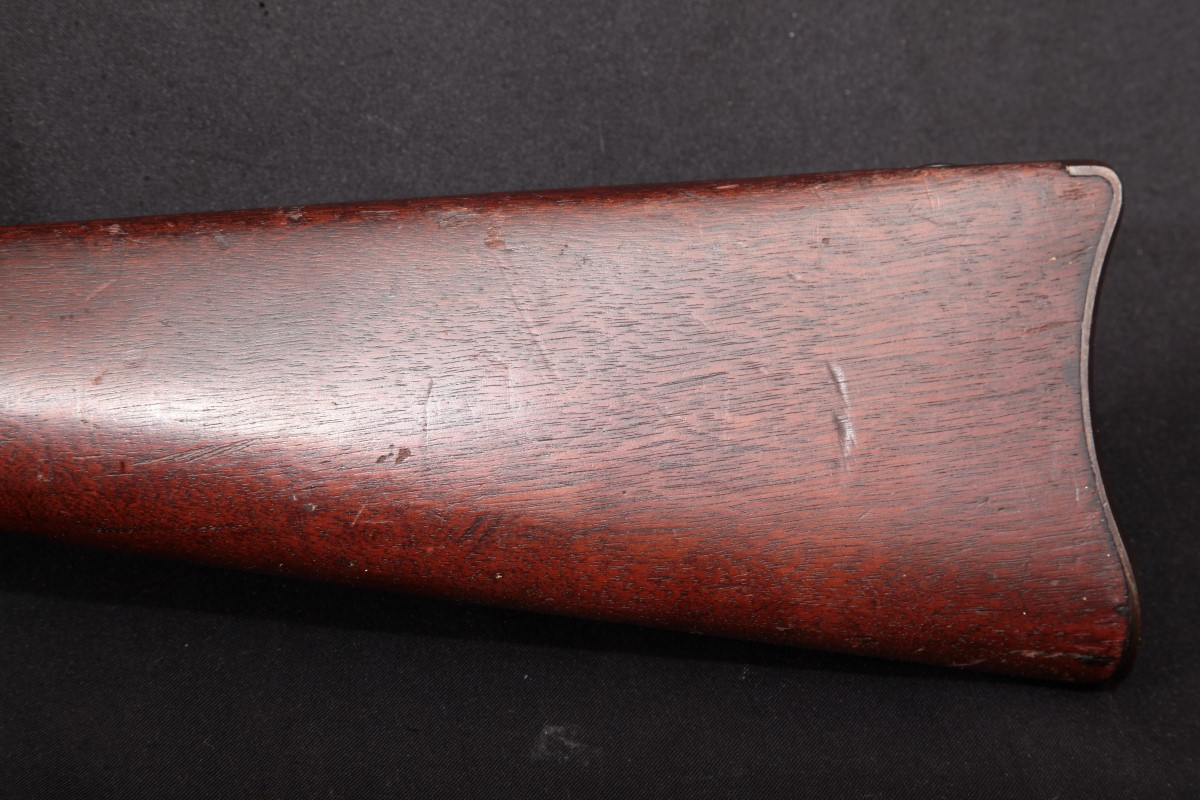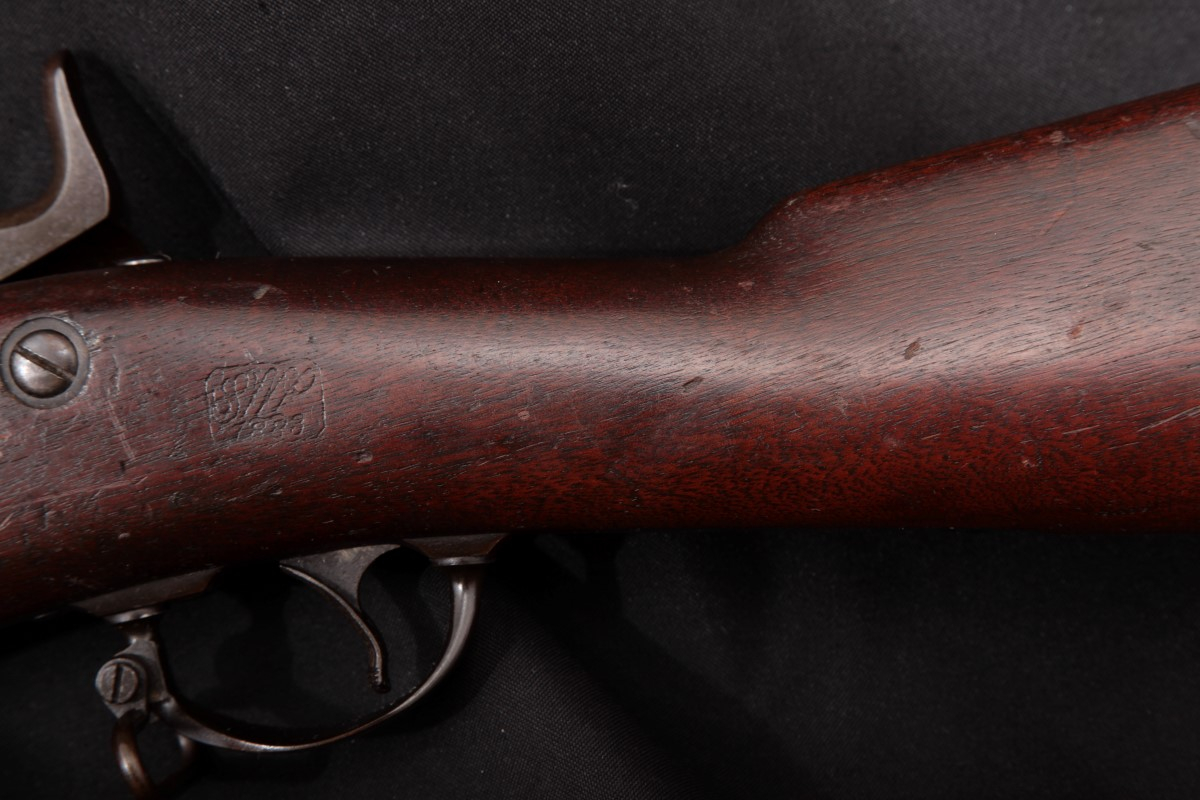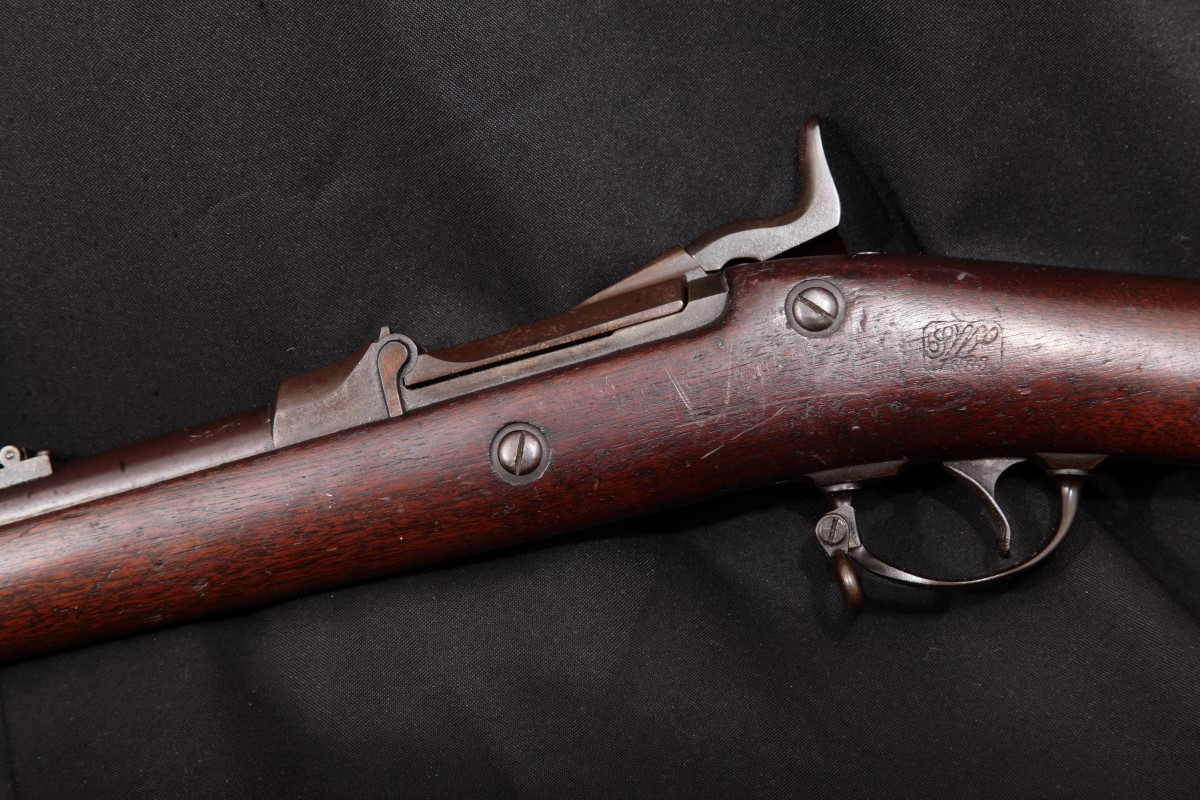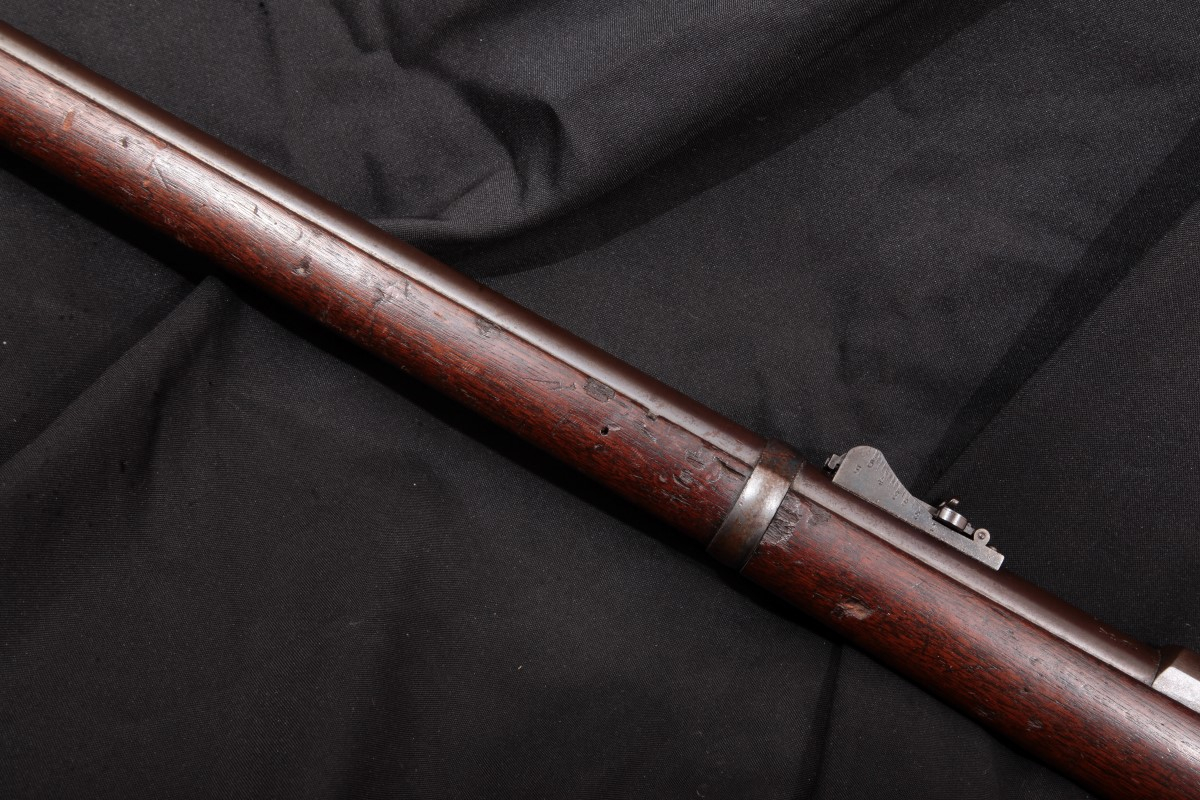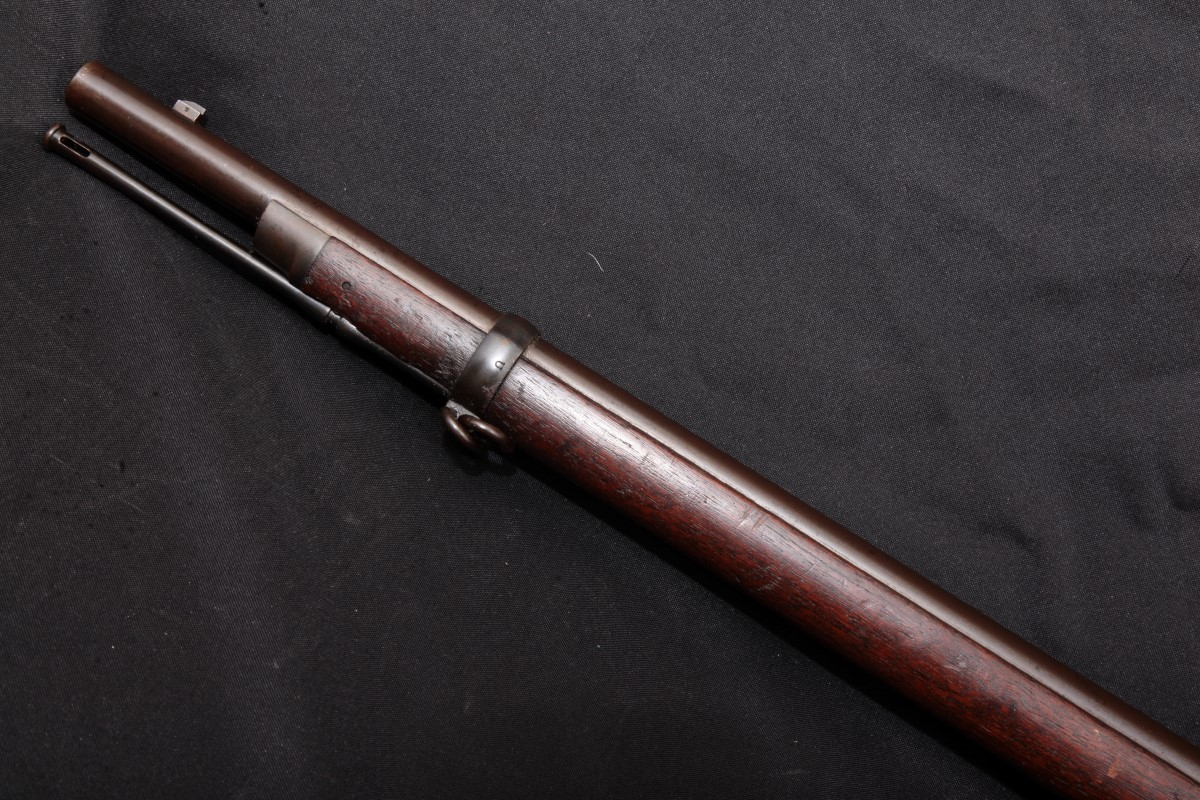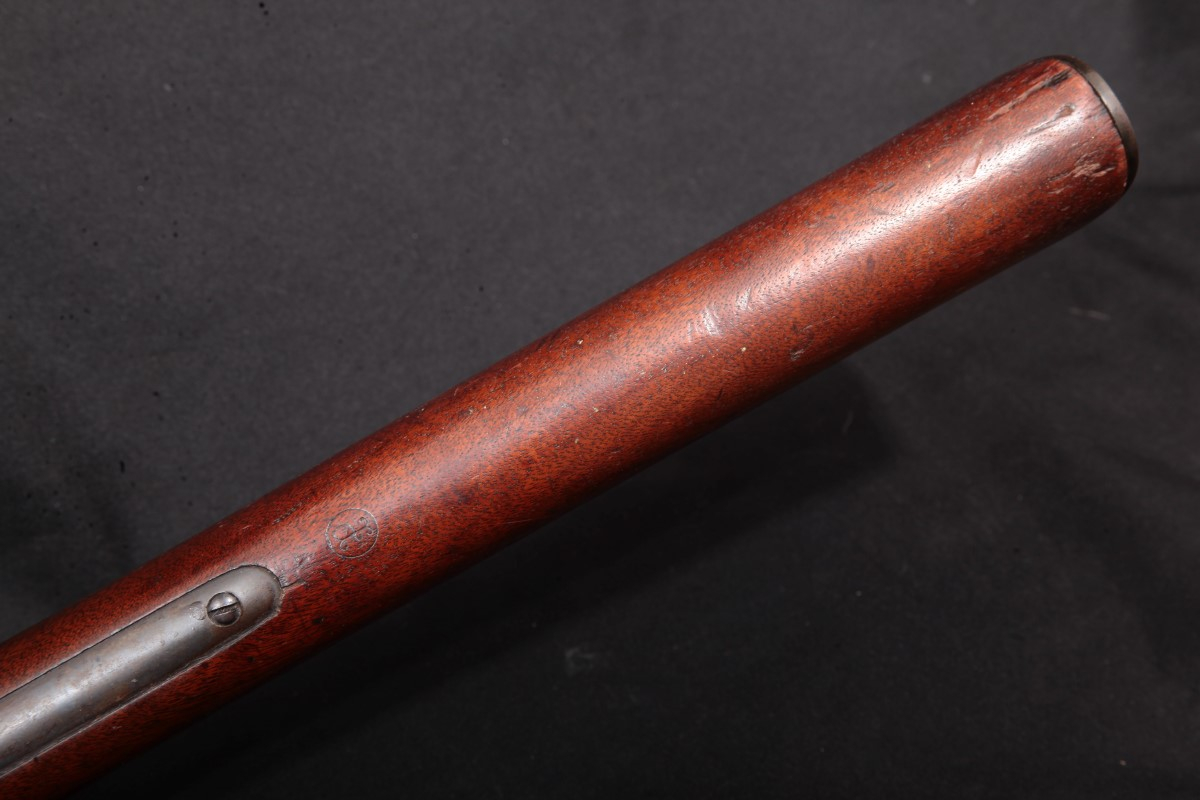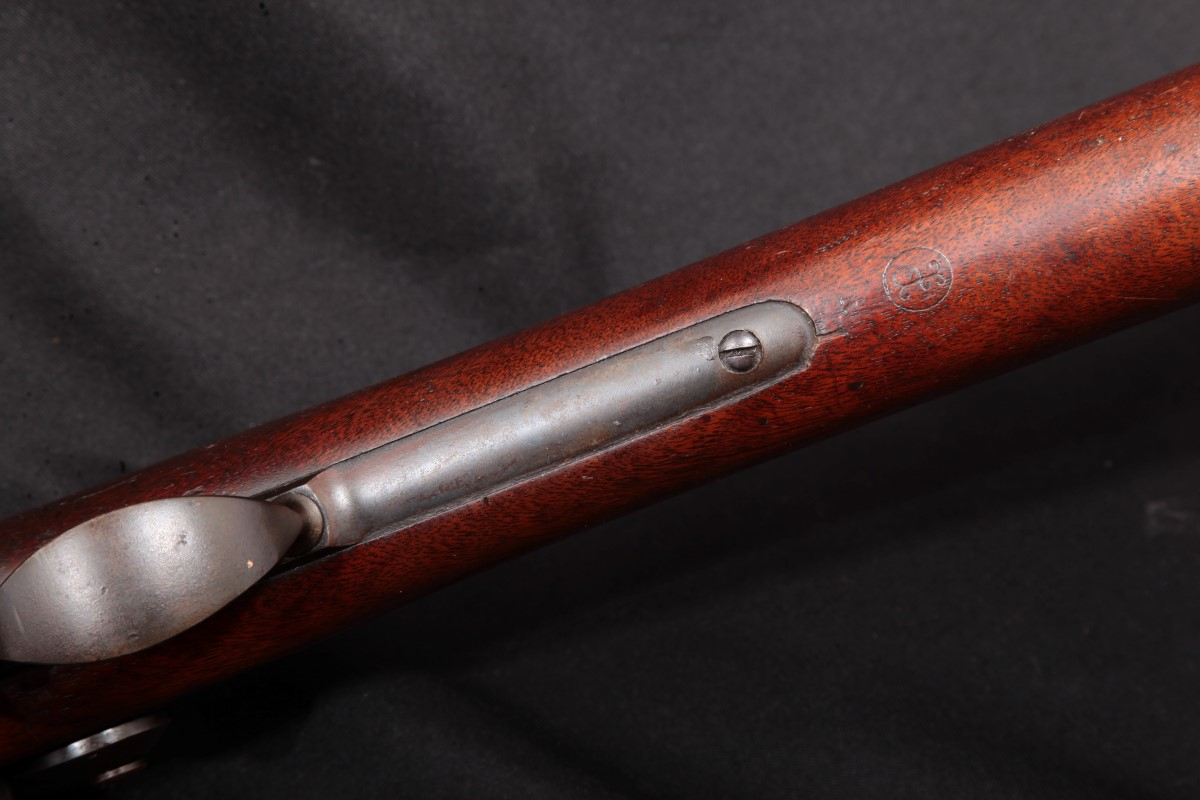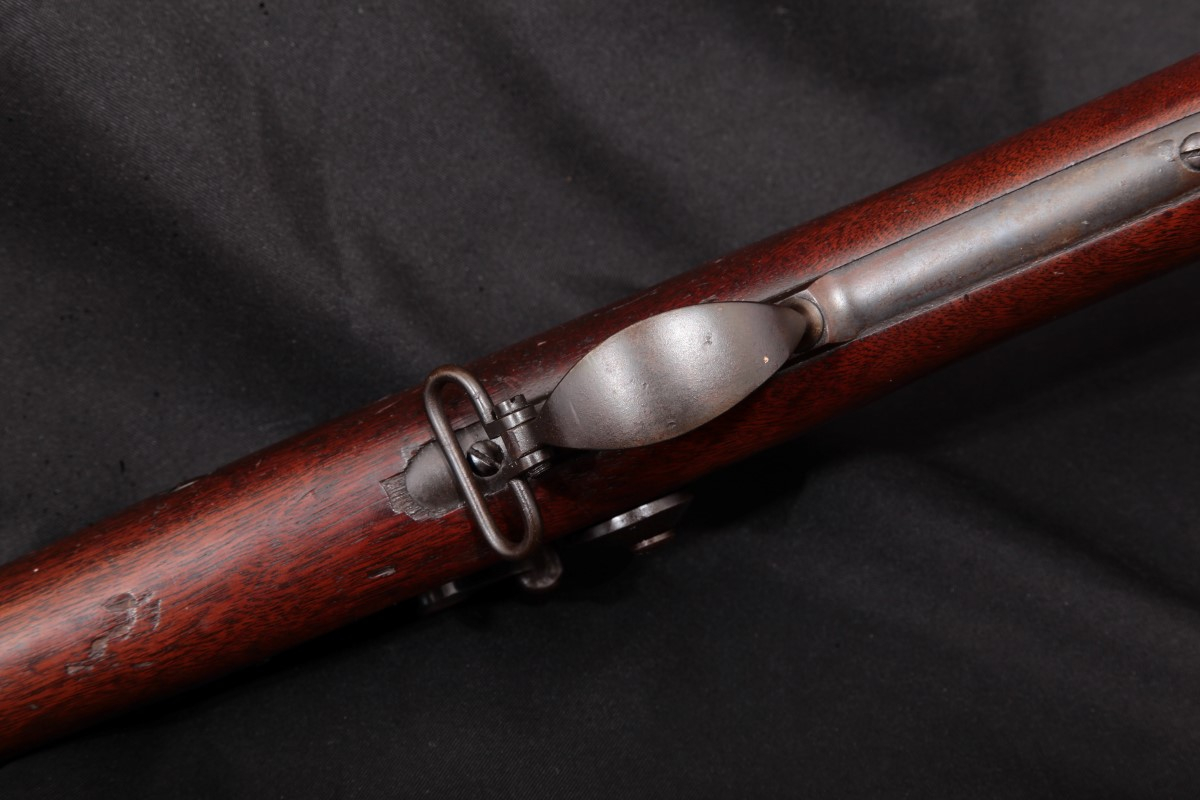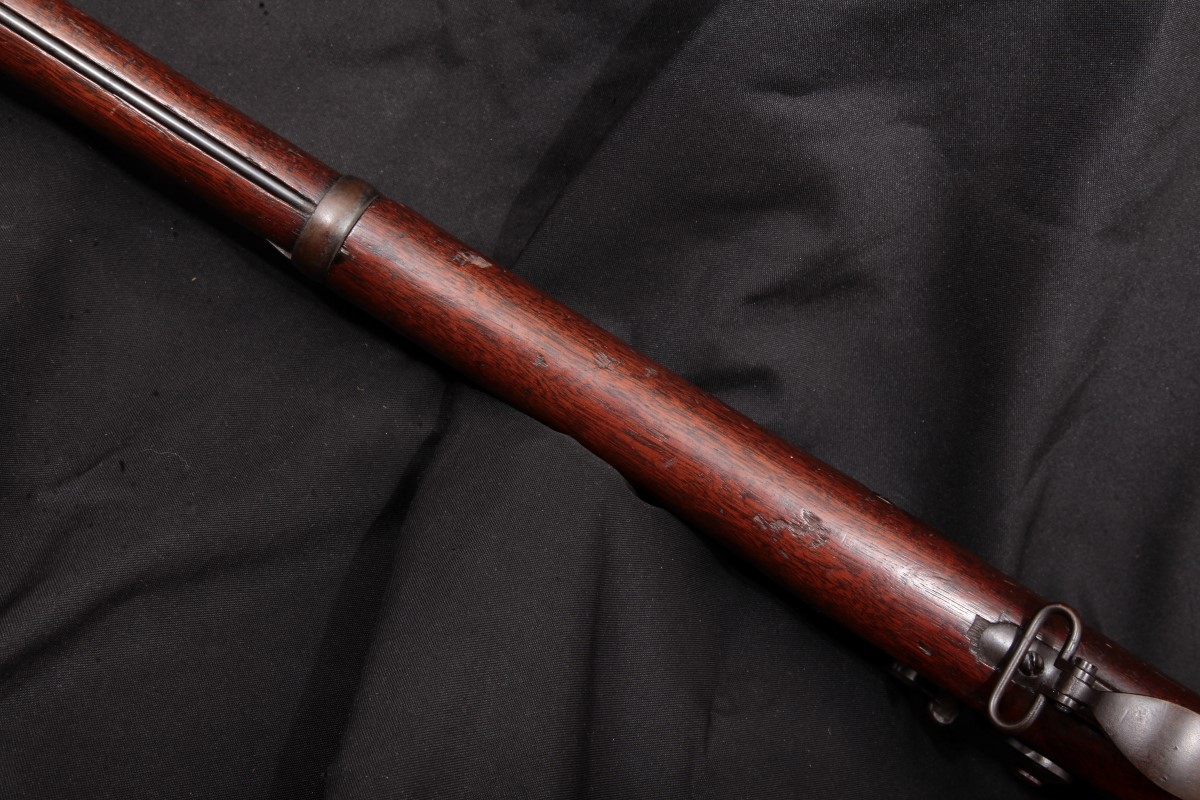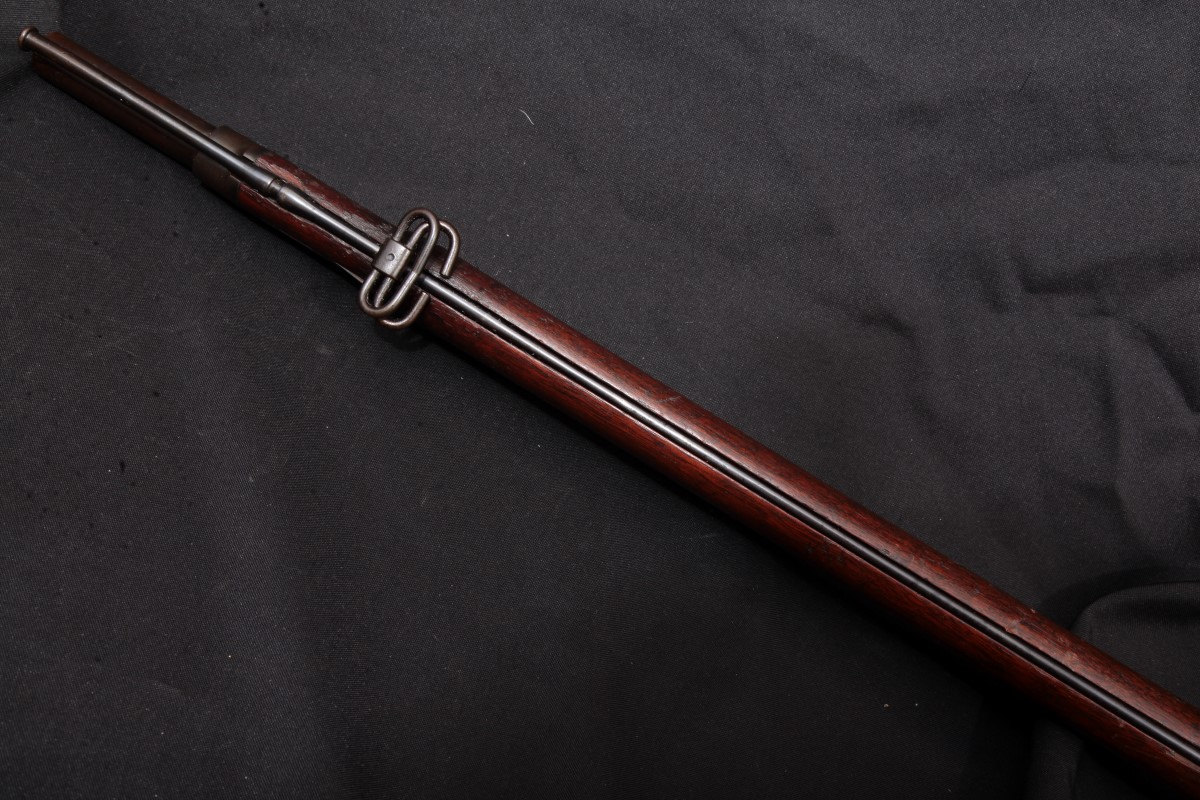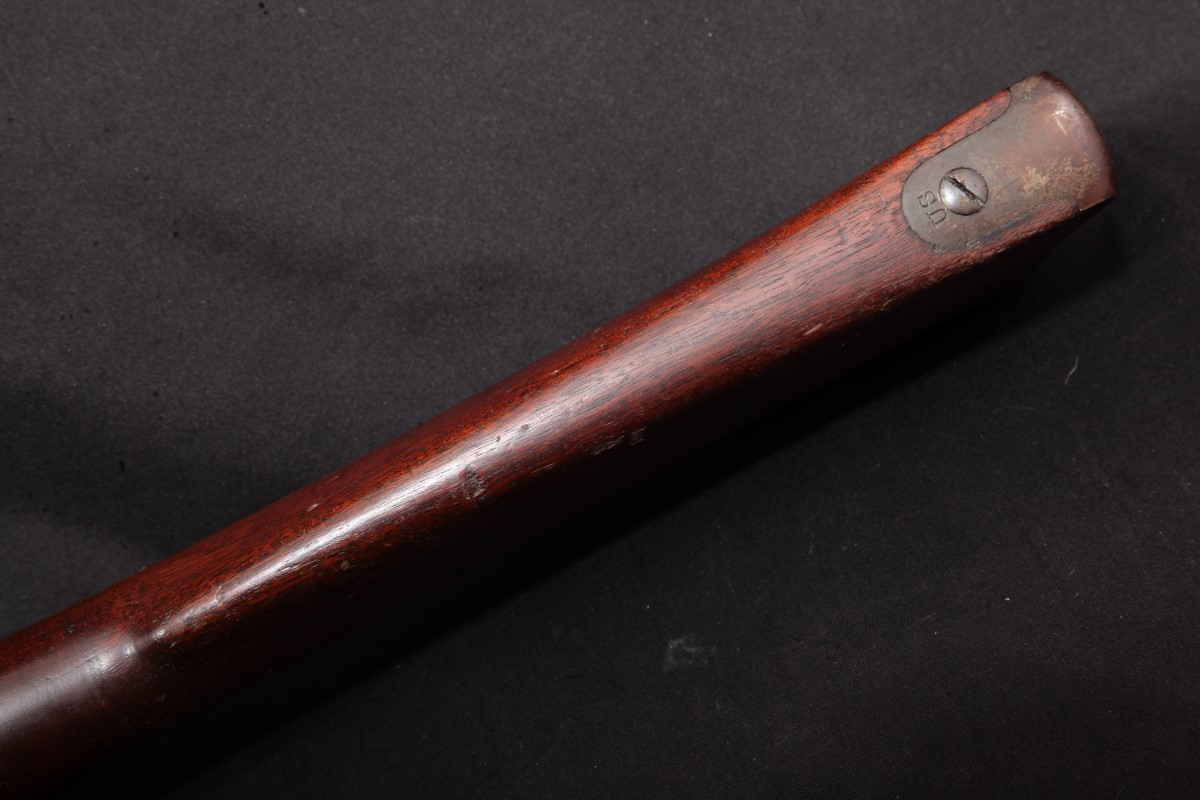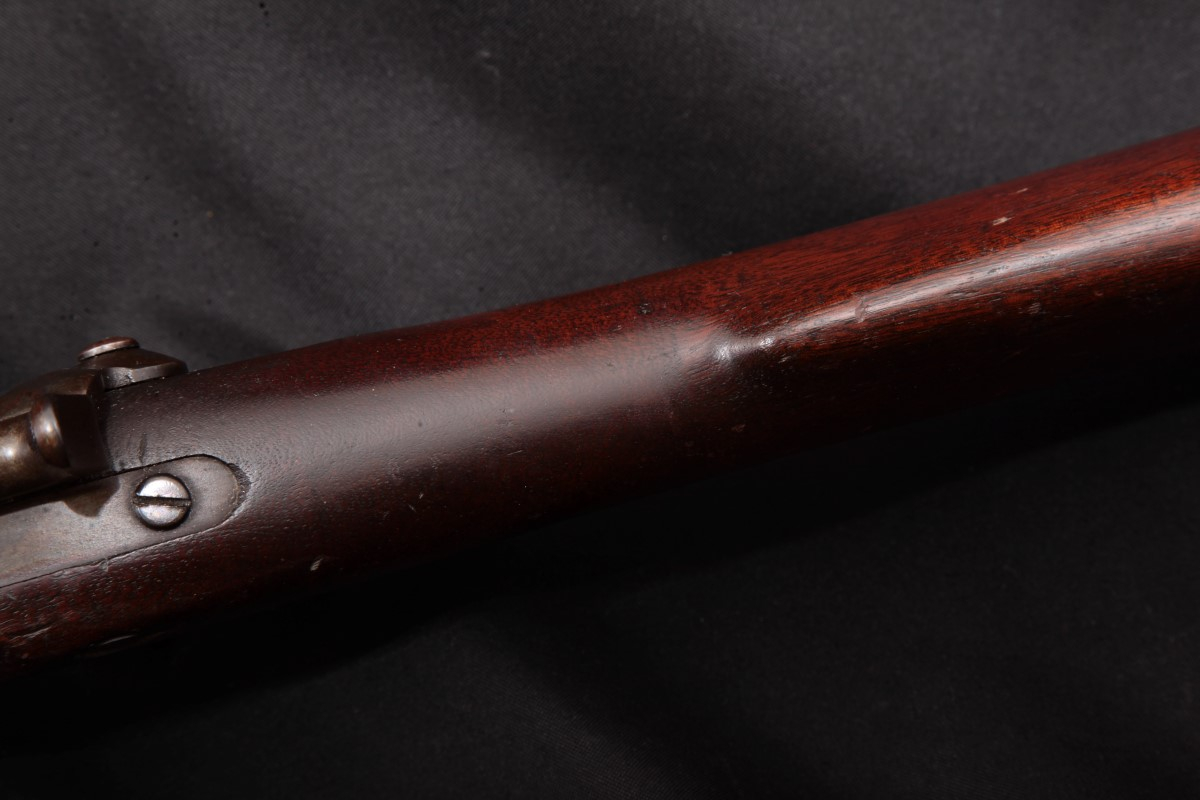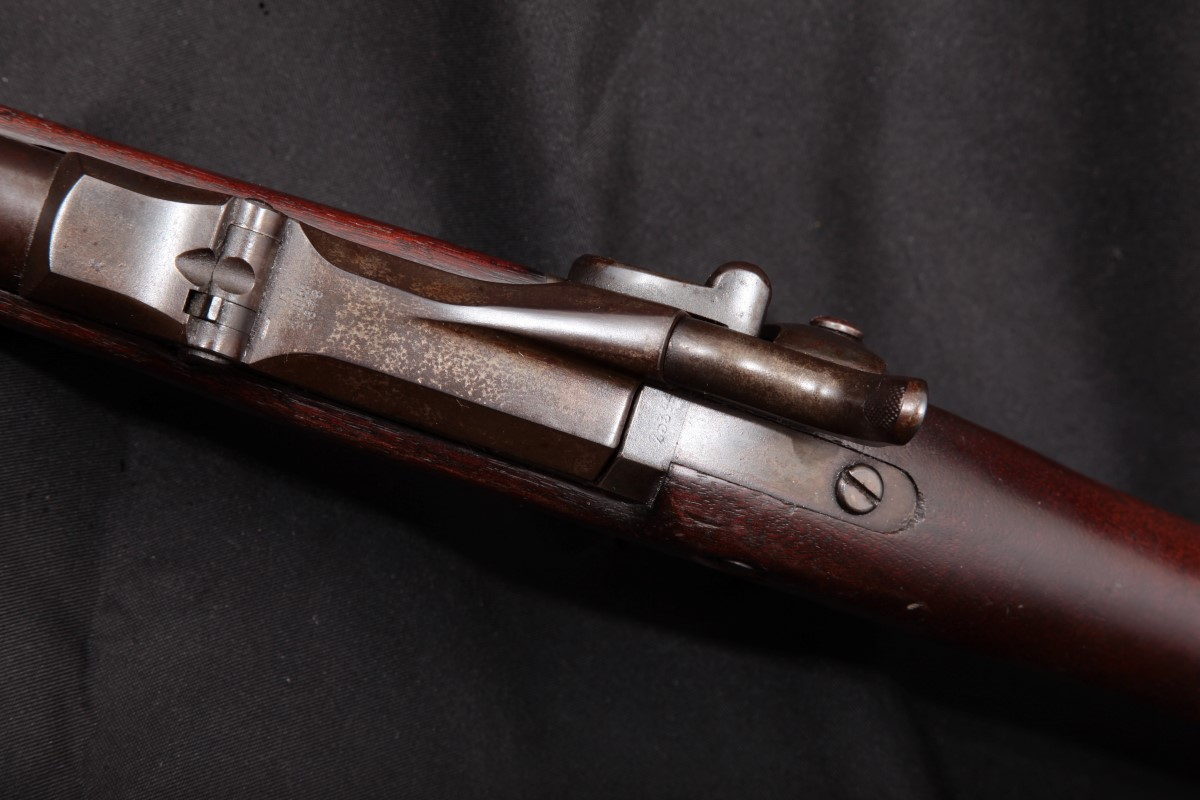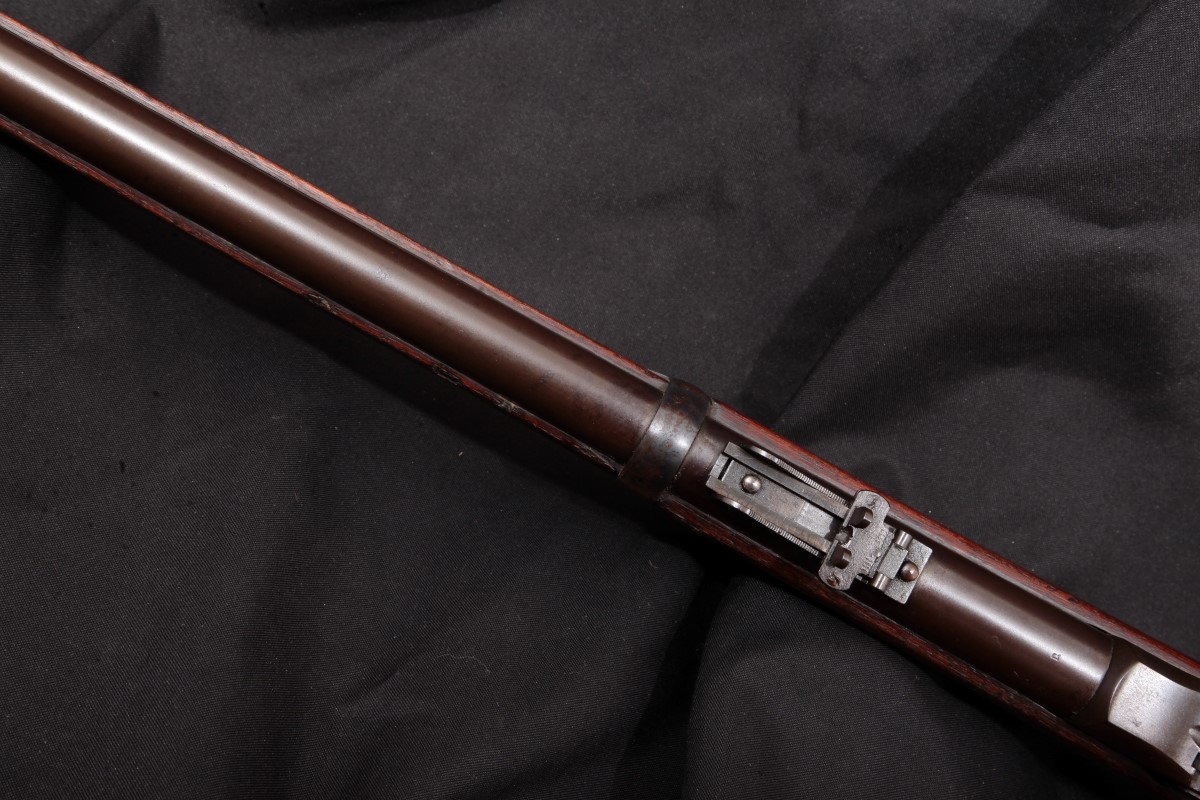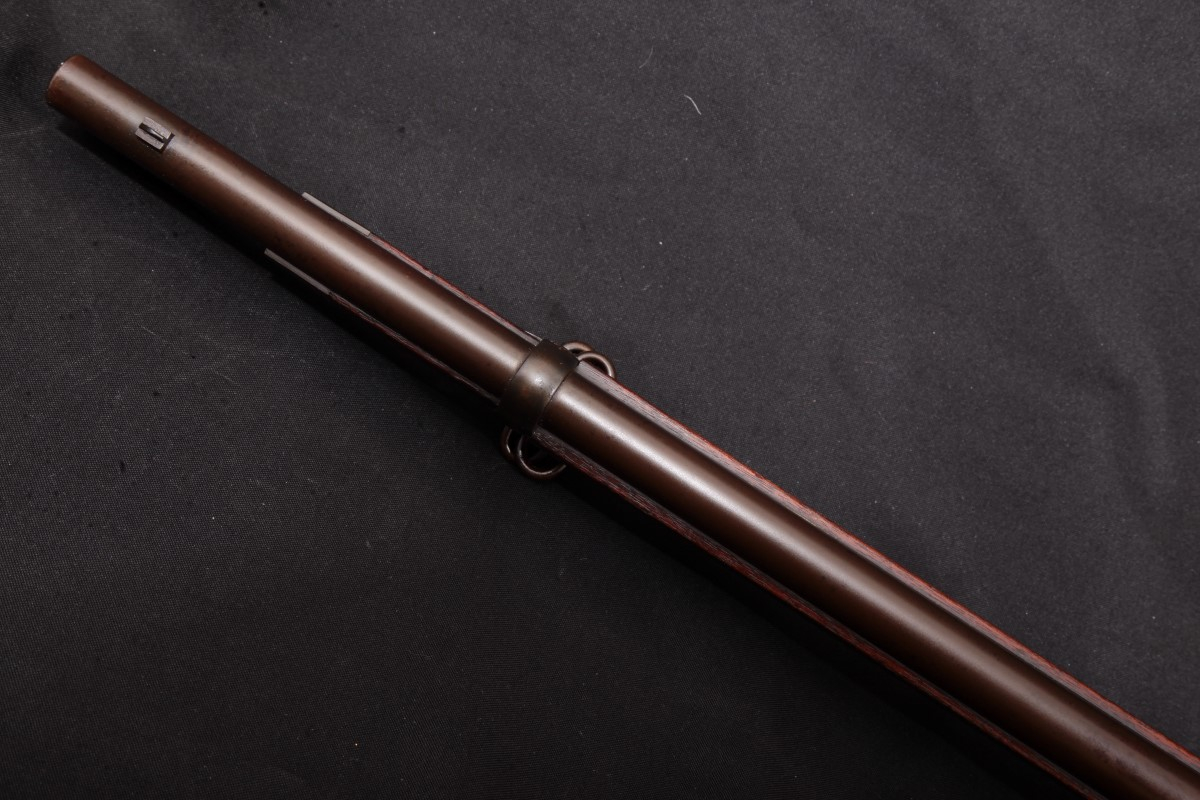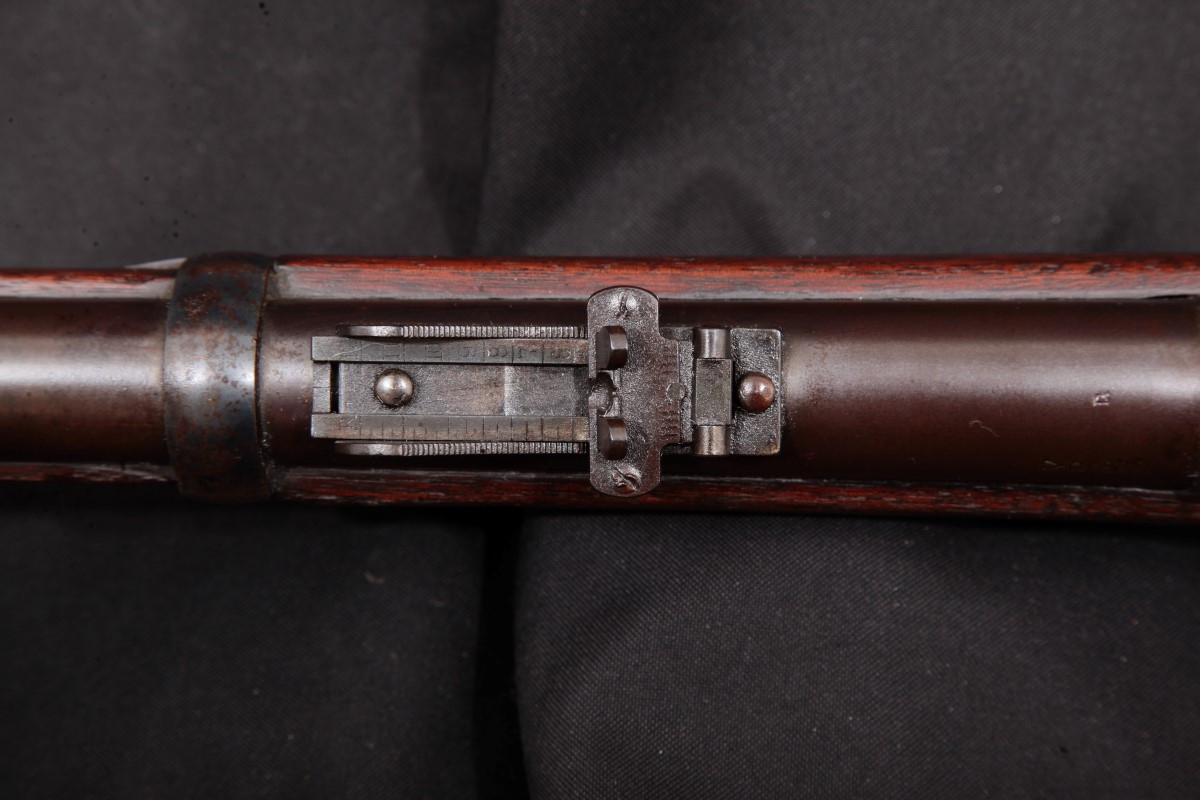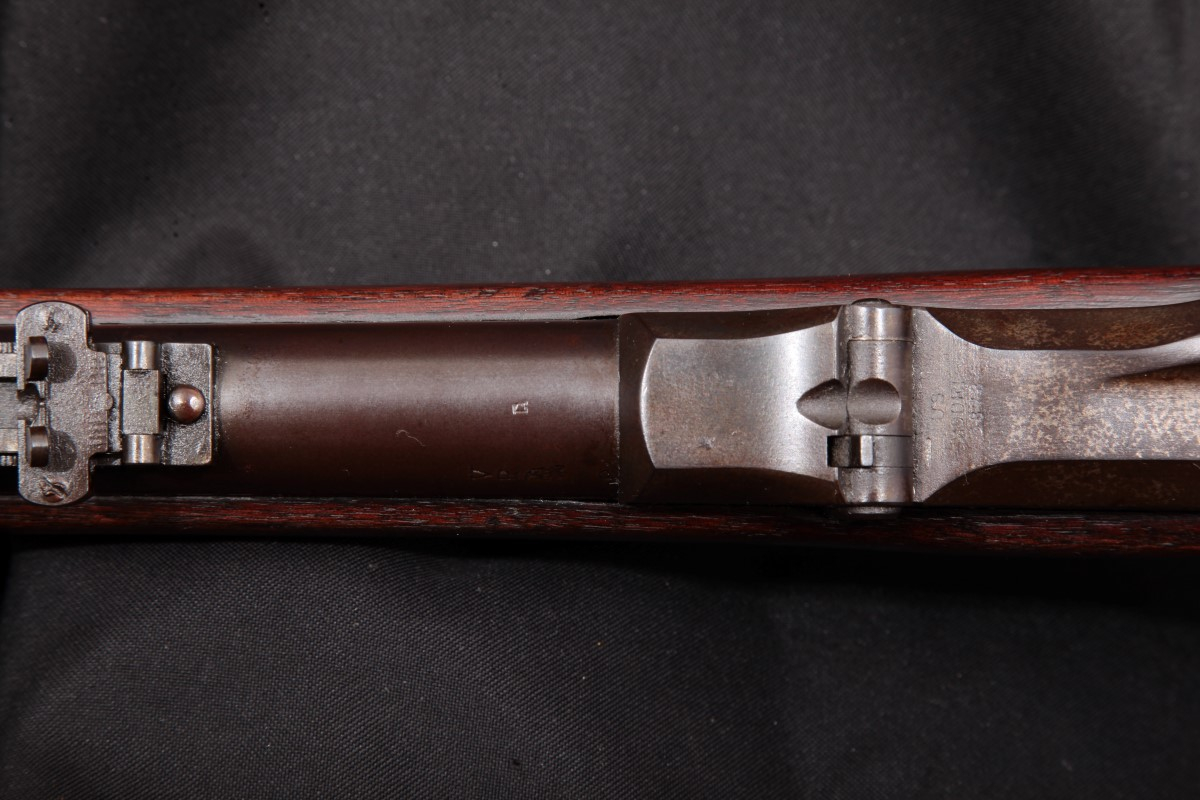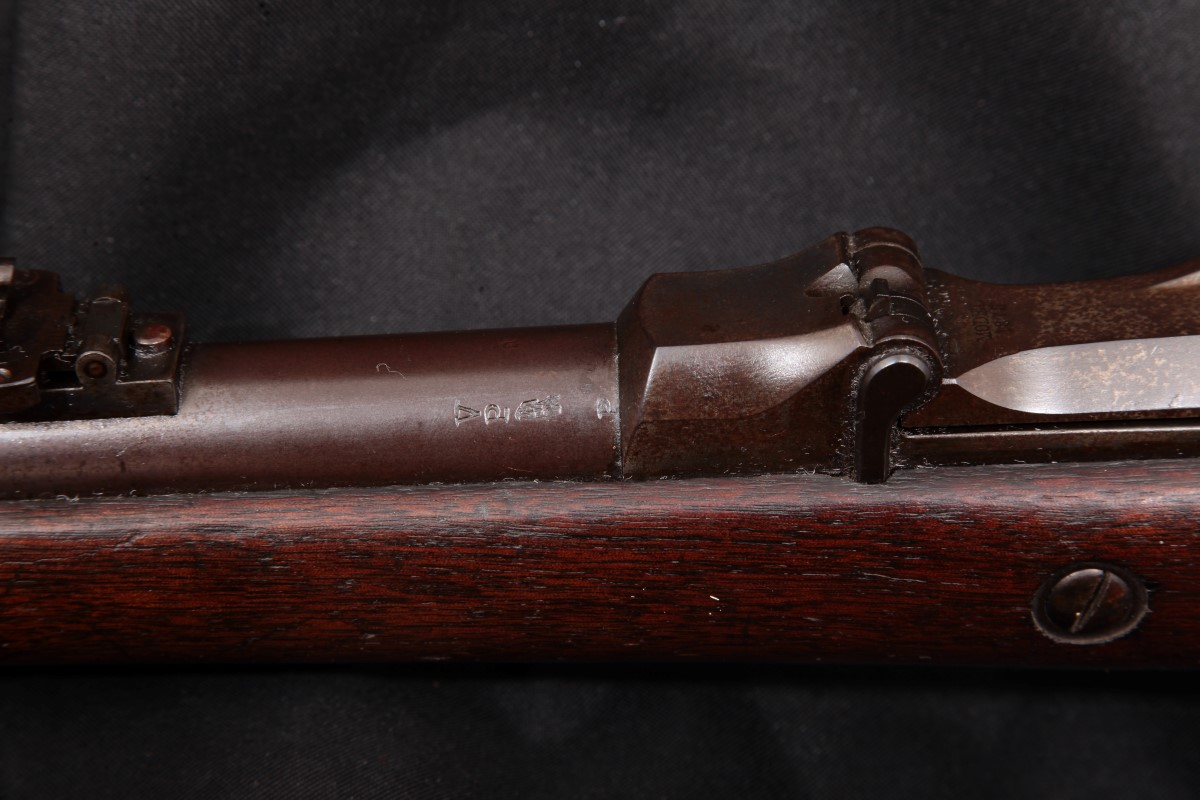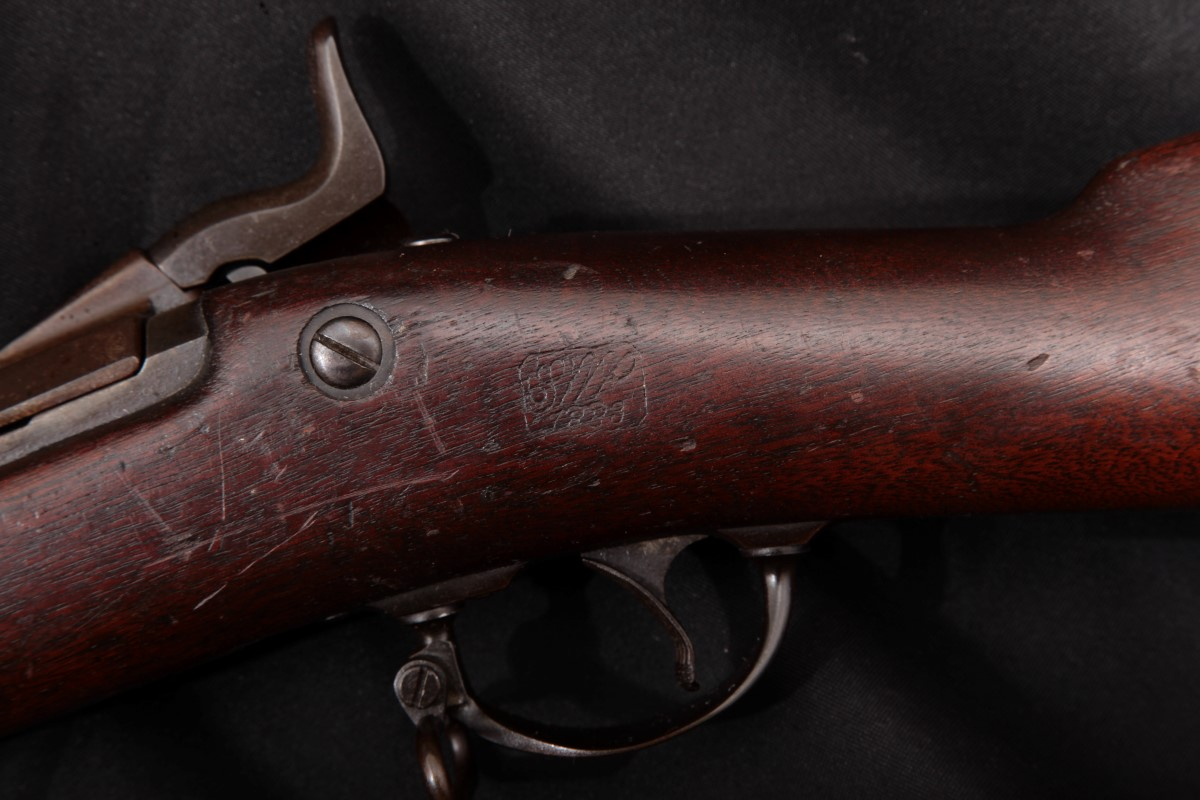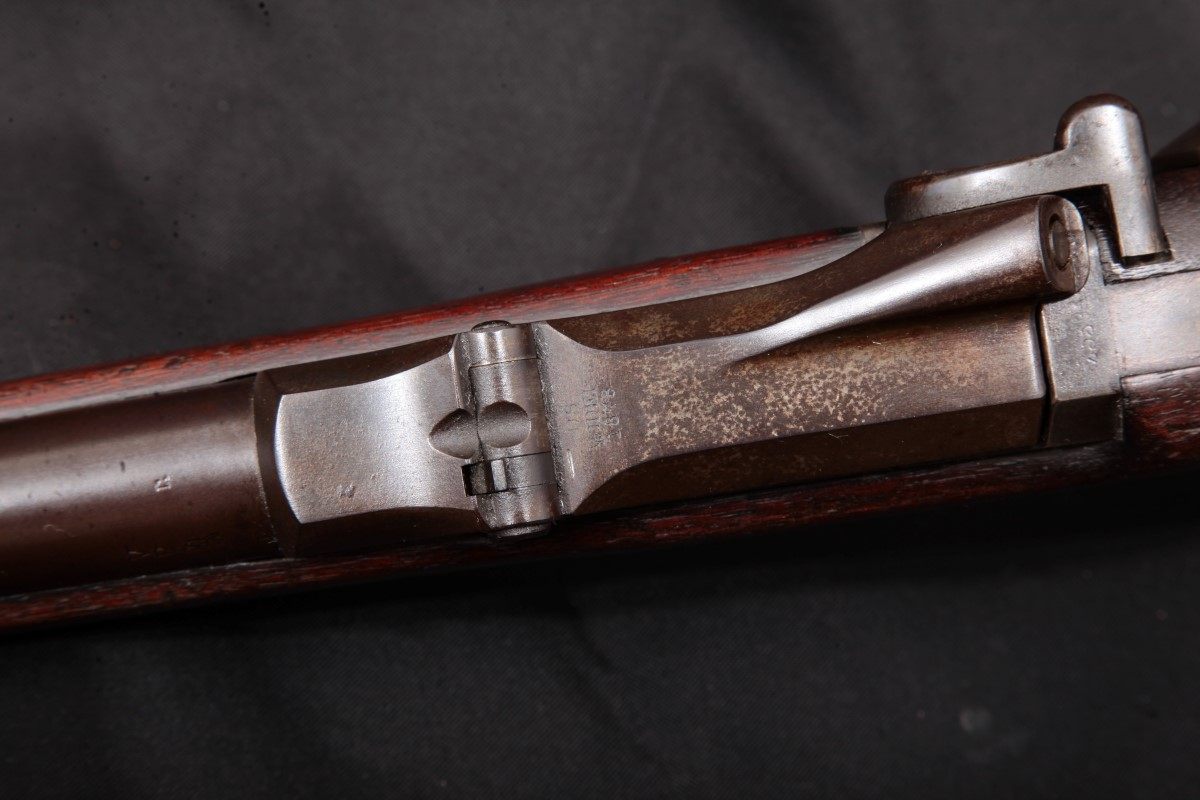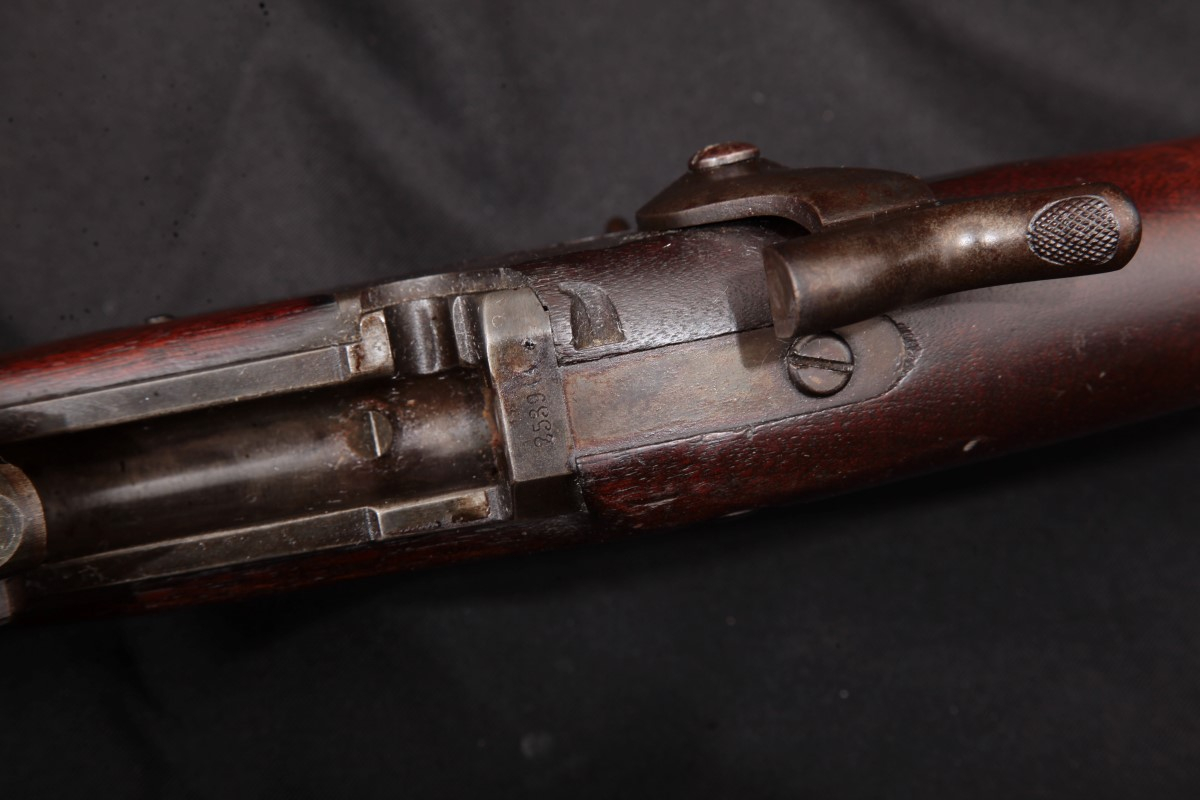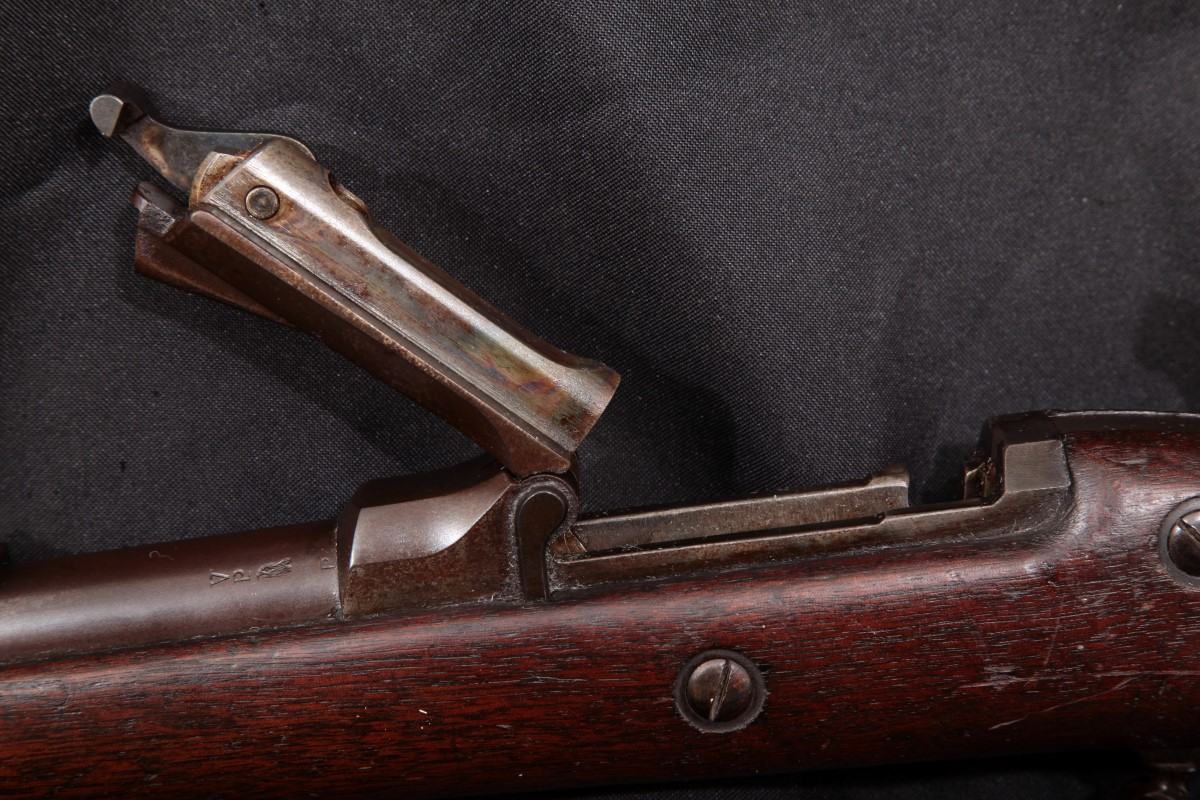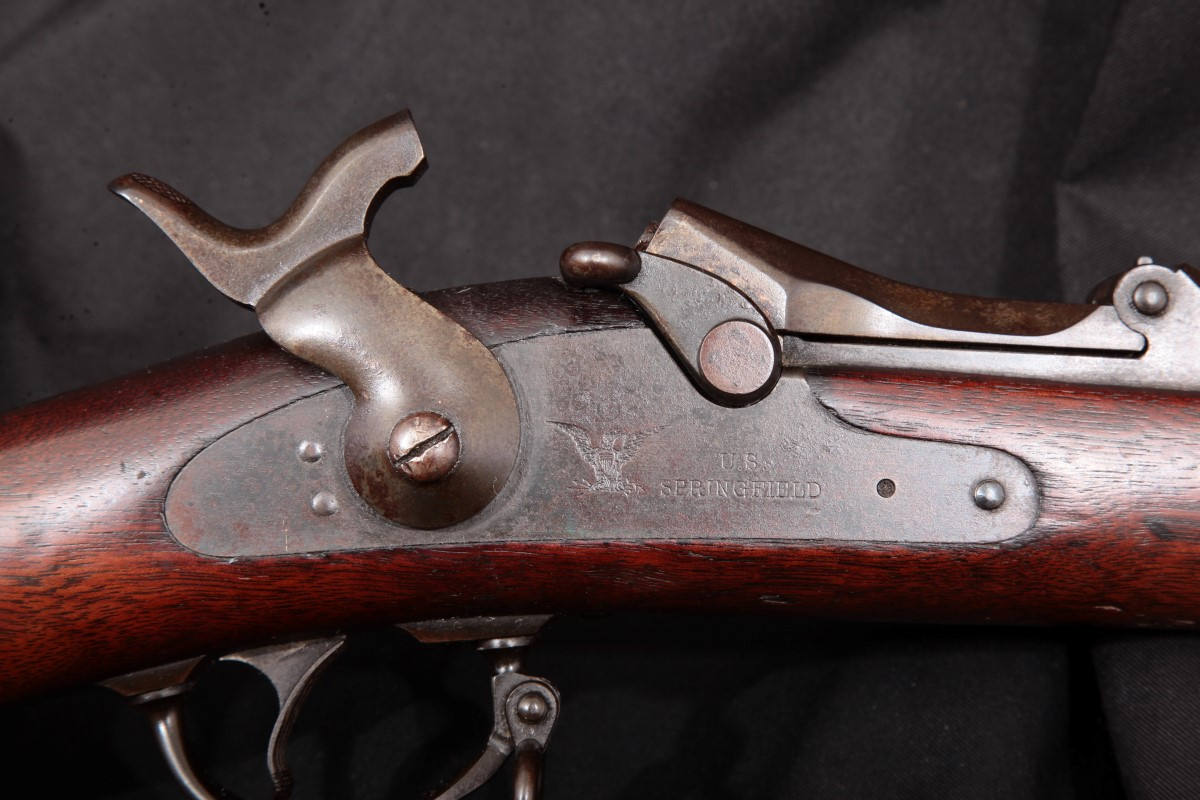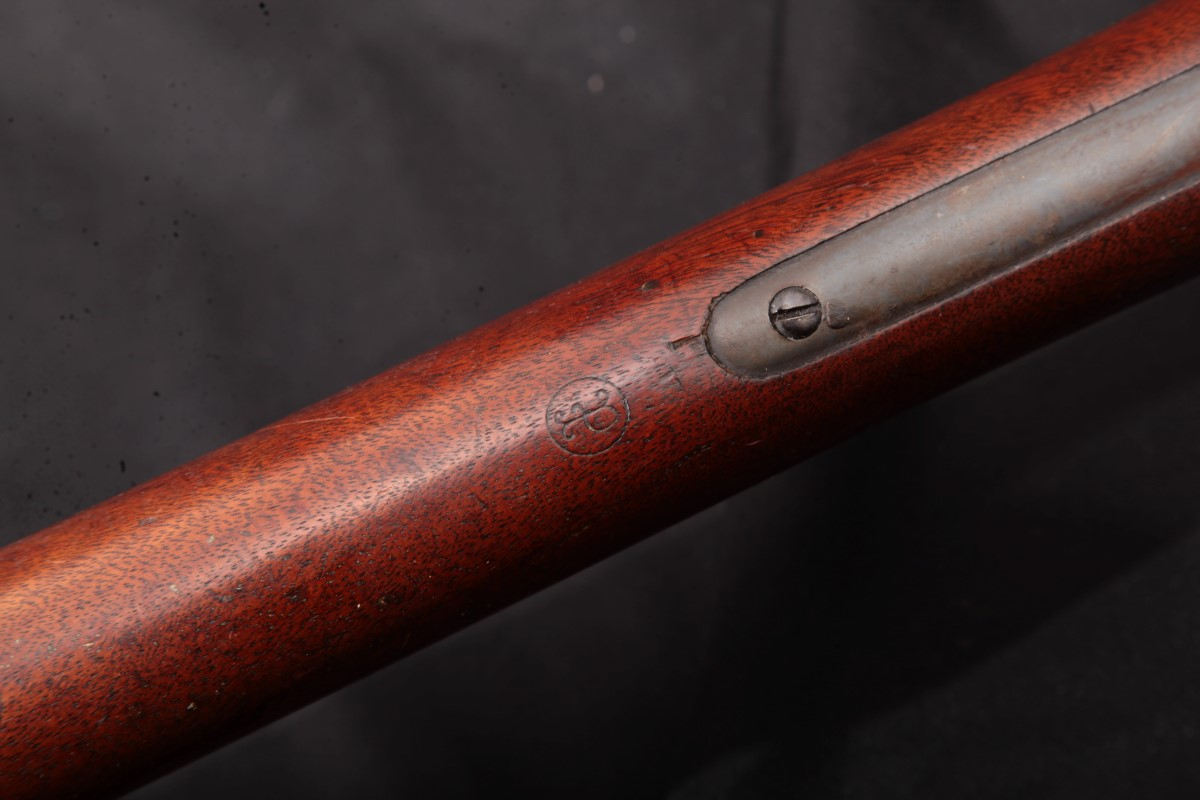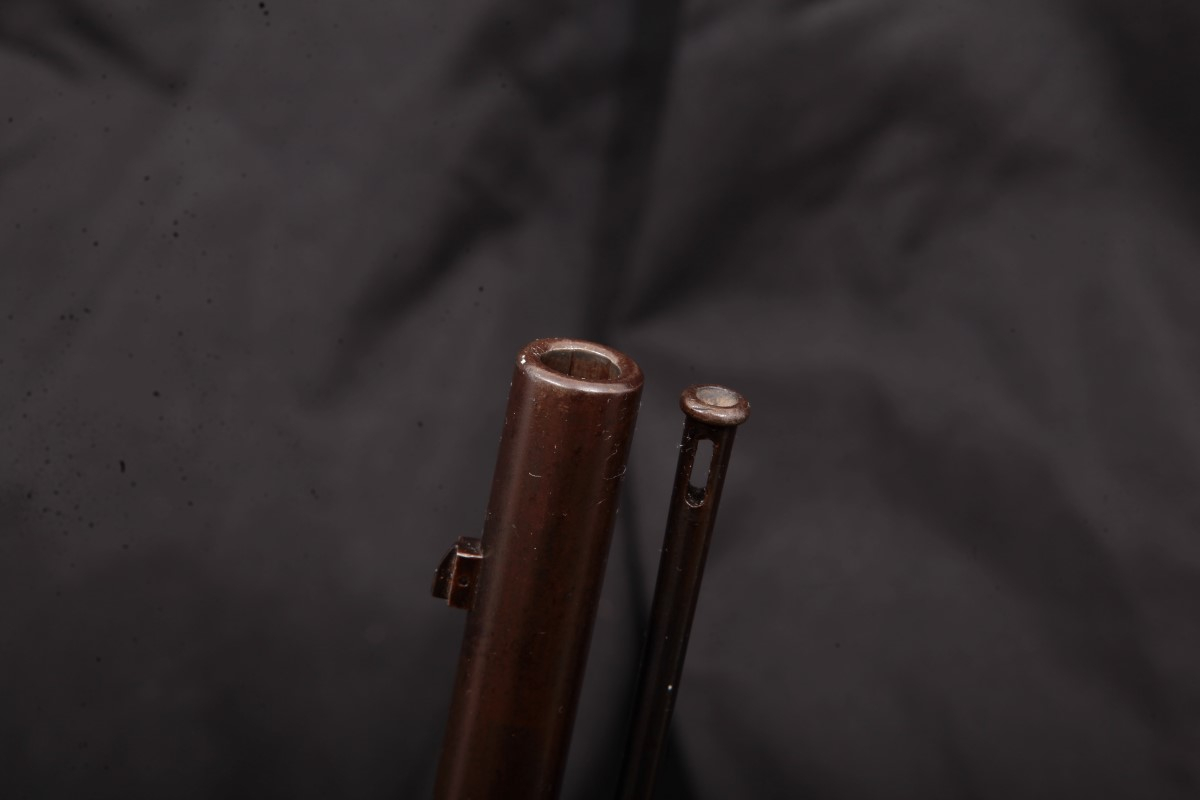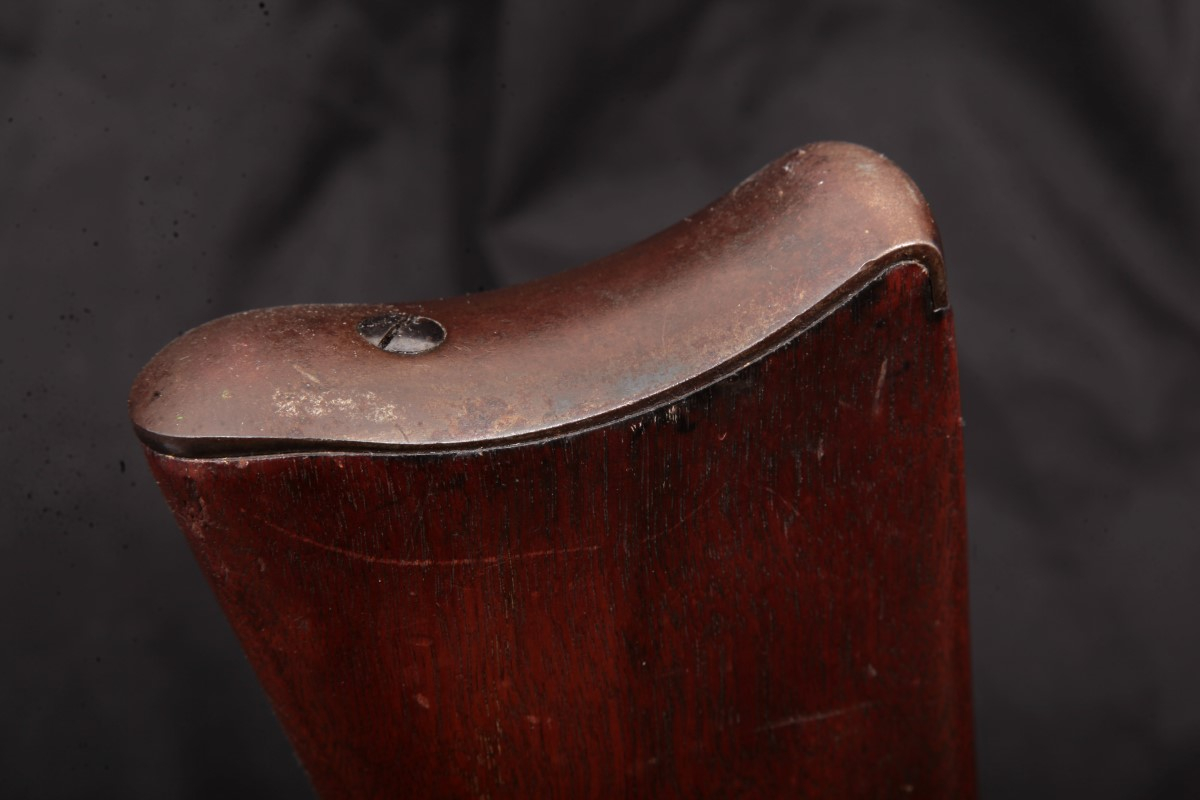 The Model 1873 "Trapdoor" Springfield was the first standard-issue breech-loading rifle adopted by the United States Army.
  The Model 1873, Model 1884 and 1888 Trapdoors were the main service rifles of the U.S. Military until they were gradually replaced by the Springfield Model 1892 bolt-action rifle.
  The Model 1879 was not an official model, but came about to make collecting rifles easier. The differences between the Model 1879 and 1873 models were a longer comb and a thicker receiver with a low arched breechblock.
  This is a Model 1879 rifle with an original finish. It retains clear markings including the cartouche on the left side of the stock and the scripted proof mark behind the lower tang.