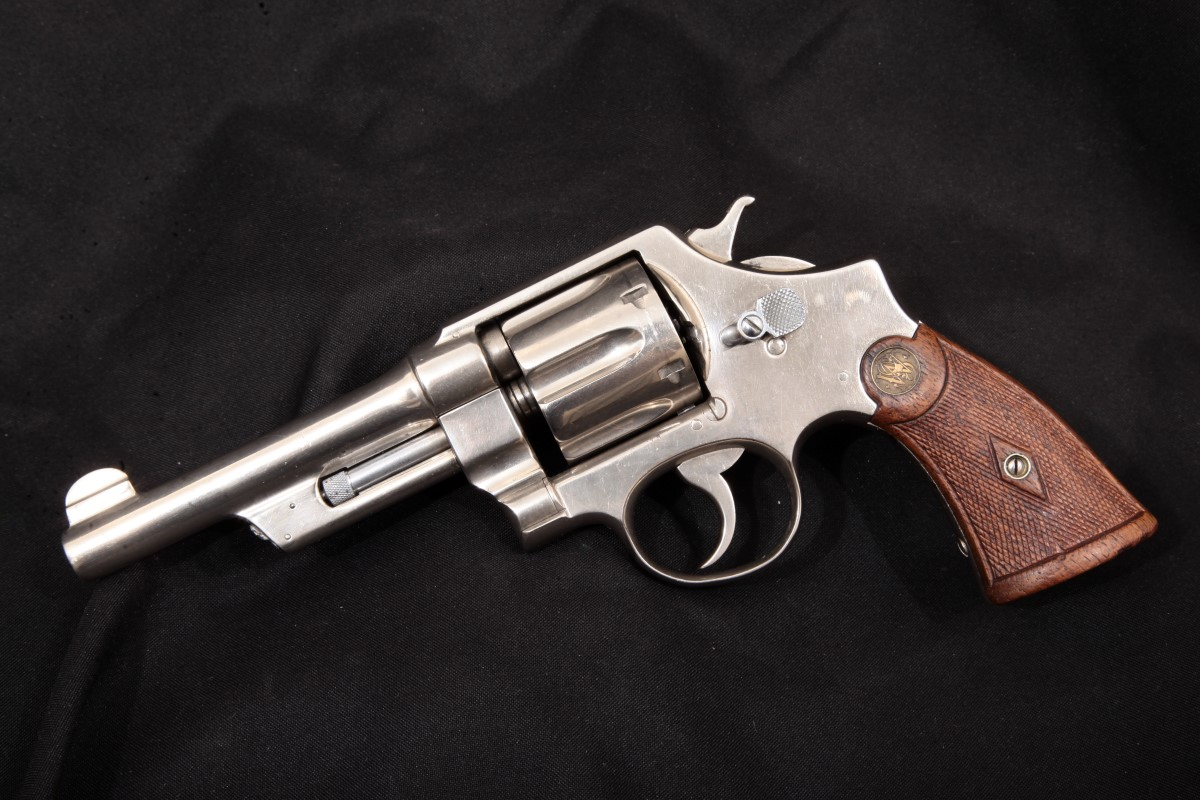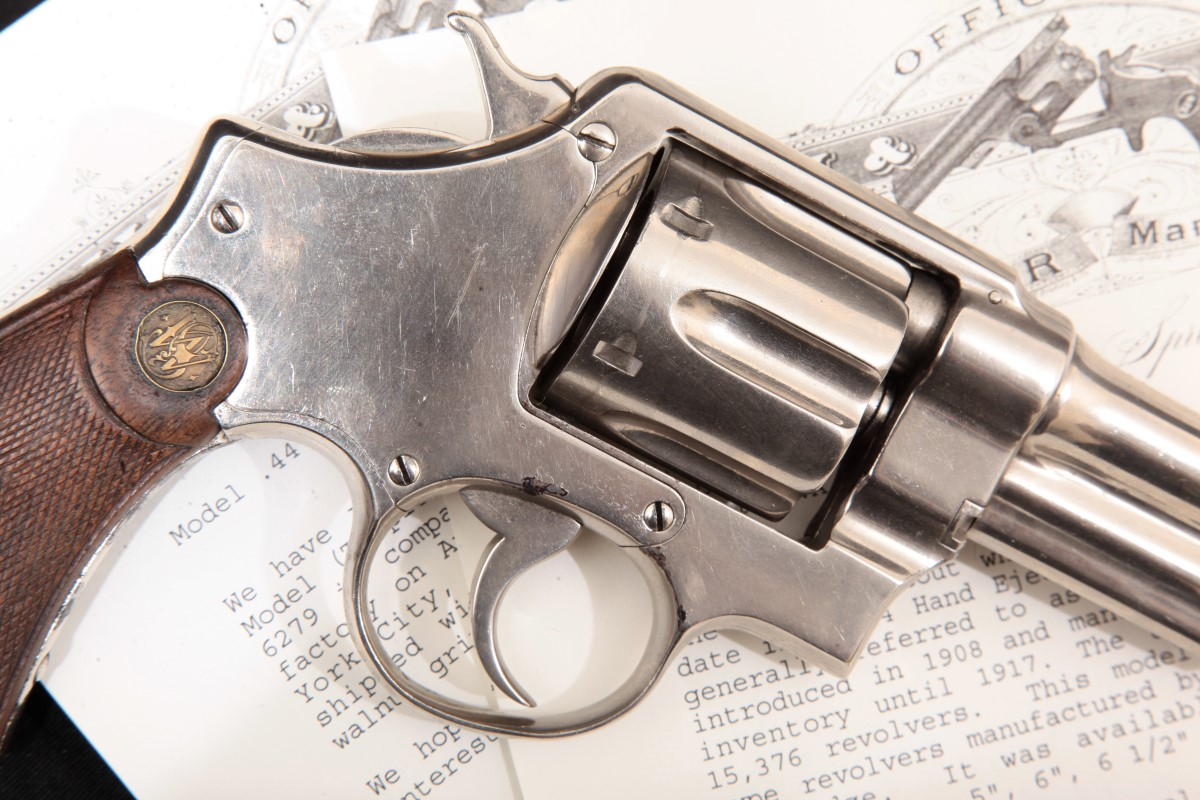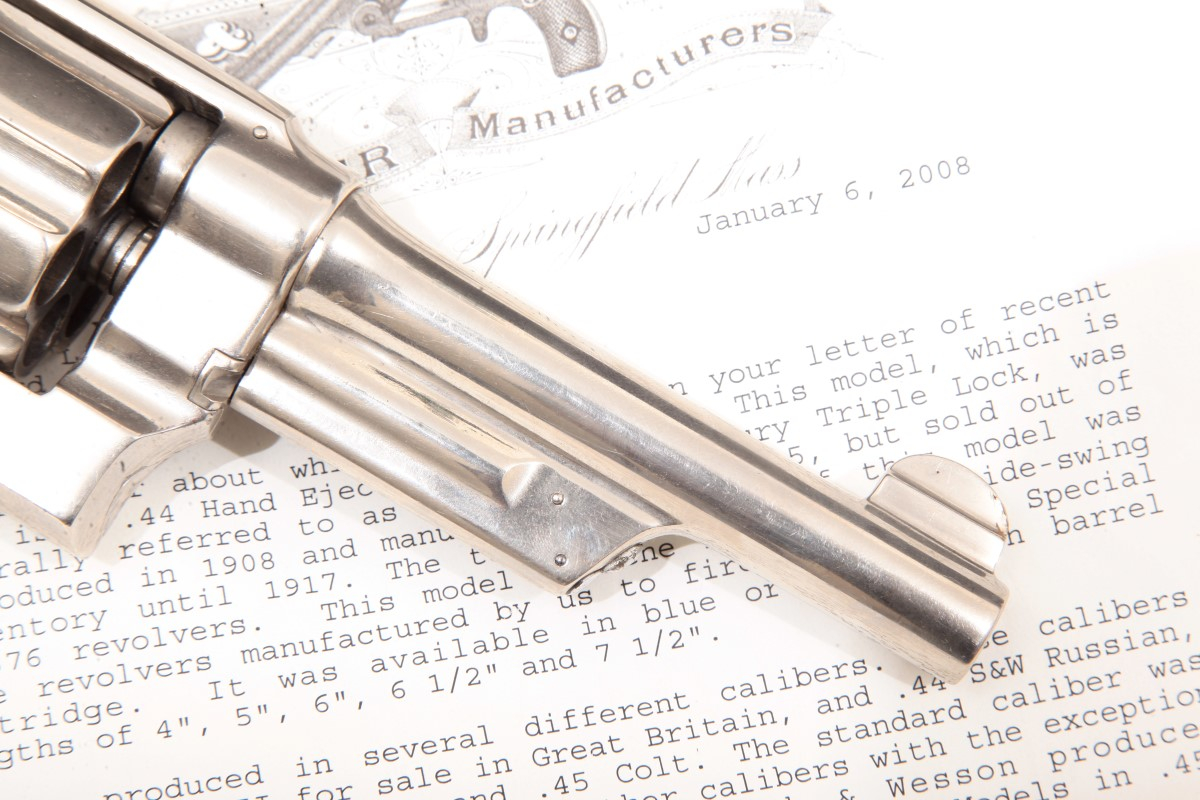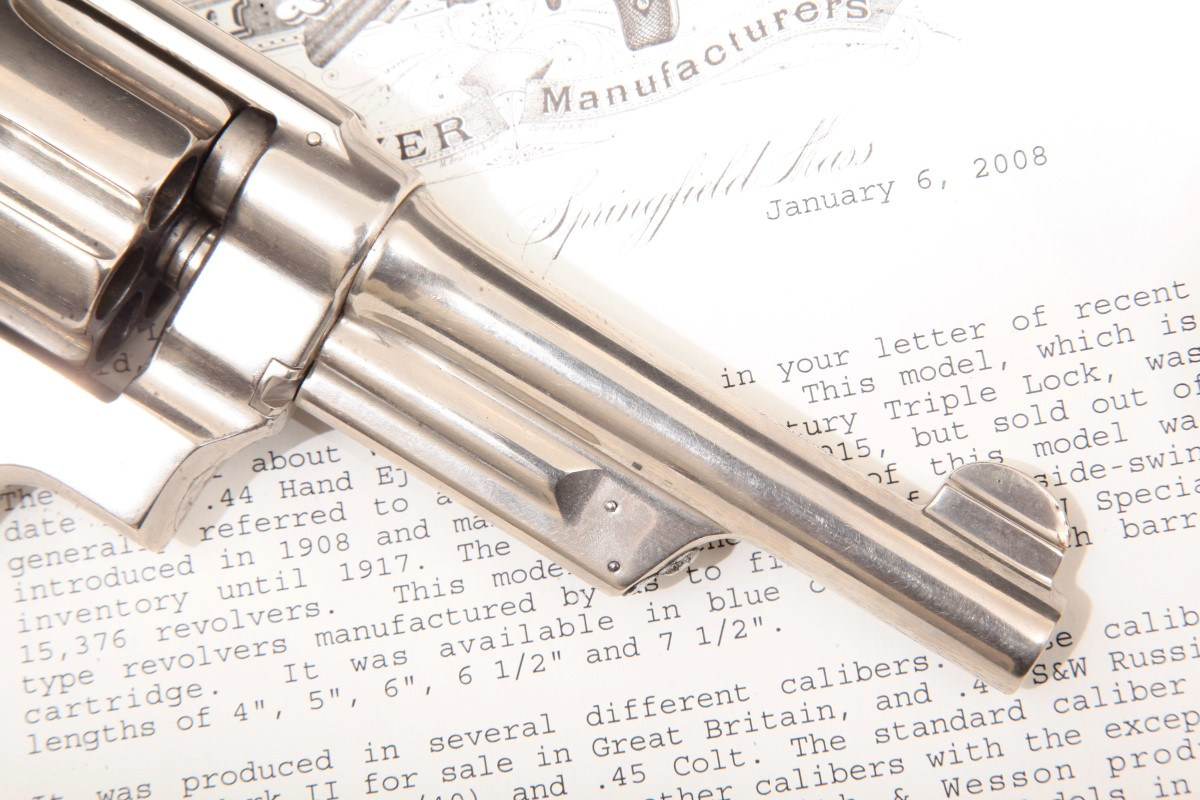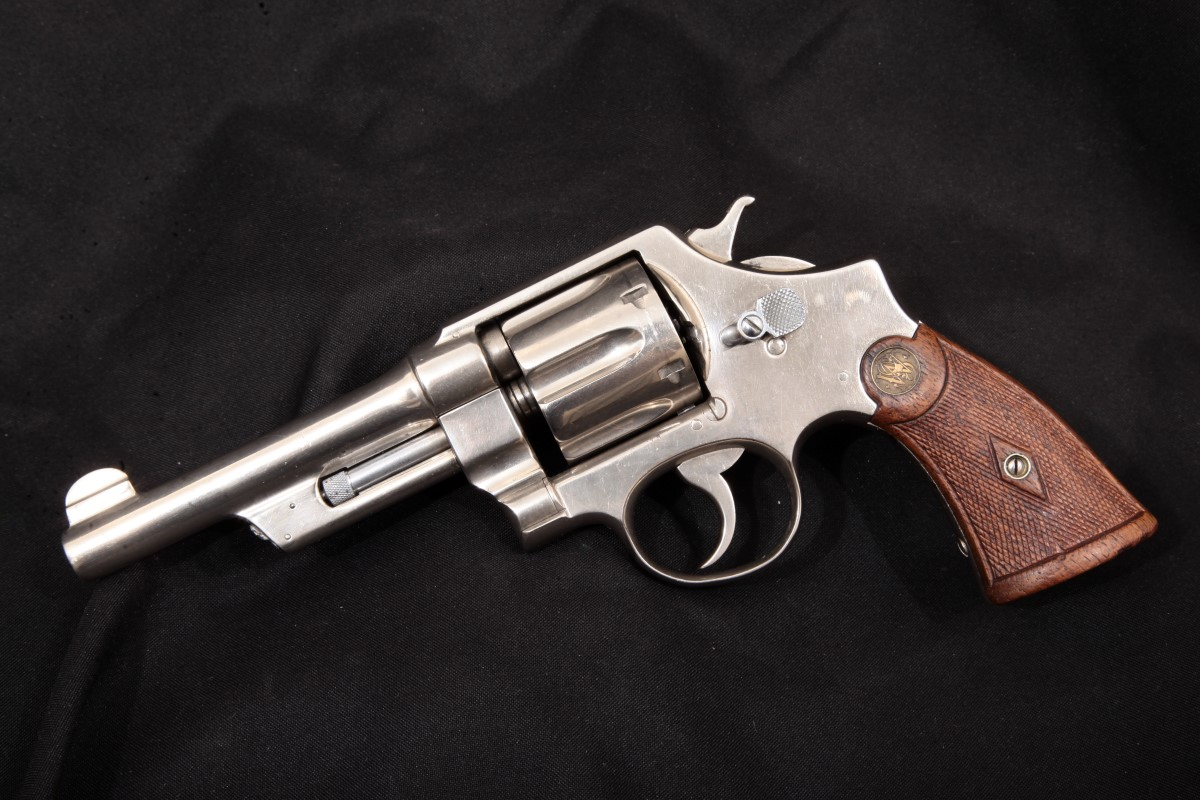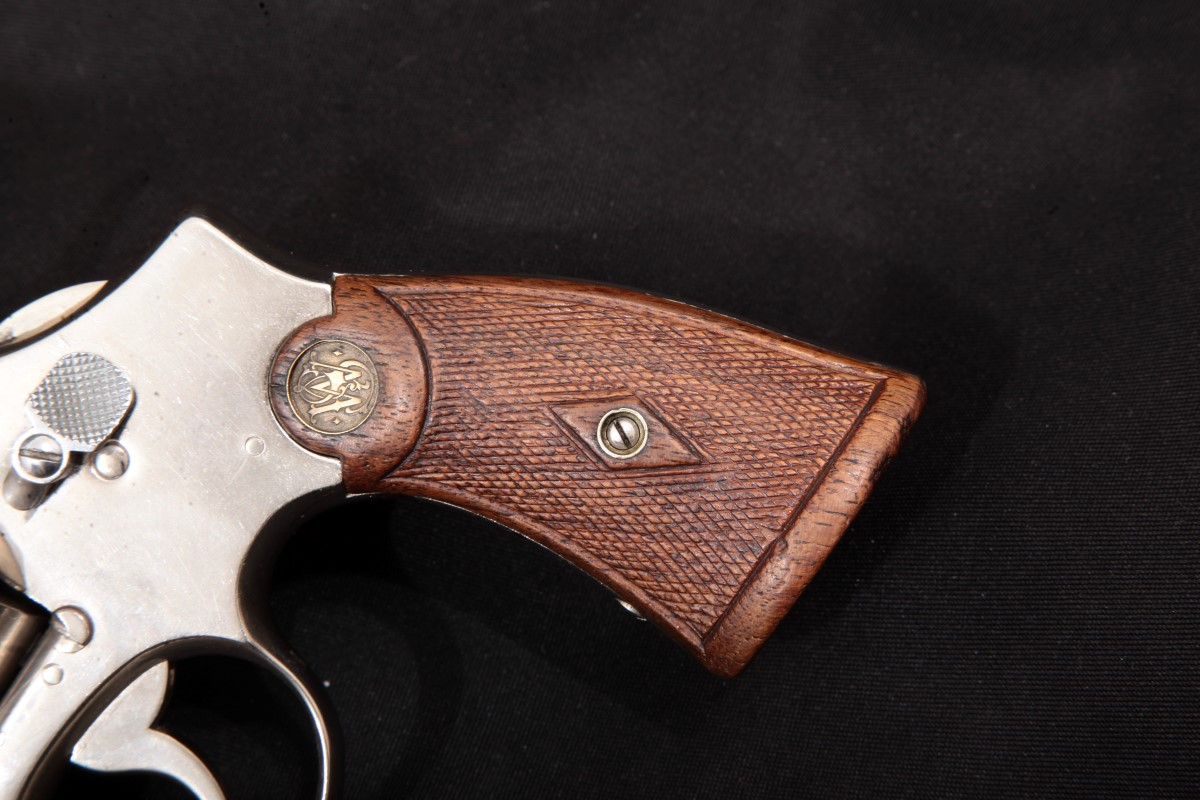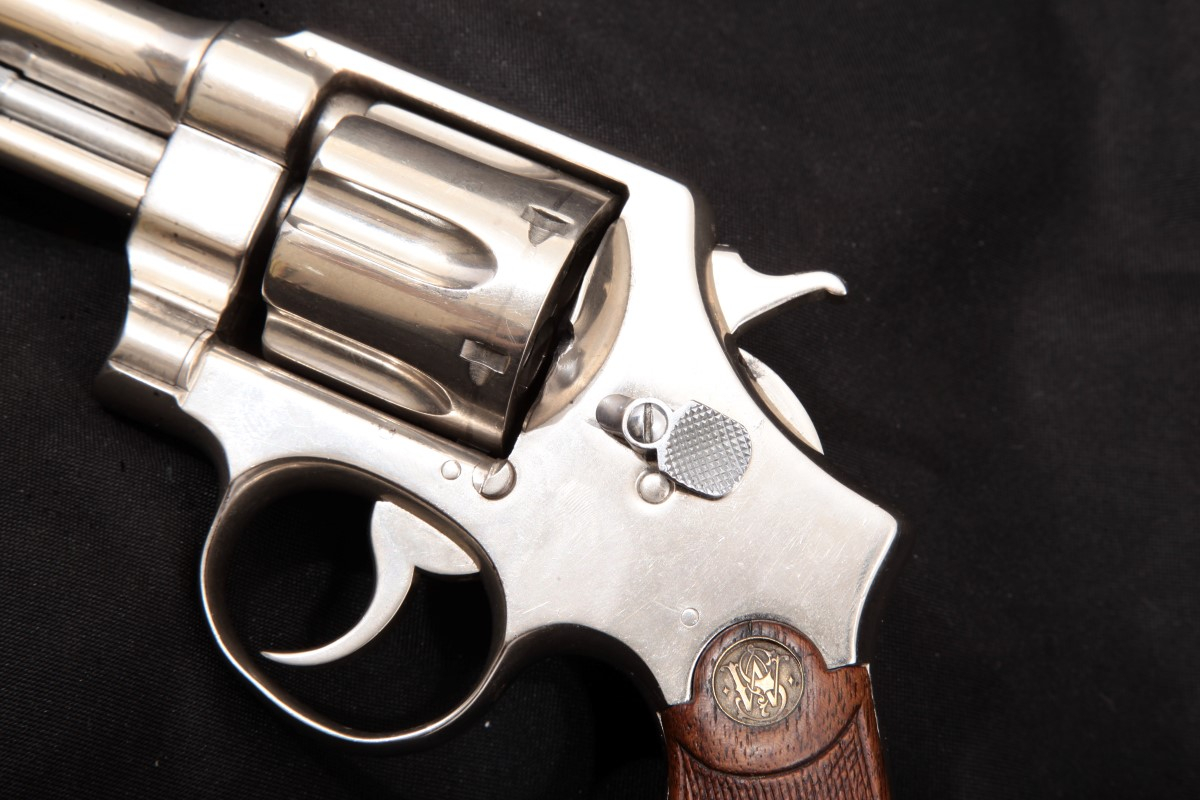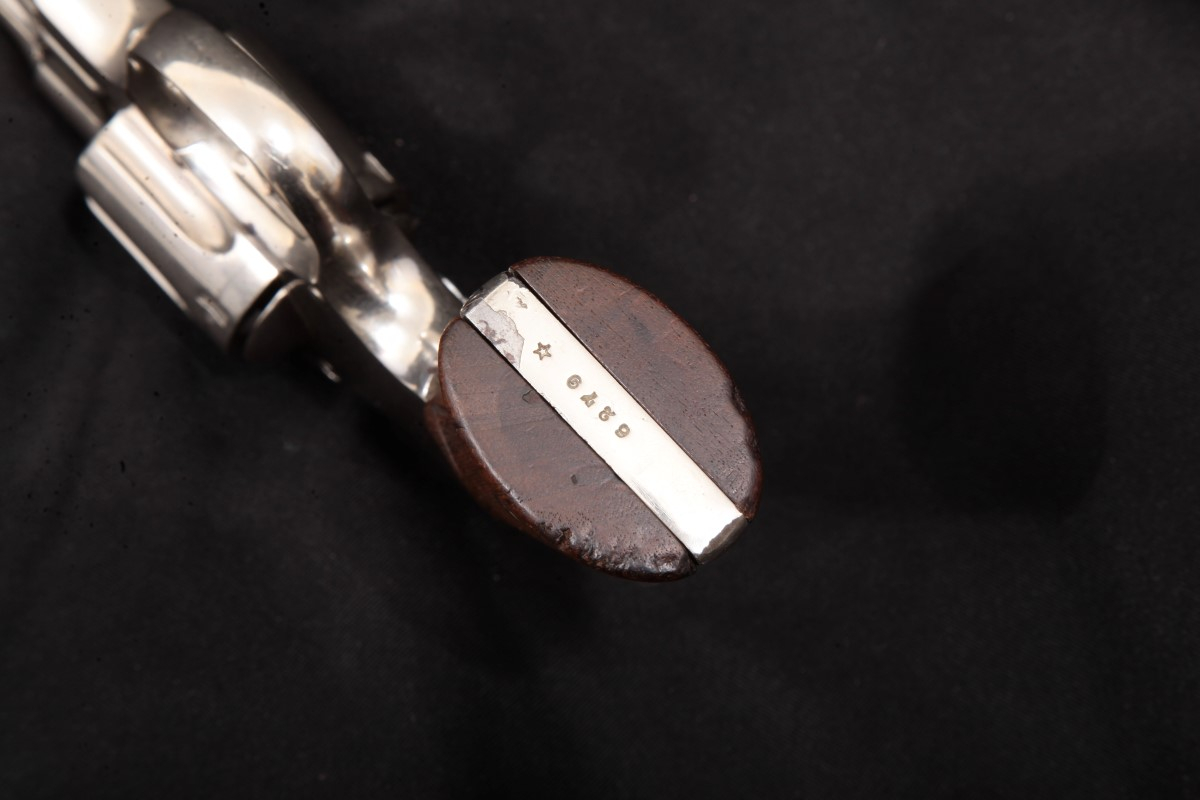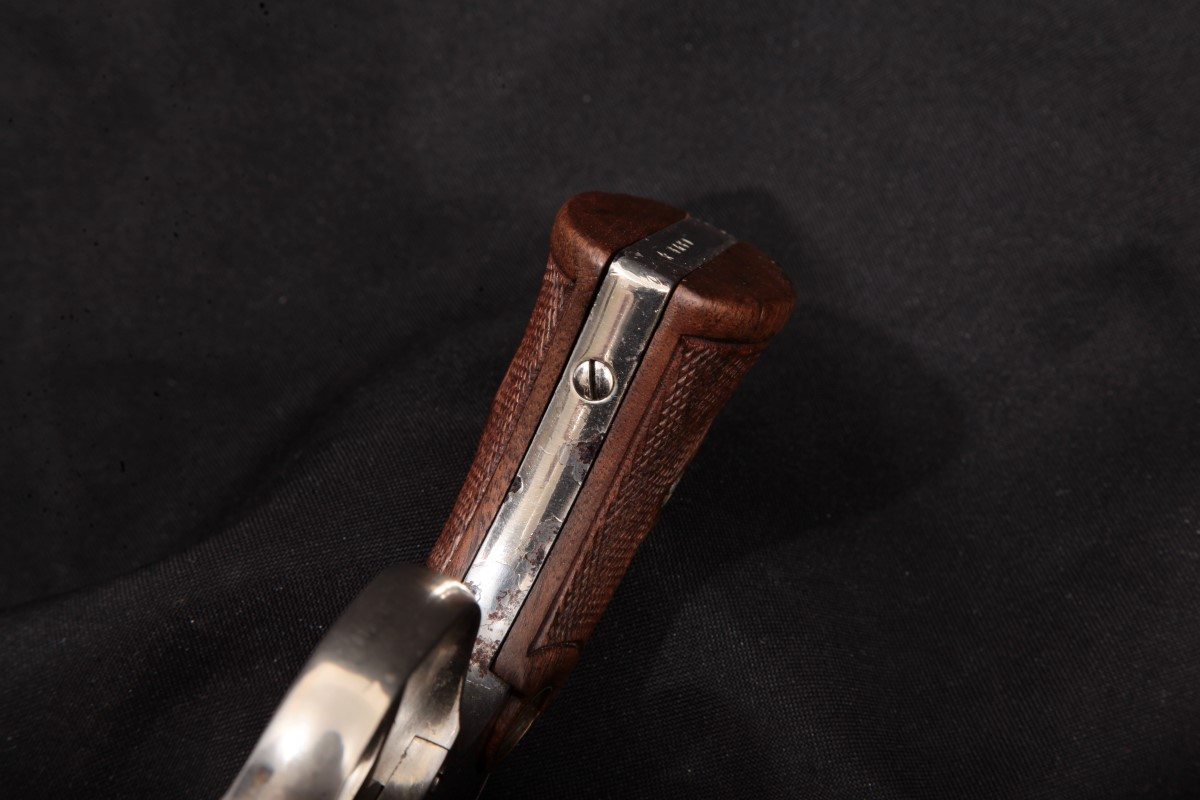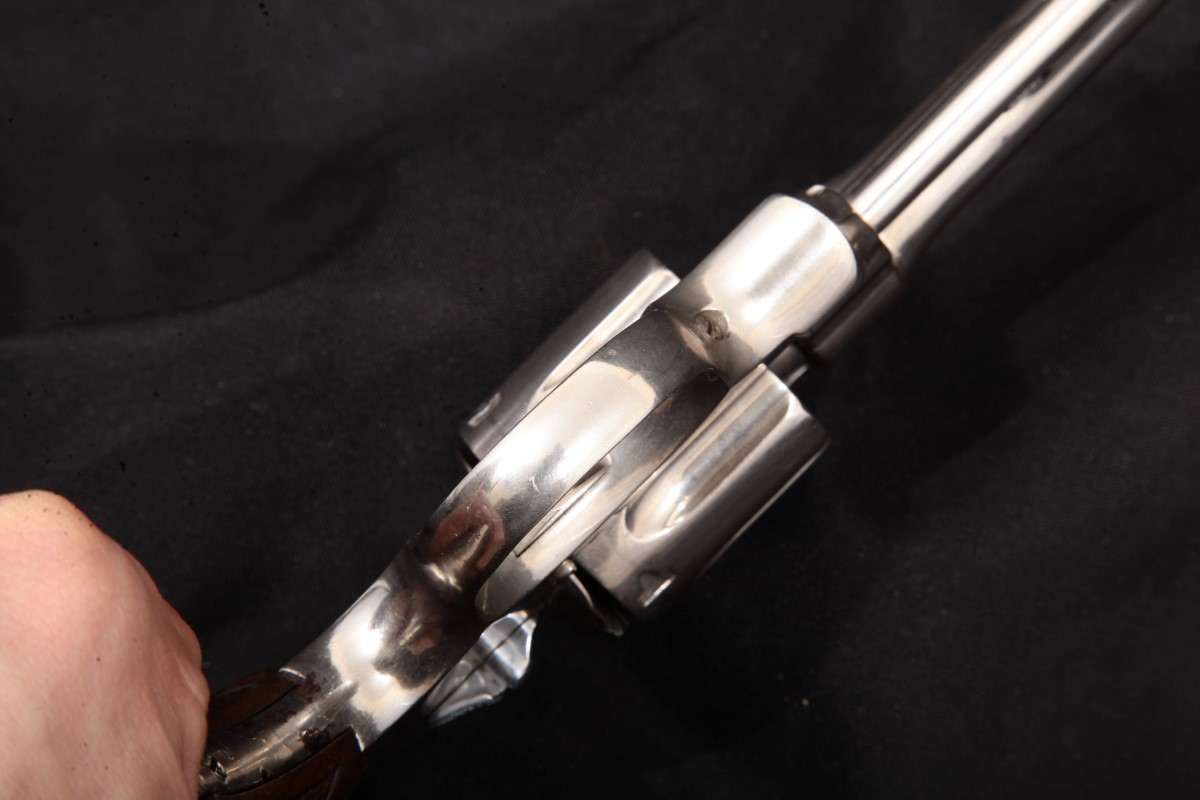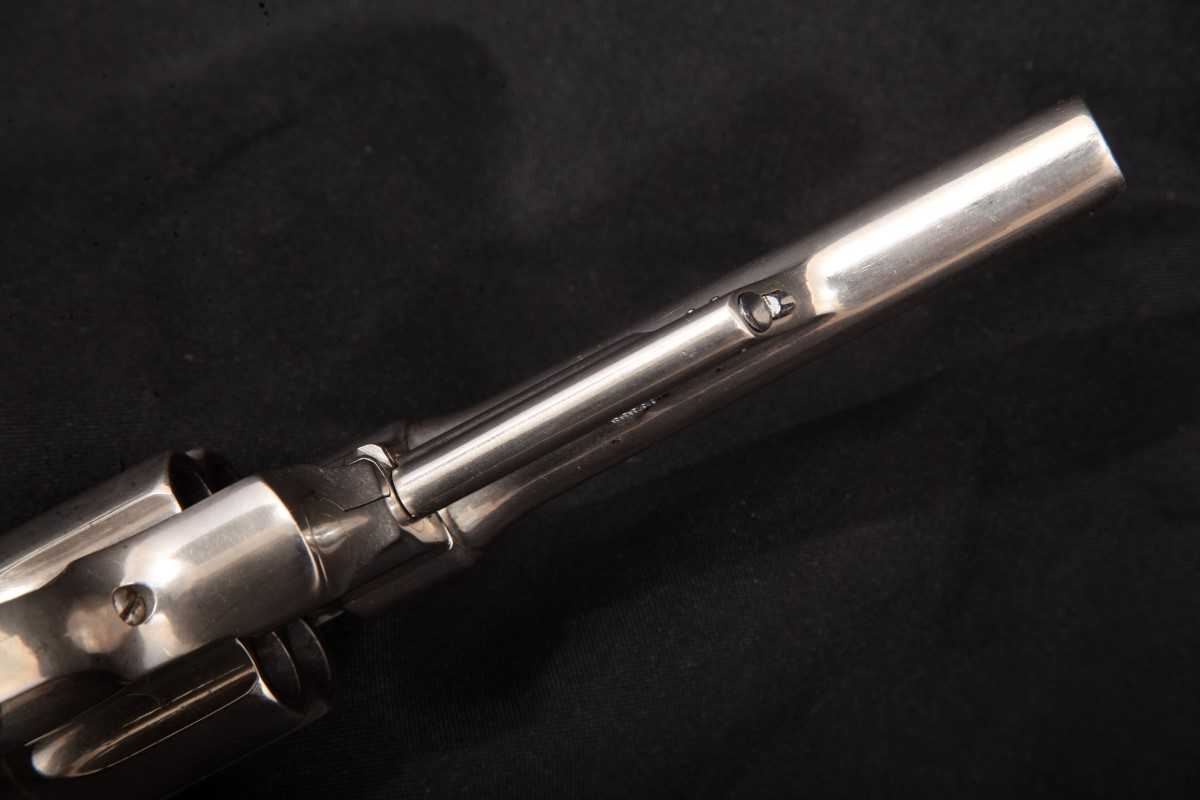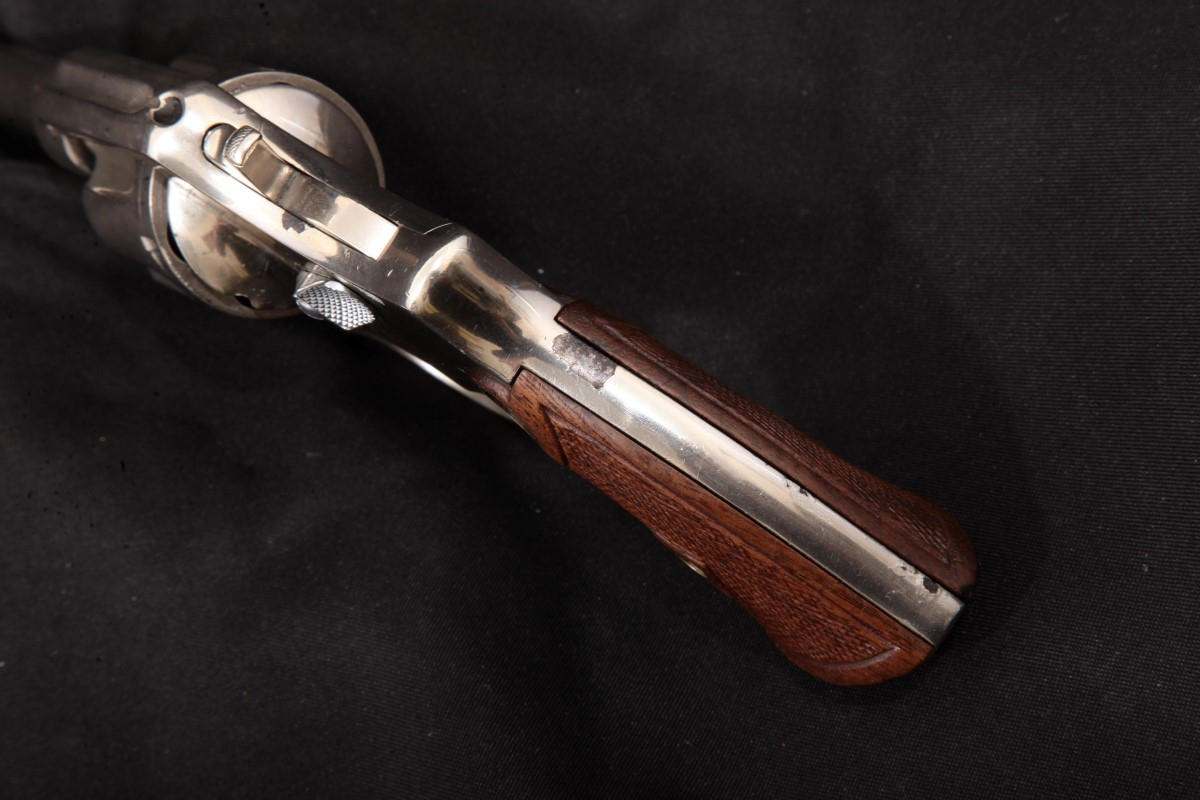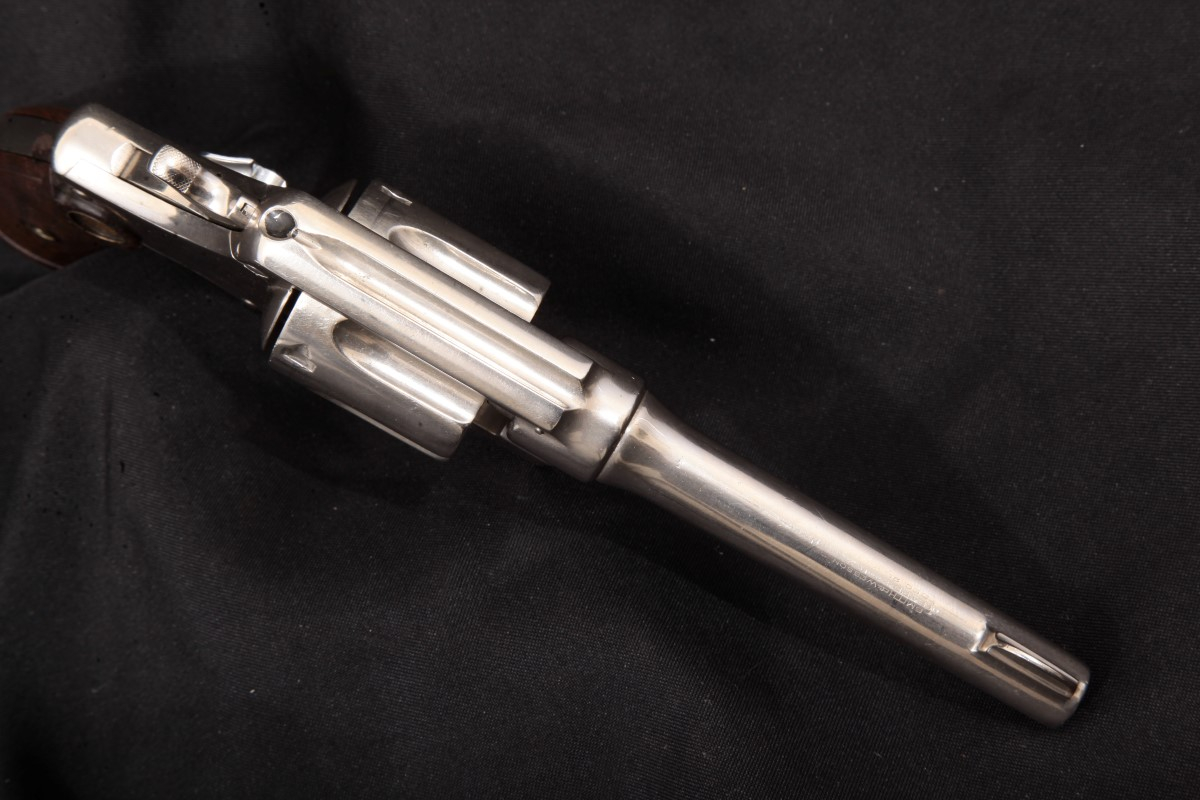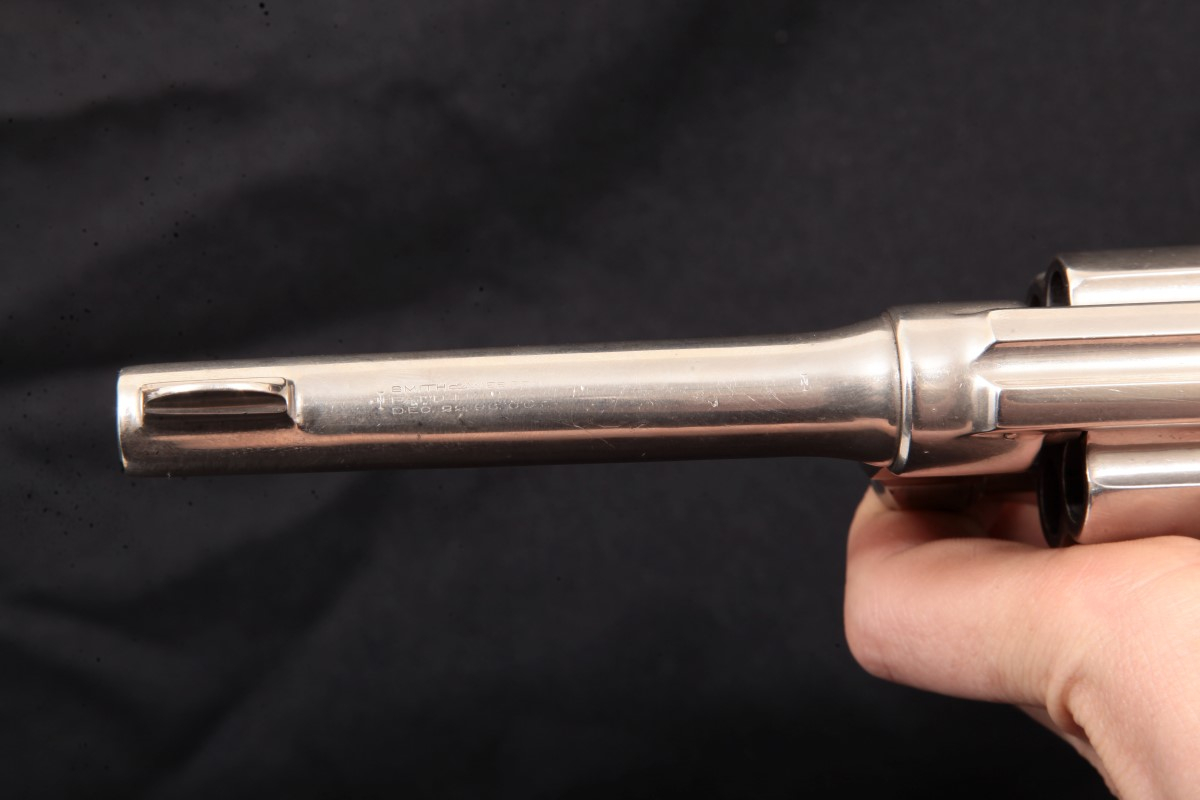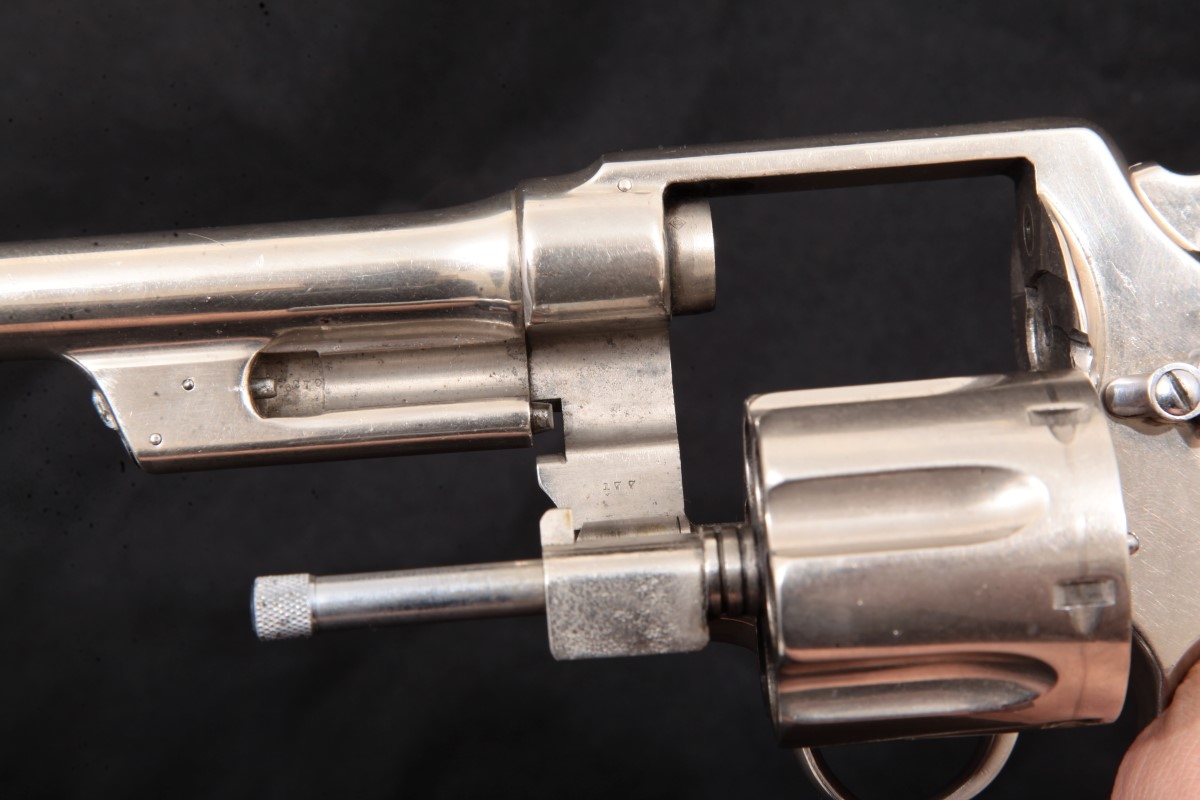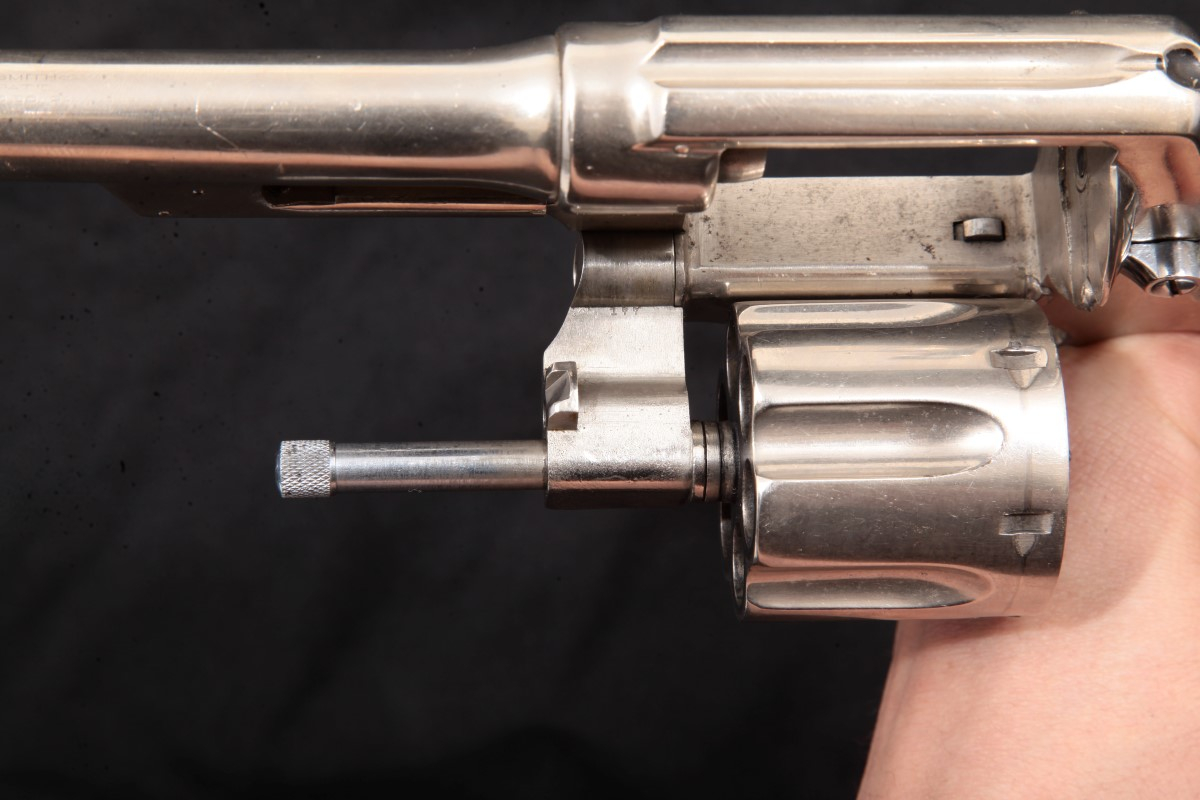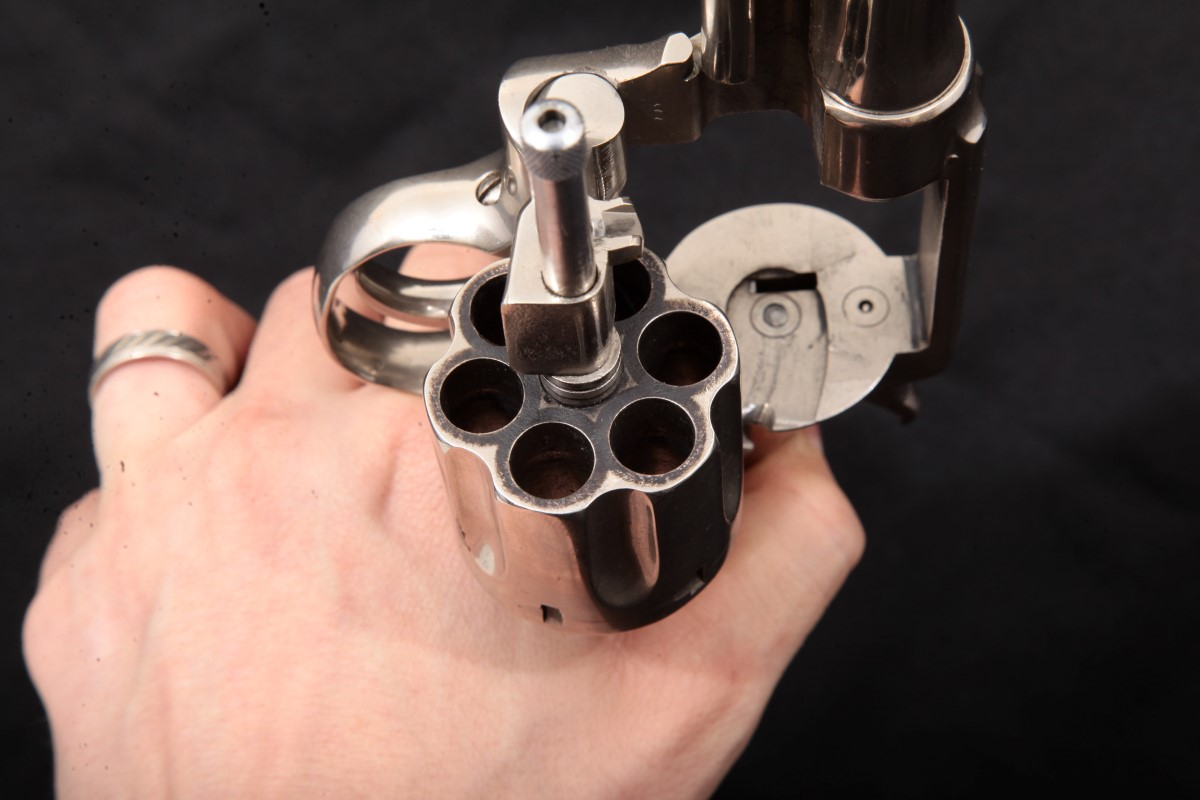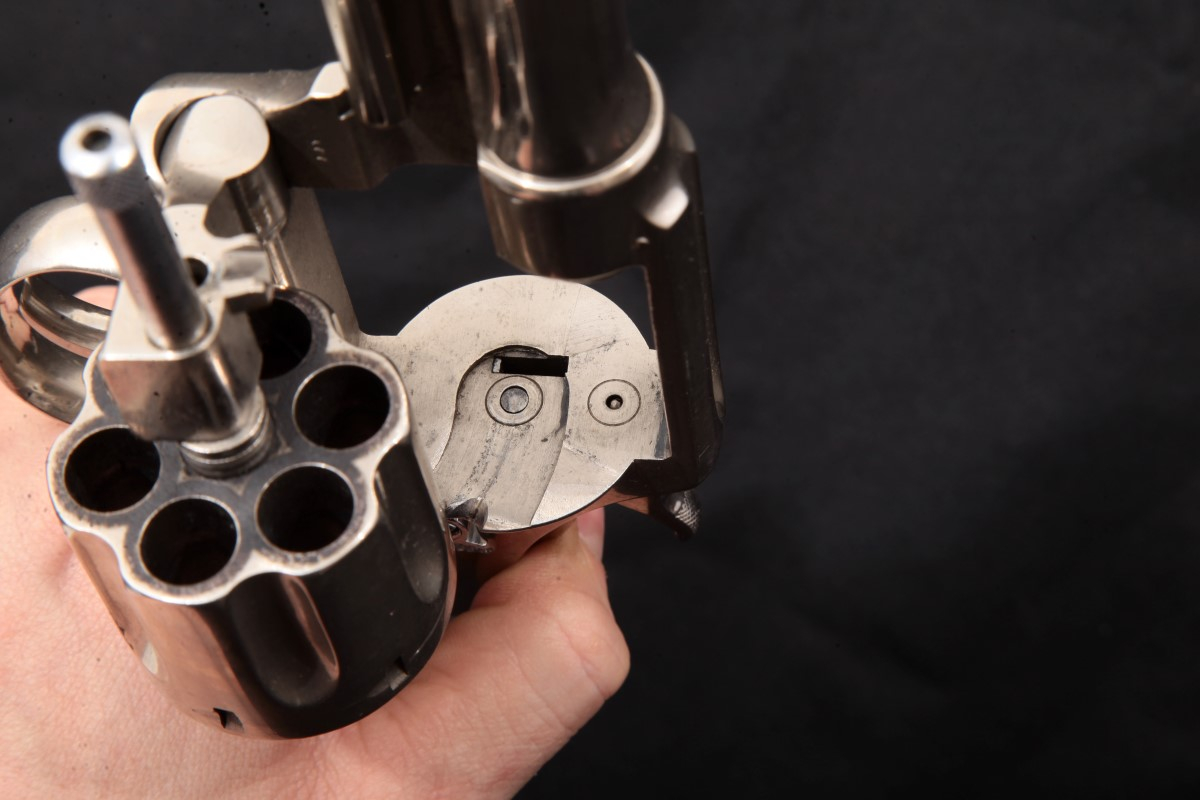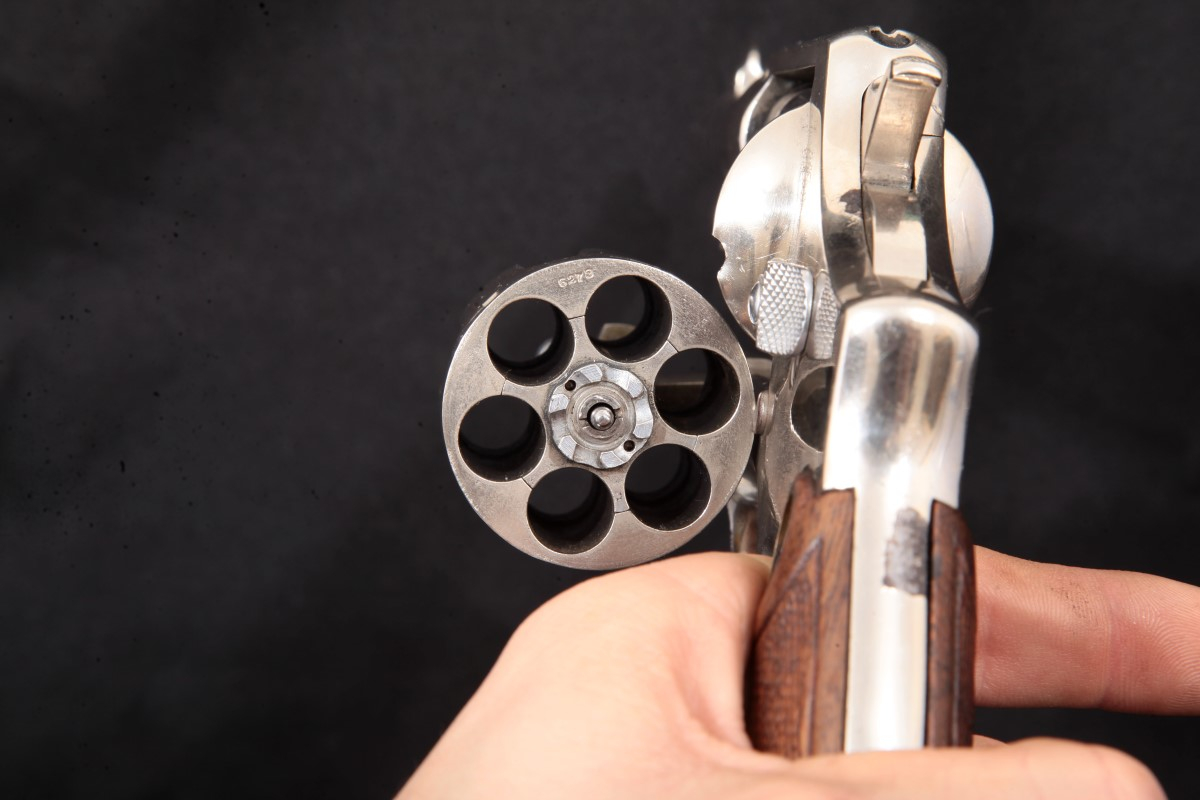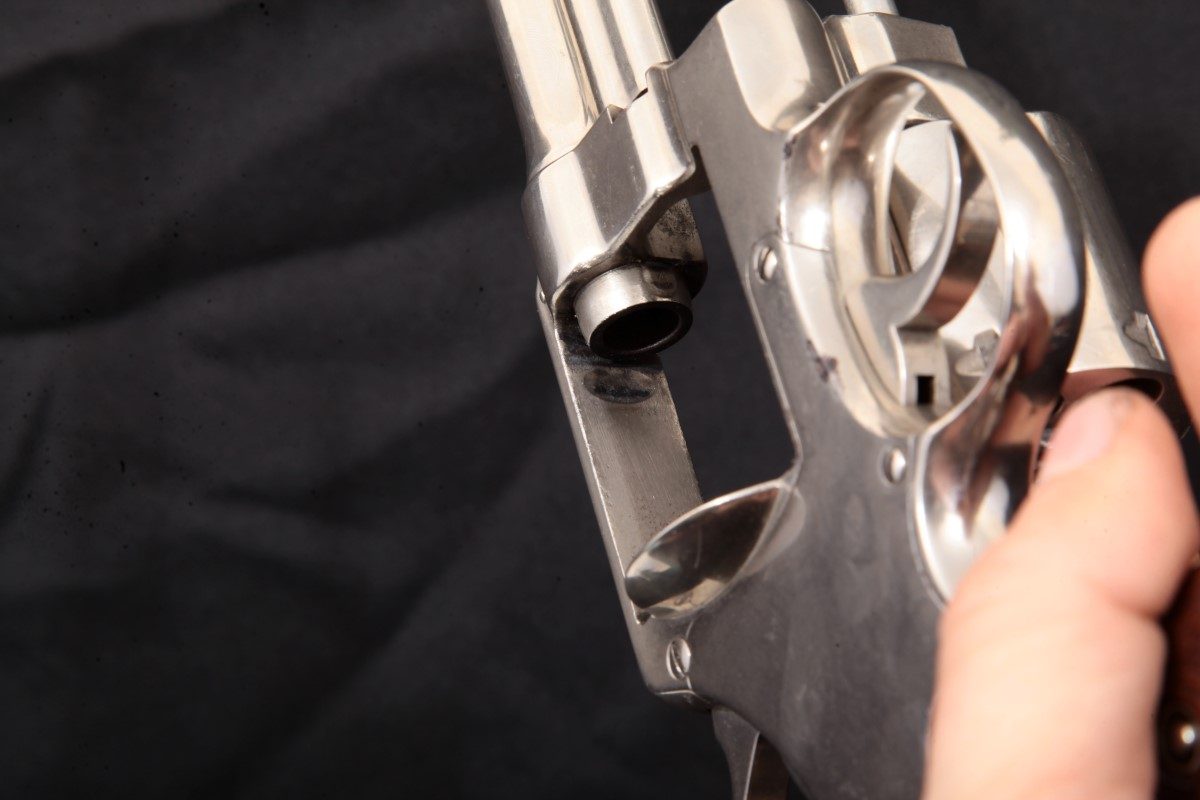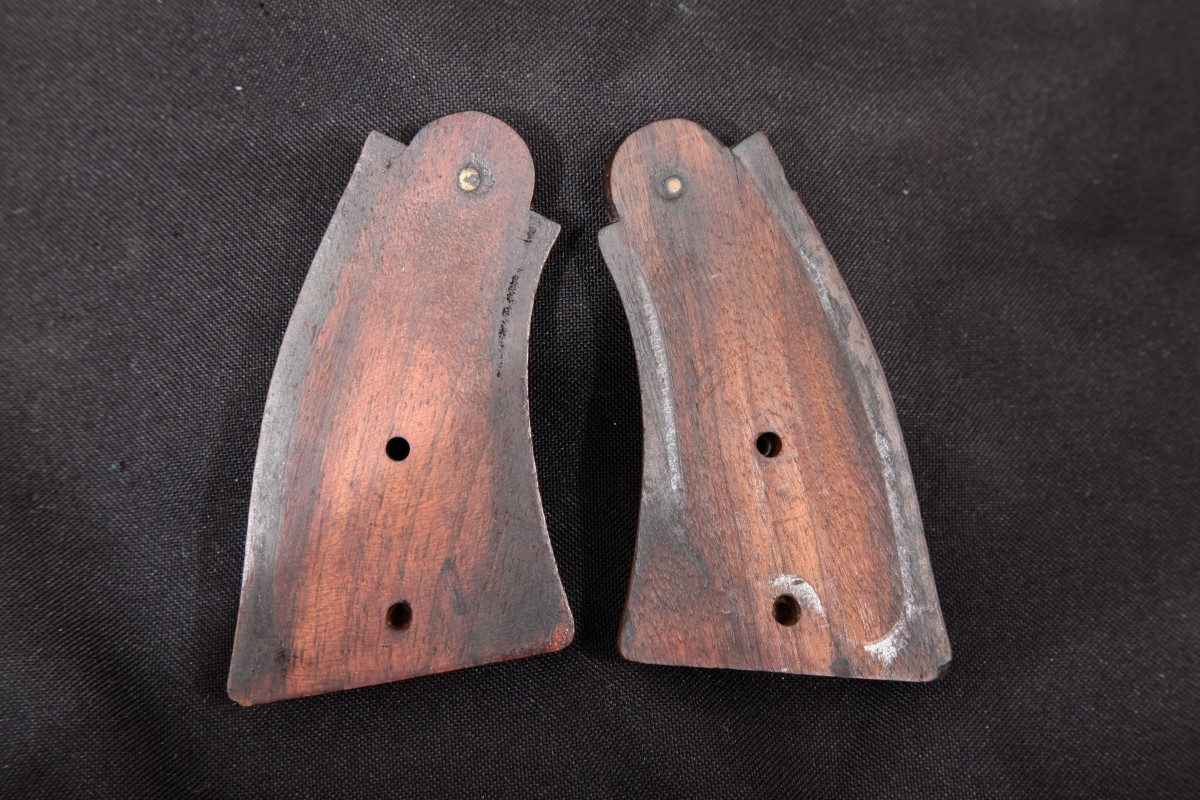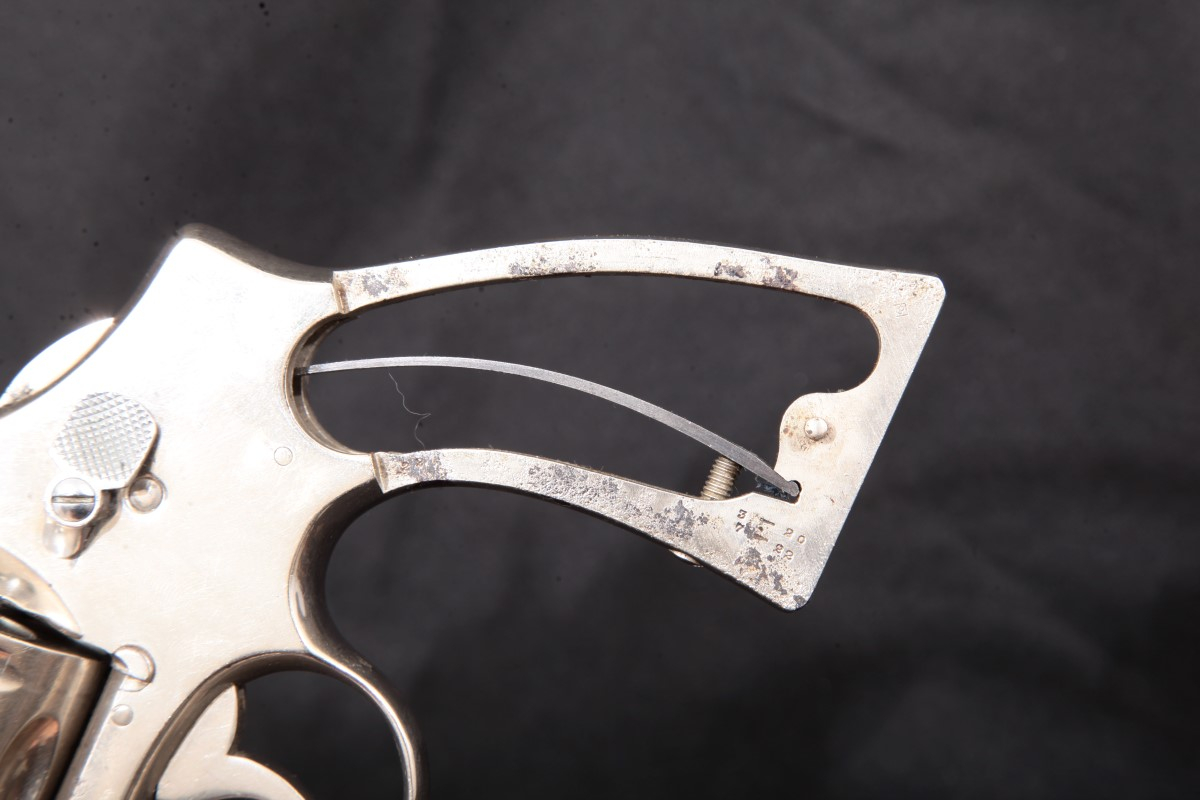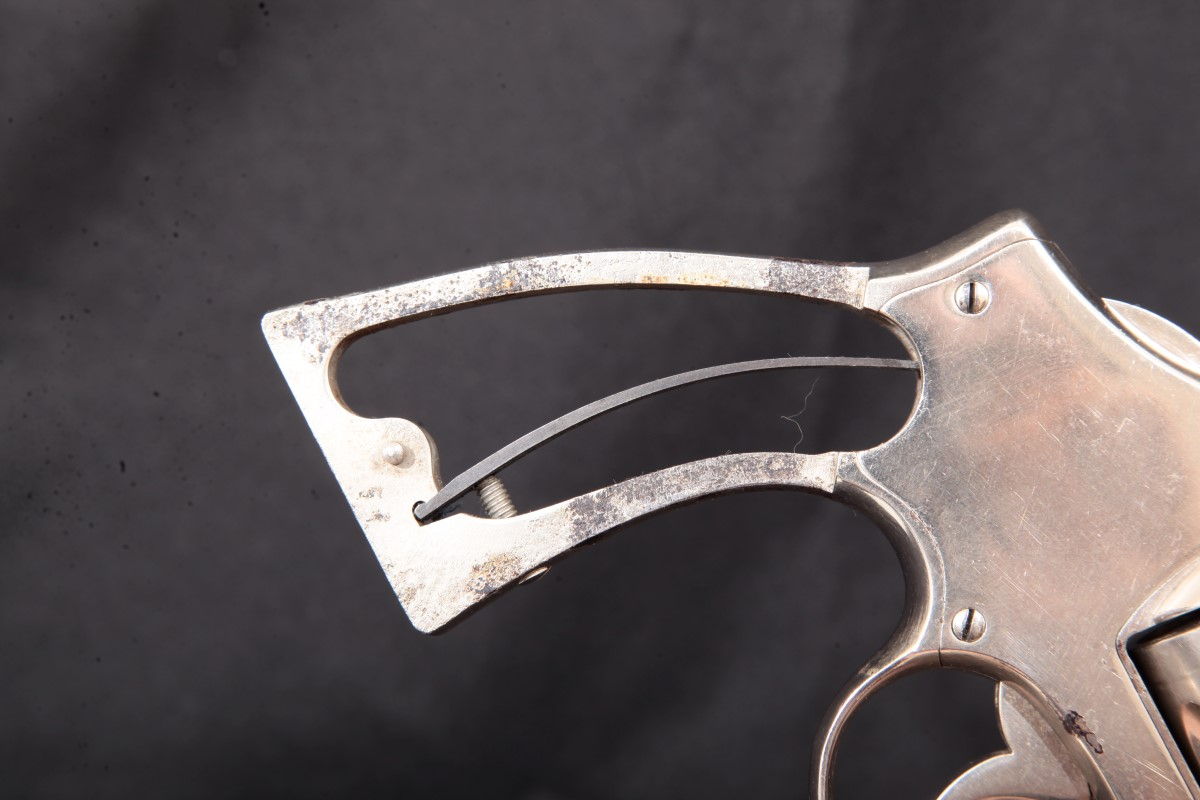 The .44 Hand Ejector 1st Model, or New Century Triple Lock, was introduced in 1908 and manufactured until 1915, but sold out of inventory until 1917. The total production was 15,376 revolvers. It was produced in several different calibers, barrel lengths and finishes.
It acquired its nickname of "Triple Lock" as a result of a unique locking system which locked the cylinder in position at three different locations: the front of the cylinder with center pin, the rear of the cylinder by locking bolt and the yoke locked at the frame with a special locking bolt.
The three locking systems were discontinued in 1915 when the 2nd Model was released, as the yoke lock was found not to be necessary.