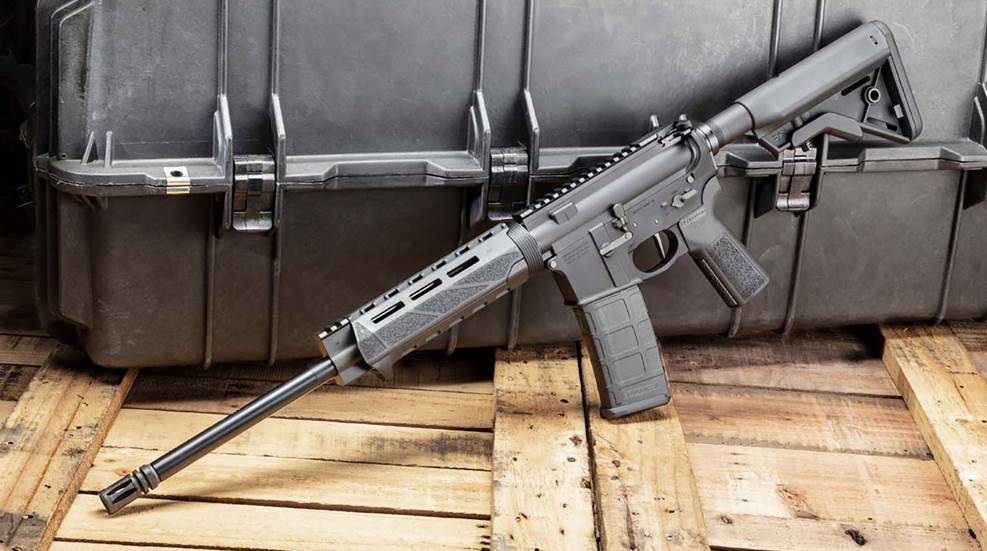 While handguns are hot commodities in an era where we're seeing increasing numbers of licensed concealed-carriers and Constitutional Carry states, that doesn't mean manufacturers have been ignoring the rifle market. This year has seen a number of new introductions, with a few notable examples in the renewed straight-pull action market. Lever-actions are making a comeback, too, as we've seen with Ruger's new Marlin 1895 SBL, and other companies are providing fresh, clean takes on tried-and-true concepts. Here are just some of the new rifles we've seen in 2022.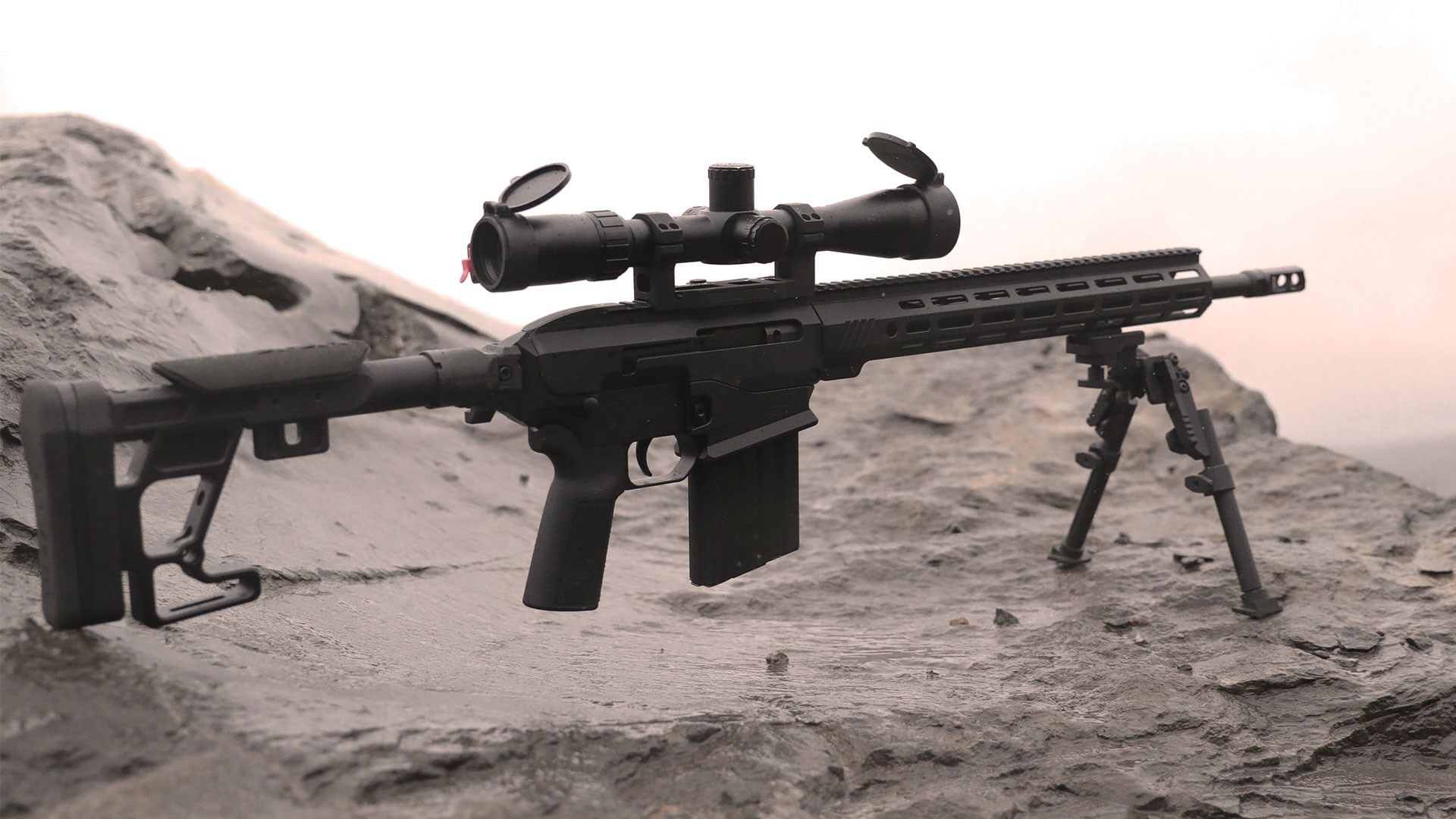 Bought by Franklin Armory in 2020 after the Remington Outdoors auction, Bushmaster Firearms launched several new models in 2022, and one of the most interesting is the BA30. Externally, the gun looks like a semi-automatic AR .308 platform, but a closer look reveals some unique features. There are easily accessible charging handles on both sides of the receiver, and that's because this gun is a dedicated straight-pull rifle with an action-assist mechanism that allows users to rapidly rack the next round into battery.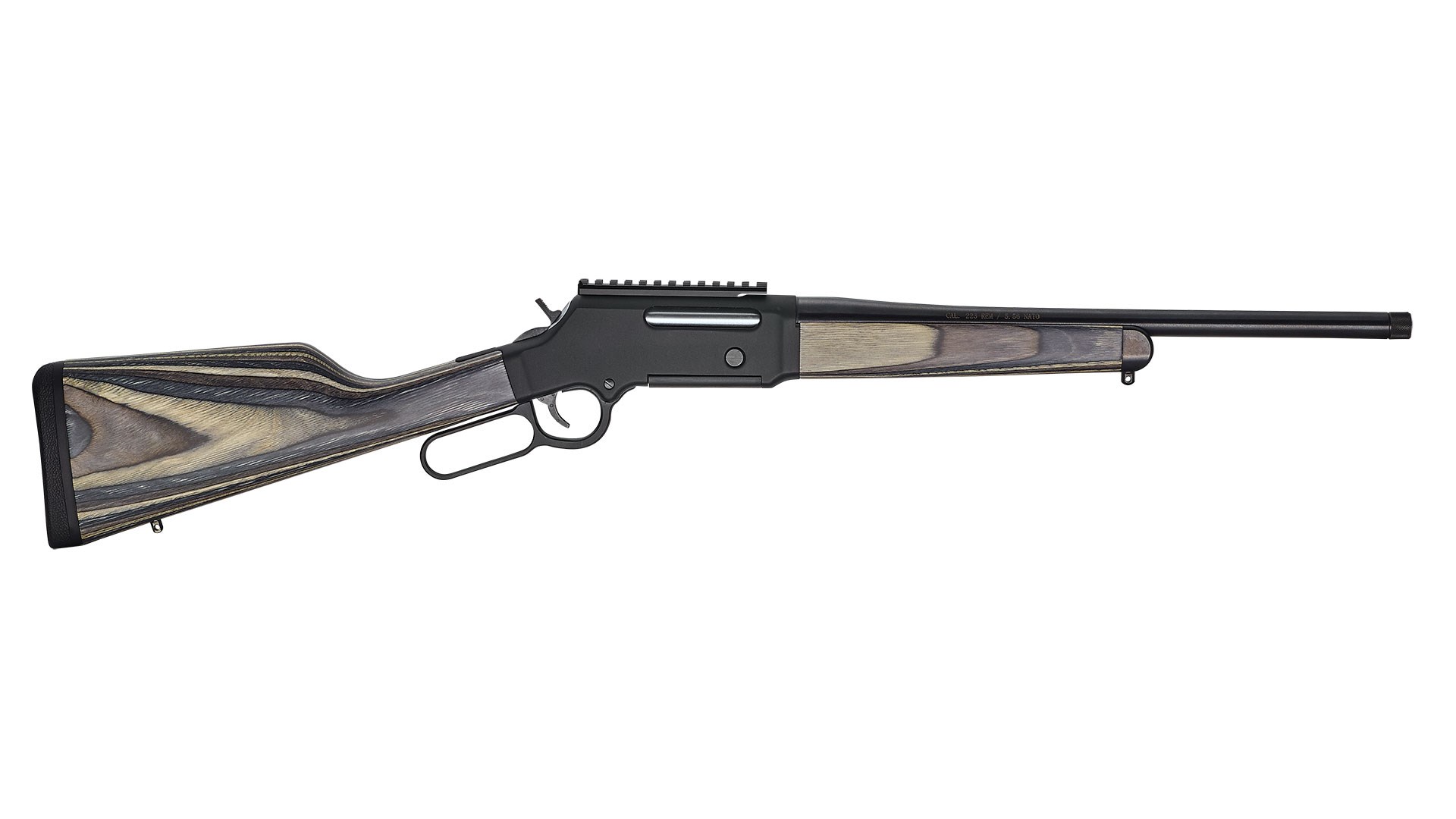 Introduced in 2016, the Henry Long Ranger platform added accuracy and precision to the lever-action through the use of a six-lug, rotating bolt. Now, Henry expanded its Long Ranger lineup with a handy, utilitarian version in the form of its Long Ranger Express. Earlier models were attractive, but the wood furniture, polished bluing and long barrels didn't lend themselves to down-and-dirty field work. The Express model includes a short 16.5″ carbine barrel, durable wood-laminate furniture and a matte metal finish that's designed to beat the elements. Best of all, it's chambered in 5.56 NATO.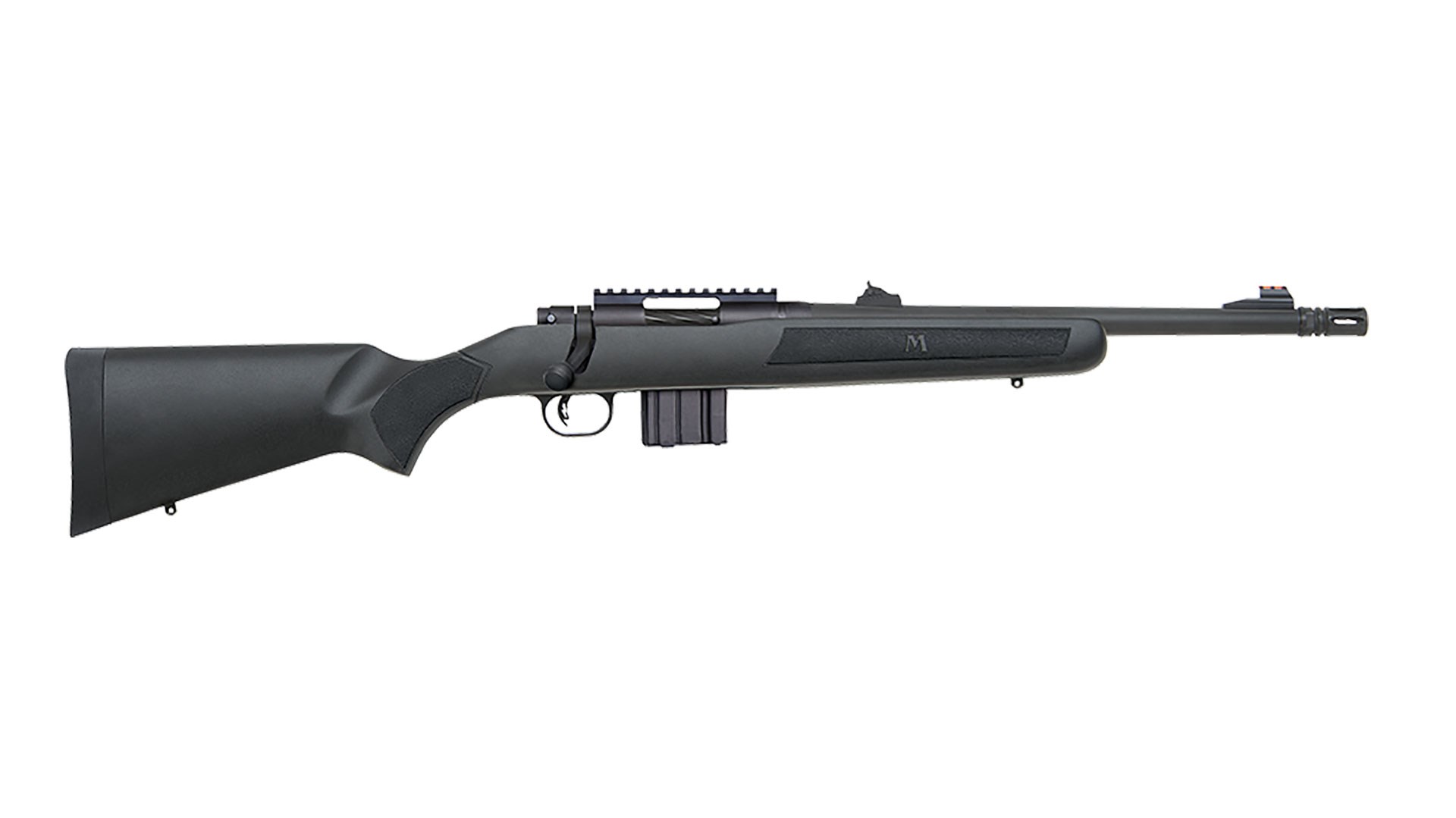 Mossberg's also offering a utilitarian rifle in the form of its revamped MVP Patrol, which accepts AR-pattern magazines and is chambered in .300 BLK at launch. The all-black, polymer-stocked rifle features a compact 16.25″ barrel topped with a flash suppressor and a set of adjustable iron sights with a highly visible, fiber-optic front post. Topping the compact receiver is a short section of Picatinny rail for optics mounting. Each rifle ships with a 10-round magazine, and the gun weighs only 6.5 lbs., unloaded.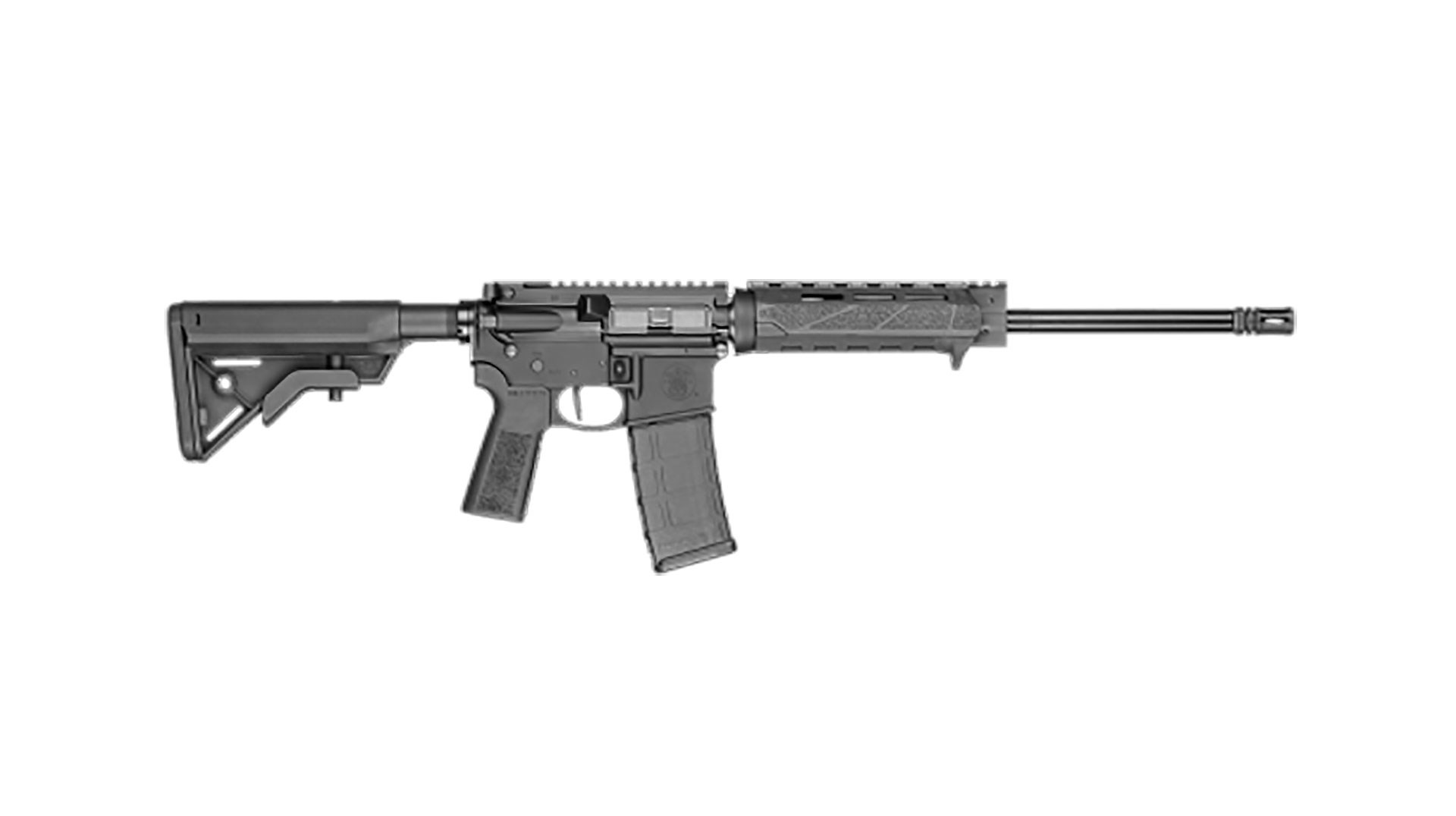 One of the most popular manufacturers of AR-15s in the U.S. has been Smith & Wesson, and the company's now offering an all-new lineup of refreshed rifles complete with new furniture and upgraded features. The Smith & Wesson Volunteer XV is built on a mil-spec receiver set and comes with a host of options, depending on the model. B5 Systems supplies much of the furniture in the new guns, as well as Bravo Company, and the rifles are available with short 16.5″ carbine barrels or a longer 20″ DMR-style set-up with a rifle-length gas system. A crisp single-stage trigger is also included in all of the guns.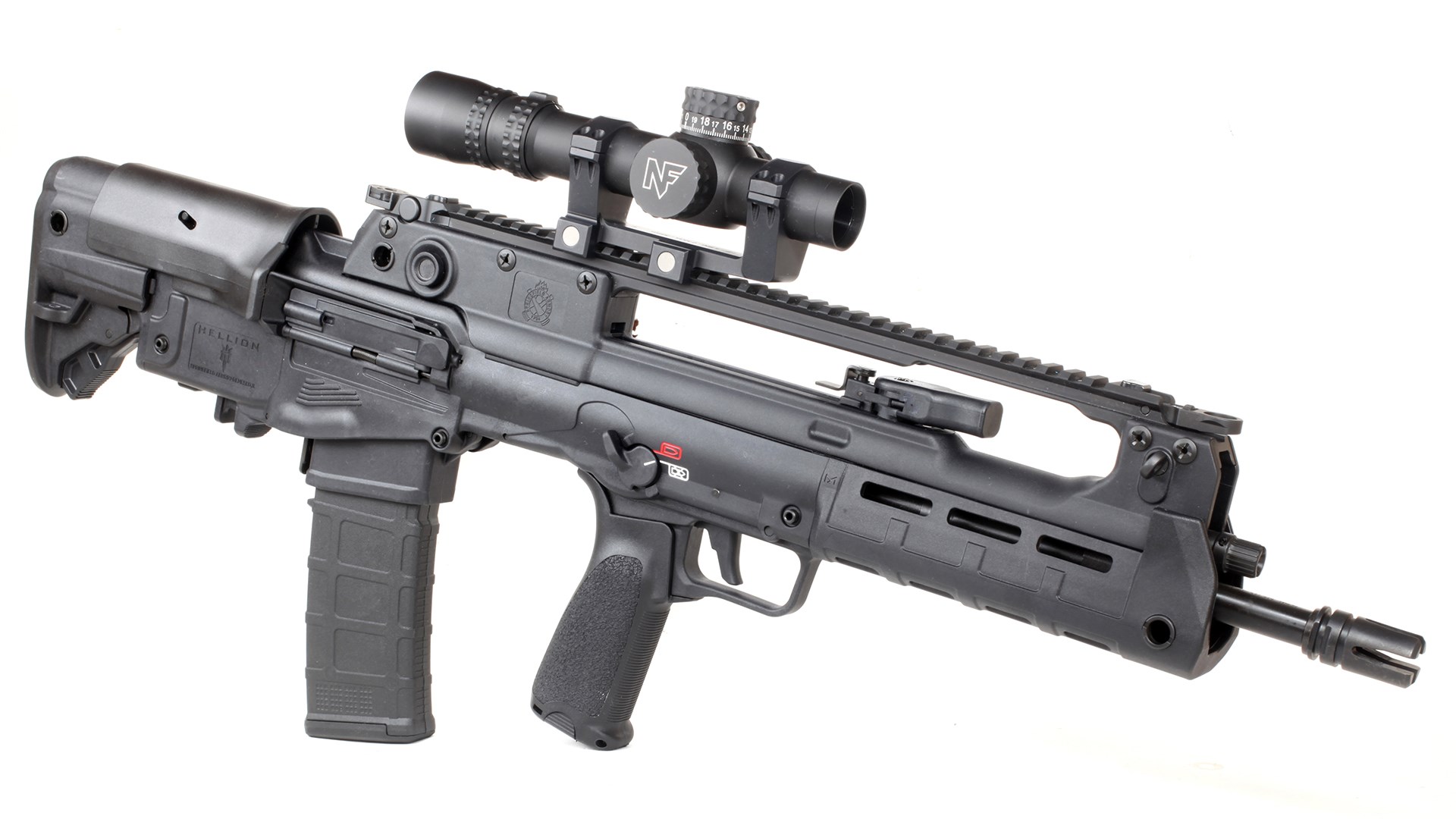 A long, fruitful relationship between Springfield Armory and HS Produkt of Croatia just bore new benefits for American firearm enthusiasts with the launch of the all-new Springfield Armory Hellion. Based on the Croatian service rifle, the VHS-2, the Hellion is a bullpup-style rifle that's been slightly modified to better-align with the needs of the U.S. market. The 5.56 NATO-chambered gun accepts STANAG magazines and AR-15 pistol grips, and it's also easily modified to eject spent cases from either the right or left side of the gun, so lefties won't be left out of in this new release.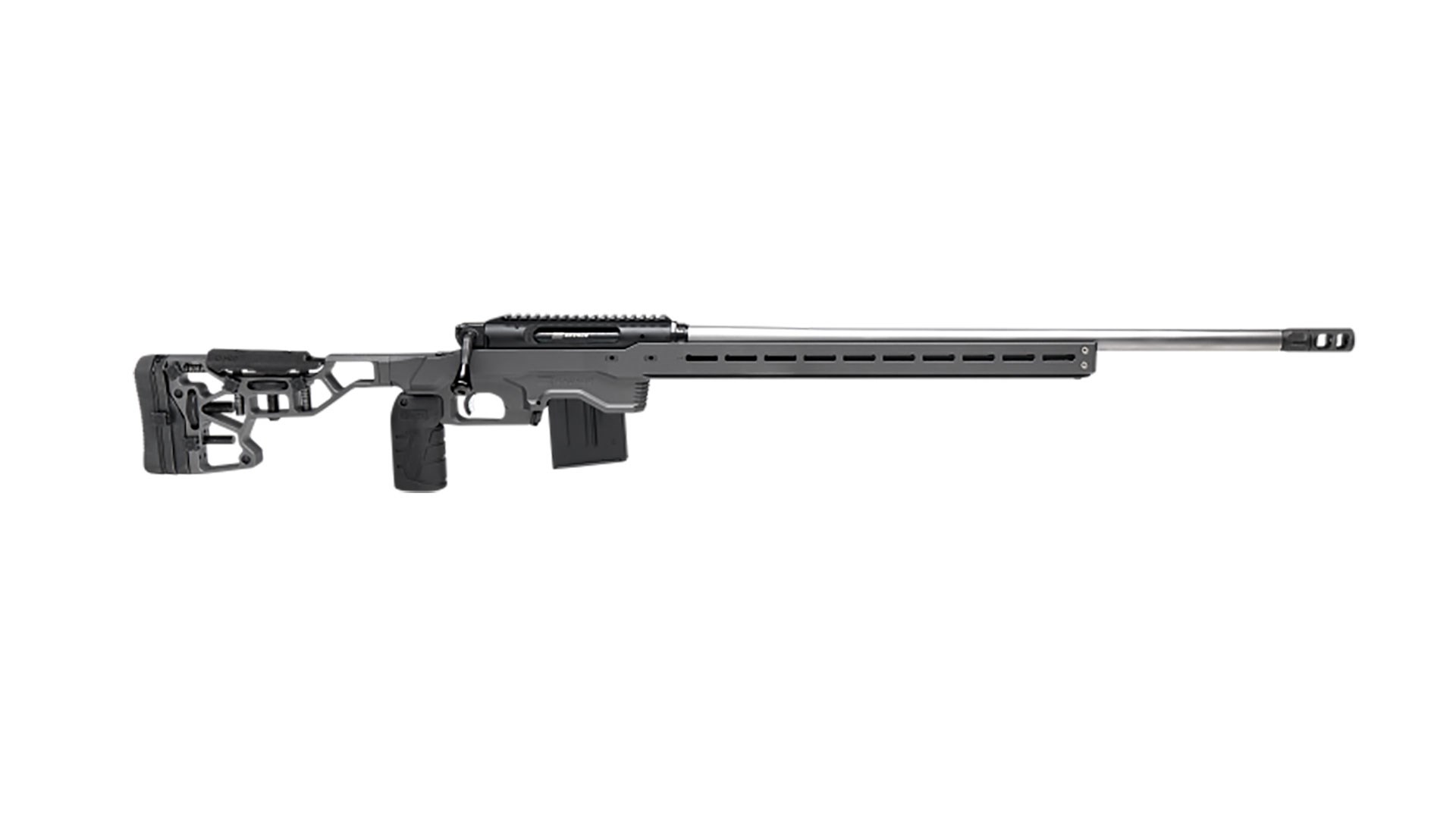 Savage Arms Impulse Elite Precision
Until 2022, the straight-pull rifle lineup from Savage Arms consisted mainly of hunting-oriented options, and now, there's an all-new long-range precision platform available in the Impulse lineup. The 110 Elite Precision sits inside of a Modular Driven Technologies Adjustable Core Competition chassis, which includes M-Lok attachment slots and an ARCA rail fore-end. The guns are built with a button-rifled, modified Palma-contour barrel that measures 26″ to 30″ in length, depending on the caliber selected. Seven of today's most popular long-range calibers are available in the gun, and the rifle feeds from AICS-pattern detachable magazines.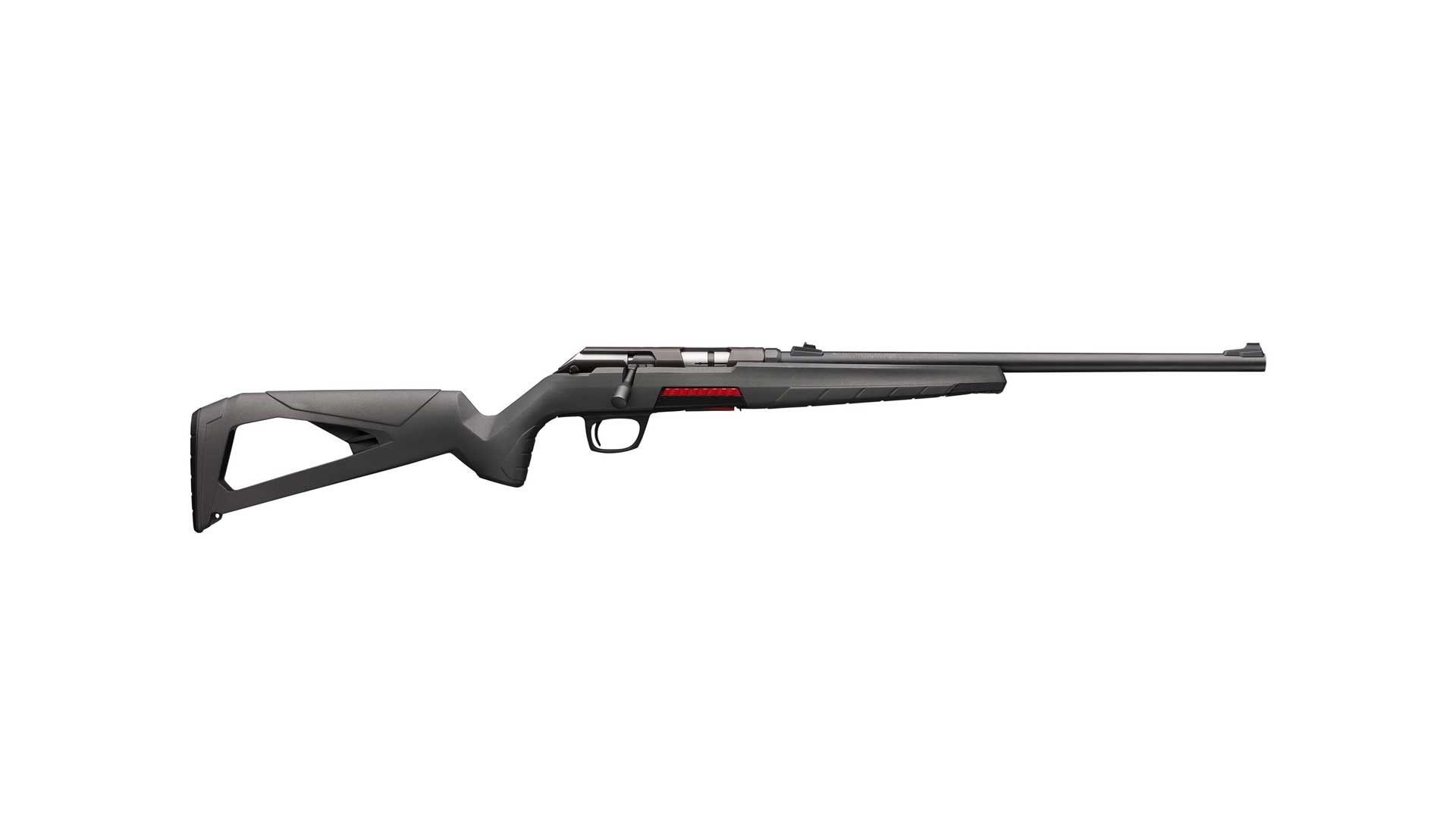 After the successful rollout of its Wildcat semi-automatic .22, Winchester expanded its rimfire rifle lineup in 2022 with the launch of the Xpert, a bolt-action platform based on a layout and construction similar to its semi-automatic offering. You'll get an accuracy-enhancing Bentz chamber, a button-rifled precision barrel and Winchester's M.O.A. trigger designed to break "like glass." Built with a lightweight polymer stock, the Xpert weighs in at a scant 4.5 lbs., making it easy to carry afield. Each rifle is equipped with a 10-round rotary magazine, and the gun accepts all Ruger 10/22 magazines, too.