Now I saw this rifle for sale GunAuction a while back. They wanted $600 for it. Which I think is mighty fair price for a very solid medium powered rifle. If the barrel on it has not been shot out.
(Which I kinda doubt as I have not run into one yet. What with  40 plus years of gun shopping that has taught me so far.)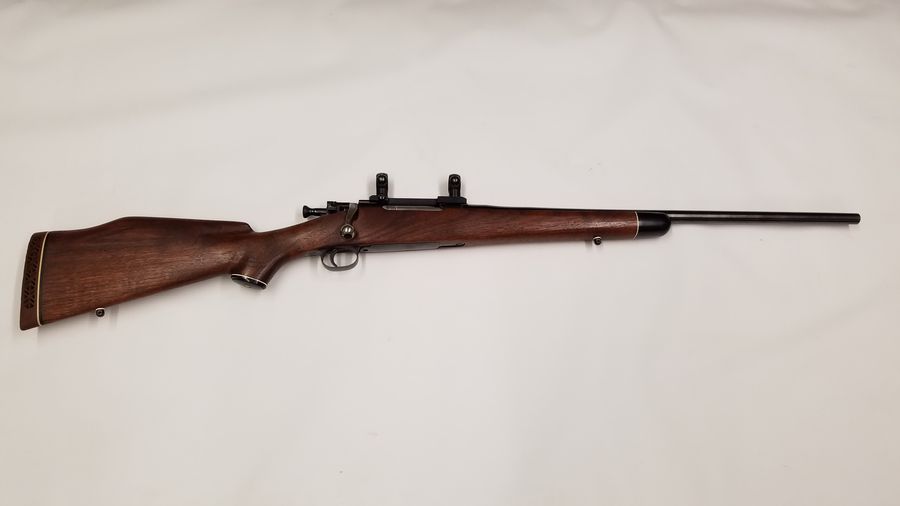 So what does the Olde Foole mean by that bold boast of his?
Well here I go again! Spreading  the Good Word of the Church of Well Done Sporterized 1903 Springfield or Mauser 98 to the Great Unwashed!
  let us begin with. Is that all one has to really do, Is to slap on a decent scope on this sturdy old soldier.
(A Simmons, Bushnell, BSA or one of the Old Redfields will do very nicely. As I think that while Leupolds are great rifle scopes. But Lord they are extremely  expensive & Ditto goes for Zeiss too!)
That and if you really want to go whole hog on this Puppy. Then you can peel out a couple of C notes out of the old wallet. So that you can get yourself a Timney Trigger for it. Also if needed maybe a recoil pad put on even.

At which point you will have a rifle the equal or superior of anything Winchester or Remington has out there in the same caliber. But usually at a much higher price then this rifle will cost thou.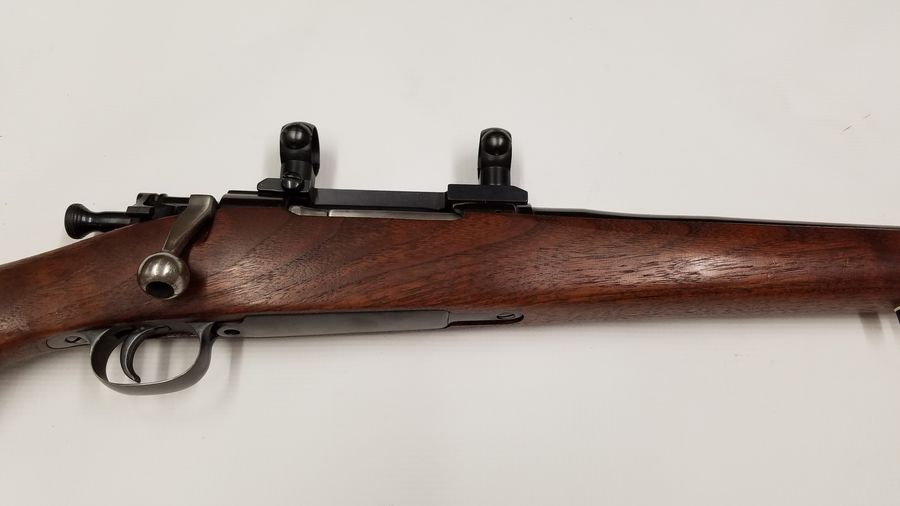 Okay you if you say so, you old wind bag! So how did you get here with that assault on the Queen's English?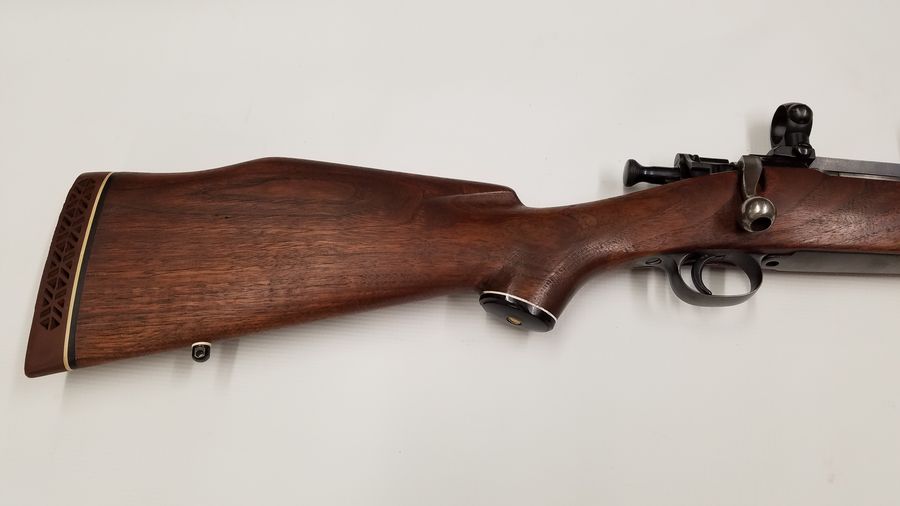 Okay, So here goes!
If one was to make a halfway decent search on the internet & the local Gun Shops, pawn shops etc.
One will find that a halfway decent Winchester Model 70 or a Rem. 700 in 30-06.
(Which is in as good a shape as this sporter.)
Is going to easily run mighty close to a Grand* at least or more. I myself here in LaLa Land have seen them going for up to $1500.
(*That is $1000 to the Yankees out there)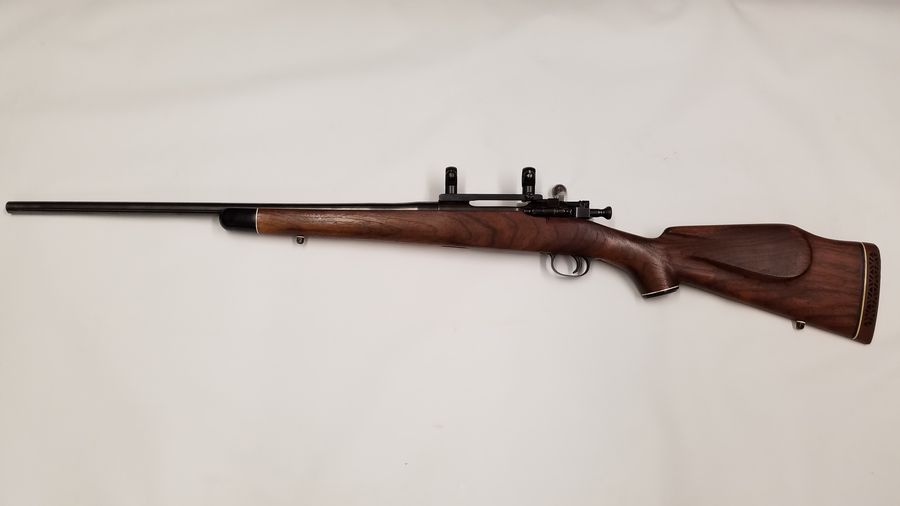 Then you are going most probably have to have to add the Scope rings on it. If it does not have them already. Say around  $100 for them & installation & bore sighting.
Then add in the cost of a decent scope. Say $200 & up now a days. Unless Daddy or a Relative owns a Gun Store or is feeling mighty generous toward you.
I know that none of mine are!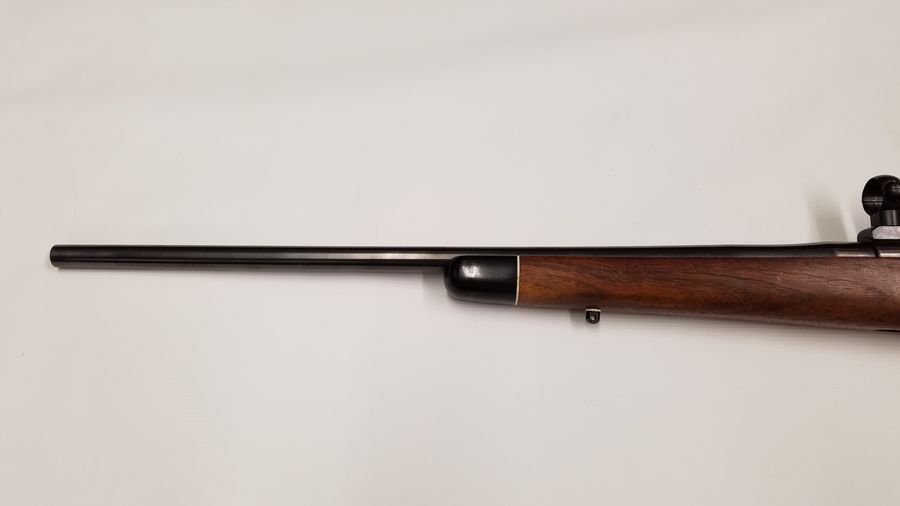 Also if you are a mighty smart soul & you must be if you are reading this humble blog of mine.
I would most definitely put a timney on your newest Remington 700. As they have a well proven reputation of have a very treacherous trigger system. (A lot of folks have been killed by it & put wrongly in Prison by it)
So there goes another $100 for the timney trigger you so wisely had installed in it.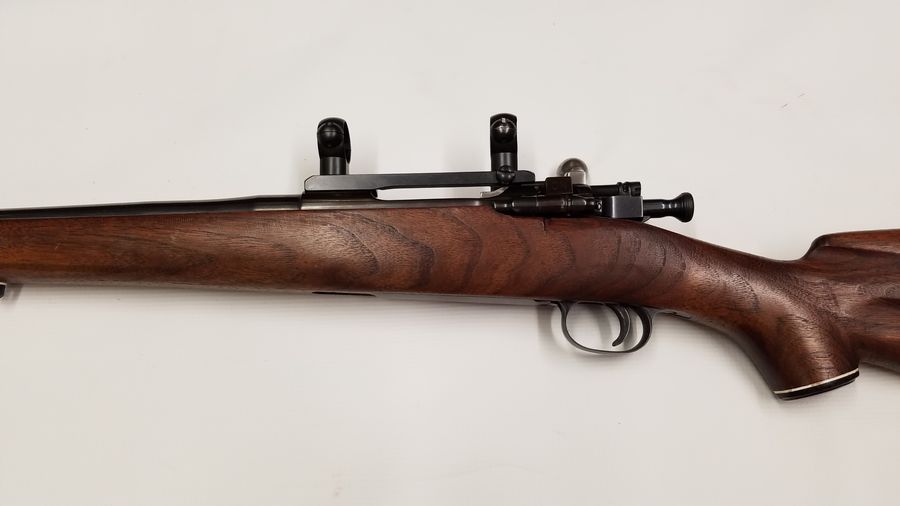 So let us do the Math! Say $900 for the other rifle & then add in say $300 for the scope, rings & bore sighting. Then the timney & recoil pad comes to around $200. So if I am right you have just spent approx. $1400. If you are so lucky !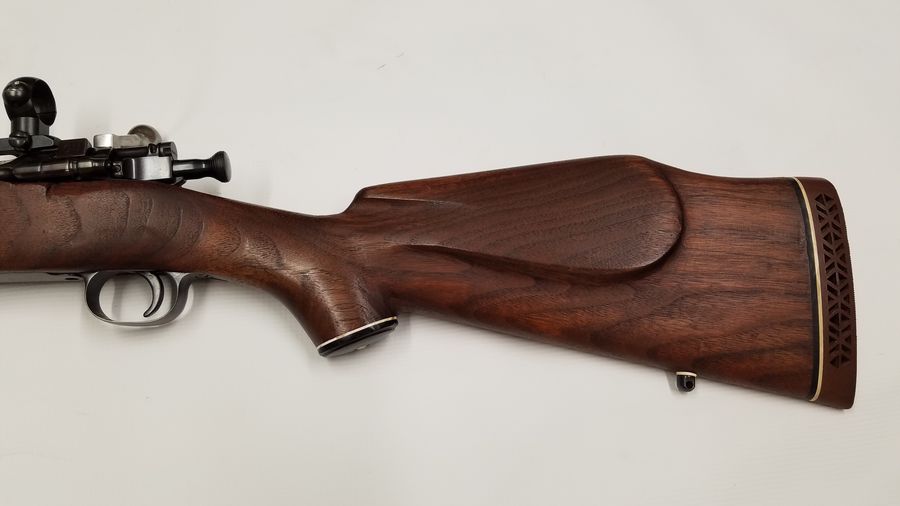 Now let us look at the Sporterized 1903. Let say that you shell out $600 on a good day. Then get a good scope for $200, a timney for $100 & a good recoil pad for another$100. If it is needed that is. So that comes to a grand total of $1000 at most for this rifle project.
Now I do not know about you but that is a $400 at least difference to me. Which to me is not chicken feed! But then I am cheaper than hell and a lot of honest folks will happily testify on a huge stack of Bibles on that one.
Have  a Great Day!                                                                             Grumpy