By: Terry Wieland

Since 1945, tens of thousands of Mauser 98s have been sporterized, customized and otherwise turned into hunting rifles in America. The term "custom" is a vague appellation that can refer to any alteration carried out by anyone, regardless of skill. These range in quality from utilitarian conversions by a guy in a garage to superb examples of the gunmaker's art.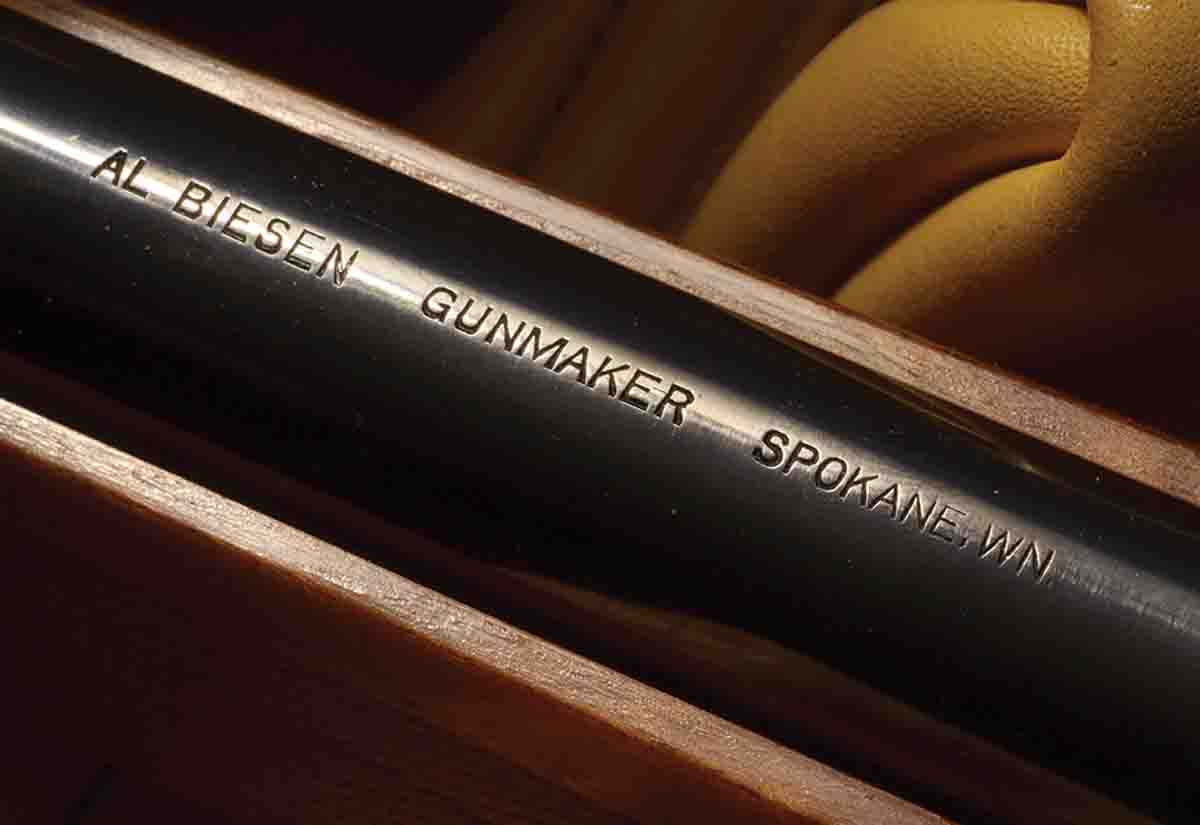 As an experiment, I logged onto Gun Broker, typed in "custom Mauser" and waited to see what would turn up. It came back with 141 items for sale with those words in the title and, searching through one by one, found were some of the most outlandish creations imaginable. Leaving aside exaggerations and outright lies – some, perhaps, unintentional or the result of ignorance – at a rough estimate maybe half were worth buying for a few bucks in order to get the action and start over. Most of the others were a complete waste of time, unless collecting grotesqueries.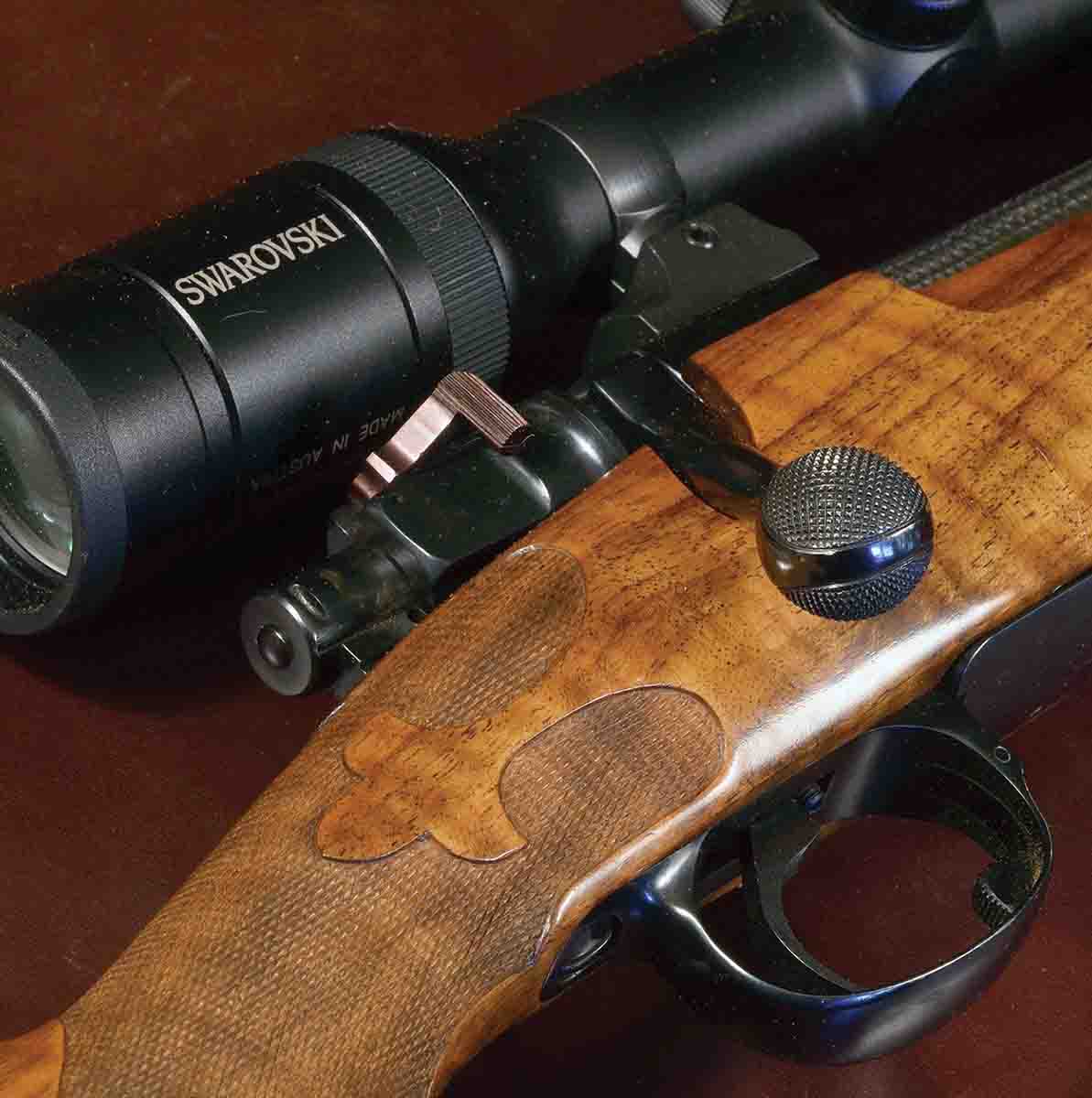 While the majority of "custom Mausers" do not rate a second look, there are huge exceptions, and this story is about one of the latter – a jewel of a rifle made by America's preeminent custom gunmaker of the last 50 years, Al Biesen. The "Spokane genius," as Jack O'Connor described him, died in early 2016 at the age of 98. Reportedly, he worked almost to the end, in the company of his gunmaker-son Roger and granddaughter Paula, an engraver.
Biesen came by his reputation honestly. His work ranked with the very finest, there is no question about that. His fame – and the reason I described him as "preeminent" – came about because O'Connor, the most respected gun writer of the postwar years, wrote about Biesen in both books and magazines right up to his death in 1978. As a result, O'Connor's readers lined up to order a Biesen rifle. Having "a Biesen" became a serious hunting status symbol. It showed you were not only serious about hunting, but about your hunting rifles as well.
There are certainly other custom riflemakers whose individual skills matched those of Al Biesen, but – and it's a large but – I don't know of any who had all the skills that Biesen possessed, and then used them to construct beautifully functional hunting rifles as he did.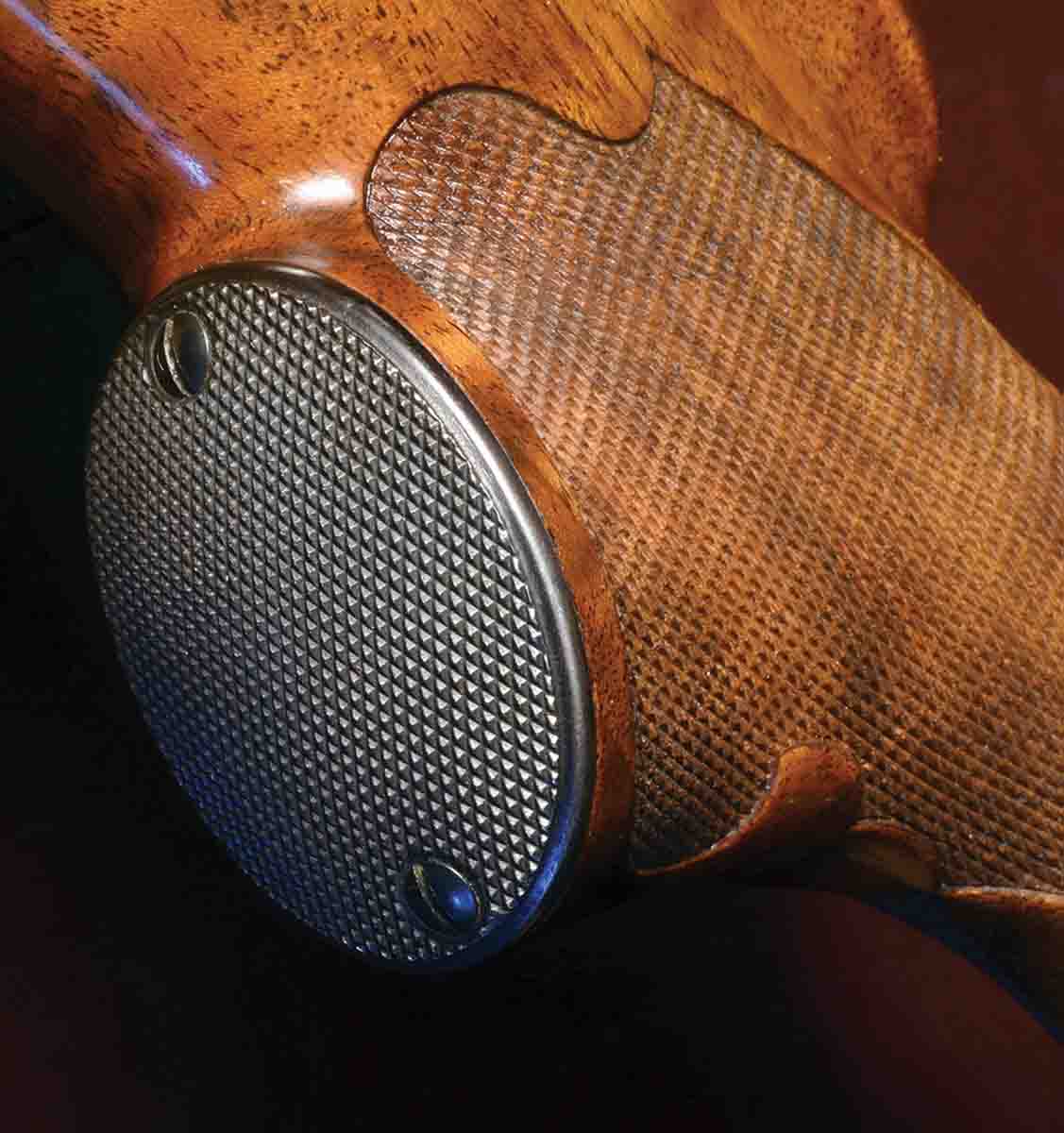 Al Biesen was both a stockmaker and a superb metal man. He could fashion a rifle stock from a blank using hand tools and then apply checkering that was breathtaking. At the same time, he could shorten barrels and turn them down, rework safeties, shorten actions, even make complete bottom metal in his own shop, and all to the highest standard of custom quality. Although such men exist today, in an age of specialization, they are increasingly rare.
Generally speaking, the custom trade has become so refined that most top craftsmen do only one or two things. A stockmaker might not even do his own checkering; instead, it's turned over to a checkerer. In metal, there are bluing and casehardening specialists who handle the finishing, while a metal man may order in everything from replacement triggers to bolt shrouds with three-position safeties to a complete set of bottom metal.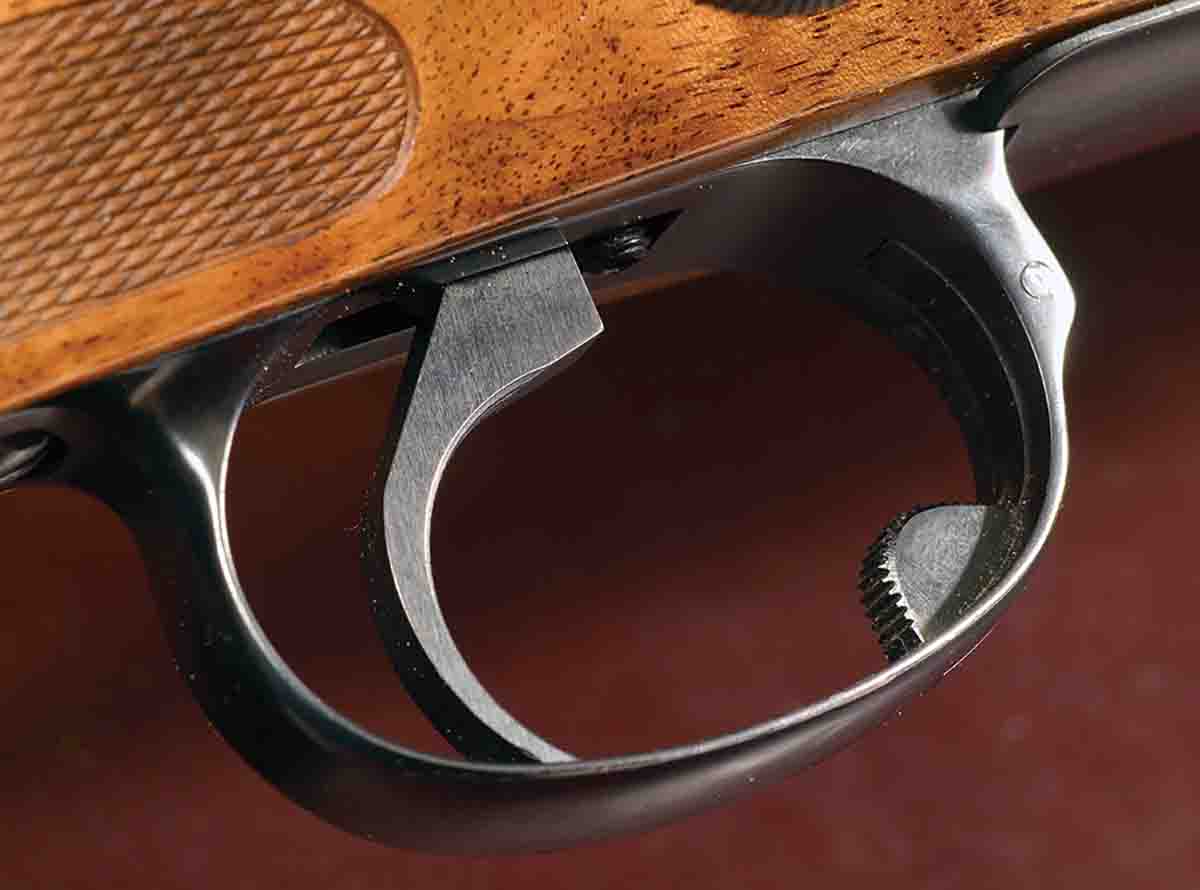 This is nothing new. Even Alvin Linden, the most famous stockmaker of them all, did only rudimentary metalwork himself; mostly, he collaborated with his neighbor in Wisconsin, Emil Koshollek. Larger custom firms such as Griffin & Howe employ specialists. In fact, Seymour Griffin was a stockmaker, and his partner, James V. Howe, a metalworker. A.O. Niedner's stock man was Tom Shelhamer, and so on. This system can work very well, but in my opinion nothing can quite match a product turned out by one man who does it all, making every tiny adjustment as he goes along, matching weight to length to balance with the aim of producing a rifle that becomes like an extension of the shooter – allowing him, as O'Connor put it, "to do his best work" as a hunter.
Having read O'Connor since childhood, and fallen in love with fine custom rifles many years ago, I always dreamt of owning a genuine Biesen. It was unlikely I could ever afford a new one, and the odds of finding a used one, in a desirable caliber at a price I could manage, was remote at best. Then, one evening while casually browsing a few gun-dealer websites that I frequent, I came across a listing of a "custom Mauser sporter" for $2,500. Such a rifle could be anything from atrocious to delicious, but this was a dealer who knows his stuff, and at that price it was worth a look.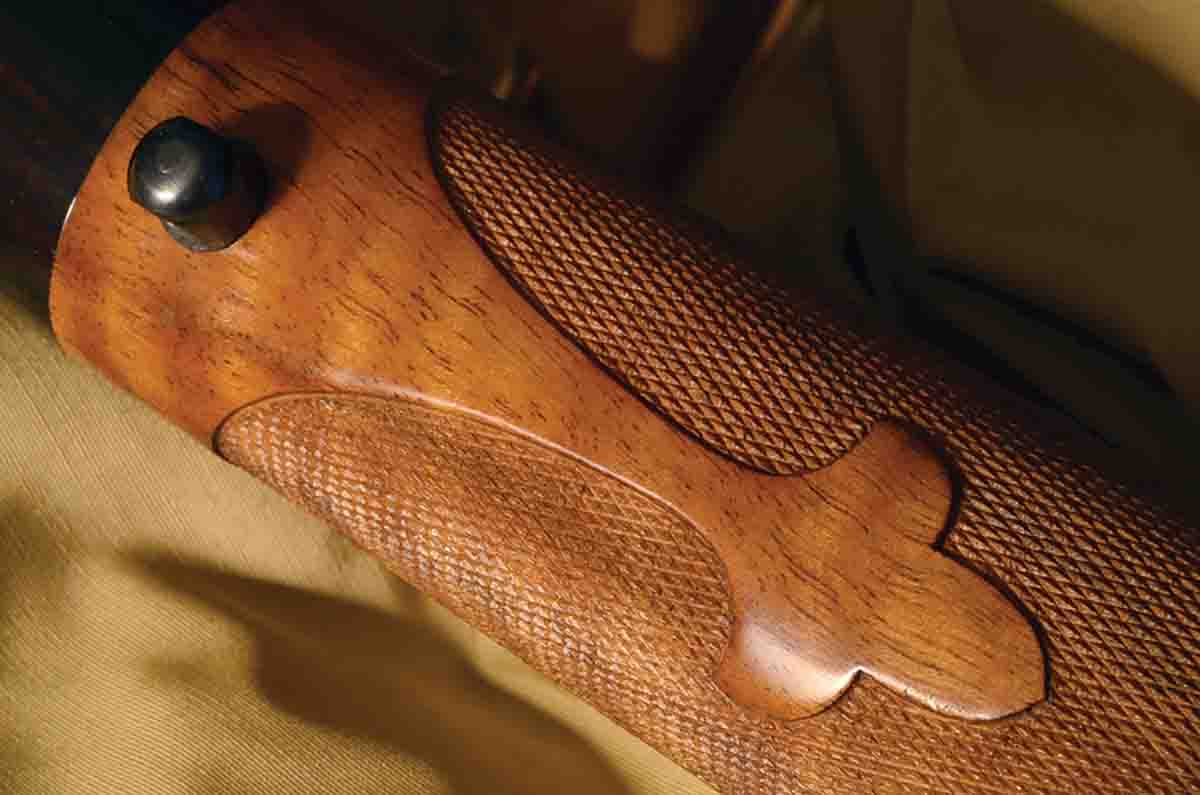 The rifle in question was a .270 Winchester (wonderful!) and buried in the description it noted that engraved on the barrel were the words "Al Beisen, Gunmaker" [sic]. The misspelling would have warded off anyone doing automated searches, and the rifle had been listed only that afternoon. The shop was closed until 10 o'clock the next morning, so at 9:59 a.m., I dialed the number; by 10:04, the prize was mine.
The rifle's specifications are as follows: It's a .270 Winchester built on a modified FN Deluxe action with a 22-inch Douglas barrel. The bolt shroud has been altered, probably by Biesen himself, and a three-position wing safety added. The floorplate release has been changed to an Oberndorf-style catch in the trigger guard. The trigger is a Canjar.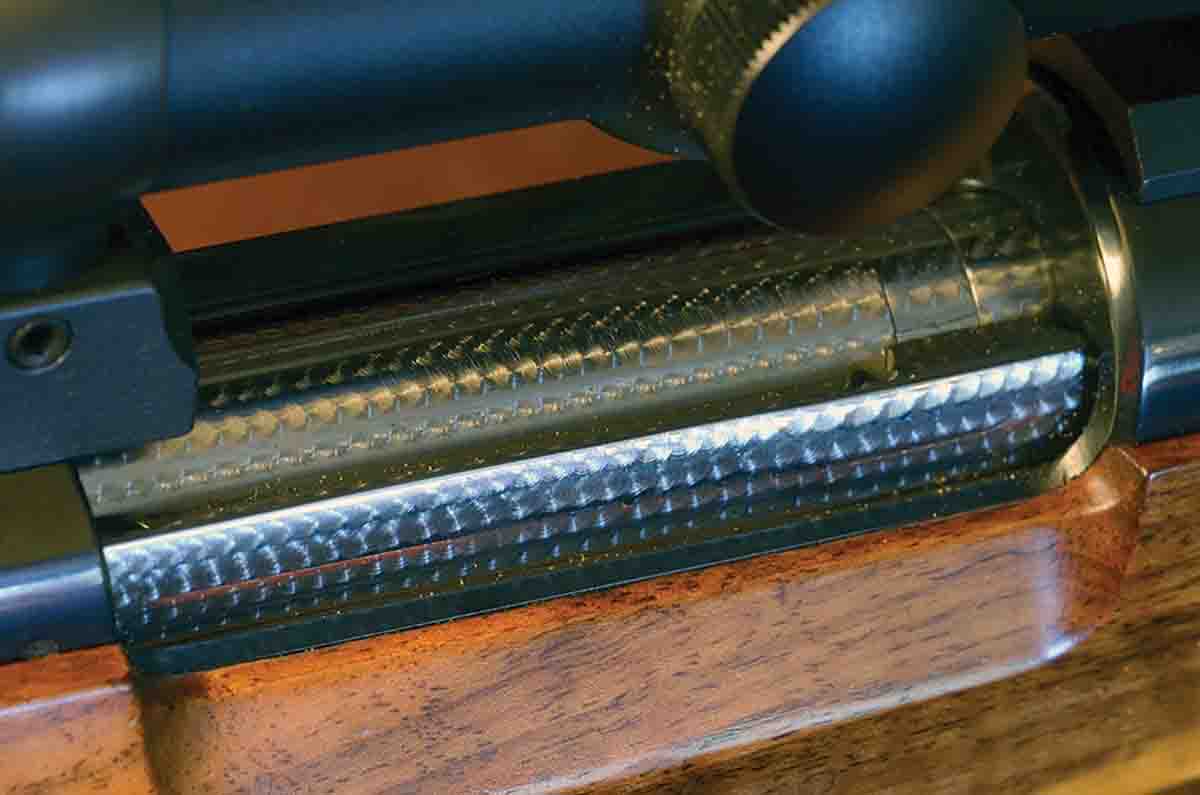 The stock is a lovely, warm piece of walnut with fiddleback end to end; it has a thin English recoil pad, a knurled steel grip cap and a horn forend tip. The full cheekpiece is supported by a modest Monte Carlo. The rifle is very finely inletted, with part of the action glass-bedded – whether by client request or because Biesen encountered a spongy spot is impossible to say.
The barreled action is a glossy blue, and Biesen jeweled the bolt, including the extractor and magazine follower, with tiny, exact machine turning. The bolt knob is knurled top and bottom. The checkering is Al Biesen's trademark recessed fleur-de-lis pattern, 26 lines to the inch, and the stock has what appears to be a glossy oil finish comparable to a London gun. Fitted with a Swarovski 3-10x 42mm scope, unloaded and without a sling, the rifle weighs 8 pounds, 2 ounces.
Al Biesen did not keep detailed chronological records of his creations, but his granddaughter Paula Biesen-Malicki believes the rifle was built for a client in Louisiana around 1985. In some ways, it does not adhere to Jack O'Connor's rules for a custom rifle; for example, there is the Monte Carlo comb (albeit very discreet) and the recoil pad, which O'Connor equated to a man in evening dress wearing rubber boots. Personally, a thin recoil pad is preferable to a knurled steel buttplate in any number of ways, even on the finest of rifles. They are simply more practical.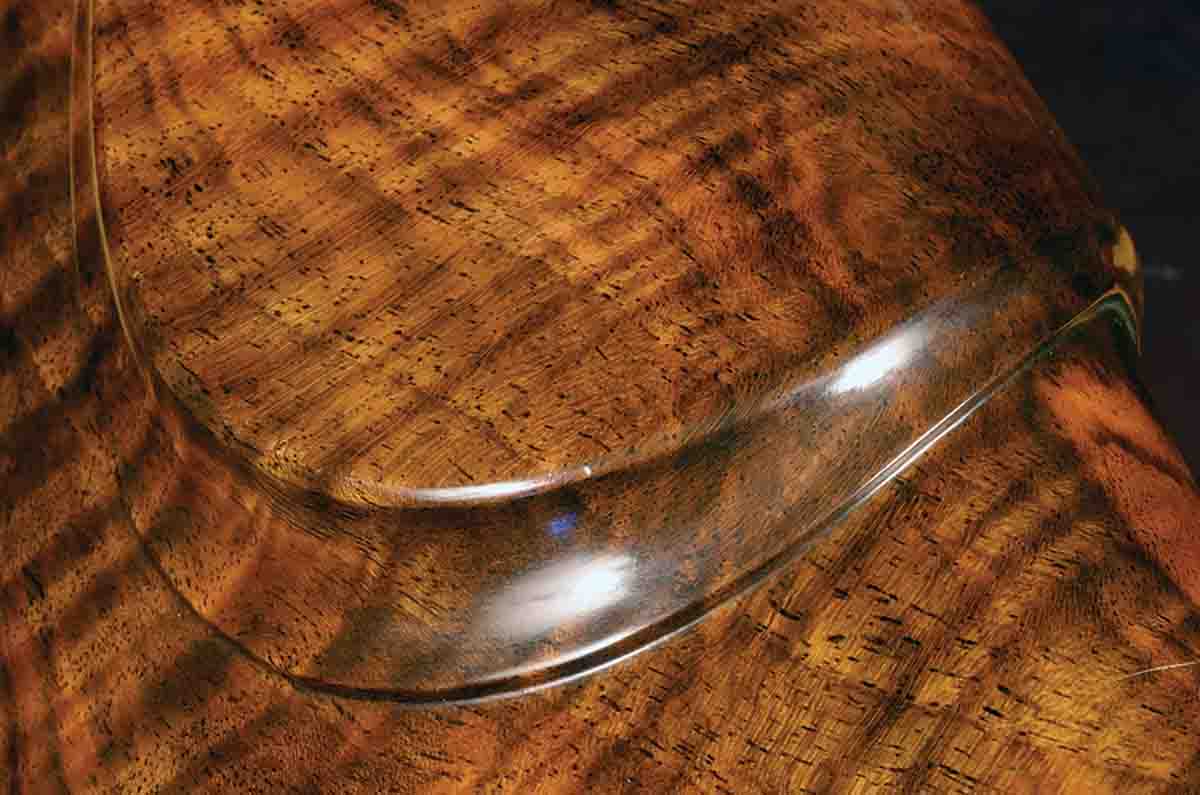 In other ways, however, this Biesen stock would gain O'Connor's wholehearted approval. The forend is very slim and shaped, in cross-section, like a pear. This allows a firm grip without having to press the fingers hard into the checkering. One of my biggest complaints about custom rifles today is that the forends are a vertical oval in cross-section. This offers a flat surface on the sides for ease of checkering but is not comfortable to hold. This is putting the cart before the horse in a big way.
The wrist on this Biesen rifle is also very slim, oval in cross-section and measures just 4.5 inches in circumference. Most factory rifles today have wrists at least five inches in circumference and feel bulky. On the right-hand side, the comb is generously fluted to allow room for the shooter's thumb while, on the left, the cheekpiece flows into the comb without fluting. Everyone who has picked up this rifle has said "Wow!" or words to that effect. Rarely do you get to hold a rifle that feels and handles so naturally. It's the same as handing a shotgunner his first London side-by-side – nothing feels quite like it, and nothing's ever the same again.
At this point, the big question is, how does it shoot? Answer: So far, so good, but not conclusive. With a variety of factory .270 Winchester ammunition I had around, it shot pretty well – certainly well enough to go hunting and shoot out to 350 yards.
Measuring the chamber, I found that with a Nosler 130-grain Partition seated to the lands of the rifling, my maximum overall cartridge length would be 3.34 inches – exactly the SAAMI specification for the .270 Winchester. As well, seated to that depth, the base of the Partition bullet is even with the base of the cartridge neck. In chambering this rifle, Biesen may well have had that exact bullet in mind. It also gives a tailored fit in the magazine with just enough room for easy loading but not allowing the cartridges to slam back and forth under recoil.
Tom Turpin, who has been a .270 aficionado for years, suggested trying a load of 59.5 grains of H-4831, a load he says has never failed him, provided you use a good 130-grain bullet. Accordingly, I loaded 10 rounds each with the Partition, Swift's Scirocco II and the Sierra GameKing spitzer boat-tail. Average velocities were 3,072 fps (Scirocco II), 3,046 (Partition) and 2,998 (Sierra). The Sierra put four shots into .77 inch, but a flyer opened the group up to 1.4 inches; the Scirocco II delivered a nice 1.25-inch, five-shot group, while the Partition spaced out five shots over 3 inches! The last is an anomaly for which I have no explanation.
As velocities varied, the groups moved up and down on the paper like clockwork, and although the barrel heated up considerably during the course of shooting almost 40 rounds, there was absolutely no sign of vertical stringing. Increasing the loads by half a grain at a time, the Partition groups tightened, the Scirocco II stayed about the same, while the Sierras loosened up slightly. Overall, the rifle delivers five-shot groups between an inch and 1.5 inches with almost everything tried. It shows a consistency that suggests I should be able to find a razor-sharp load for it when hunting season is over and the snow disappears.
This is not to bow too deeply to today's excessive preoccupation with accuracy. There are many, many other factors that contribute to a good big- game rifle: Weight, balance, handiness and feel are all essential if you are to do "your best work," to say nothing of smooth and reliable functioning. The Biesen rifle has them all. Some gunmakers have an uncanny knack for producing rifles that just feel right, and Al Biesen was one of them. Jack O'Connor did not call him the "Spokane genius" for nothing.