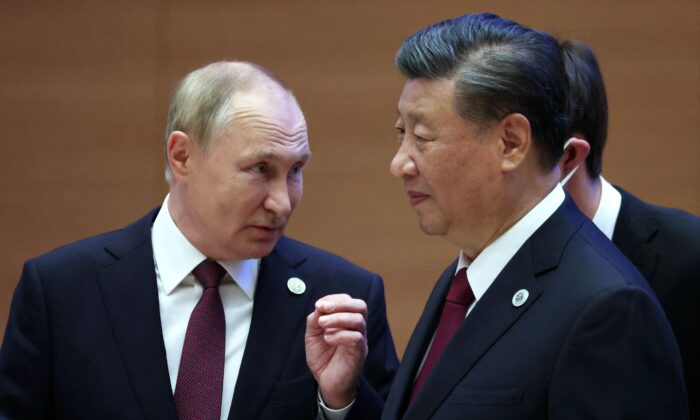 Chinese leader Xi Jinping's meeting with Russian President Vladimir Putin is aimed at furthering the Chinese Communist Party's (CCP) designs against the United States, according to analysts.
Xi's March 20 to March 23 visit to Moscow is his first to the country since Putin's February 2022 invasion and comes on the heels of Beijing's brokering a resumption of diplomatic relations between Iran and Saudi Arabia. Weeks before Russia's invasion of Ukraine, Xi and Putin declared a "no limits" partnership, and ties between the two countries have only deepened since then.
The meeting was announced on Friday, incidentally not long after the International Court of Justice issued an arrest warrant for Putin for war crimes.
The timing of the visit is critical for both Xi and Putin, experts say.
"I think that Beijing—like most of the rest of the world—is worried that the conflict might escalate to nuclear warfare that would harm their own plans as much as anyone else," said Brandon Weichert, a U.S.-based geopolitical analyst and author of the book "Winning Space: How America Remains a Superpower."
"At the same time, though, Beijing doesn't mind seeing their two biggest competitors, Russia and the U.S., bleeding each other in Europe while China has free reign in the Indo-Pacific," he told The Epoch Times.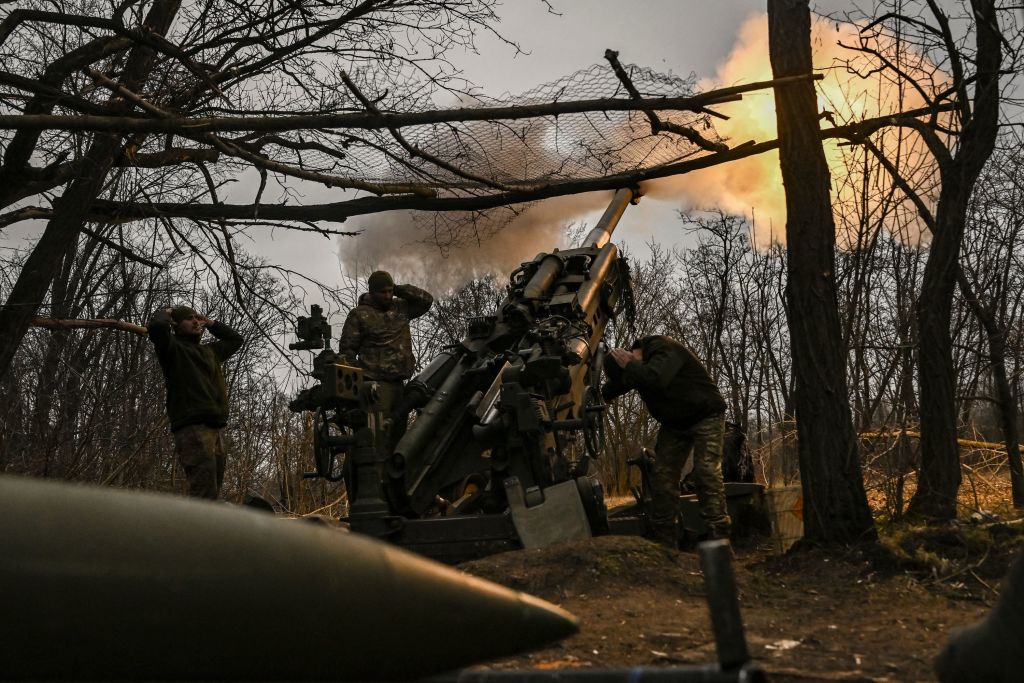 Timing
The meeting comes as Russia slowly makes advances in its monthslong operation to capture the eastern Ukraine city of Bakhmut. The bloody battle has led to massive losses on both sides, especially the Russians.
Madhav Nalapat, a strategic affairs analyst and vice chair of the India-based Manipal Advanced Research Group said that Xi and Putin are meeting at a time when the war in Ukraine is entering a stage where it can either end conclusively or can drag out into a stalemate.
"Putin is under pressure from his commanders to unleash the full fury of Russian weapons against Ukraine rather than have the war get prolonged," Nalapat told The Epoch Times. "Xi clearly wants to know whether Putin will go all out or continue with the present tactics."
To Frank Lehberger, a Germany-based Sinologist, Xi and Putin's "hasty arrangement" and secret get together" on Monday is because the Russian military is on the "brink of collapse" in Ukraine.
"Xi Jinping, who is since last week the sole autocrat of China, is anxious not to let this happen, because a military rout of Russian armies in Ukraine would be the end of Putin's autocratic and anti-Western regime of Russia," Lehberger told The Epoch Times in an email.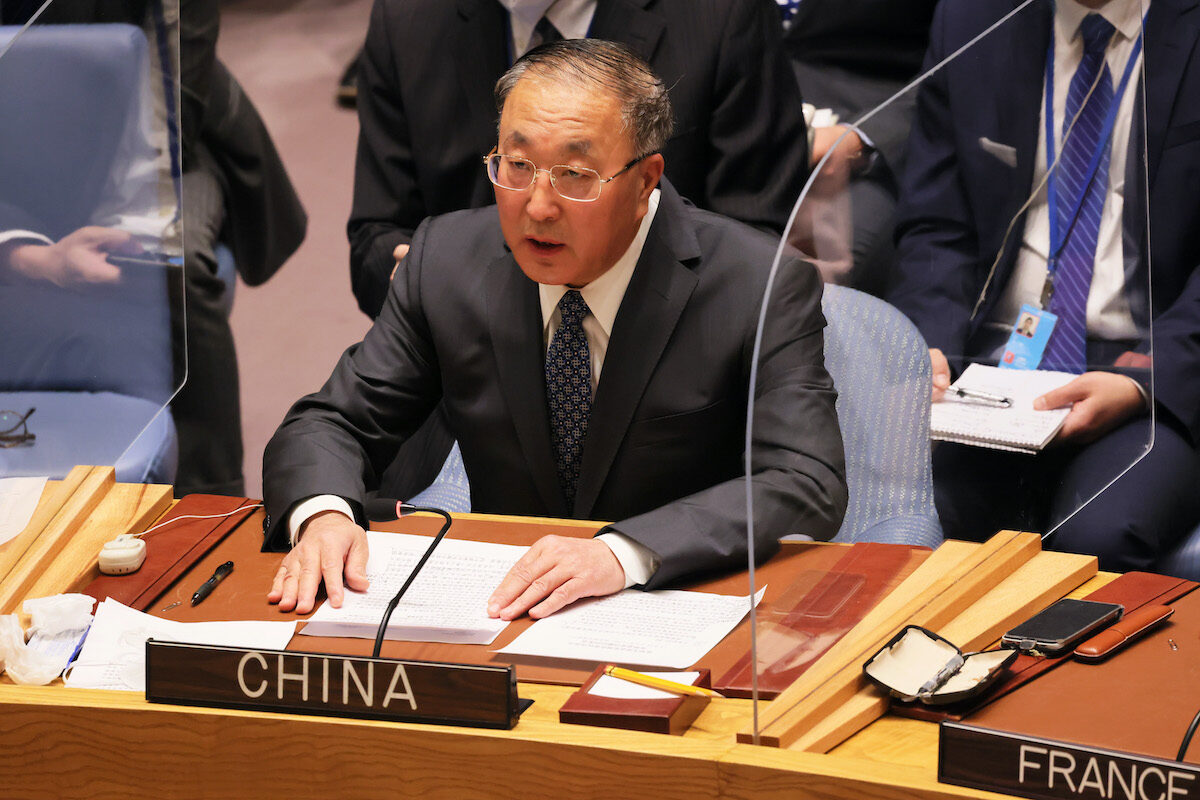 The Russian army has lost nearly 200,000 soldiers in the war, according to Western officials, and at least 500,000 Russians have fled the country since the war started. Lehberger said that Russian elites and nationalist hardliners are angry with Putin and hold him responsible for the situation, wanting an end to Putin's dream to recreate a Russian empire in Europe.
"Putin desperately needs Xi to come now and pledge his help, or it will be too late for Putin and his dreams of an autocratic empire," said Lehberger.
"Xi knows all this, and he also desperately needs Russia to fight on ….not only against Ukrainians but by association against the entire democratic West or NATO, which are the CCP's existential enemies."
Nalapat said that Russia losing a war to Ukraine would weaken China's position significantly in the international order and the timing of the meeting is mindful of that.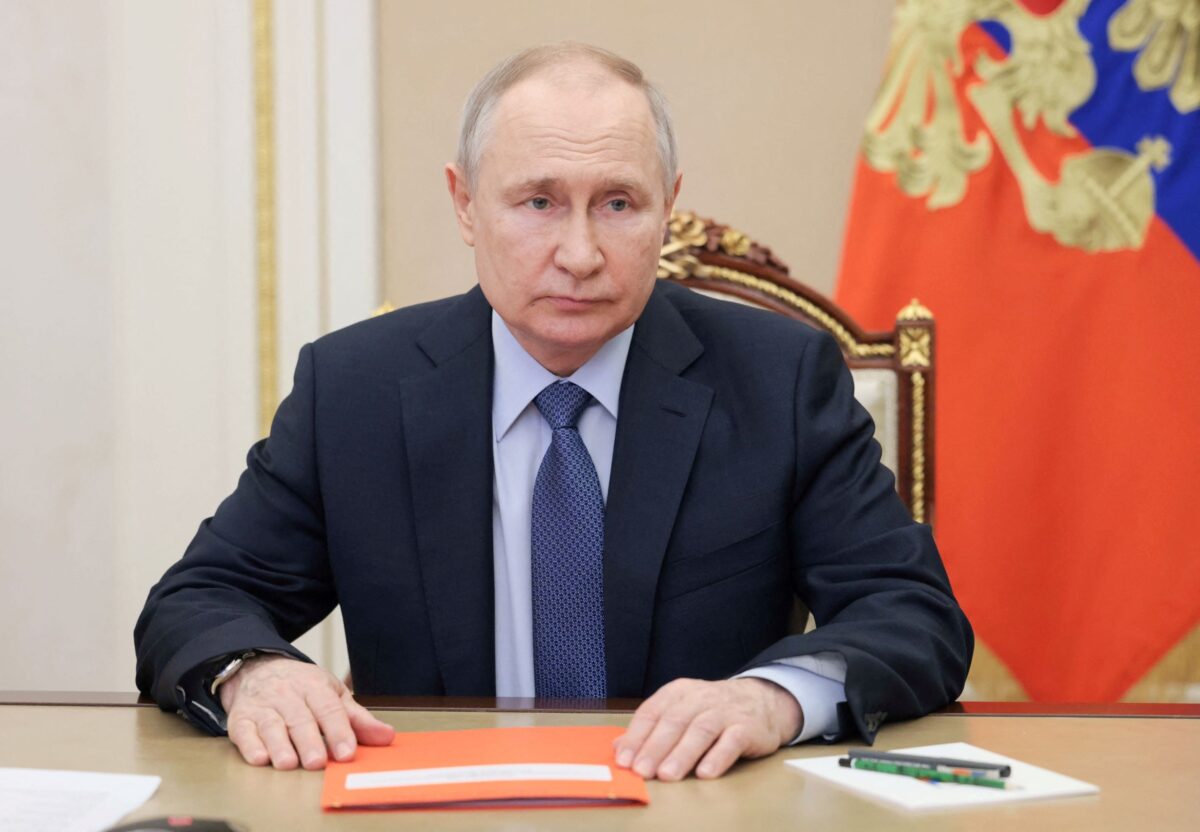 Lethal Arms for Russia
There has been rising apprehension about China supplying military assistance to Russia. Secretary of State Anthony Blinken said last month that China is already providing "non-lethal" weapons to Russia during the war and is considering supplying lethal ones. Beijing denies these claims.
While much has been made of Xi's purported role as peacemaker in the conflict, experts said that this is just a smokescreen, pointing to Beijing's supply of "dual-use" equipment to Moscow that aids its military efforts.
Weichert said that China has long been providing "vital support and supplies" to Russia.
"The Biden administration knows full well that there are Chinese 'technicians' working alongside Wagner Group units in Bakhmut, helping them to maintain the drone fleets that Chinese drone makers have sold to the Russians," he said, referring to the private mercenary group.
The Wagner Group purchased more than 2,500 Chinese drones in a deal between the mercenary group and Russian and Chinese intelligence, British media outlet Daily Mirror reported, citing a UK intelligence report.
Nalapat said that misleading the enemy is a "standard operating procedure" for the CCP, noting that the regime is supplying arms to Russia through discrete channels.
"Do you believe that the flood of weapons, many sophisticated, coming to Russia from North Korea and Iran have all been made in those two countries?" he said.
According to a recent Politico report citing customs data, Chinese firms have exported 1,000 assault rifles and other equipment to Moscow that could be used in the conflict.
In June 2022, for example, Russian firm Tekhkrim imported rifles from China North Industries Group Corporation Limited, a large state-owned defense contractor. The data also showed that Russian companies received 12 shipments of drone parts and over 12 tons of body armor from China via Turkey in late 2022.
In response to this report, White House National Security Council spokesperson John Kirby told The Epoch Times that the administration couldn't confirm that China has in fact provided lethal aid to Russia.
Lehberger said that "All these activities are in contravention of current international sanctions," adding that the reported efforts are only the tip of the iceberg.
In addition to Iran and North Korea, China is also sending arms to Russia through other countries like Myanmar, Serbia, Turkey, and Russia's staunch ally in Europe, Belarus, according to Lehberger.
After his summit with Putin, Xi will talk via satellite link to Ukrainian President Volodymyr Zelenskyy for the first time since the invasion. Lehberger termed this as Xi's "make-believe peace mission."
According to the expert, Xi will aim at a temporary cease-fire to earn recovery time for Putin's depleted army and Russia will "at a later time" attack Ukraine more fiercely.
Lehberger said that the CCP will continue to supply arms to Russia for at least another two years, because he believes that Xi has plans to take over Taiwan in 2025 and would thus wish to use prolonged Ukraine-Russian conflict to stun or weaken the United States and other Western powers.
China's Economic Stake
Experts said that China has long-term economic agendas vis-a-vis the Russia-Ukraine war and its economic goals over the next decades are linked with Beijing's subjugation of the Russian economy.
"Russia is squarely in the camp of China's new empire; the vast Russian wilderness will become protein for which the dragon can feed on as it rises over the next decade, and Putin will become a powerful vassal prince under Xi Jinping," said Weichert, adding that fusing the Chinese and Russian economies would be a major victory for Xi and for that, it would need Russia to be ensnared in a protracted conflict with Ukraine.
Nalapat said that Russia has become China's most important supplier of industrial raw materials at discounted prices. The two countries want to work together to topple the U.S. dollar as the global reserve currency.
"A weakened U.S. dollar would in their view boost their own currencies, especially the RMB [Chinese yuan]. For some time, much of U.S. deficit funding has come from increases in overseas purchases of USD as a reserve currency, and a dollar reset would significantly crimp the ability to spend of the U.S. government," he said.
Xi wants the United States to not only be weakened but also be deprived of reliable and functioning allies within Europe, according to Lehberger who sees the Ukraine war as vital to Beijing's economic game plan against Washington.
"A weak E.U. will then be earmarked to become an economic dependency of China," Lehberger said.