Field Testing Hornady's New Bullets and Loads
Feature By: Brian Pearce | May, 17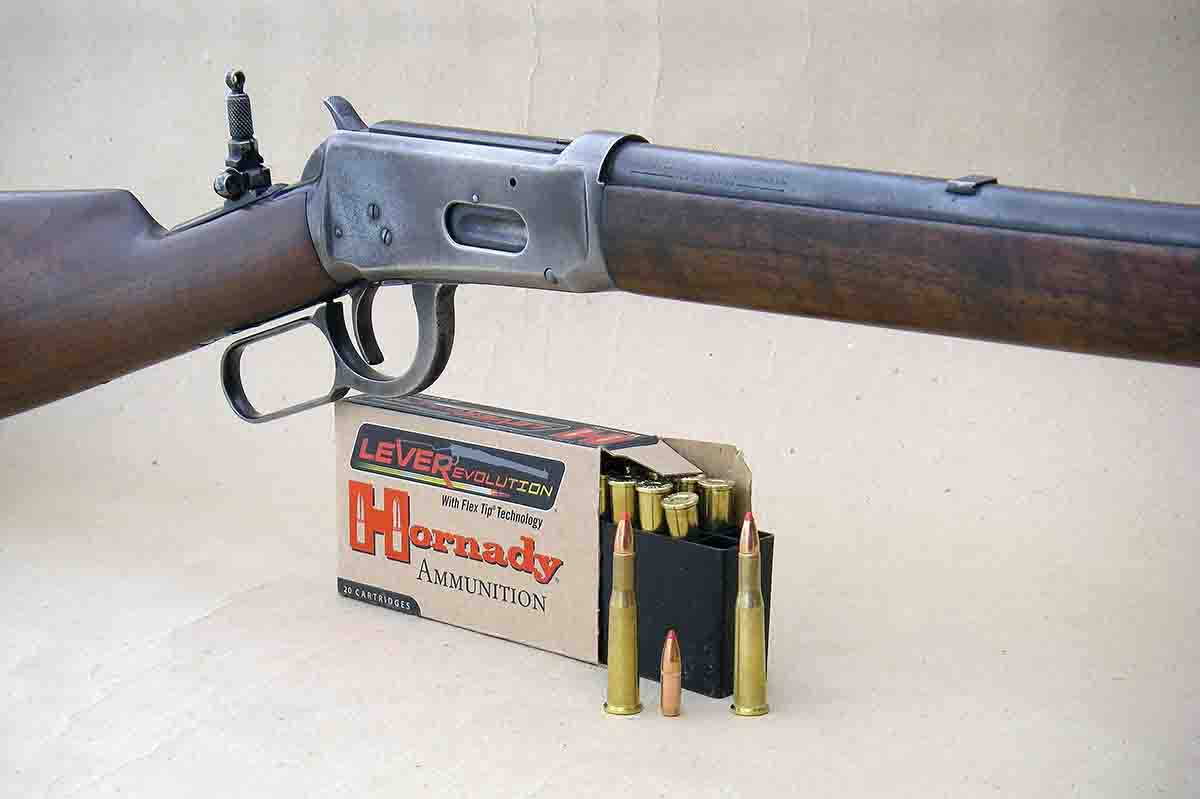 The buck antelope stood up and was not going to let me stalk any closer, so at 195 yards, I eased into a sitting position with elbows resting between my knees, clutching a Winchester Model 1894 lever-action .25-35 WCF rifle that was 110 years old and equipped with vintage aperture sights. This hunt was not about the taking of an animal but rather the skill and challenge associated with getting within range while using a genuine cowboy-era rifle chambered for a classic cartridge. In other words, it was about having fun.
The buck looked especially small on the high plains of Wyoming as the aperture sight was aligned with the front sight bead on its vitals. The wind was gusting, so I waited a few seconds, compensated slightly and squeezed the trigger. The sights were perfect when the trigger broke, but the bullet appeared to hit beyond the pronghorn about 20 yards and in front of it around 2 to 3 feet.
Reflecting on several 1.5-inch groups the rifle had produced just two days prior, I could not understand how the bullet missed by that much. The buck instantly whirled and ran, which increased the shot distance to around 300 yards, then stopped and looked back. Within a few more seconds it started to stagger slightly then bedded down, and I knew the bullet had passed through its body and struck the ground beyond, leaving the impression I had missed. Another stalk was made that narrowed the distance to approximately 200 yards, whereupon a finishing shot was placed through the buck's vitals.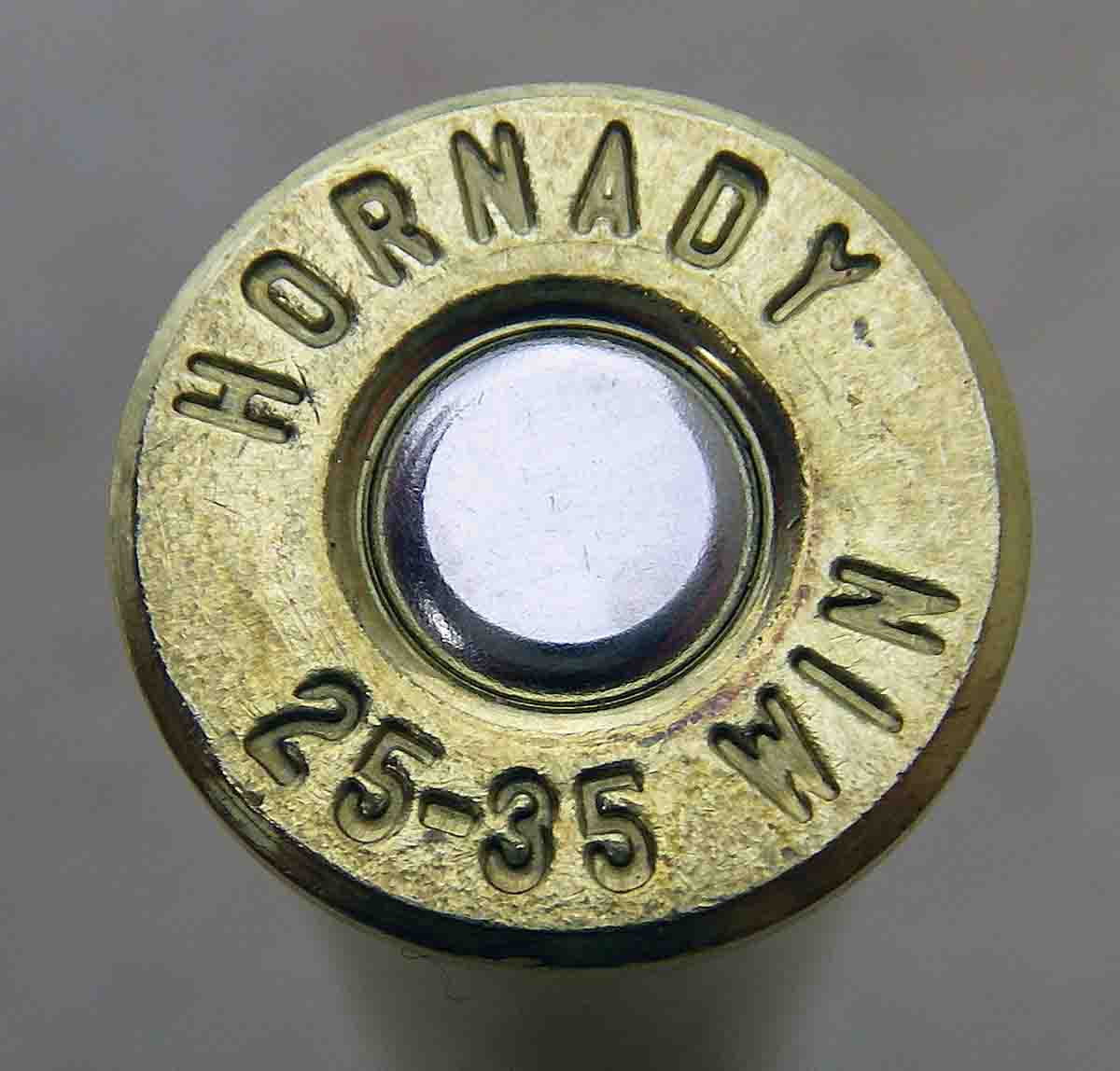 Hunters who have used the .25-35 Winchester in the field know that taking pronghorn, deer or other similar game at that distance is definitely stretching the cartridge's effective range. The loads I shot were preproduction samples (now readily available) from Hornady Manufacturing and were carefully developed to maximize the cartridge's performance.
The .25-35 WCF (aka .25-35 Winchester) was first offered in 1895 along with the .30-30 Winchester. Both were based on the same case and designed as early smokeless powder sporting cartridges developed specifically for the Model 1894 rifle with a nickel-steel barrel that would eventually become the world's most popular sporting rifle. While there have been several .25-35 loads offered over the past 122 years that included 60- to 117-grain bullets at varying velocities, the latest ballistics in the Winchester Ammunition catalog lists a 117-grain softpoint bullet at 2,230 fps from a 24-inch barrel. While this load has been continually cataloged, it has been several years since any ammunition has actually been produced, creating a genuine shortage for the many vintage guns still in use.
To save confusion, the .25-36 Marlin is a similar cartridge but is not interchangeable with the .25-35 WCF. Sources don't always agree, but the two cartridges were developed at about the same time in 1894, and both were offered commercially in 1895. Indications are that the .25-36 was probably developed first (and known at that time as the .25-37 Marlin), so Winchester designed its .25-35 cartridge so that it could be chambered and fired in rifles chambered for the .25-36/.25-37. Conversely, the Marlin cartridge(s) could not be chambered or fired in a .25-35 rifle, as it featured a slightly larger and longer case with the shoulder moved forward. Ammunition for the .25-36 Marlin was discontinued during the early 1920s, with rifles so chambered subsequently  used with .25-35 ammunition.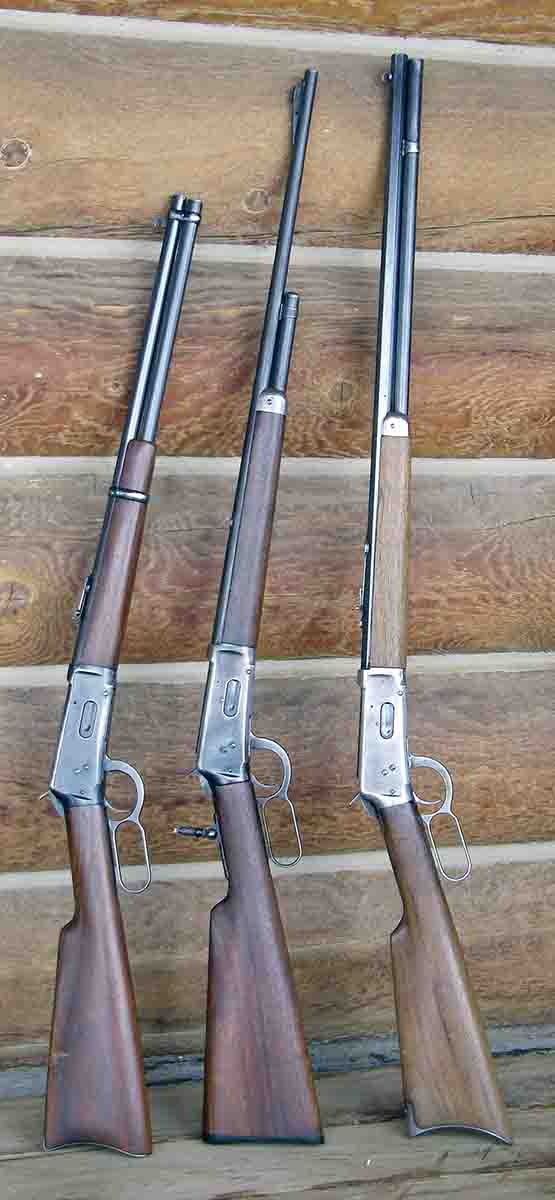 Sales for the Winchester Model 1894 .25-35 were strong, but over time it gave way to the immensely popular .30-30. Sometime around the end of World War II, rifles were discontinued.
My experience with the .25-35 has been something of an education – with some interesting results. I have owned several high-condition Winchester Model 1894s in both carbine and rifle configurations. They have generally proven accurate, with groups often measuring tighter than a comparable rifle chambered in .30-30. Factory loads produced during the 1970s through approximately 2005 have been chronographed and usually produced actual velocities of between 2,000 and 2,100 fps – well below advertised figures.
One observation has been that traditional 117-grain factory loads often fail to expand reliably when used on deer-sized game, even when shot at relatively close distances. This has done nothing to help the .25-35's performance or reputation as a big-game cartridge, leading some writers to suggest it was best as a varmint round with its 60-grain load.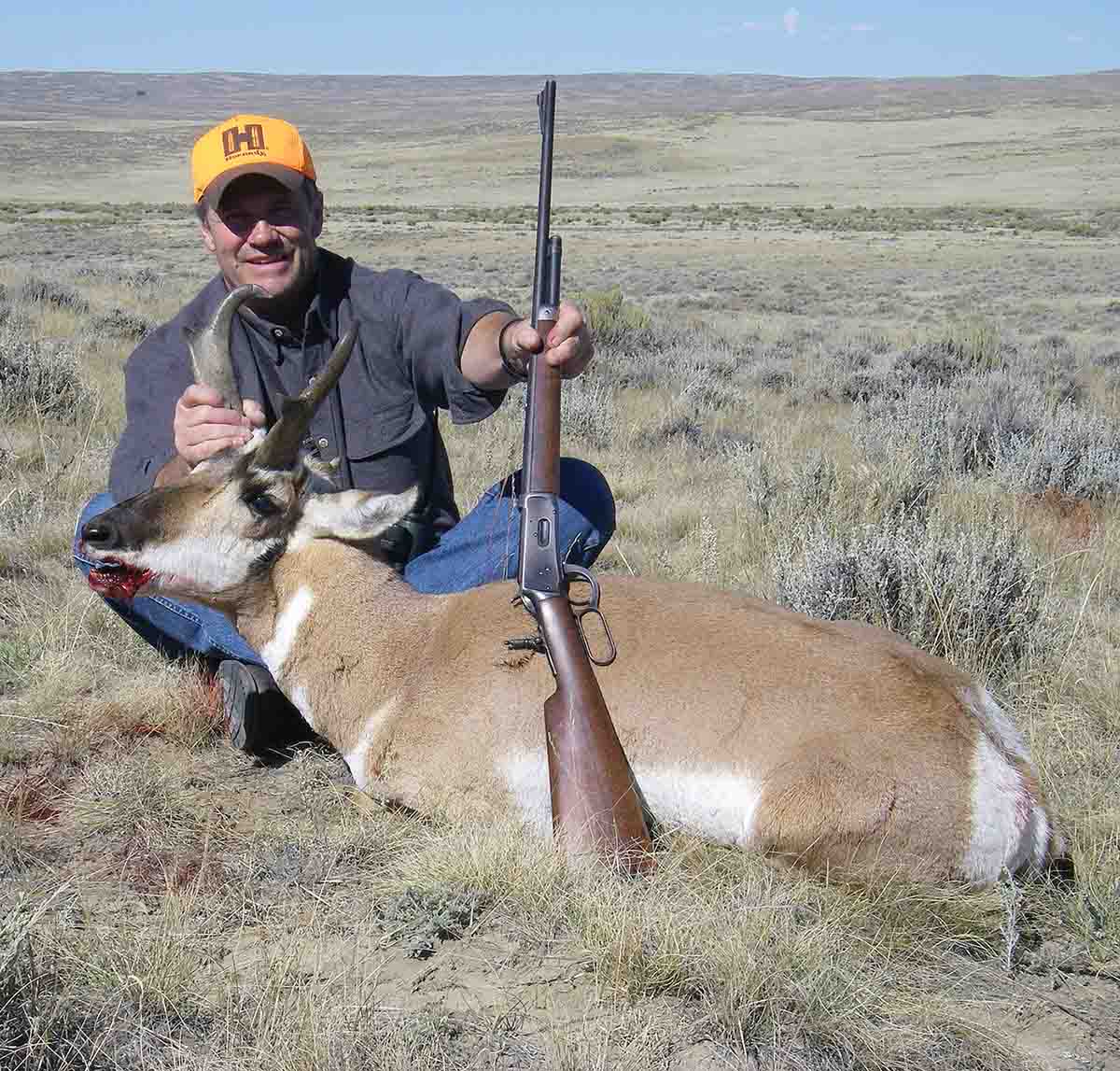 In 2004-05, just prior to Winchester discontinuing production of the U.S.-manufactured Model 94, the company chambered a quantity of rifles in .25-35 and had plans to implement it into regular production due to shooter demand. With the closing of the New Haven, Connecticut, plant on March 31, 2006, that idea was short lived. Winchester Repeating Arms brought back the Model 94 as a limited offering in 2010. These rifles were manufactured in Japan by Miroku. Unfortunately, this new Model 94 features a rebounding hammer and tang safety, but otherwise shows good quality overall. New for 2017, the .25-35 Winchester chambering will be offered on a limited basis. Three variations will be available, including a traditional carbine with a 20-inch barrel, a short rifle with a 20-inch barrel and a sporter with a 24-inch half-round, half-octagonal barrel. MSRP ranges from $1,199 to $1,399.
Hornady's Senior Ballistician Dave Emary has been largely responsible for the tidal wave of bullets, cartridges and loads offered by that company in the last couple of decades. In spite of being a savvy engineer who has designed sophisticated bullets and cartridges, Dave is fond of leverguns and traditional cartridges and regularly hunts with them. Recognizing that the .25-35 was somewhat stuck in a ballistic rut and that factory loads and brass were not available to feed his rifles as well as those of other shooters, Dave set out to design a truly modern load that would vastly improve and renew this aging .25-35 cartridge. Some of the goals were to optimize accuracy, velocity, downrange energy and terminal performance on big game, all while staying within respected pressure guidelines for vintage guns.
Emary began by testing traditional 117-grain factory loads for velocity, accuracy, etc. Dave's findings were parallel with mine, including reliable bullet expansion shortcomings. In fact, he could not get factory-loaded bullets to expand in standard ballistic gelatin even when tested at actual muzzle velocities.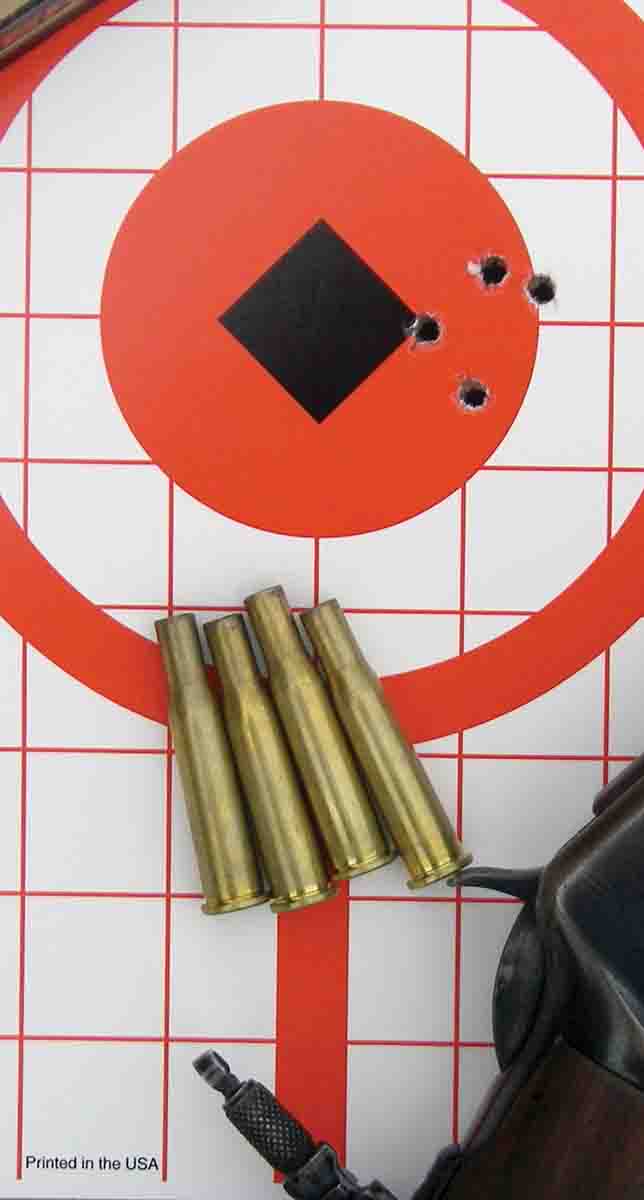 Bullet technology has changed, including designs for leverguns. A few years back Hornady developed the patented FTX (Flex Tip) rubber-tipped bullet that allows spitzer-profiled bullets to be used in tubular magazines while preventing primer set off. This design improves the bullet's ballistic coefficiency, reduces drag and helps flatten trajectory at longer ranges. It also facilitates and helps control reliable expansion. Hornady's new .25-35 bullet utilizes FTX technology, but it also features a boat-tail base. In an effort to increase velocity, aid in bullet expansion and still have enough weight for hunting deer-sized game, bullet weight was reduced to 110 grains. All this increases ballistic coefficient (BC) to .340, which is a huge improvement over the traditional flatbase, flatnose bullets used with this cartridge.
Several powders were tried that would optimize velocity while staying within pressure guidelines. I had the opportunity to test some experimental loads and was pleased with the results. Emary ultimately settled on a noncanister powder that offered the best blend of low extreme spreads, accuracy and velocity. The new loads are advertised with a muzzle velocity of 2,425 fps from a 24-inch barrel.
Using a 1906-era Winchester Model 1894 with 24-inch barrel and half magazine, production factory loads chronographed 2,394 fps, which is very close to advertised figures and produced an extreme spread of 24 fps for a five-shot string. With the aid of a sandbag rest, but with the rifle's forearm held firmly in my left hand but not touching the bags, 100-yard groups consistently measured under 1.5 inches for five shots, which can be duplicated on demand with this rifle and load. Occasionally four-shot groups hovered just over one inch. I have heard reports of a preproduction Winchester Repeating Arms/BACO Model 94 producing groups that are around one inch and even sub-MOA.
As indicated, the new Hornady .25-35 load is advertised to push a 110-grain FTX bullet 2,425 fps muzzle velocity. With a BC of .340, at 100 yards it retains 2,181 fps; at 200 yards, 1,952 fps; and at 300 yards, 1,738 fps. With a 200-yard zero, point of impact is 3.3 inches high at 100 yards and 12.5 inches low at 300 yards. In spite of being capable of hitting big game at that distance with bullets that expand, 300 yards is definitely beyond the reliable effective range of the cartridge. I would consider around 200 yards as maximum, although coyotes and other pests would be fair game at farther distances.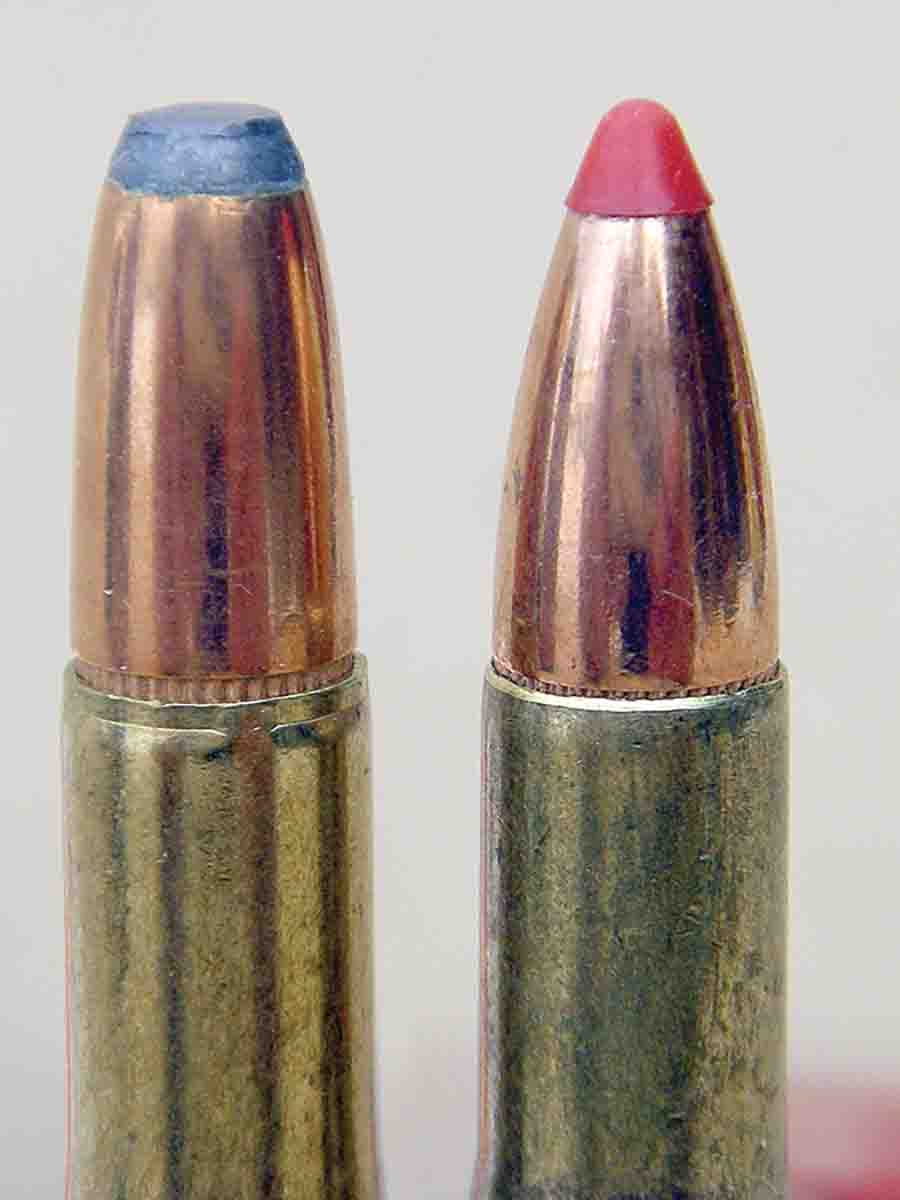 In carefully examining the wound channels delivered by the 110-grain Hornady FTX bullet on the Wyoming pronghorn, rapid bullet expansion was evident and disrupted enough tissue for a clean, reliable kill. The first shot was lethal; however, it entered slightly farther forward than desired, probably due to wind drift, and explains the delayed effect. Both bullets completely penetrated, which is desirable for maximum shock and a good blood trail. After the buck was down and while validating my tag, I was joined by Dave Emary. While making the hike to join up, in a one-in-a-million chance, Dave glanced down, spotting a shiny .25-caliber bullet core lying on the ground. Clearly it was one of the bullets that had passed through the buck, and it confirmed the excellent expansion qualities of the new load.
Shooting or hunting with vintage lever-action rifles and cartridges is incredibly fun and puts the challenge back into the hunt. The .25-35 WCF is a mild-recoiling cartridge that offers accuracy in leverguns and, with factory loads from Hornady, a new level of performance.