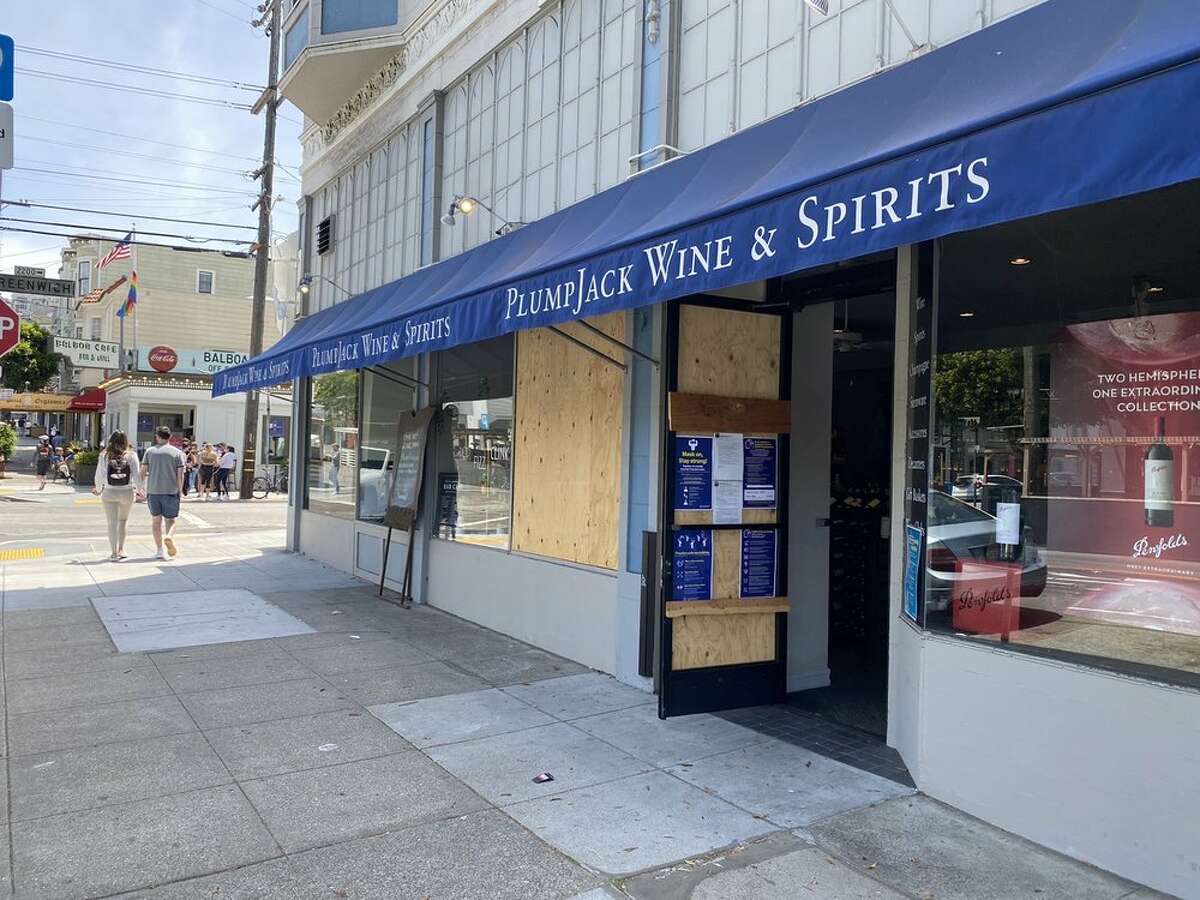 The exterior of PlumpJack Wine and Spirits.
San Francisco police responded to an alarm on the 3200 block of Fillmore Street early Tuesday morning to find a broken window, the police department said.
While police did not identify what shop was broken into, a spokesperson confirmed to the San Francisco Chronicle on Tuesday that PlumpJack Wine and Spirits, the wine shop owned by California Gov. Gavin Newsom, was the target. (SFGATE and the Chronicle are both owned by Hearst but operate independently of one another.)
Gavin Newsom's wine shop in the Cow Hollow neighborhood has been subject to multiple break-ins over the course of the pandemic, including three other attempts this year alone, SFPD spokesman Adam Lobsinger told the Chronicle.
The PlumpJack spokesperson told the Chronicle that what's happened to the business over the pandemic is "similar to many of the other businesses in the area and across the city." Toy Boat cafe recently was the target of another burglary in a series of break-ins over the past year.
No suspects were found at the Fillmore Street scene when police responded to the original alarm Tuesday, said a police incident statement sent to SFGATE. No arrests have been made as of Thursday morning.
Newsom founded PlumpJack, a wine and hospitality group, in 1992, but stepped back from involvement in 2004 when he was elected mayor of San Francisco. About a year after he was elected as the state's lieutenant governor, he was brought back into the company.