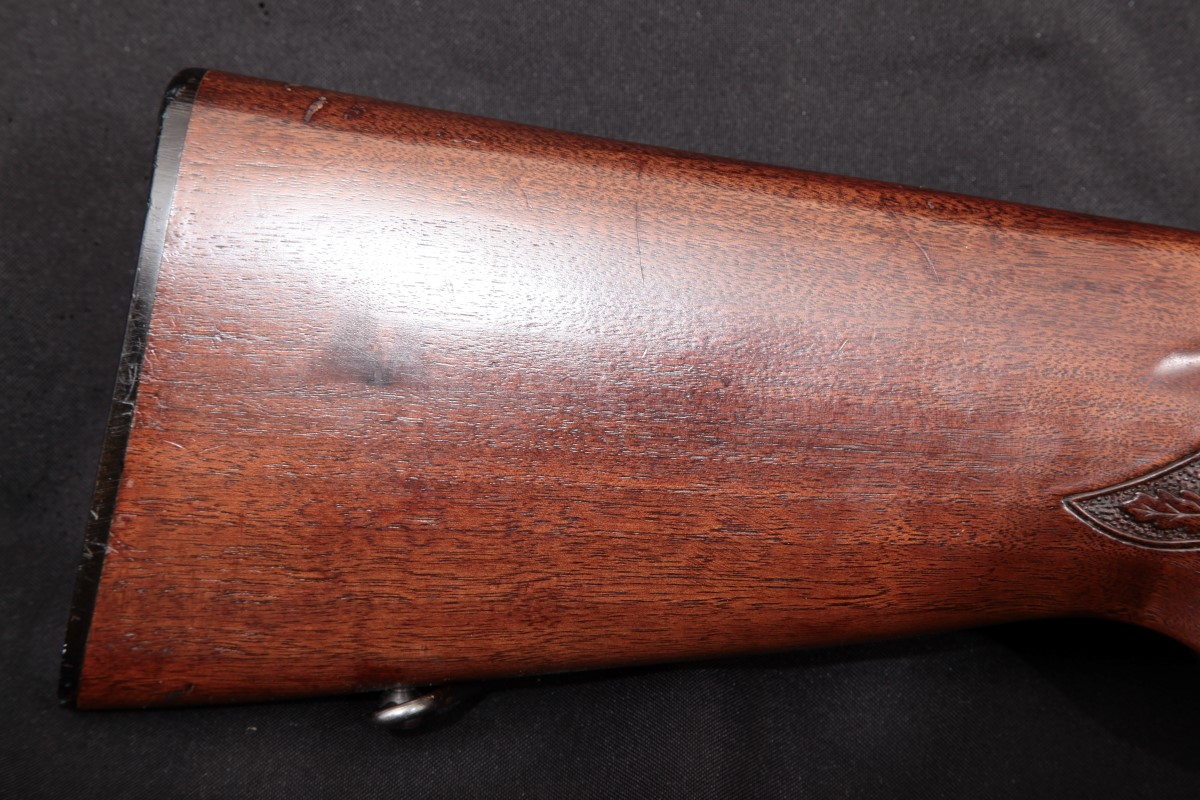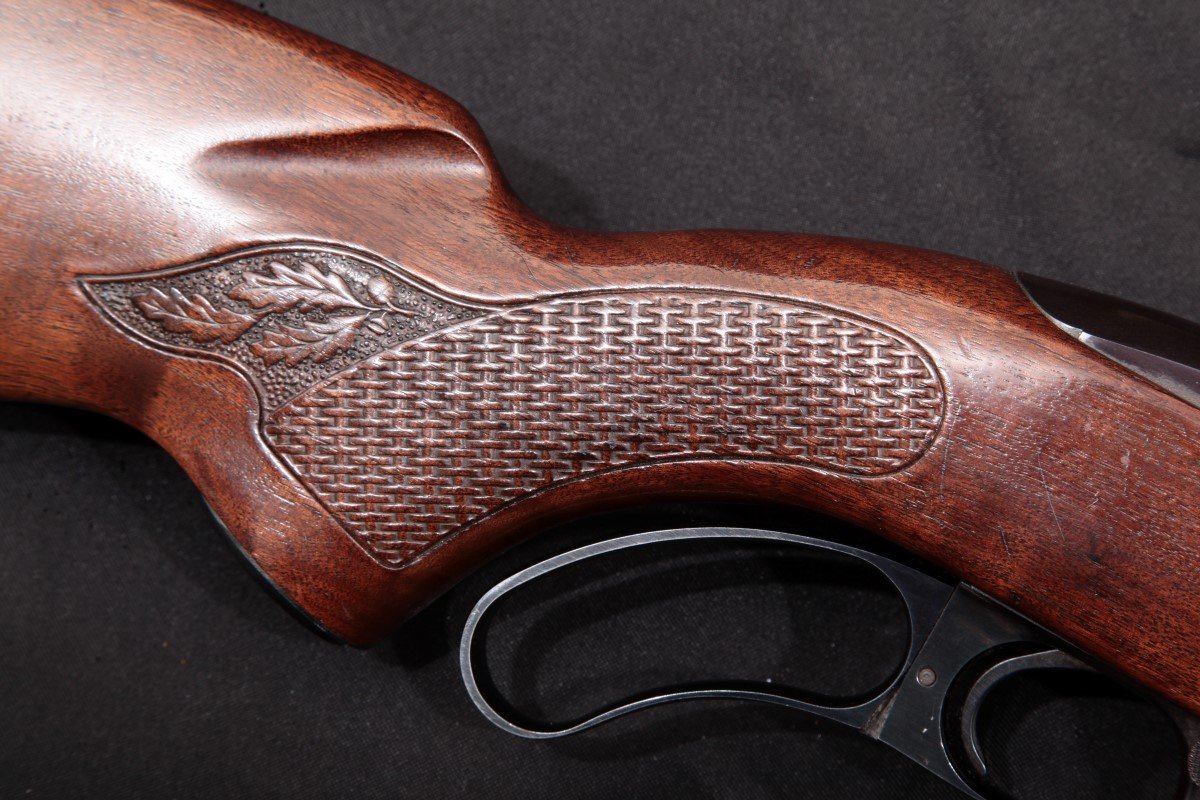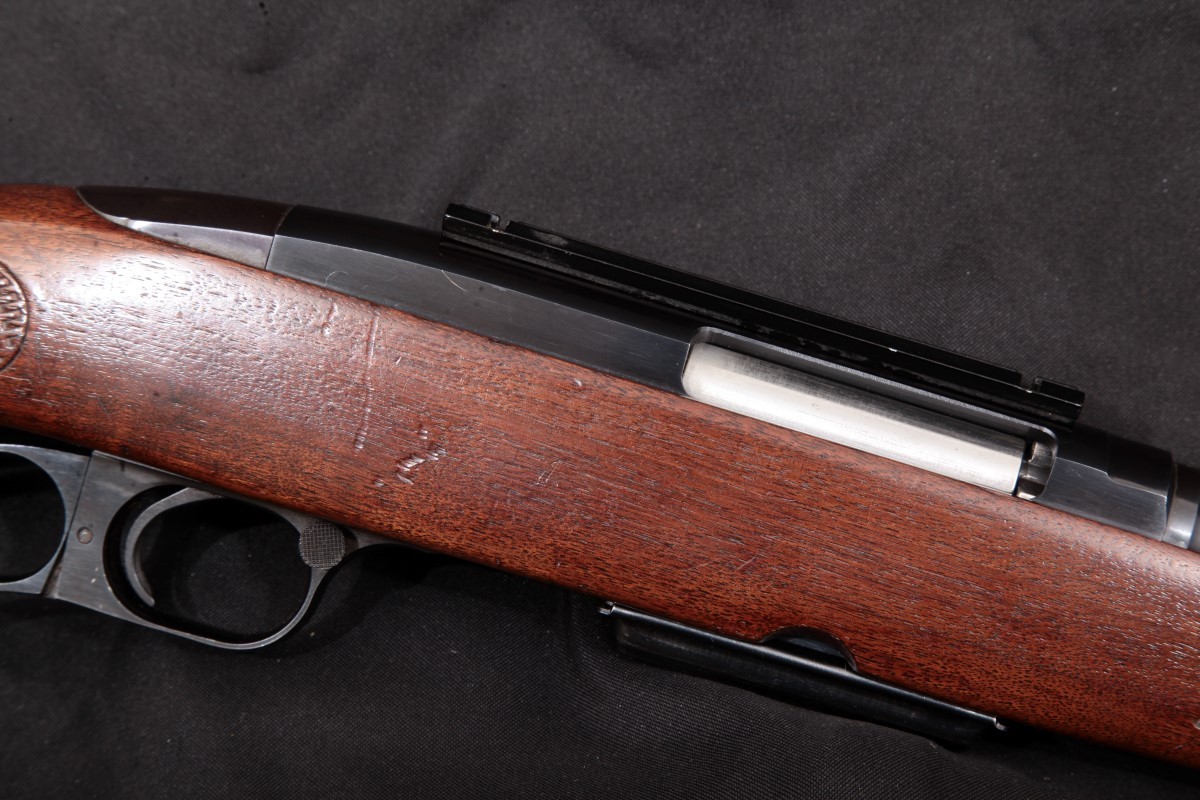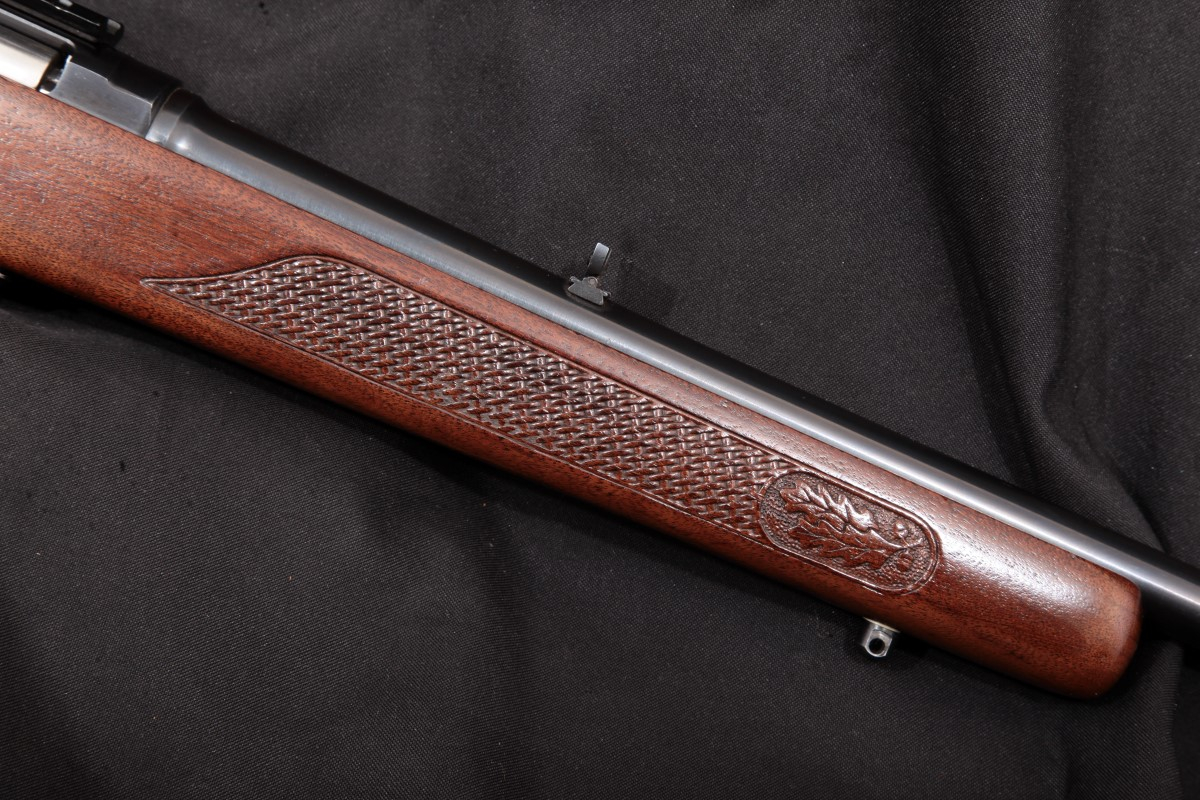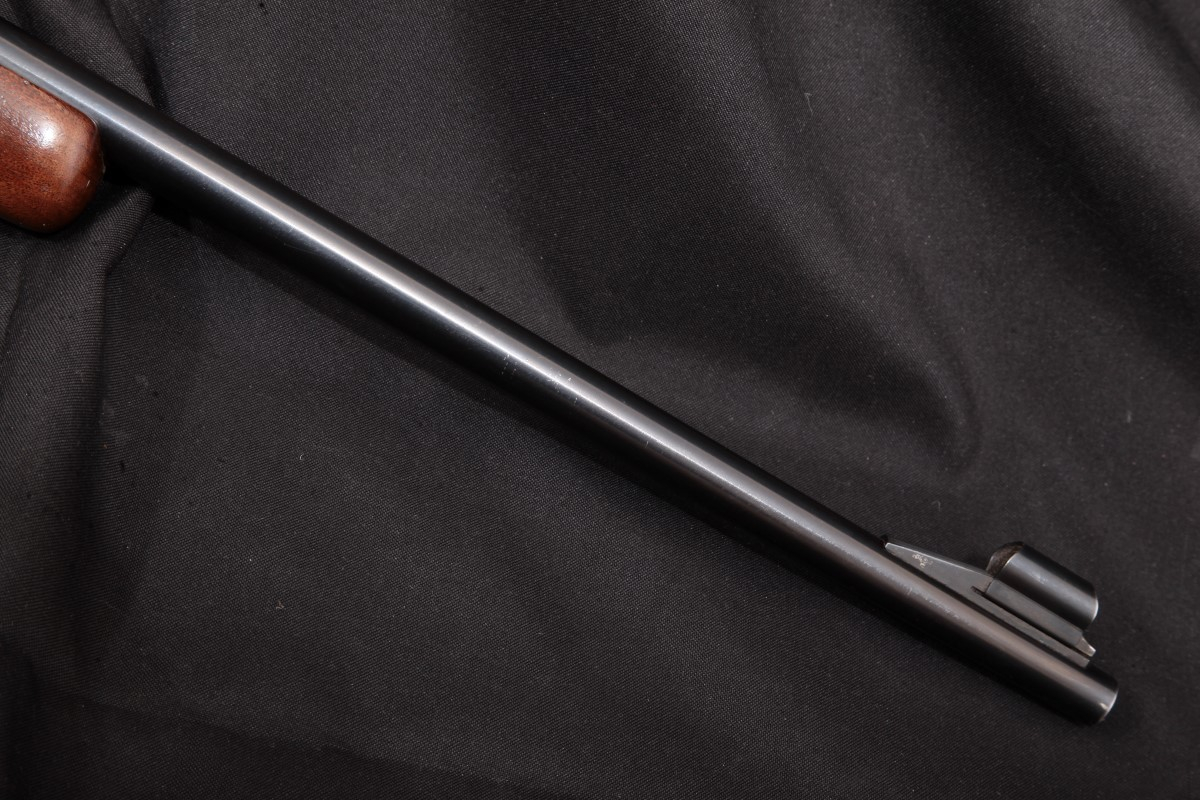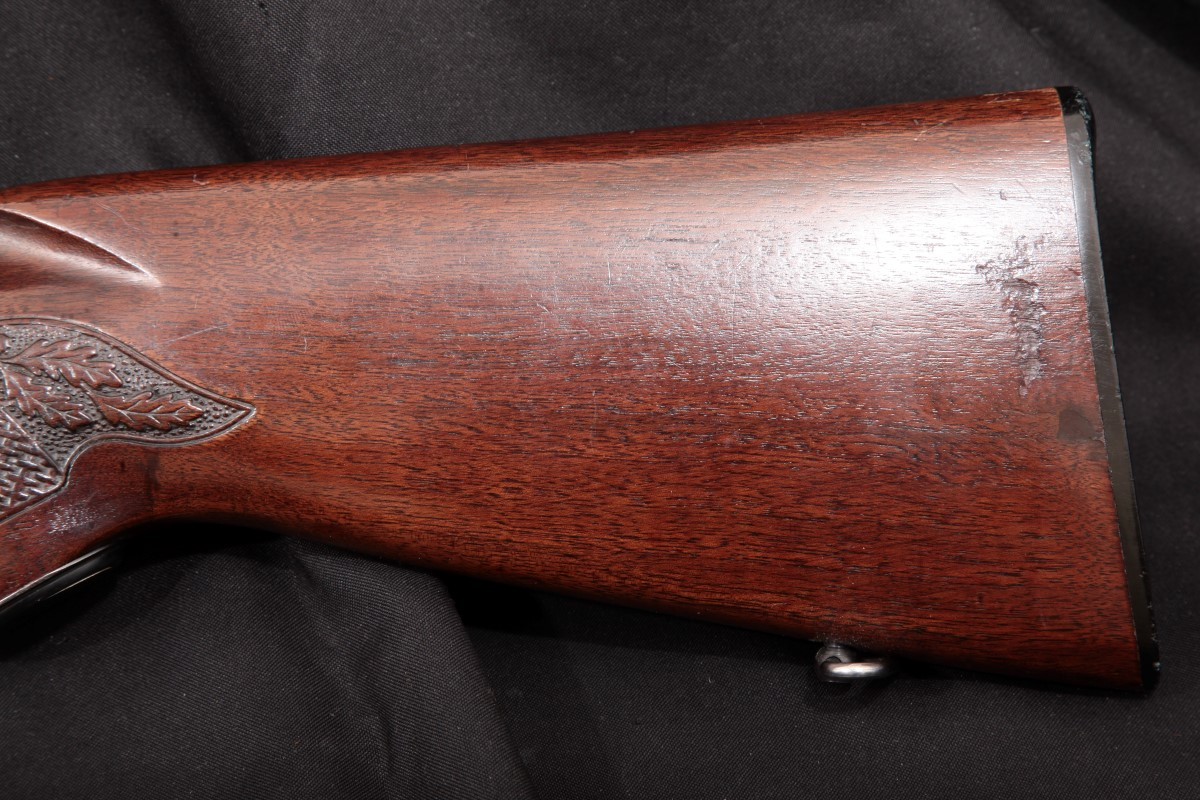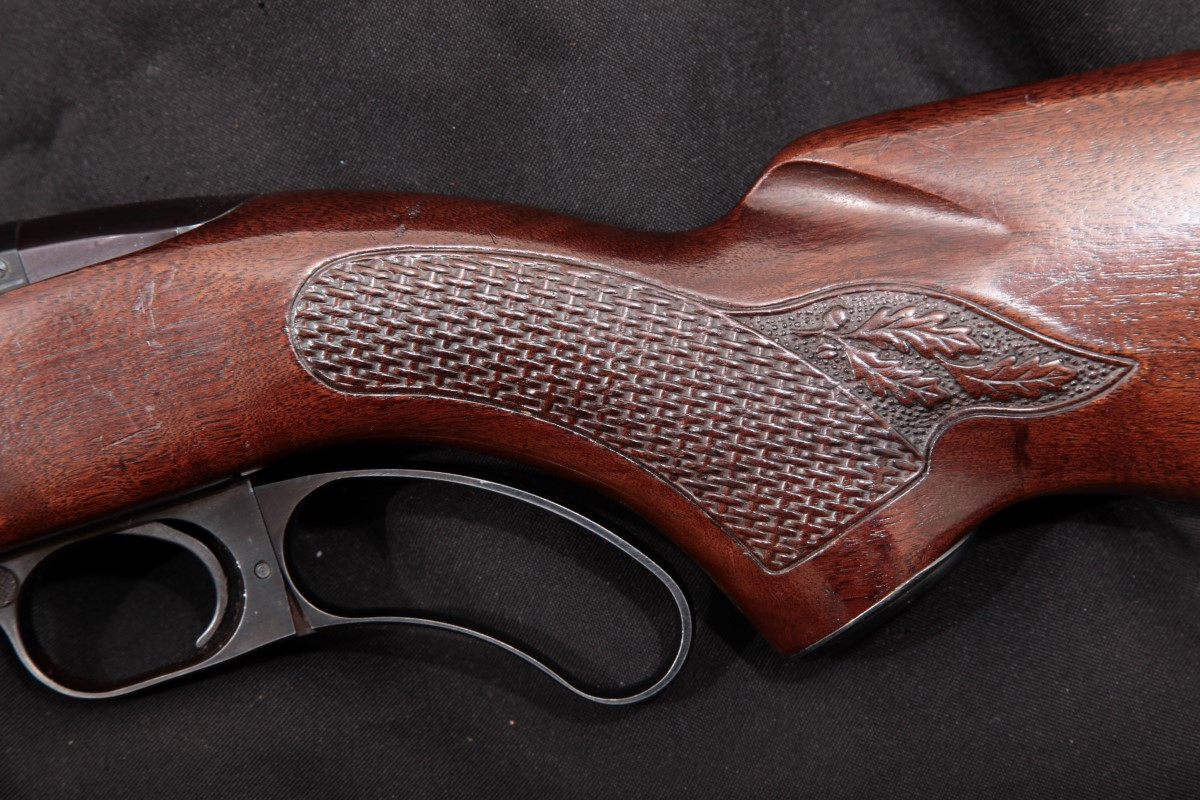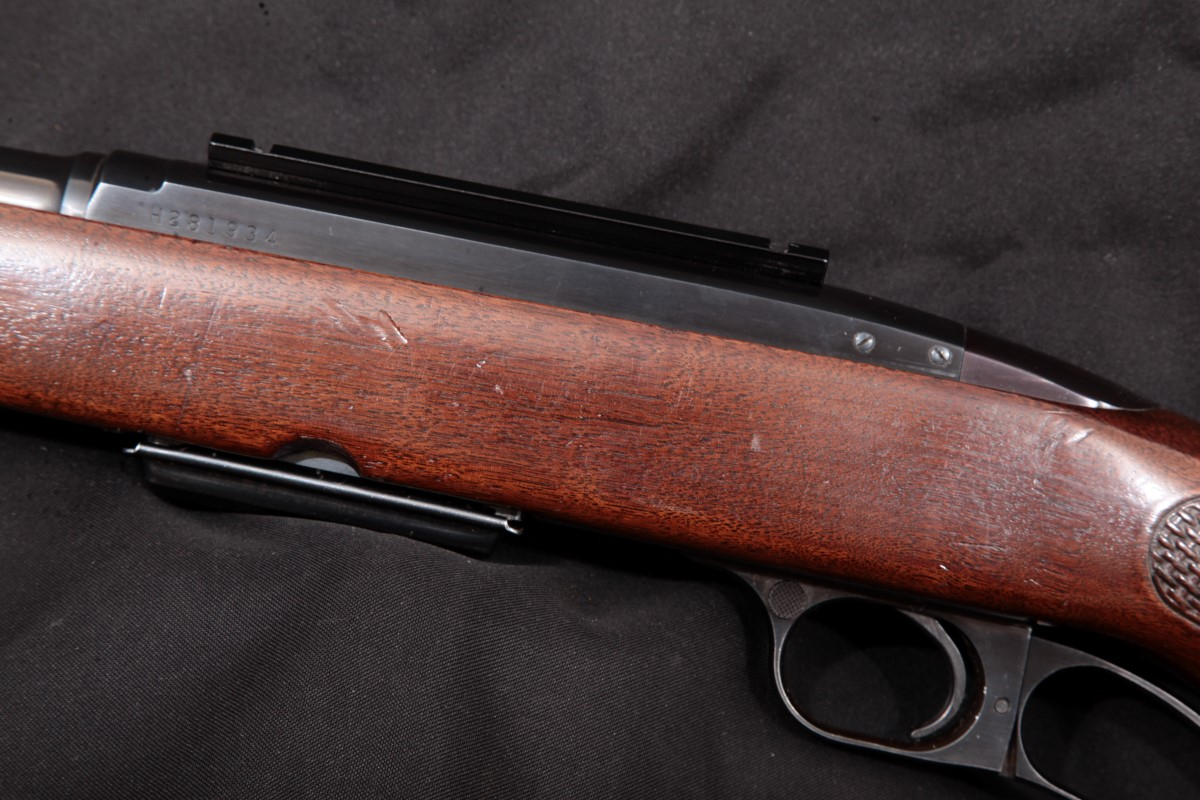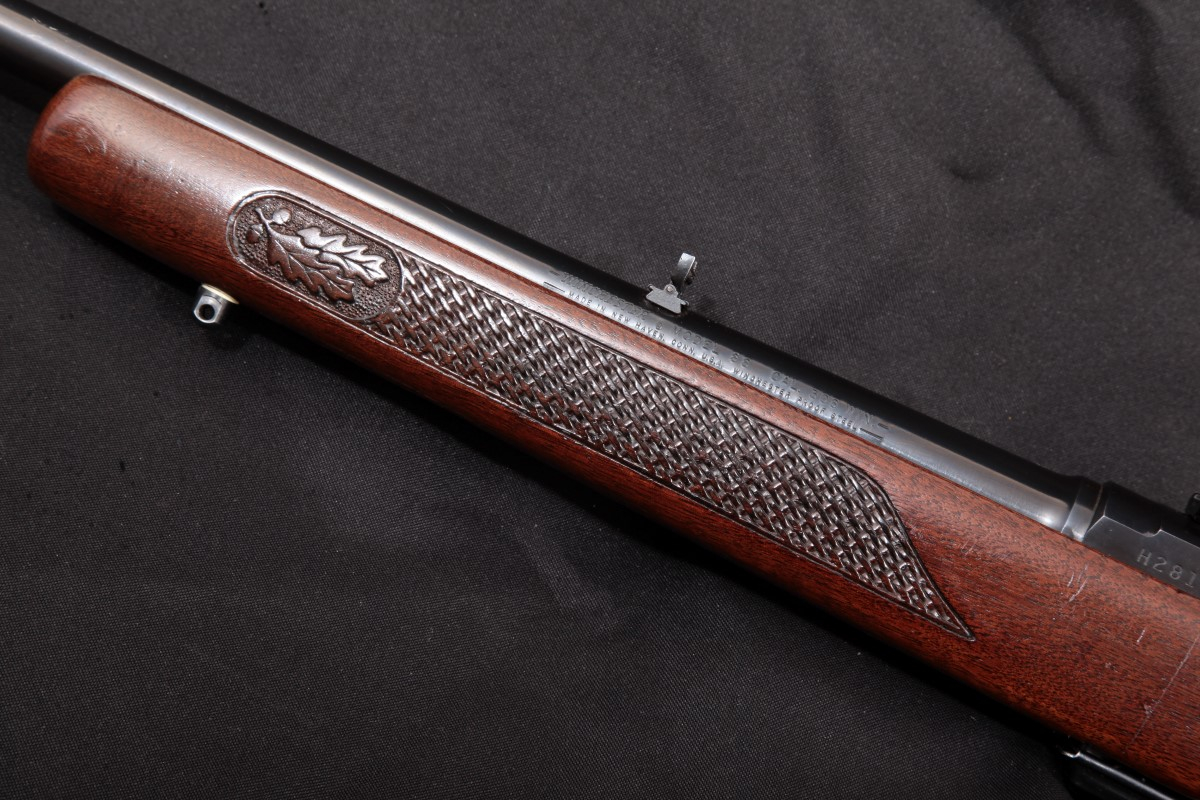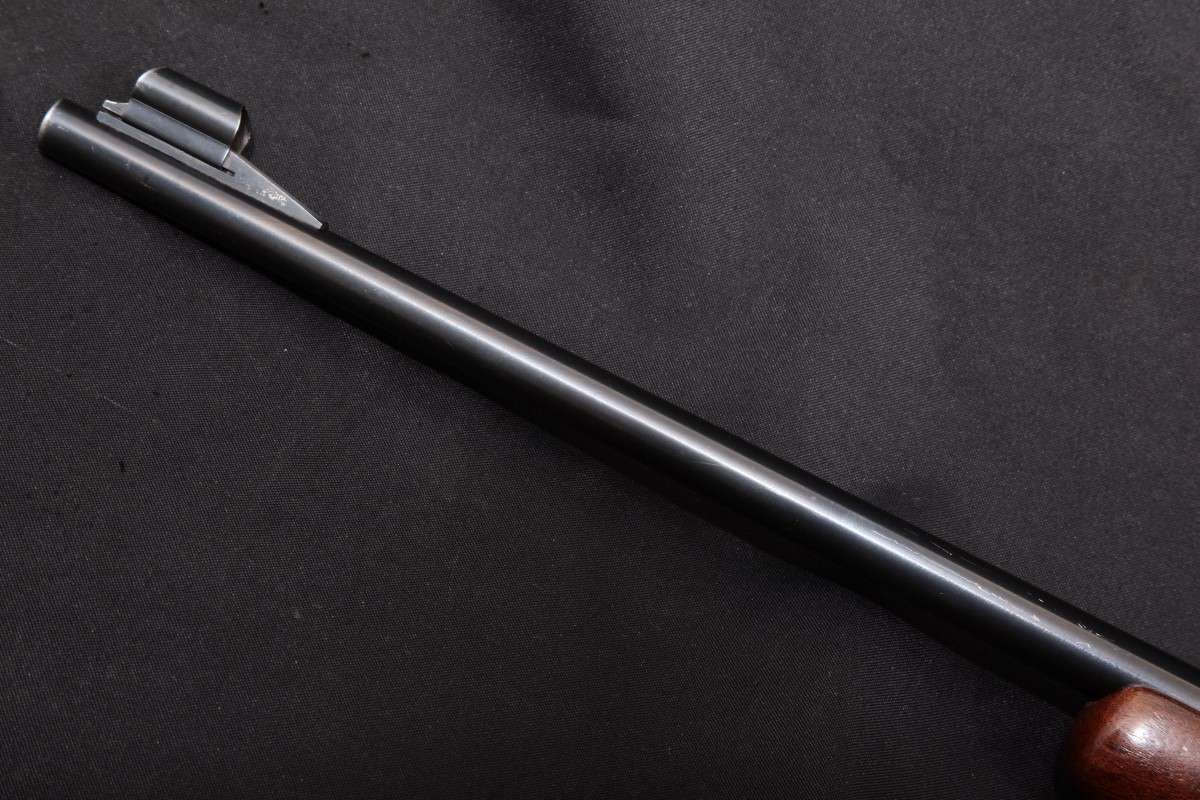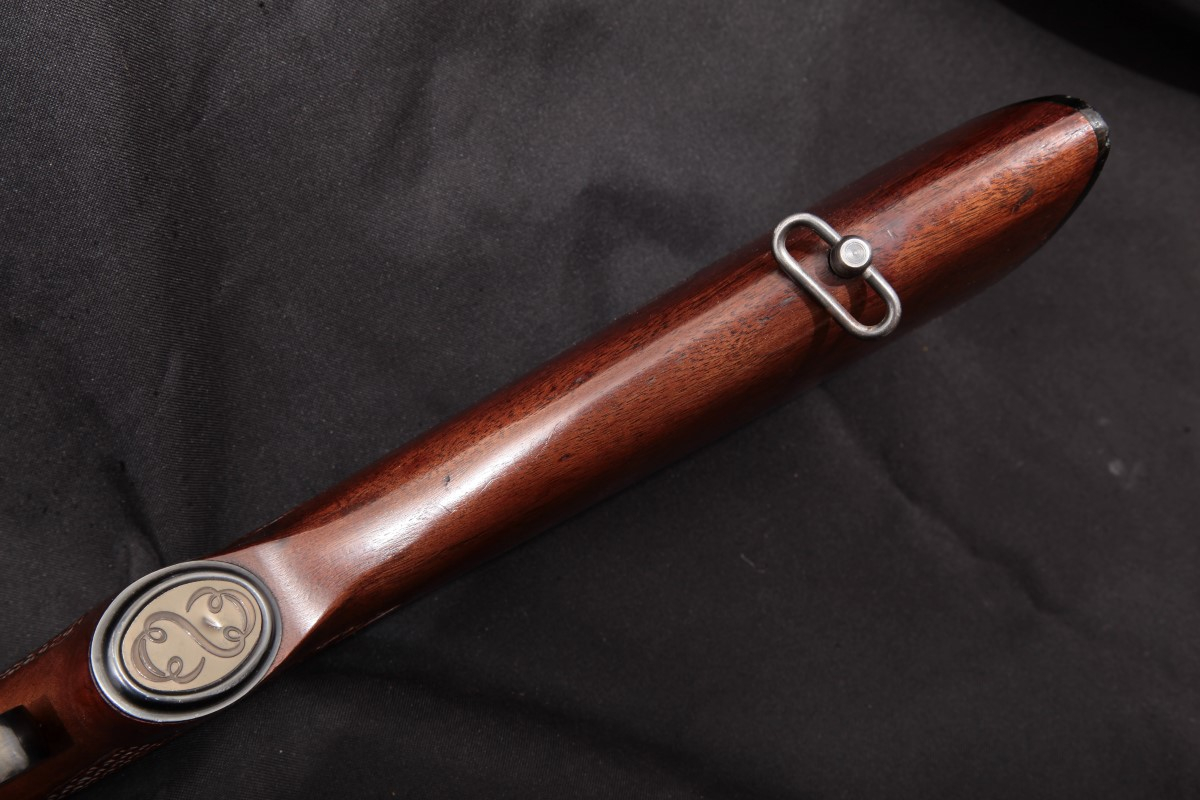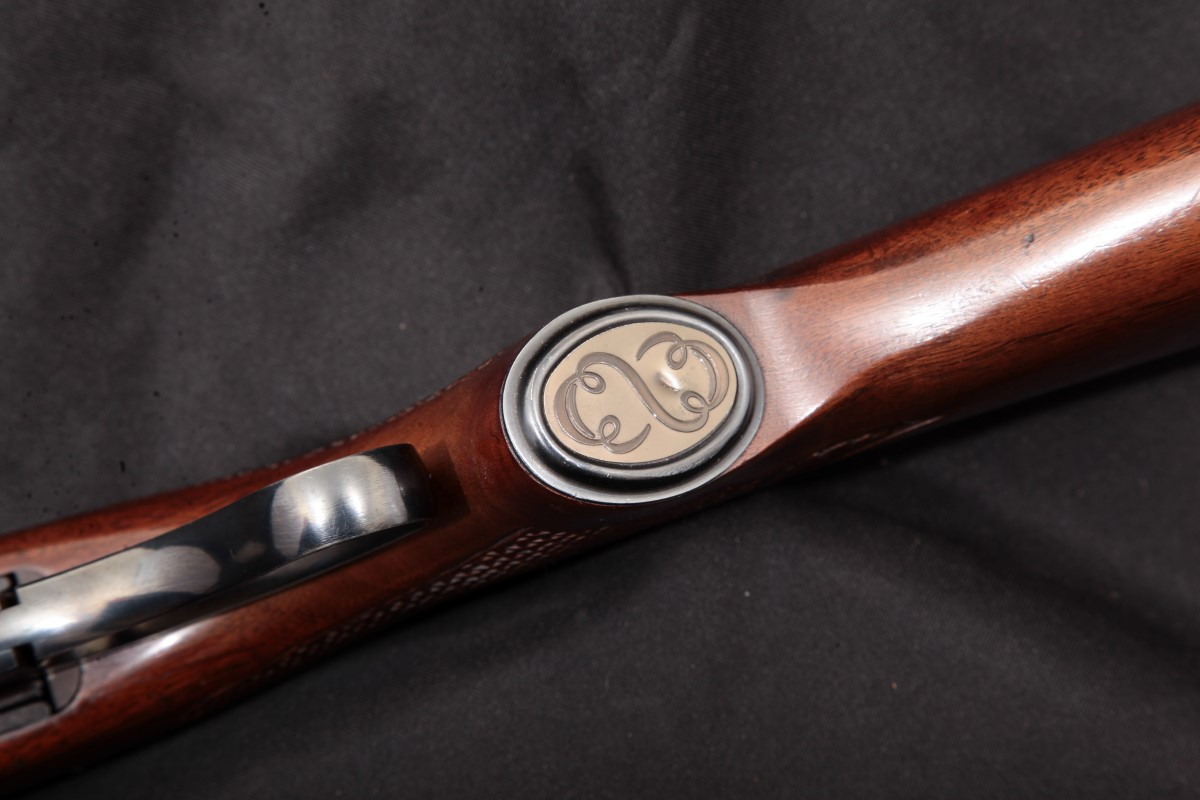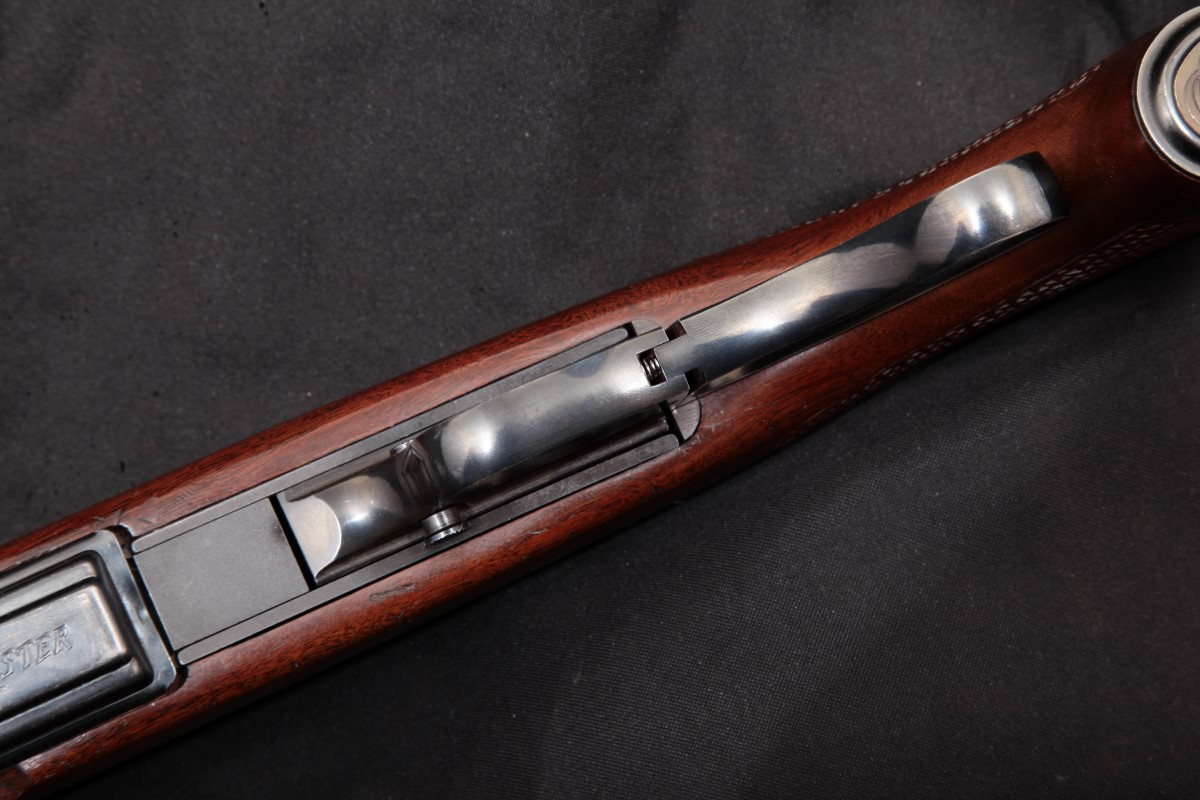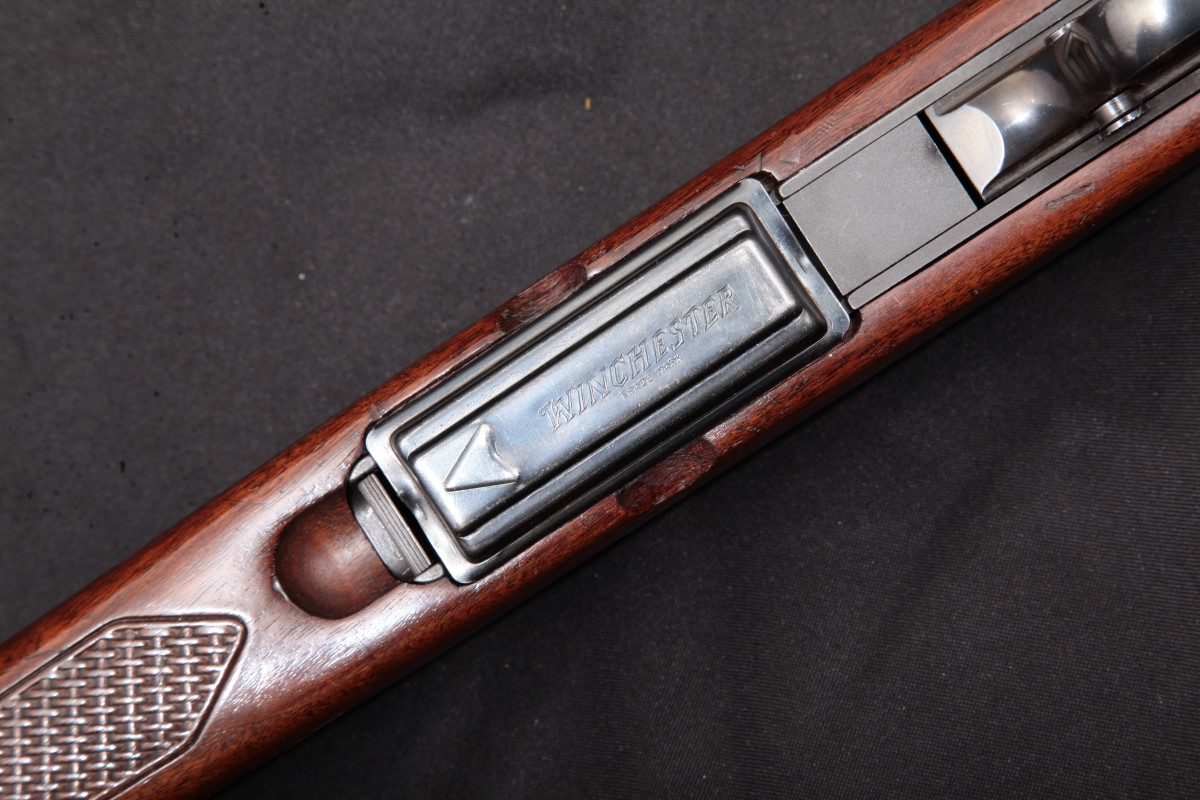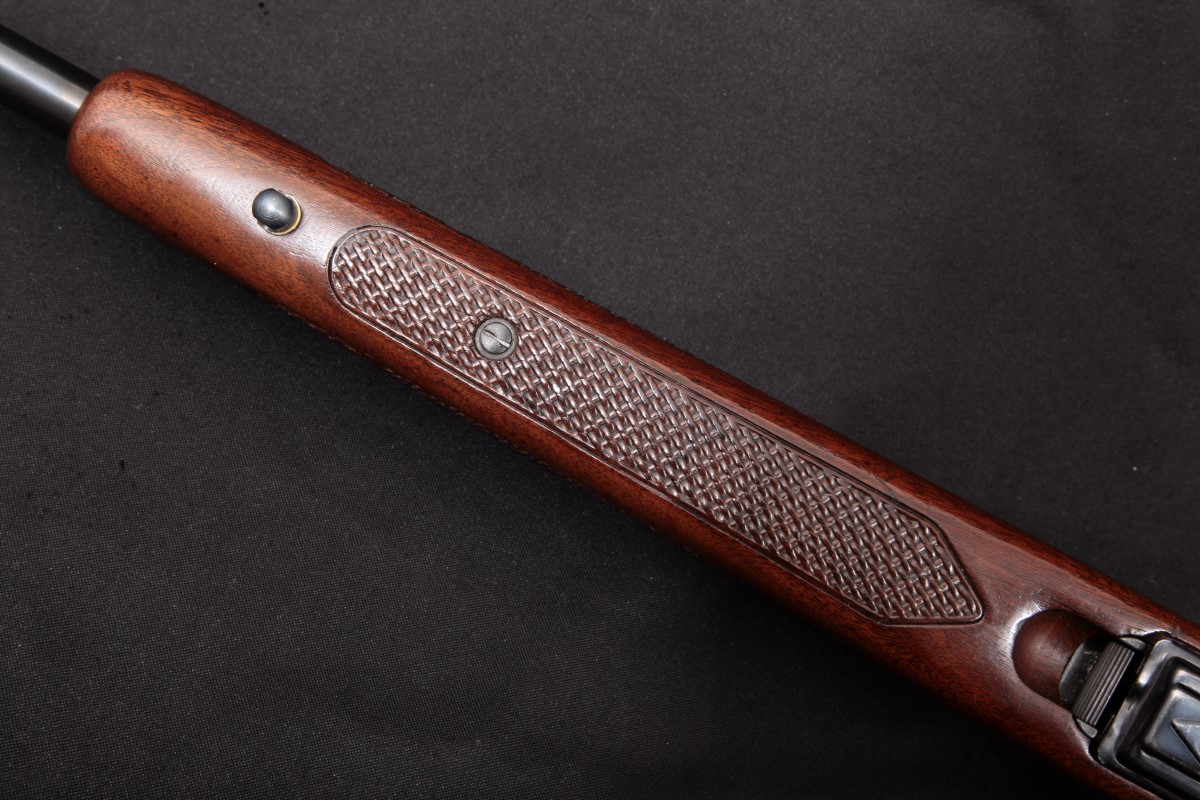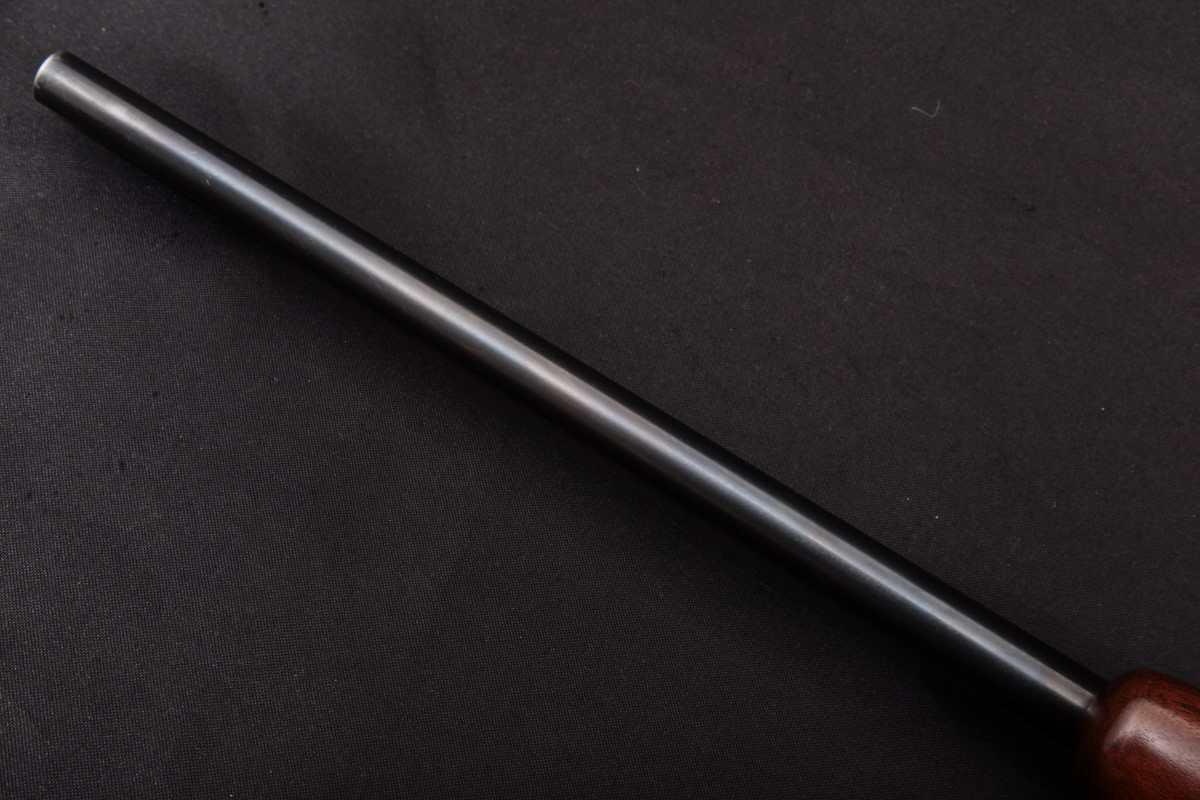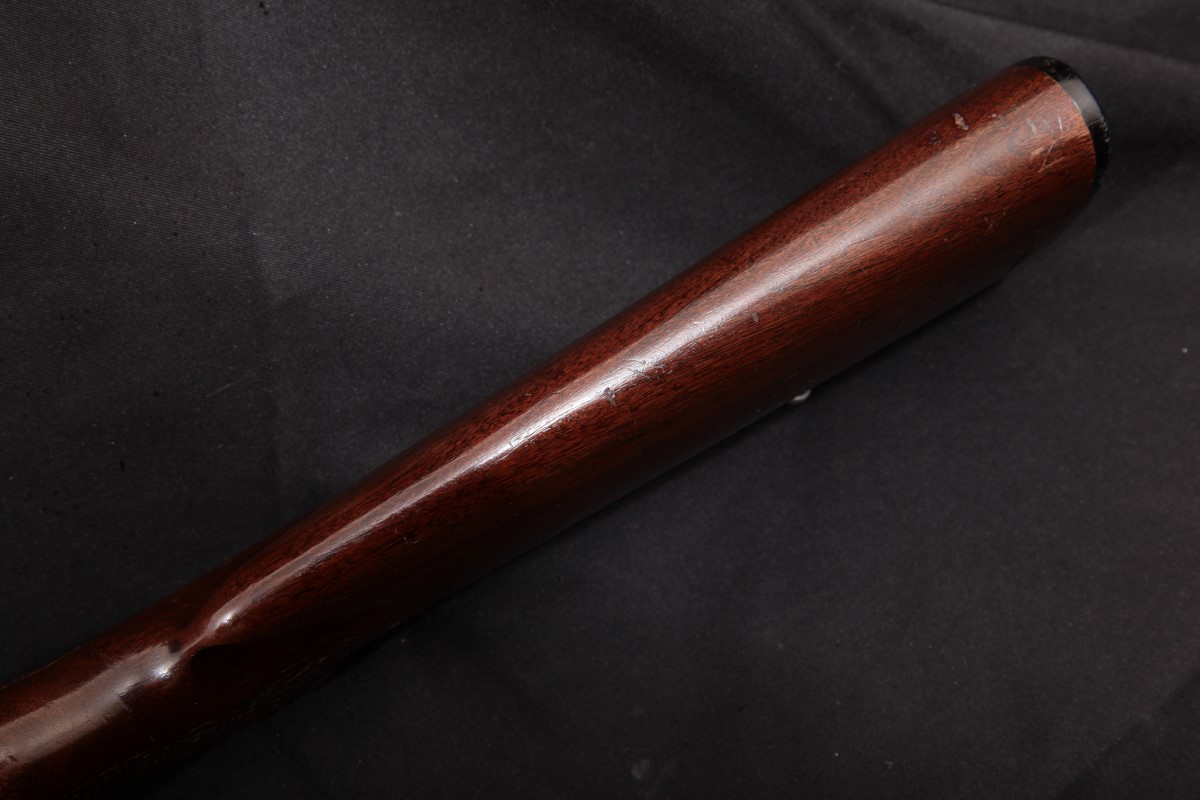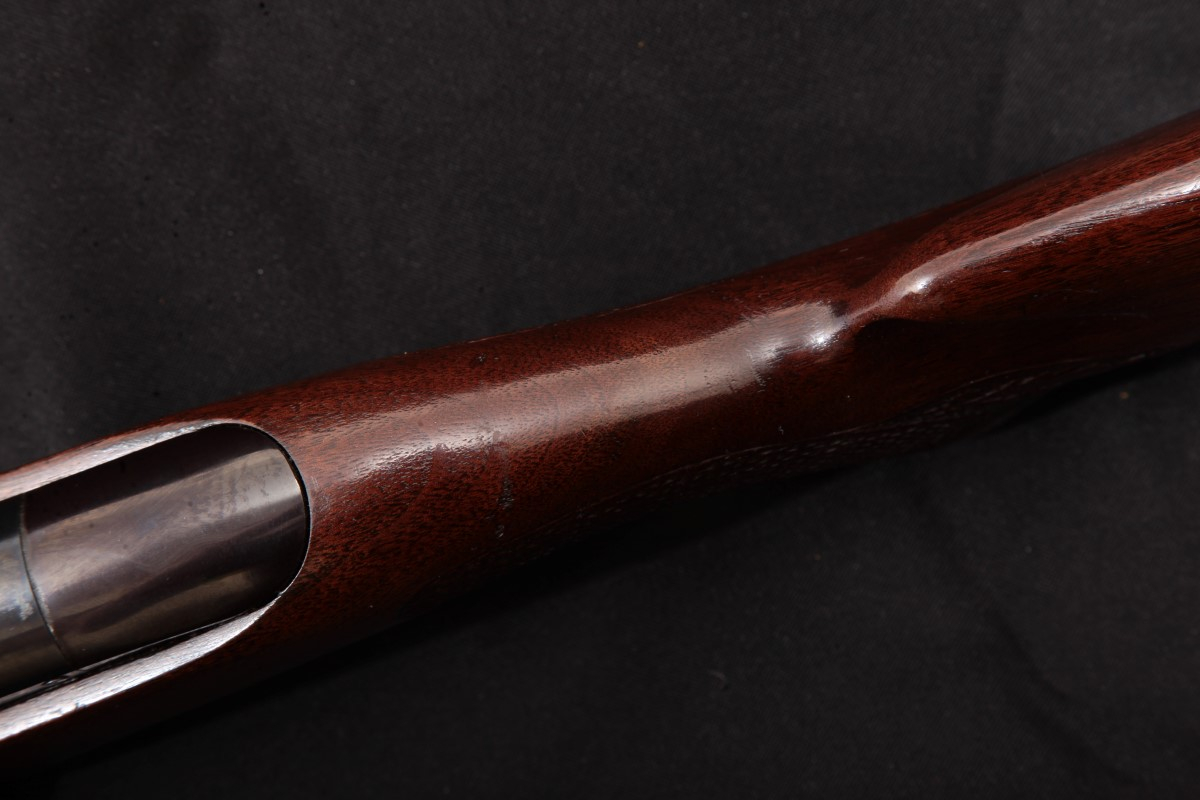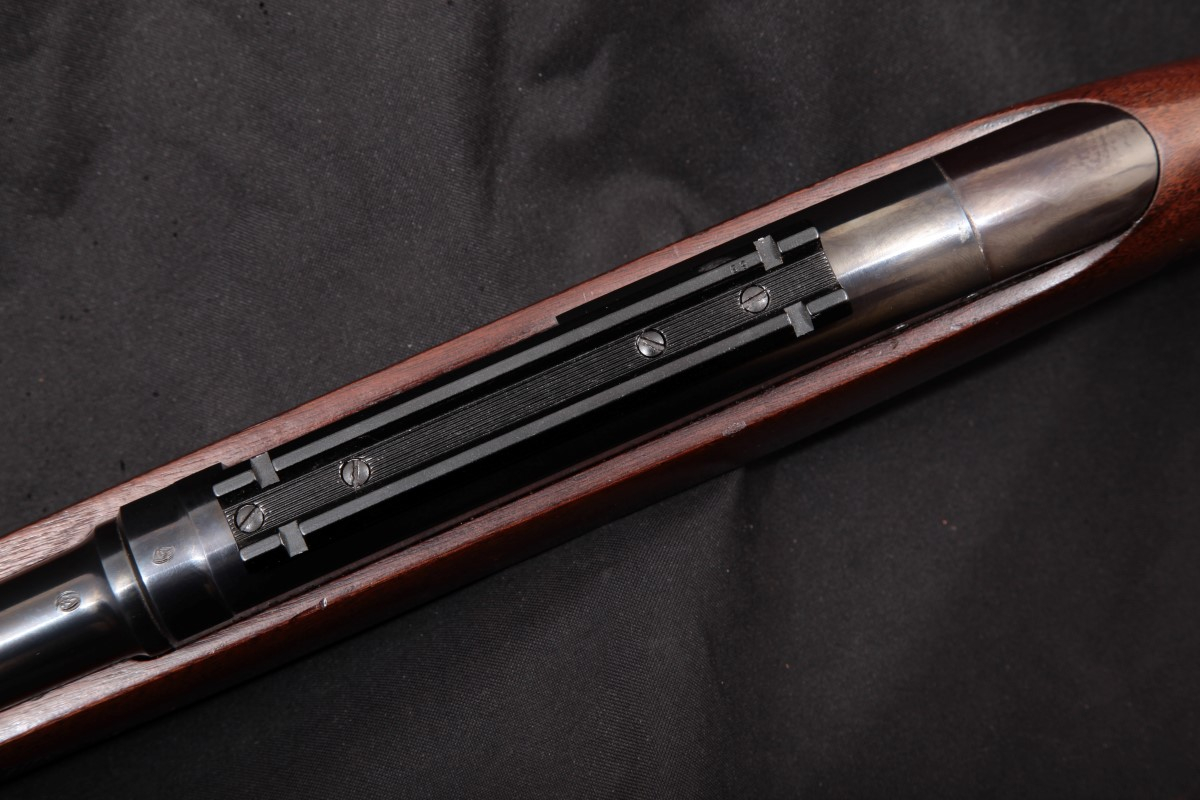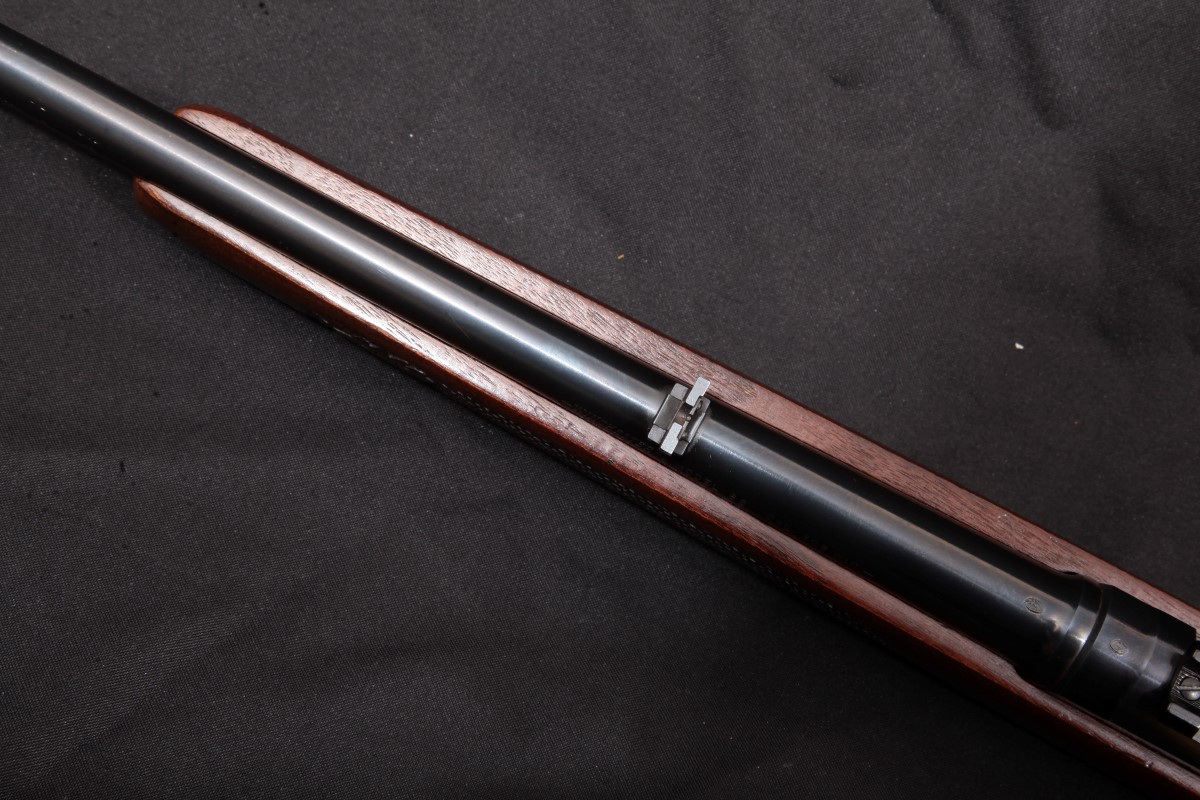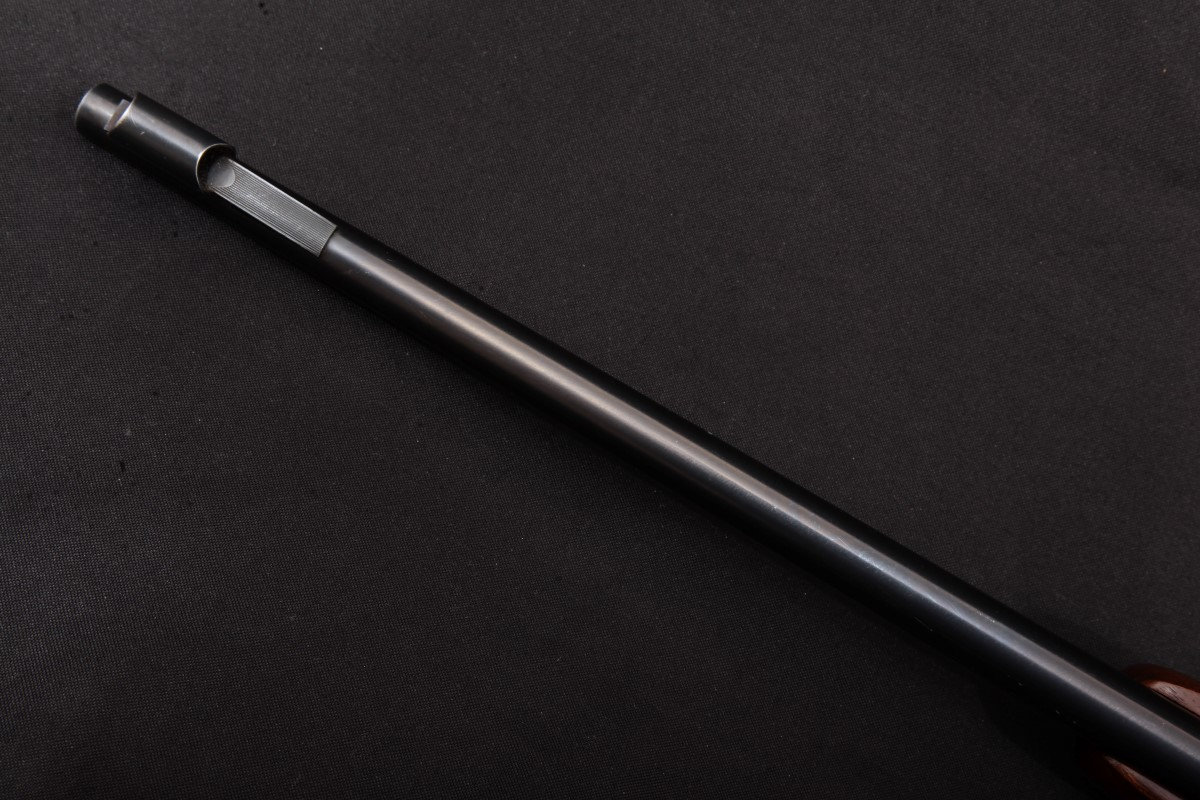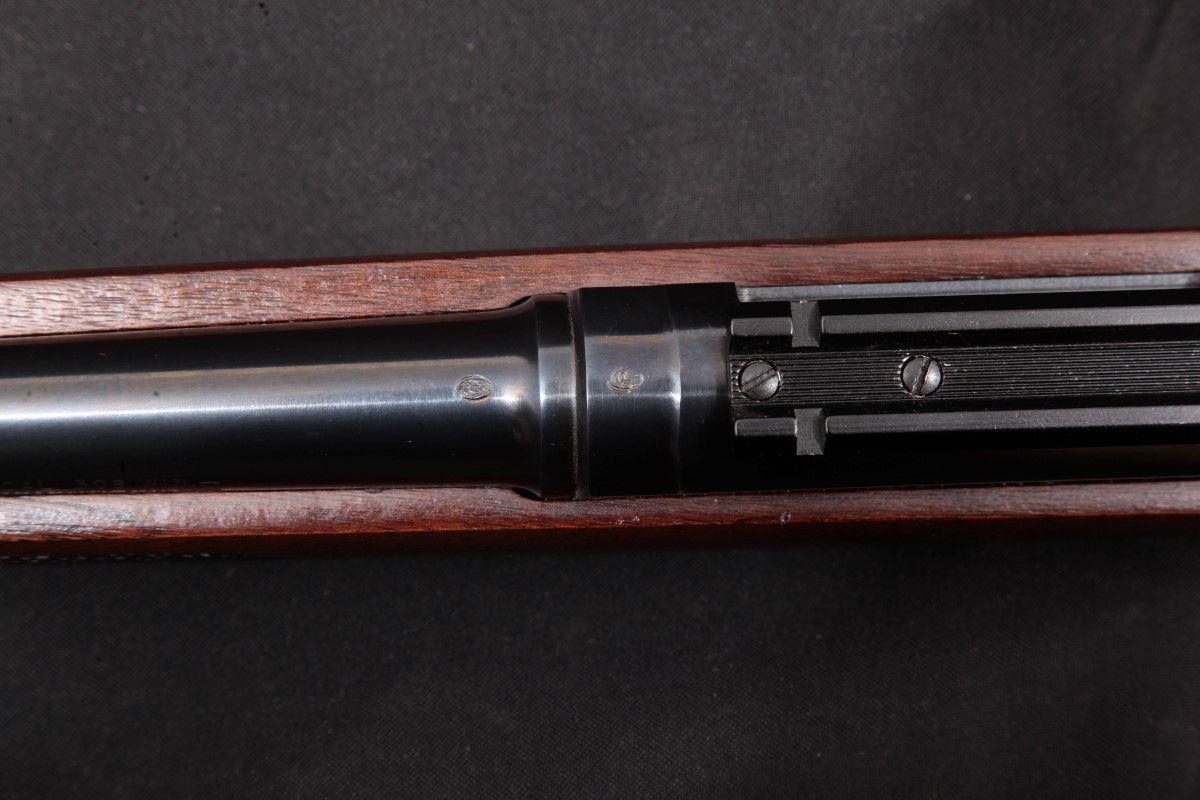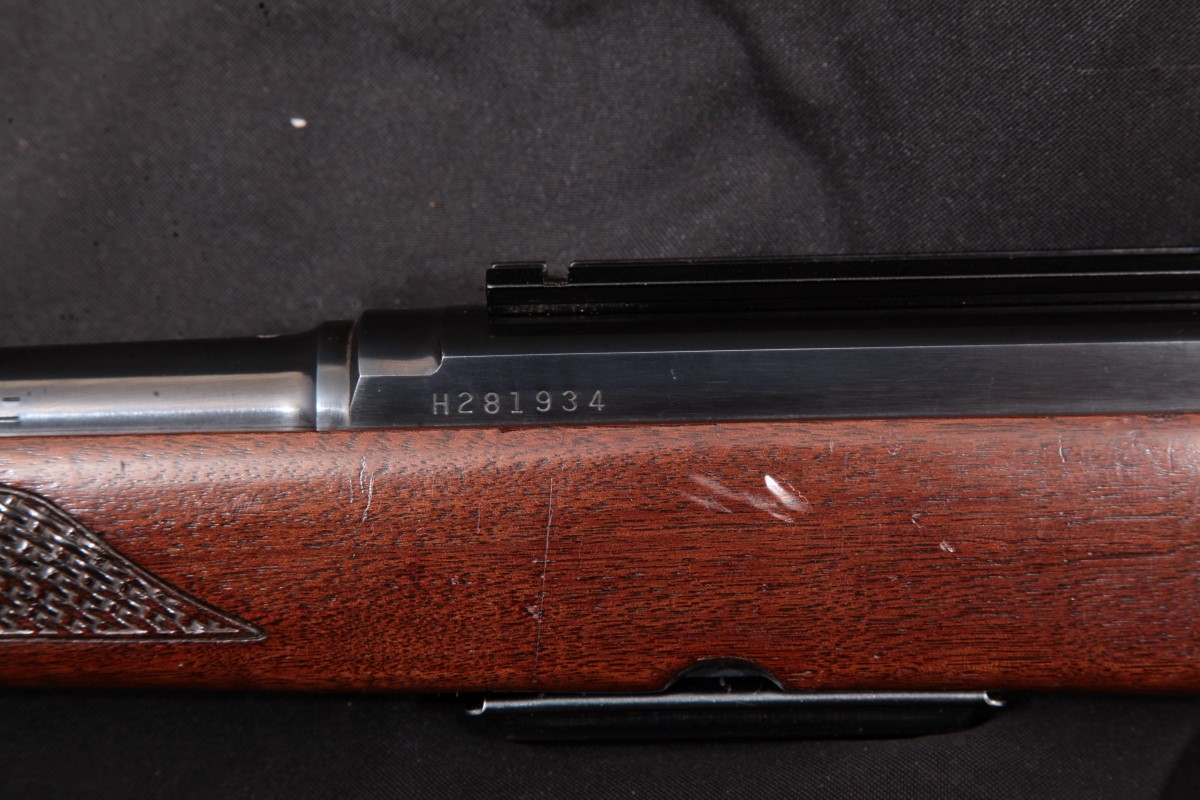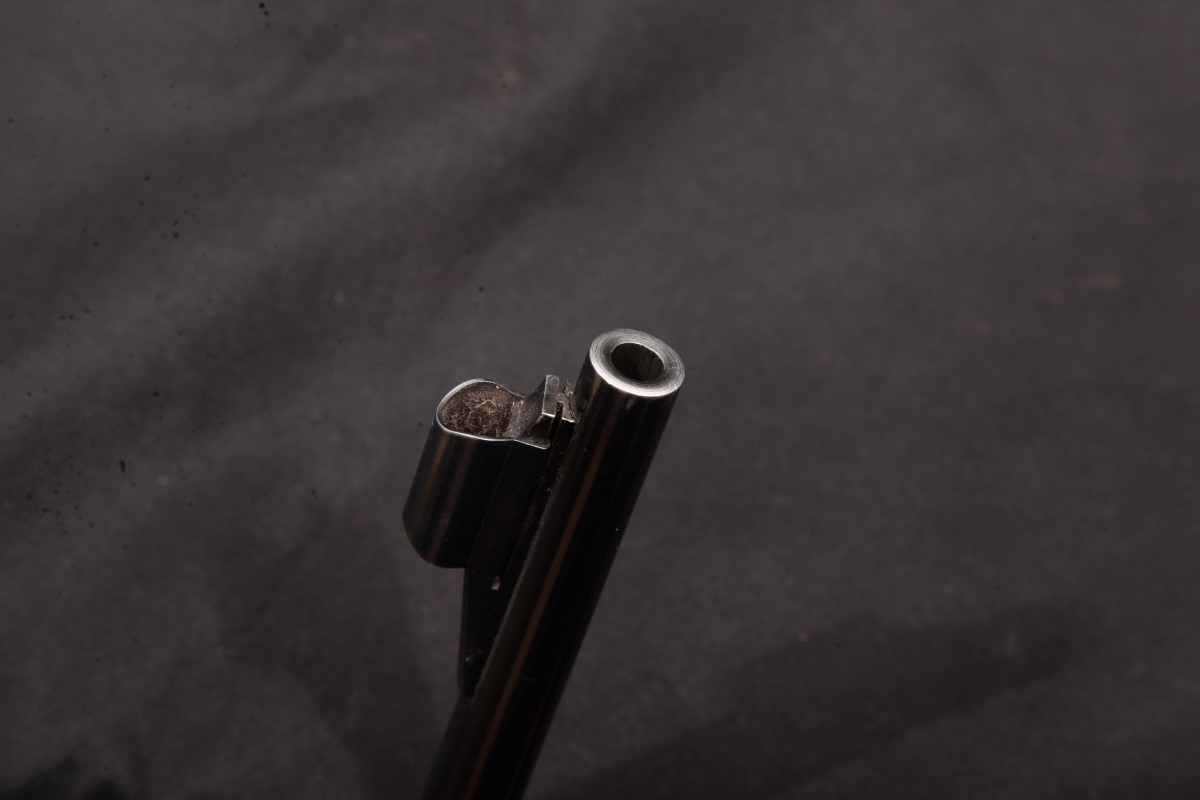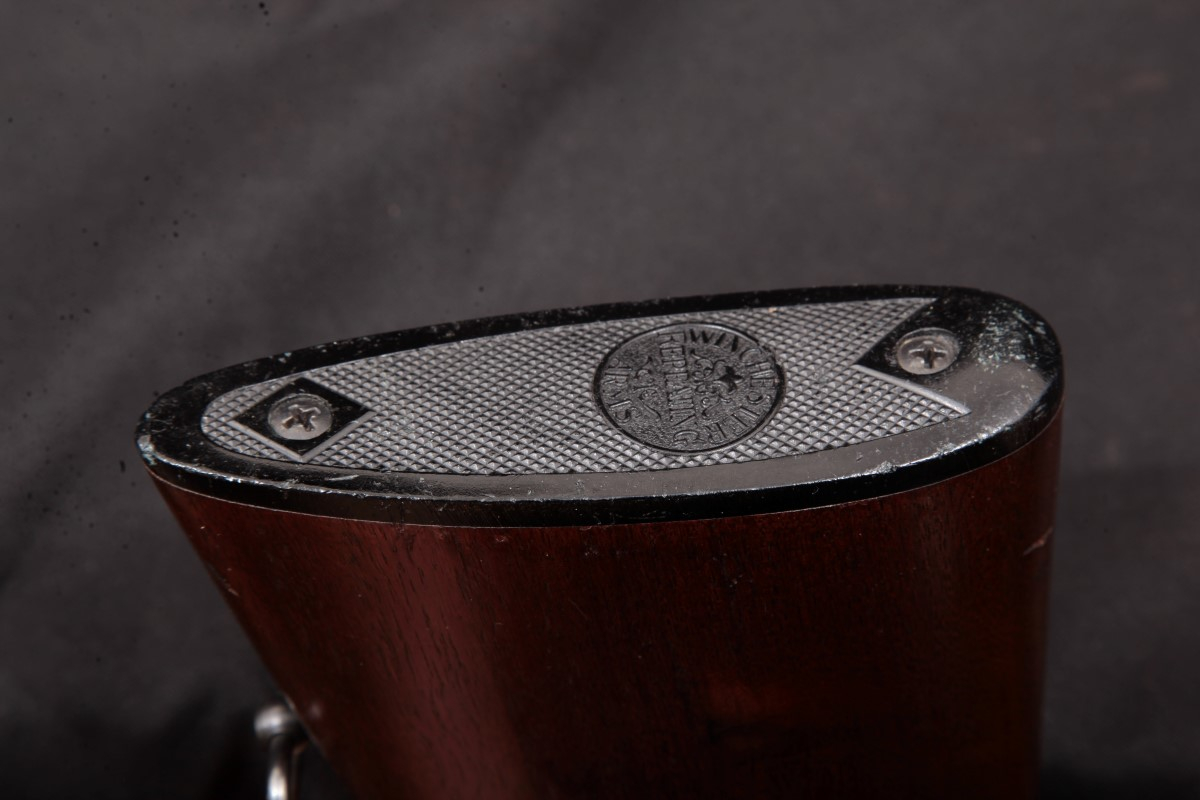 A Winchester Model 88 lever action rifle with a 22" barrel chambered in .308 Win. The rifle is blued with a walnut stock having pressed basketweave and oak leaf pattern at the grip, pistol grip, grip cap and its original checkered black plastic buttplate.
This model was made from 1955 to 1975, and was about the only Winchester lever action model chambered in a rifle cartridge without an external hammer. It also has a removable magazine vs. the tubular magazine used on Winchester's other lever action rifles. This rifle is in about Very Good-Plus condition with a bright bore and sharp rifling.
 The .308 Win. cartridge is a great cartridge for deer and antelope, but in its heavier loadings can also be used on elk. Anyone who hunts in the woods will appreciate its short 22" barrel and fast handling characteristics for fast shots on running game.