Yesterday was one of those few greater days of my life. In that I had some time, the money and the opportunity to buy almost any gun that I wanted.
(The Best days being when I first met my Wife or when my Son gave me a Granddaughter)
So off I went to one of the local Gun / Pawn Shops in the area. Where I was able to buy after a modest amount of haggling. A used P-226 in 9mm in the box.
Now dear Reader, here is why I brought this hand cannon.  As I figured that since my P-220 in 45 ACP was an absolute Champion of a hand gun. That and my Beretta 92f was kind a lonely too..
Plus I am told that the Seals and a bunch of other hard nose types liked them & whom am I to disagree with them? Right!?!
So I figured why not & so handed over the cash with all the various ID crap that this crazy state requires. So that I can exercise my 2nd Amendment rights.
Now for the bad news, in that I am a citizen / prisoner / inmate of the Peoples Republic of California.
I now have to wait until the 9th of January 2019 to gain possession of my property.
Plus we have just elected a very anti Gun Governor & Legislation.  All of whom have never met a Tax or Anti Gun Bill that they do not adore. God help us out here is all that I can say!


https://youtu.be/OKyTZXxGoAw 
Anyways here is what my future P-226 looks like for those folks who have not had the privilege of seeing one before!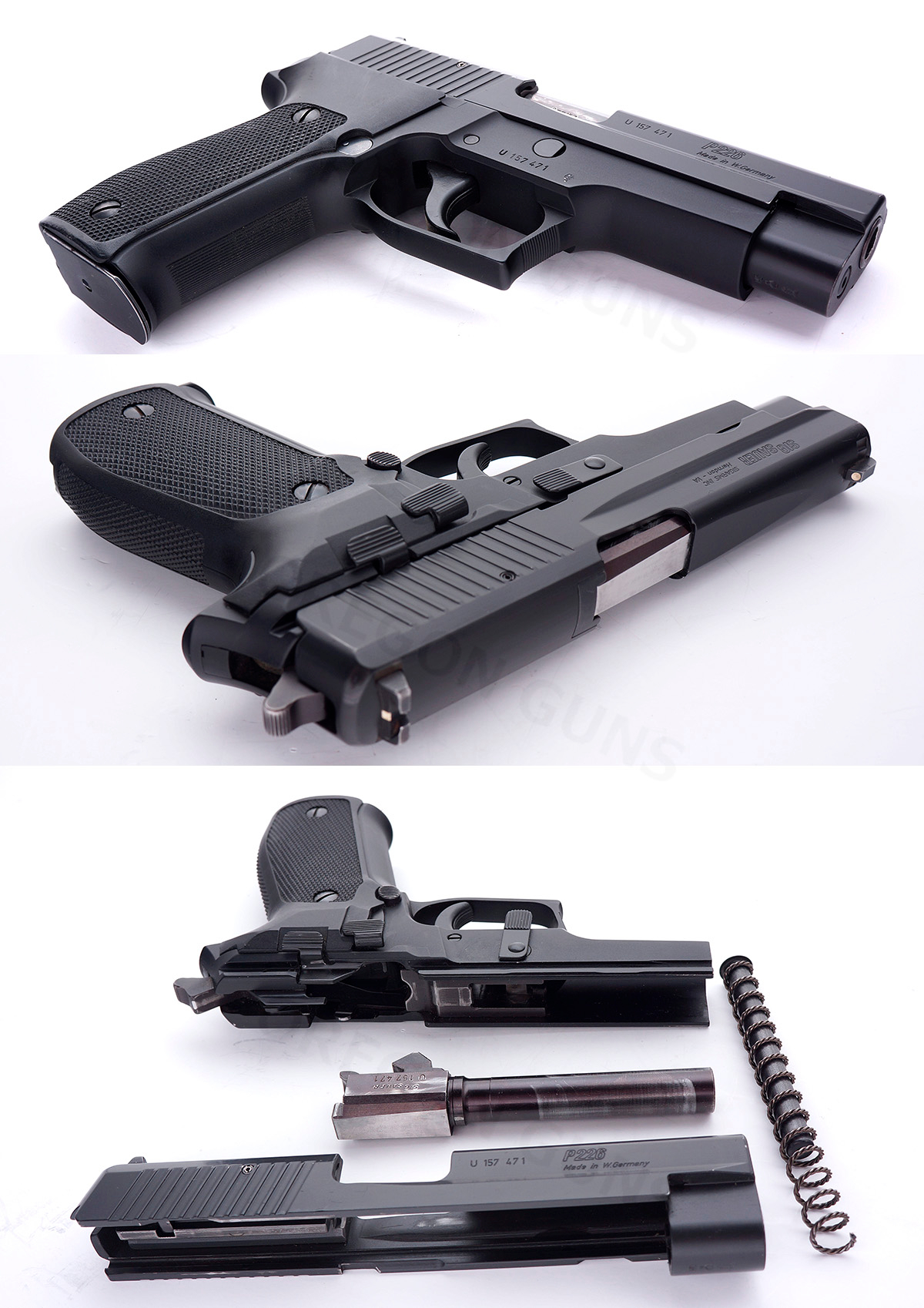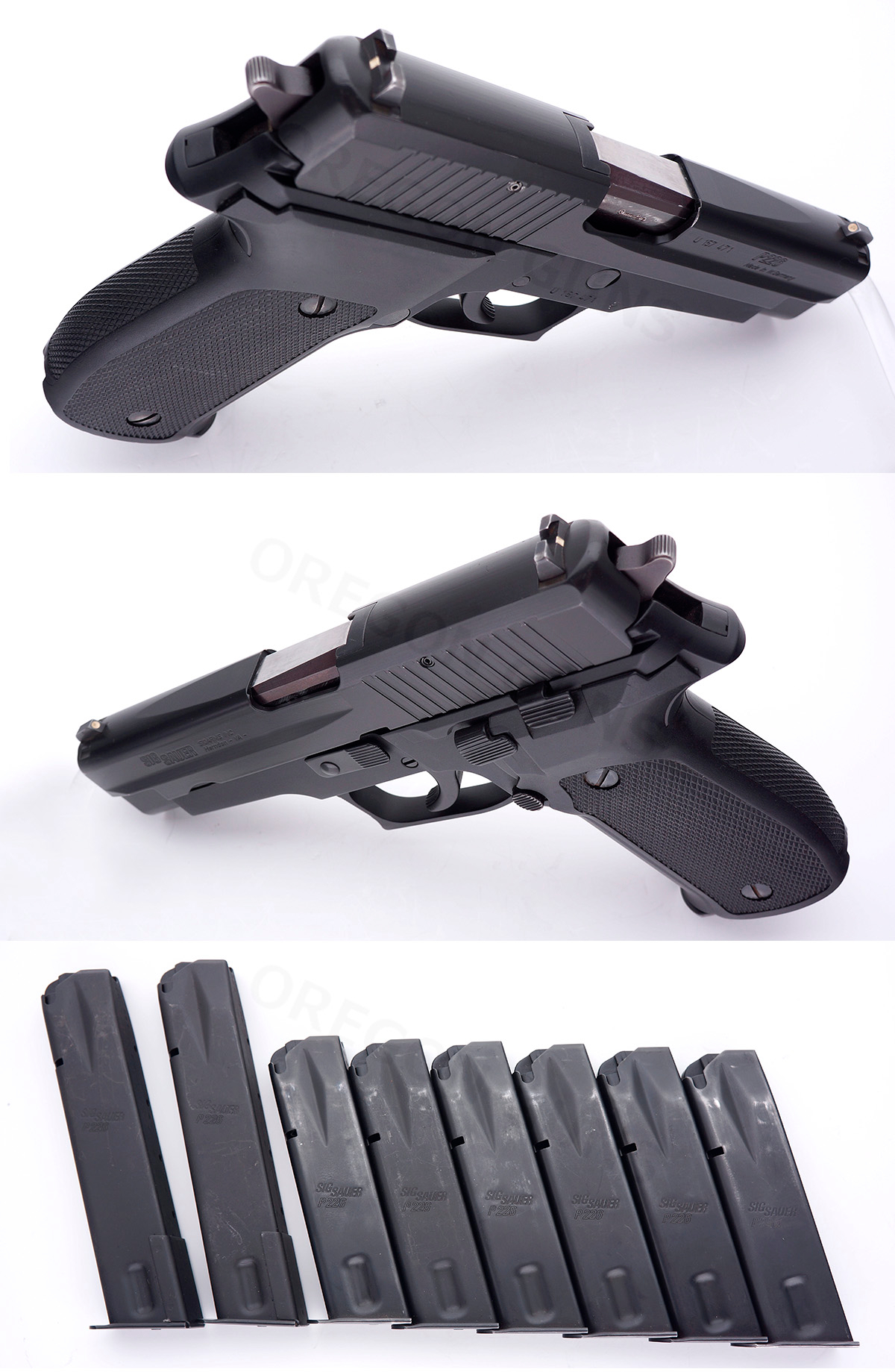 I also wish I had that many magazines come with the deal. But sadly no and to make it more irradiating. I can only had 10 round magazines out here in La La land!
  But never the less, I am NOT going to let that rain on my parade! So as soon as I can come the New Year. I will let you know about how this pistol does with me on the firing line!
Grumpy