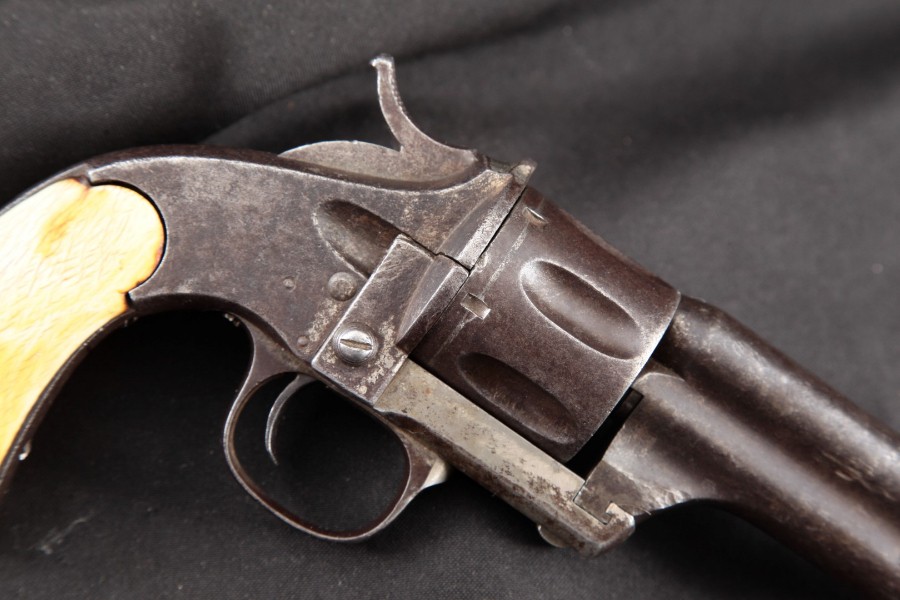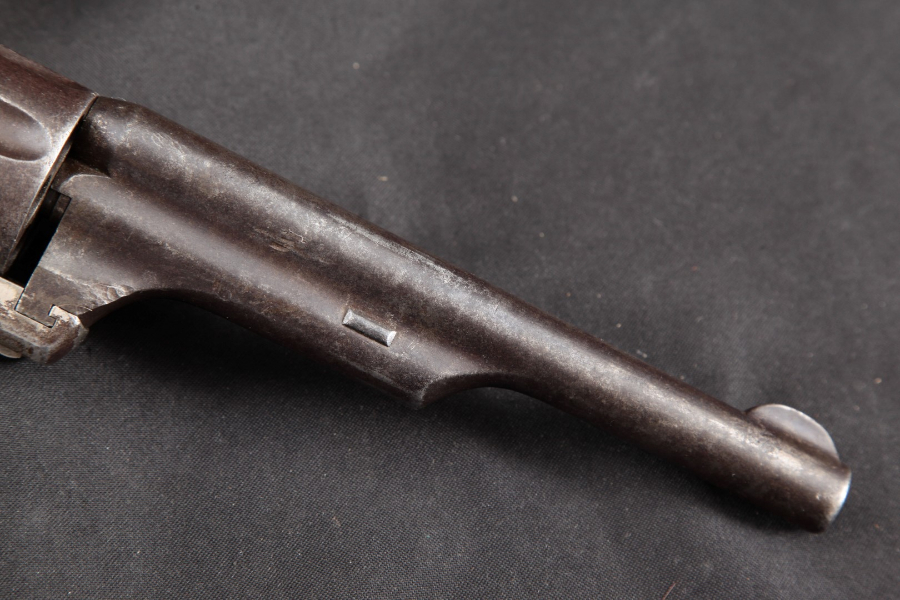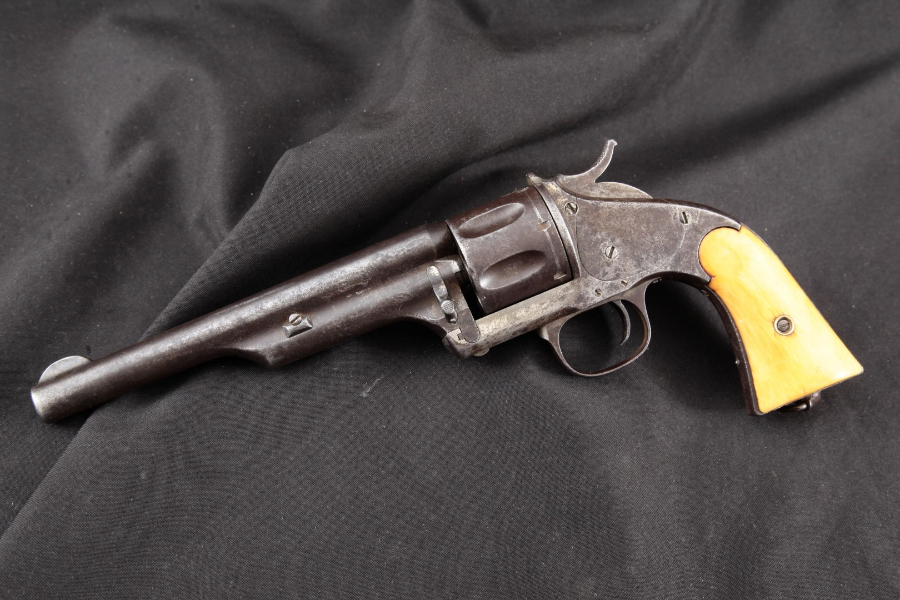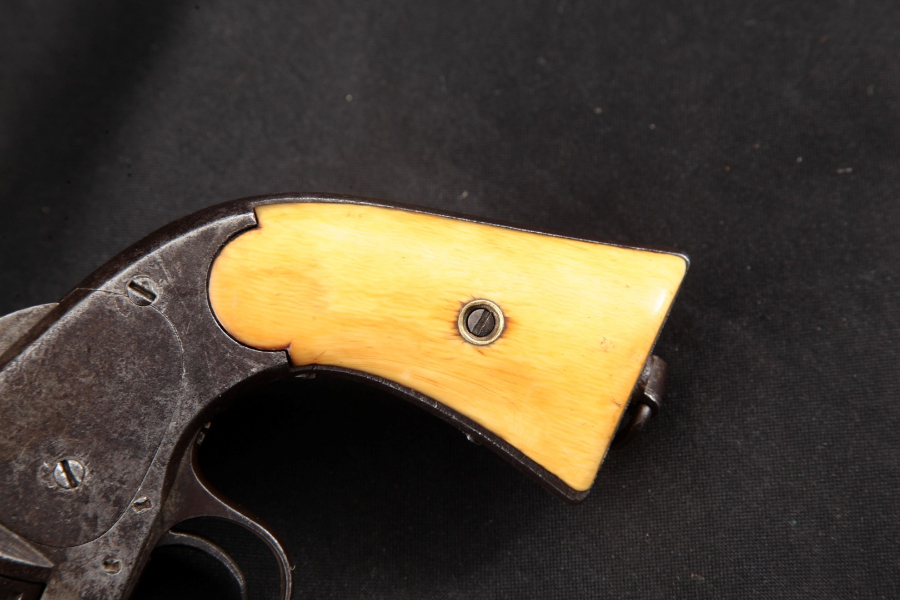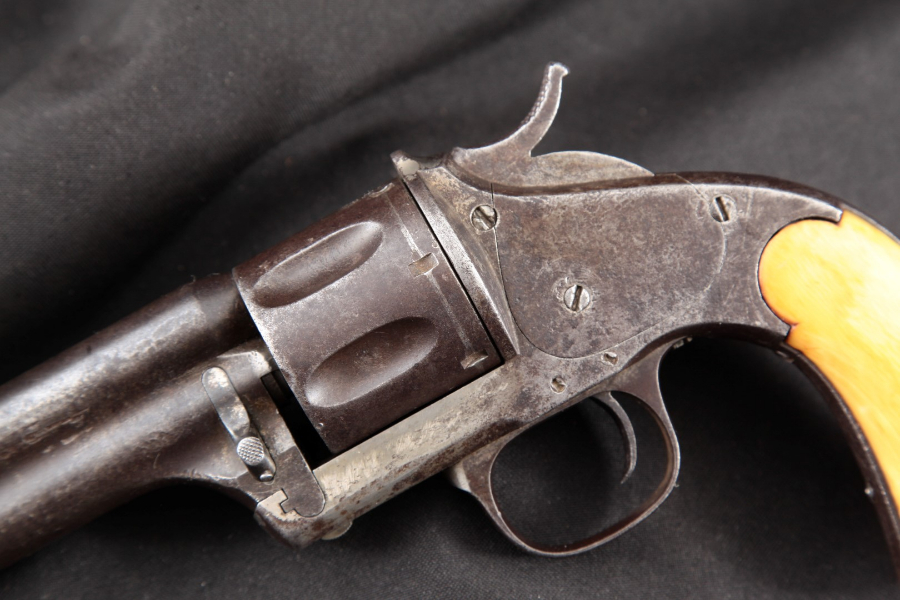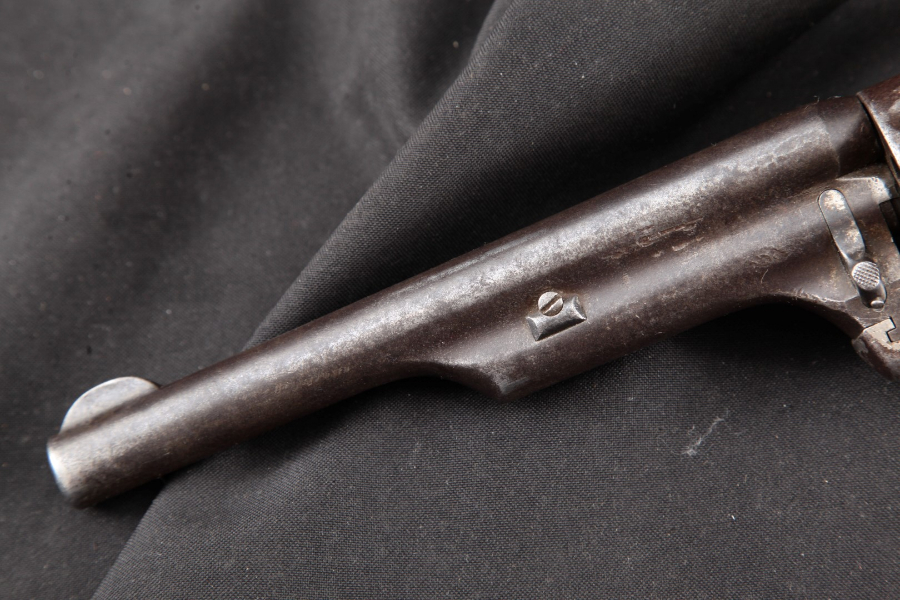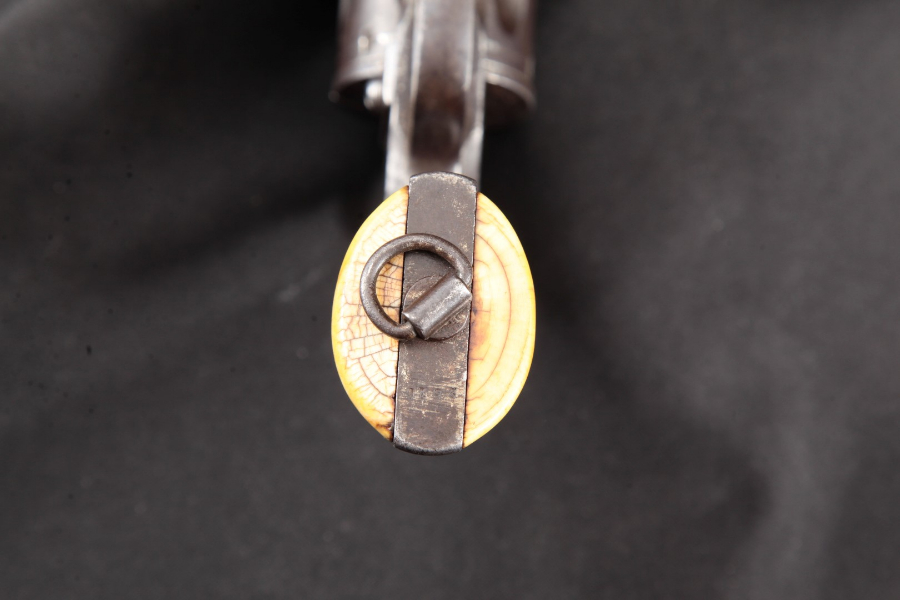 One scary looking piece to these old eyes of mine!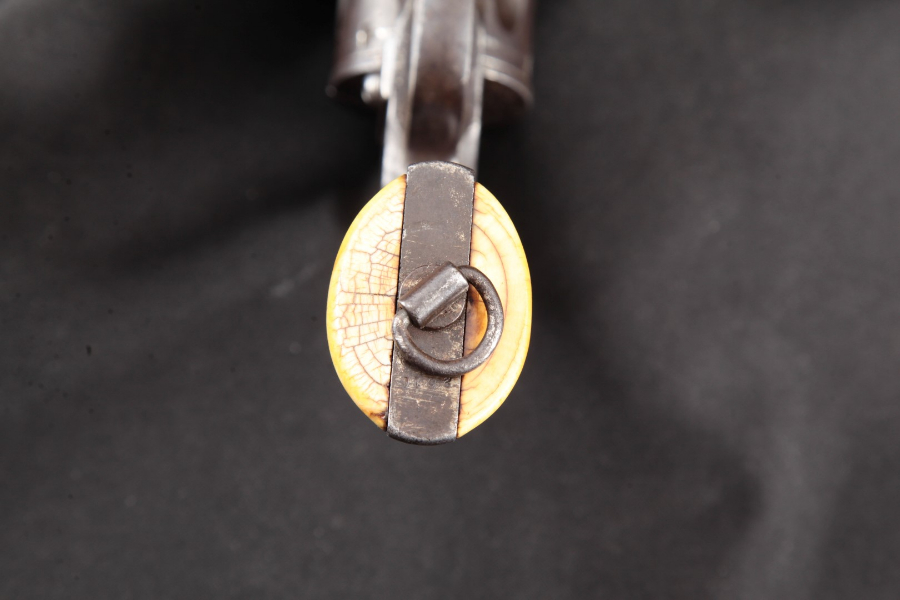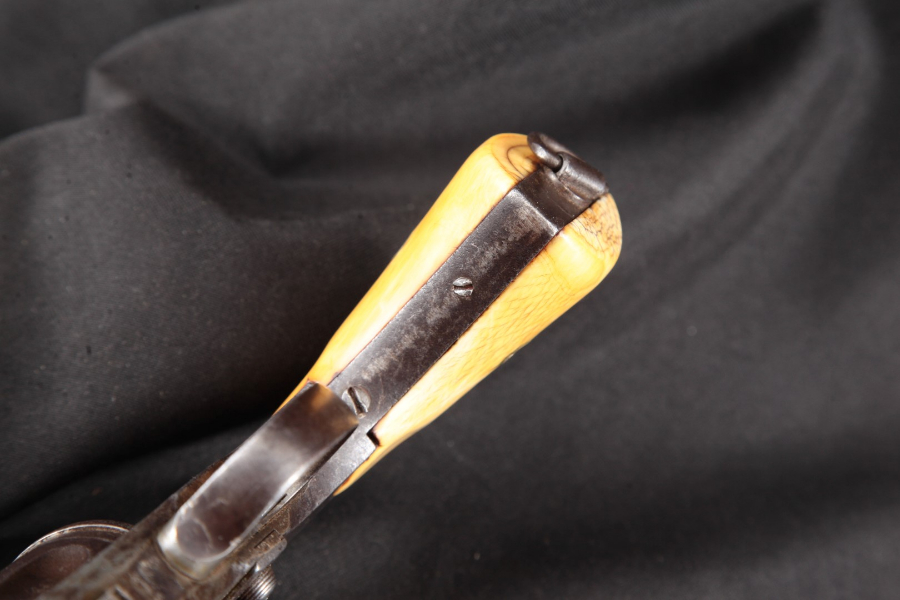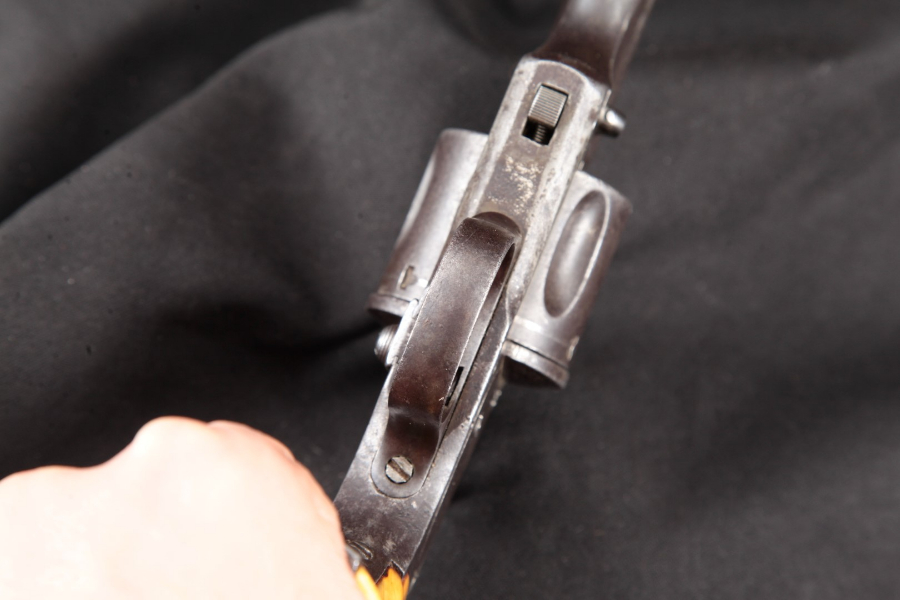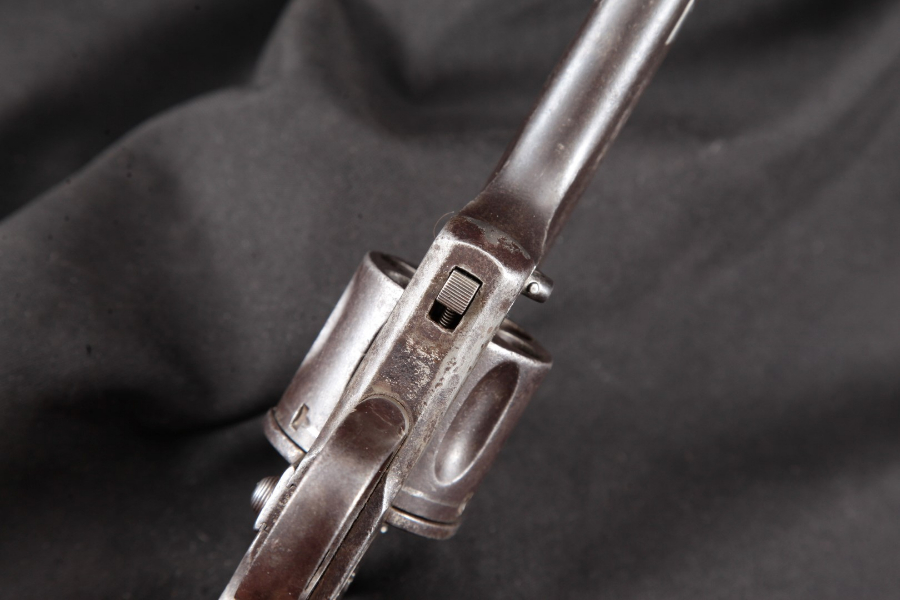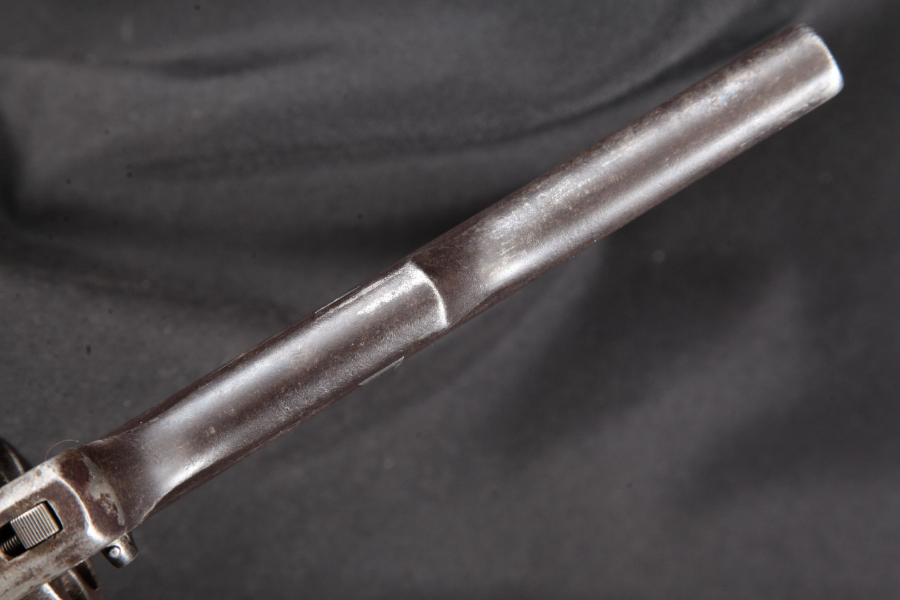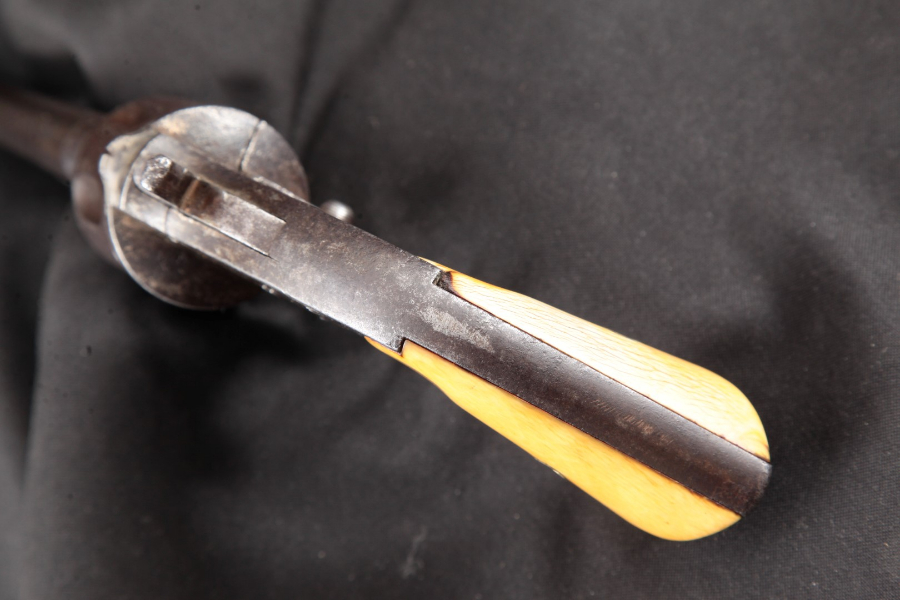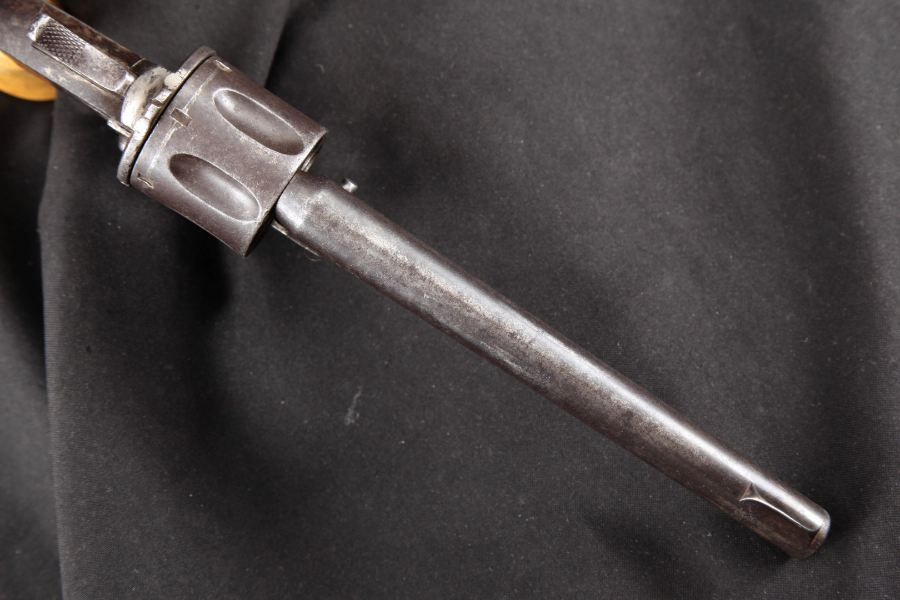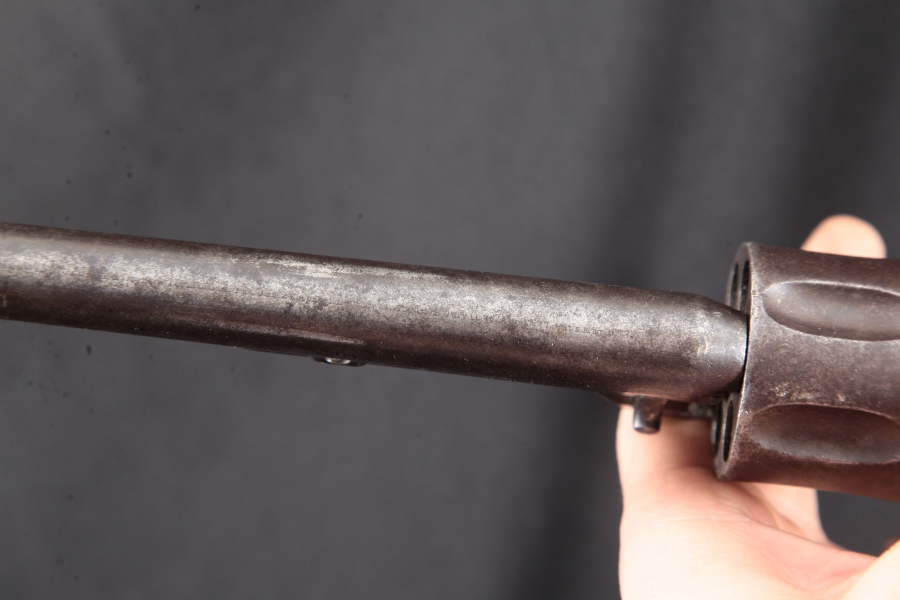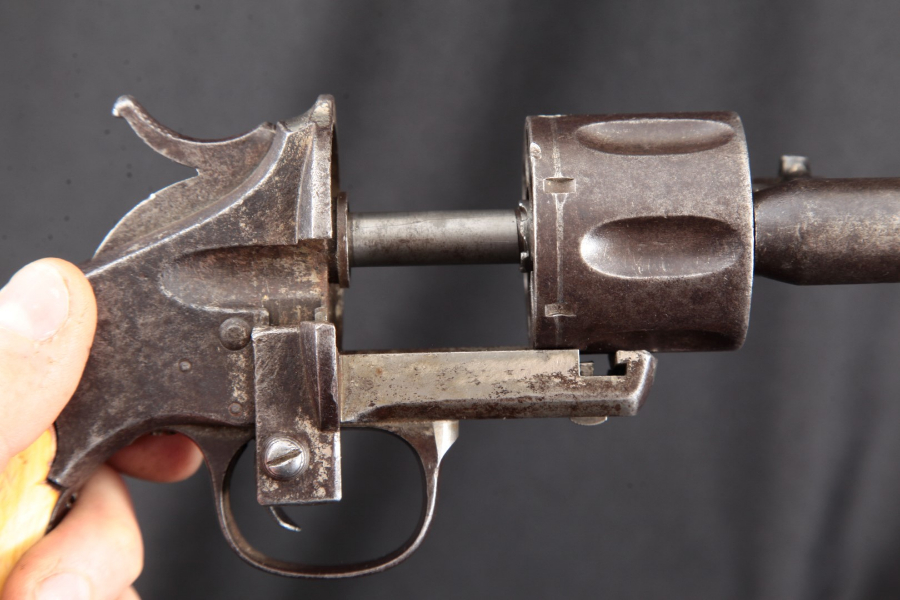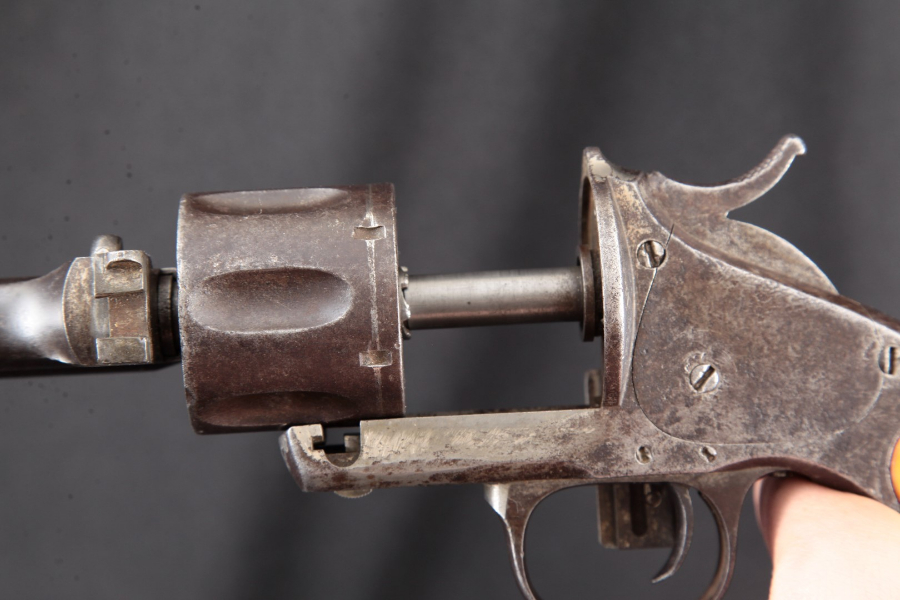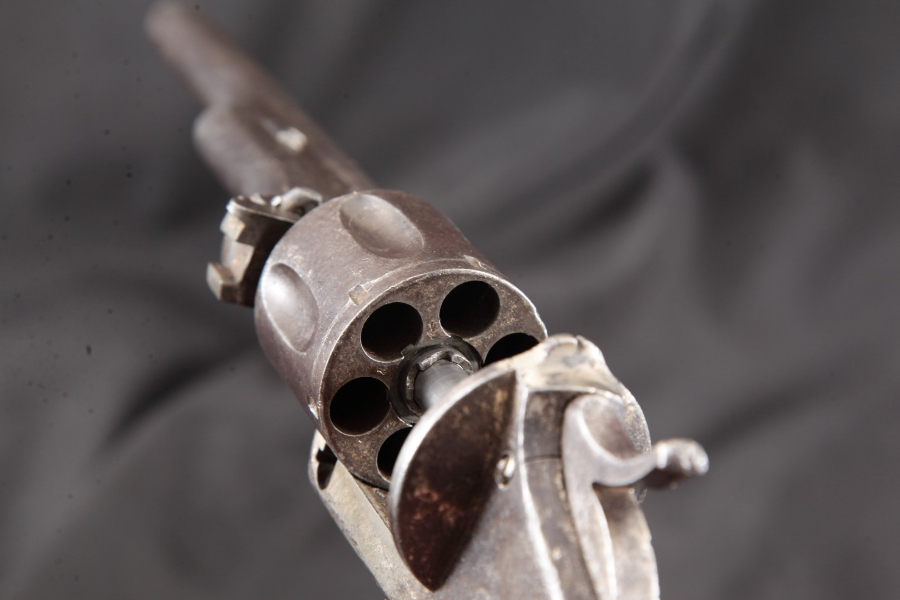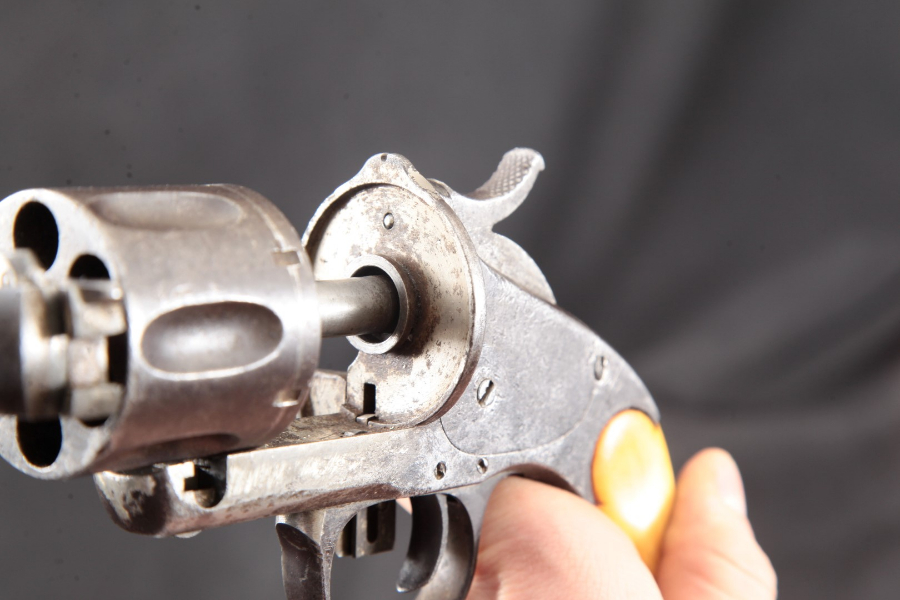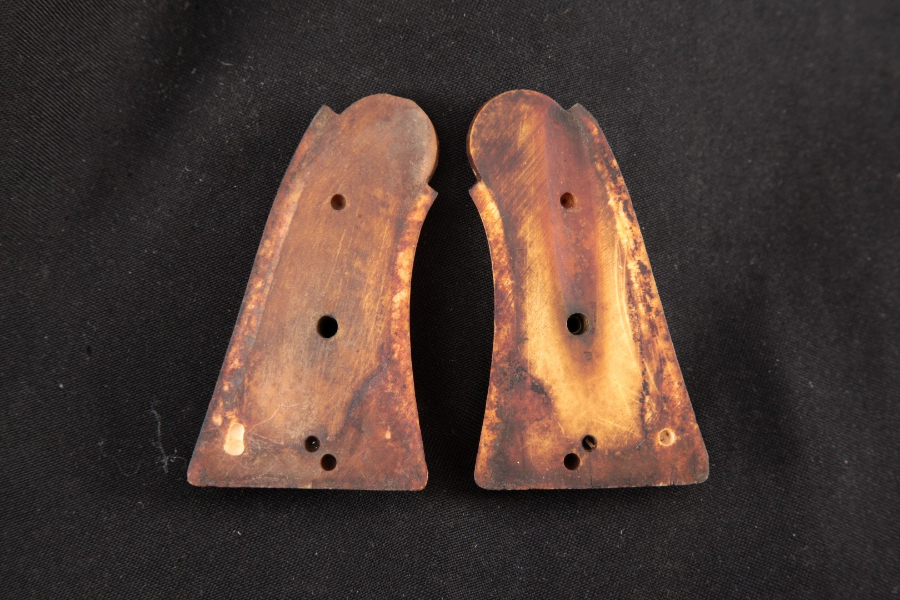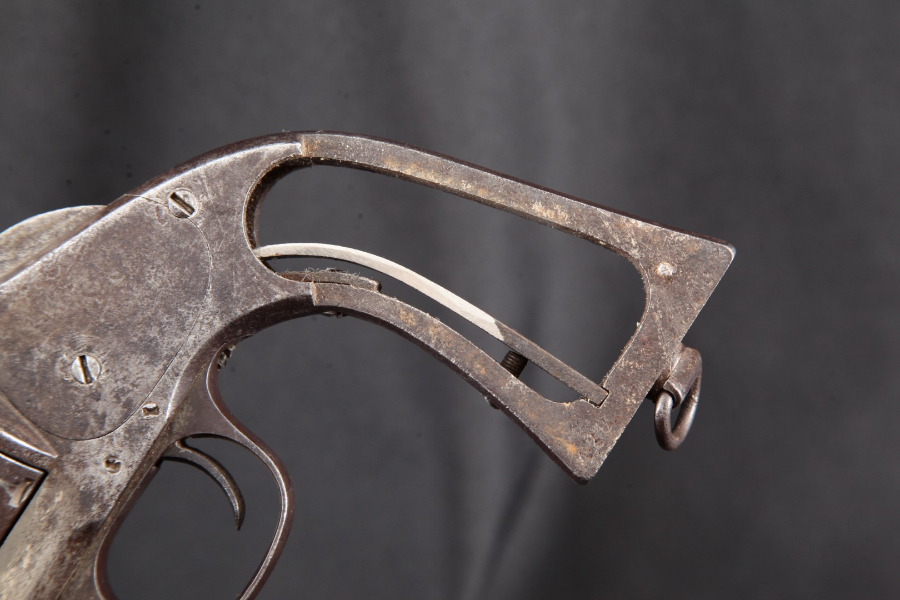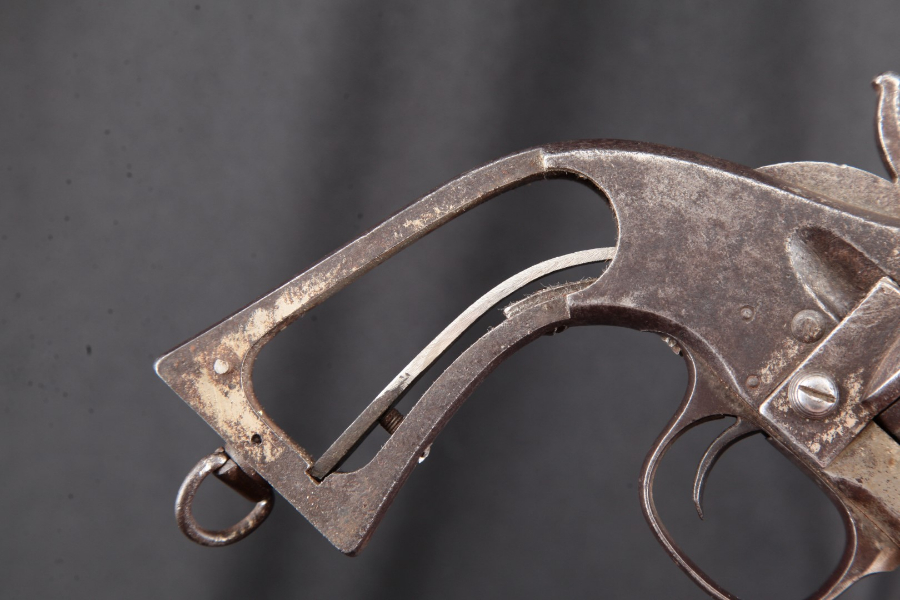 Merwin, Hulbert & Co. were not manufacturers or makers of guns. There were a group of New York City gun and sporting goods dealers who had a major interest in Hopkins & Allen Firearms of Connecticut and had Hopkins & Allen make guns for them under their own name.
Sometimes they sold guns marked with the Hopkins & Allen name, and some guns were marked with both names, but all were made by Hopkins & Allen in Connecticut.
This is a Large Frame 1st Model Single Action revolver chambered in .44 Merwin & Hulbert (the case on this cartridge is smaller in diameter than that used on a .44 Russian, and is similar but shorter than a .44 S&W American). The 1st Model differs from the 2nd Model in that it has scooped cylinders and a side plate, while the 2nd Model doesn't have a side plate and has a shorter cylinder bolt.
The 1st Models are rare, having been made from 1876 to in or around 1878, when the 2nd Model was introduced. This revolver was likely made in either 1877 or 1878 (due to its 1877 patent markings on the barrel). This revolver was made with Merwin Hulbert proprietary chrome finish and sports bone grips that have attained a great looking yellow color with age.
The revolver is in about Good condition with a gray bore and light wear in the rifling. The action is great for this style revolver, with very little play in the barrel lockup.
Although revolvers made by Hopkins & Allen were not normally considered high quality, the Large Frame Single Action revolvers were considered to be on a par or better than revolvers made by Smith & Wesson at the time, and the chrome finish that Hopkins & Allen achieved was second to none.
The tolerances held in manufacturing these pistols were so tight that loaded cartridges would stay in the cylinder when the barrel was pulled forwards while only the empty cartridges were ejected.
Several infamous gunfighters, outlaws and lawmen used Merwin & Hulbert revolvers, including Jesse James, Pat Garrett, Pearl Hart, Bob Dalton and Texas Ranger Frank Hamer, attesting to the reliability of these revolvers.