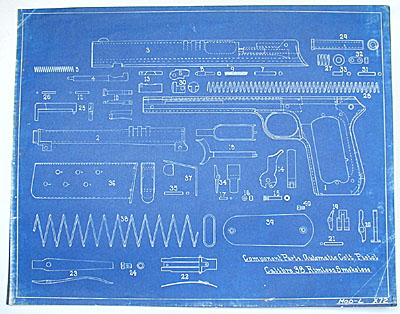 Colt Model 1900 .38 ACP


Now I have always been impressed by the wonderful art that the old Gun Companies put out in the form of Blue prints.
In the days before computers. These plans had to be hand drawn by Draftsmen. Having taken a drafting class in Junior HS, a few centuries ago. I can tell you it is not a easy job.


So here is a few of some of the better ones for you to ponder upon.


The BAR Exploding diagram
The Browning Hi Power
The 1911
The Glock
The H&K 91